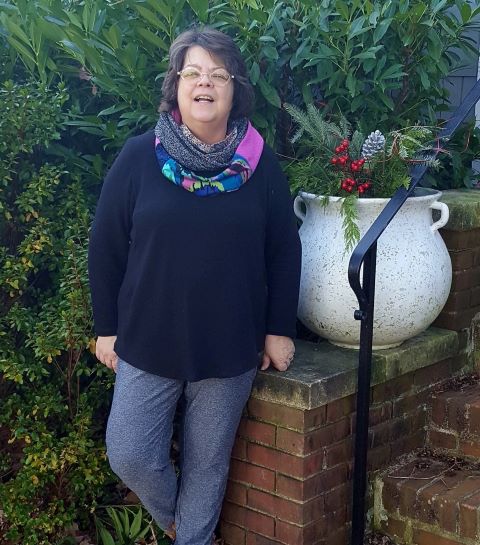 Knit tops and pants have been winners in the pandemic wardrobe. Making DIY knit clothes is not hard with a set of basic patterns and some fun fabrics. When visiting online fabric retailers these days I often head to the French Terry and Sweatshirt fabric tab for options to update my everyday basics.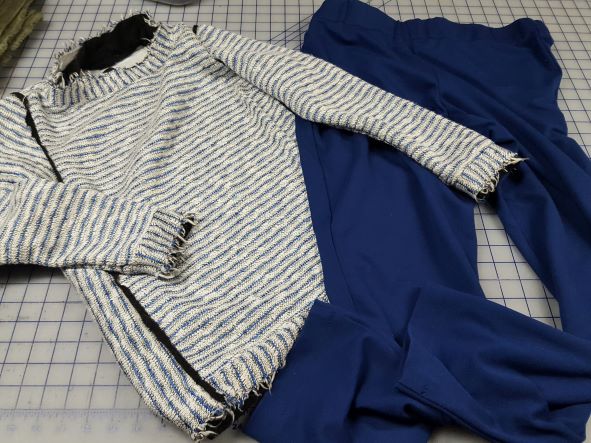 No surprise then when I checked in with my daughters in early fall to get their holiday gift lists, they both said athleisure. They wanted to look and feel good for rest and relaxation. Further conversation with my American daughter Sarah identified blue, a true dark royal, not navy, and black as the colors she likes together and would like to wear. I love a plan, but none of my online searches was turning up the saturated blue I knew she wanted.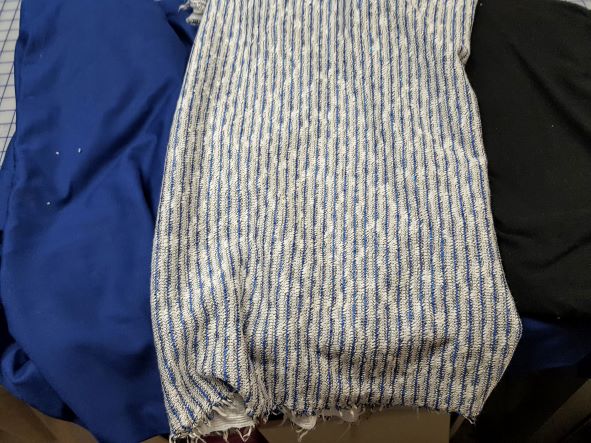 While in France visiting my other daughter, Anna, in late October, we went shopping at Satilin, the fabric store in Ravel that is a required stop on our French Retreat schedule. I don't get to go often, but I usually find what I want, and sure enough, Patricia had the perfect blue Ponte, sturdy but soft for lounging pants. She also had a fun sweatery knit with a distinctive Chanel feel, in white, charcoal and the same rich blue. Anna was quite interested in both fabrics too, so I bought the entirety of both pieces.
Back in the states, I ordered up some black French terry and super stretchy rayon designed for exercise wear, to complete the project.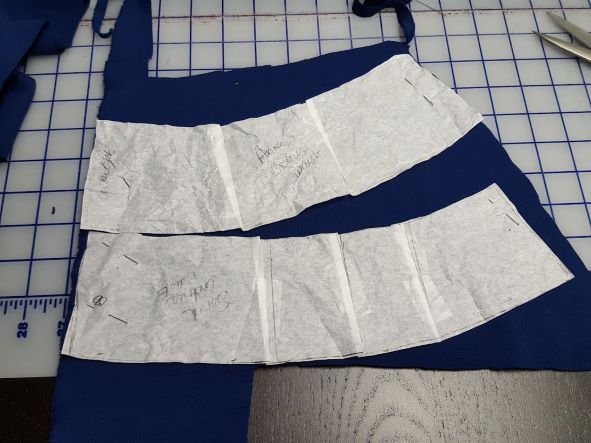 Both girls got blue ponte pull on Eureka! Pants with the Glamour Details 2" contoured waistband in their size. I was able to get both from the fabric by cutting them together.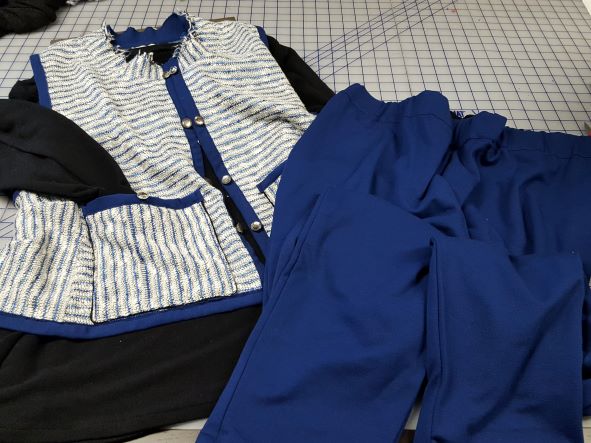 Anna got a long sweatshirt like top in the sweater knit, that featured selvage edge details and black piping. Sarah got a long black French terry top. With the remaining sweater knit, I made Sarah a vest with a cell phone pocket. A quick search on Pinterest for Chanel style vests yielded a fun project idea for all the leftovers.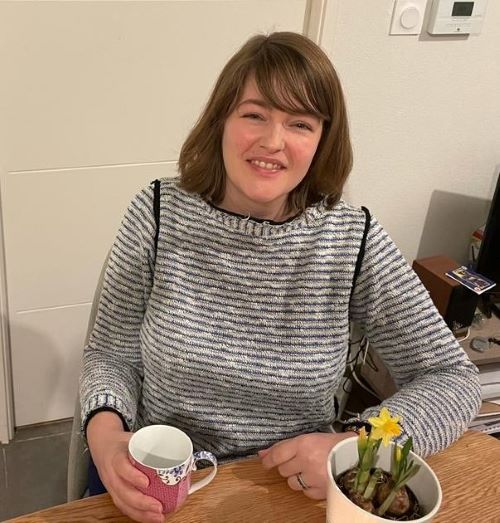 I have even made a couple long sweatshirt tops for my own winter days at home. Like Sarah's, I made myself a long black French terry Tabula Rasa Knit Top with U neckline and the curved hem from the Wide Neckline Variations. In colorful sweatshirt fleece Anna sent me during lockdown, I made a top like Anna's sweater knit using the Tabula Rasa Knit pattern with the ballet neckline from the Wide Neckline variation. I used a wide, lined neckband that acts like a collar. A black scrap of heavy jersey added some dark side panels and it was trimmed with stretch trim, long in my stash, that adds just the right soft sparkly touch during this year's days of isolation.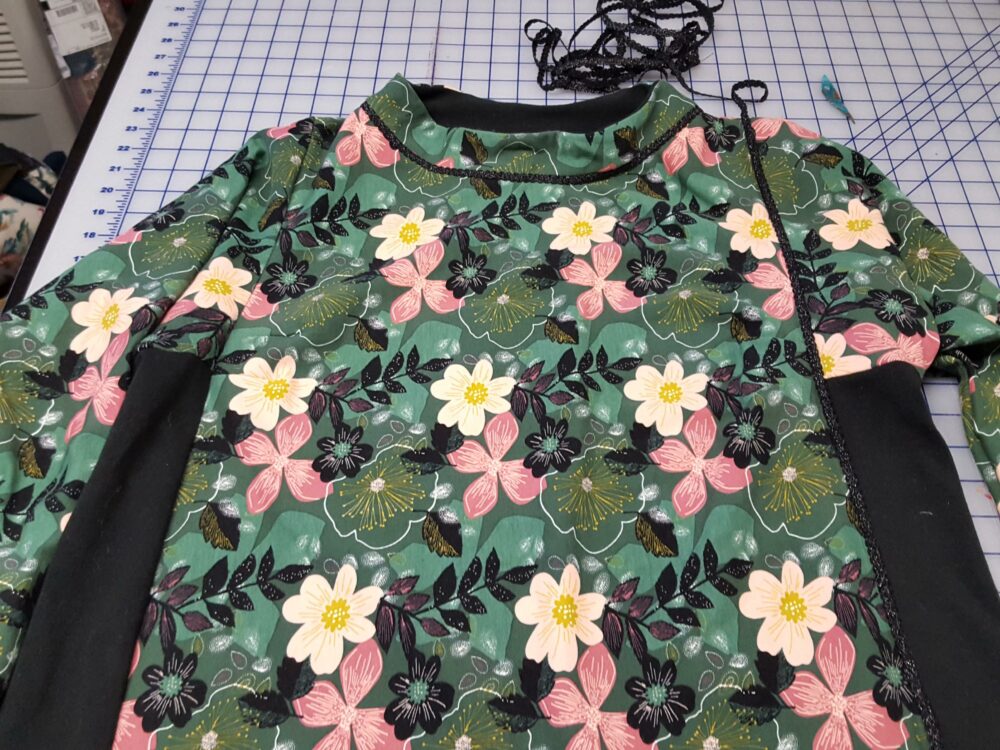 There is one more set of French Terry fabrics from Stylemaker that I have to sew for myself. Have to decide on the design details before I cut and sew. There seems to be no end in sight for this comfortable knit trend, so embrace it and get sewing with your reliable Fit for Art Patterns. Keep an eye on Instagram and Facebook for detail photos of these fun knit garments.
Happy Sewing, RAE
Want to read more? Blog posts: Ponte Pants with Zip Pocket, Comfy Clothes for Sick Days, Tale of Two Pants, and Painted Knit Pants.
Take advantage of my Notable Knits class at the virtual Sewing and Stitchery Expo and the Atlanta Original Sewing and Quilt Expo.
The Spring issue of Sew News will feature a discussion of fitting tips for Exercise Wear in my Curve Appeal Column.