Fit for Art Patterns
Our patterns and pattern variations come from our own desire to create comfortable and creative clothing that fits our figures and our busy lifestyles. Fit for Art Patterns introduced its first sewing pattern, the Tabula Rasa Jacket, to the market in 2011. Designed for sewers, quilters and wearable artists, it offers a flattering "blank slate" for creative expression. Our second major pattern, Eureka! Pants that Fit, followed in 2012; after all, great looking jackets need to be worn with well-fitting pants! In 2014, we introduced the Tabula Rasa Knit Tee & Tunic, a very versatile pattern for knit tops. Our fourth core pattern, the Carpe Diem Dress & Tunic, debuted in 2021. Once you've fitted our patterns to your figure, you can use them to create a wardrobe for every season and occasion with the supplemental Variation and Detail patterns. Read more about our sewing philosophy.
Rae Cumbie, Creative Director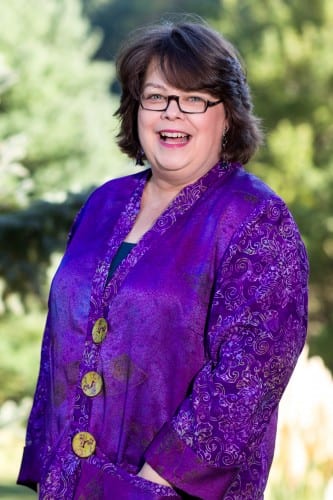 Perhaps best known for her custom wedding and special occasion gowns, Rae has been creating custom clothing professionally for more than 20 years. During that time, she has received many awards and accolades for her skill and creativity. For more than 10 years, Rae has also been creating wearable art jackets, perfecting the fit on her many clients in the Baltimore area.
Rae is also a nationally respected teacher and author. As a result of teaching jacket making to weavers, she saw the problems fiber artists encounter when translating their creations to a garment. Rae began to envision a pattern that offered the versatility and fit fiber artists wanted. A grant from the Potomac Fiber Arts Guild provided Rae with an opportunity to collaborate with quilters and weavers that ultimately resulted in the Tabula Rasa Jacket.
You can find out more about Rae and her work at RaeCumbie.com.
Carrie Emerson, Managing Director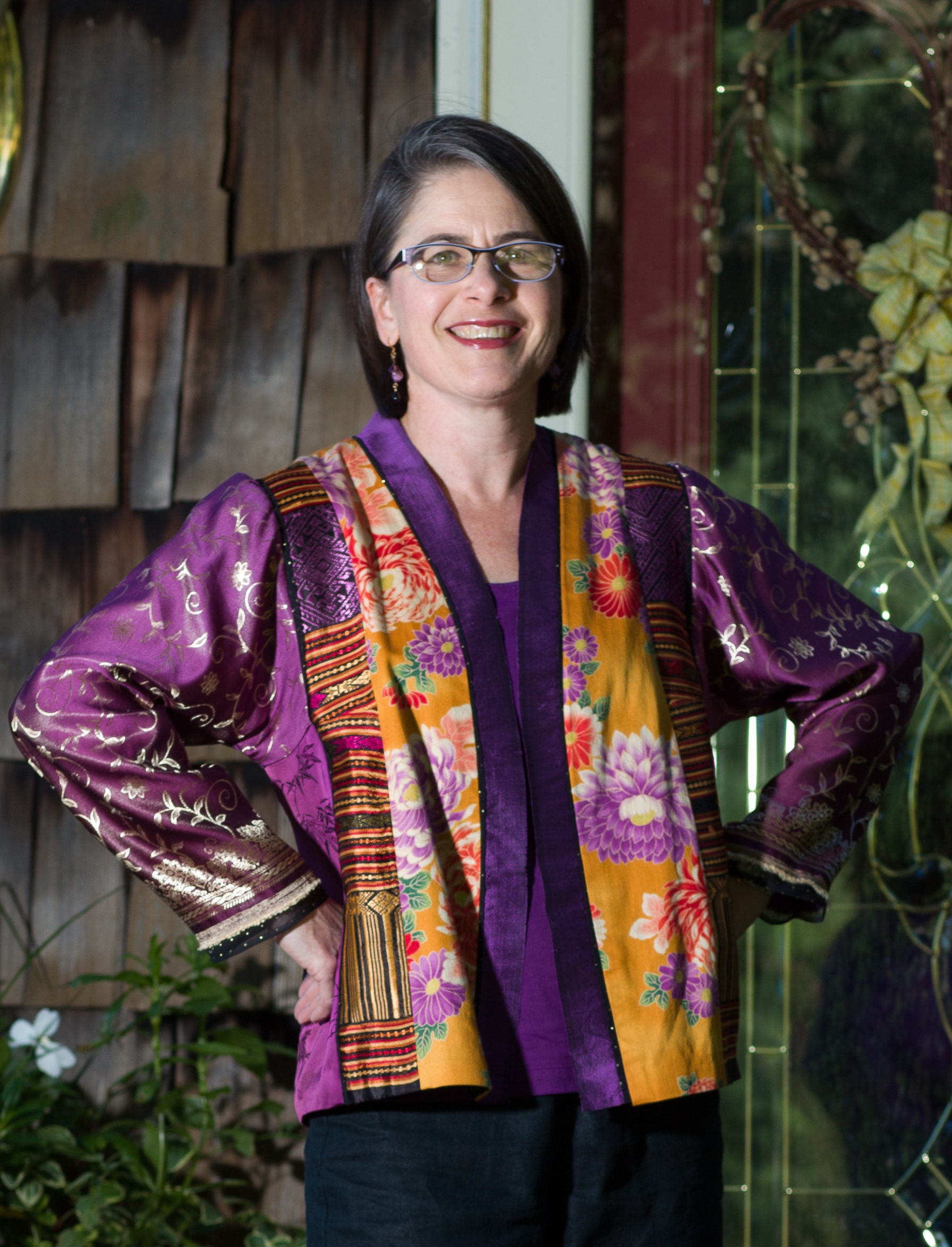 Carrie manages the business end of Fit for Art Patterns, but she is no stranger to sewing and fitting garments.
For many years, Carrie's sewing skills had been put aside for the challenges of practicing law, being a mom and volunteering. She ventured back into sewing—first with the basics, curtains and Halloween costumes, and then garments for her daughter and herself. She also took up quilting, making several quilts as gifts for friends and family. Encouraged by her good friend and mentor Rae, Carrie began sewing garments that incorporate her piecing and quilting designs, as well as her mother's weaving. Currently Carrie is active in the leadership of the Association of Sewing & Design Professionals.