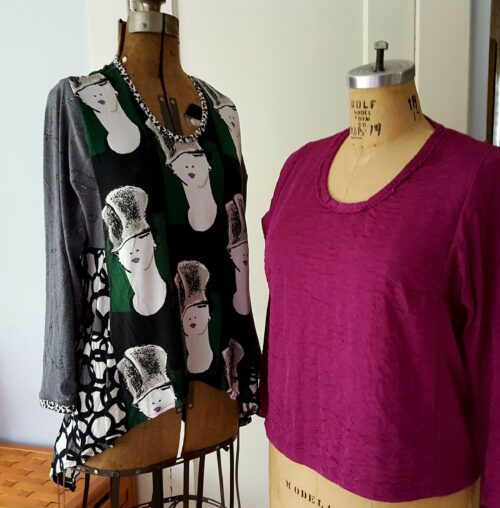 In May Fit for Art will be bringing you another 4 week sew-along hosted by Sewbattical. This class is designed to empower you to sew knit fabrics with confidence using the Tabula Rasa Knit Tee & Tunic pattern. The four classes, each 1½ hours of live conversation, will be held on consecutive Fridays at 1PM. That way you have an entire week to test out the information presented and be ready for more knit sewing fun the next week.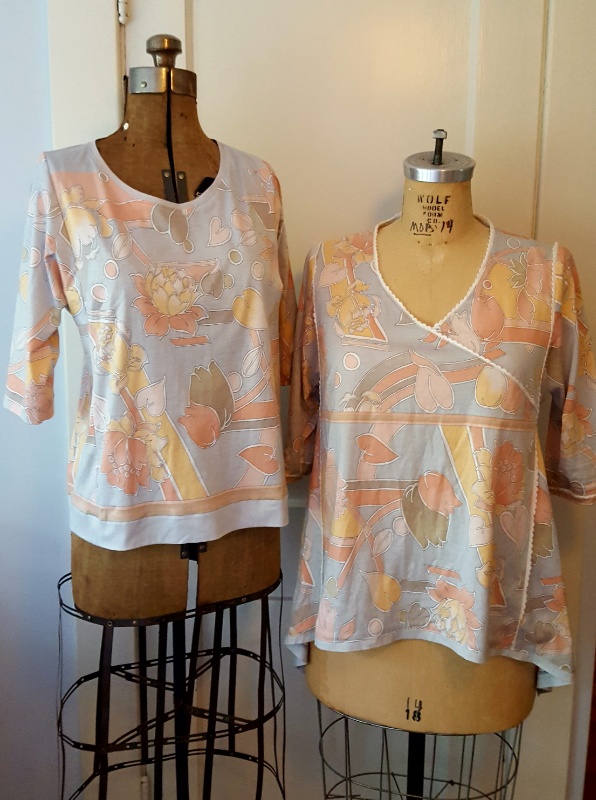 If your days in May are full and sewing is not on the schedule, you will have a year to review the content and try out the presented tips, tricks and techniques to begin or improve your knit sewing adventures. In addition to the classes, links to supporting content on the Fit for Art website will give you a written and illustrated opportunity to explore some of the content even further.
The entire set of learning objectives is on the Sewbattical class page, but here we will mention some of the highlights.
Session one
As we gather, we will look at some samples of the Tabula Rasa Knit Tee & Tunic by Fit for Art patterns and discover its unique square armhole/side panel construction. Not only does it give you a relaxed, modern silhouette, it also opens up a world of possibilities for mixing solids and prints into fun knit creations.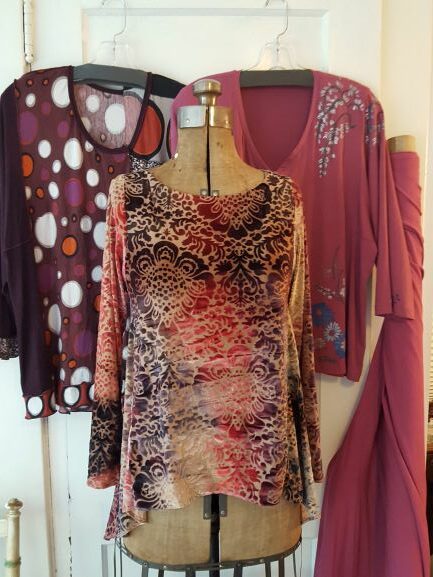 Then, as is always Fit for Art's way, we will discuss fit, a rare topic in knit sewing circles. Several common fitting adjustments will be discussed and we will look closely at how to create an easy wearable mock-up in jersey that will help test the fit.
A conversation about pattern pieces, laying out the pattern, and features of the Fit for Art paper or digital patterns will also be included. Cutting knits can be tricky, so follow along with the best practices on this topic.
Next, the construction will be outlined so you will be ready to cut and construct.
Session two
Now it is time to assess the fit and make any necessary fitting tweaks to personalize the fit. Watch demonstrations of the most common fit adjustments for the paper pattern.
Finishing the neck with a neckband is next on the agenda and we will look at it as a step-by-step process.
Basic hems and other neat knit finishes will also be included in this conversation. There are many options and, while a serger ideal for finishes, it is not necessary for sewing a neat knit top.
As we wrap up we will think about mixing colors and prints for a top that is uniquely you.
Session three
Here we will take a break from construction to consider a variety of knit fabrics and how their varying properties can change the shape and fit of garments made with a dependable pattern. Order the Knit Swatch Kit to feel and see the different types of knits while you follow along with Rae's lecture.
In this session, we will also consider ways to adapt patterns to fabric based on the degree and direction of the stretch.
Then we'll review Fit for Art's knit variation patterns and discuss which fabric options are ideal for each style.
Finally, we will look at the best types of interfacing for each project.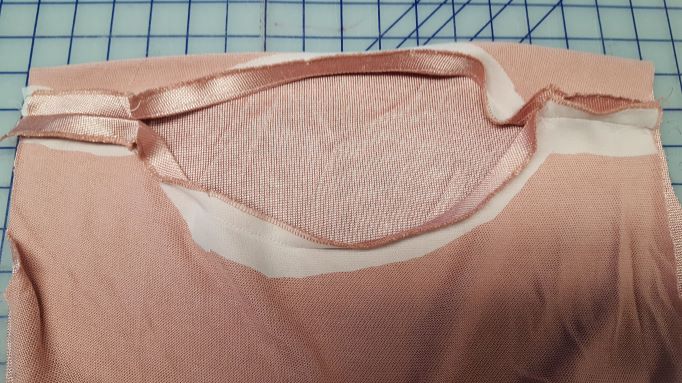 Session four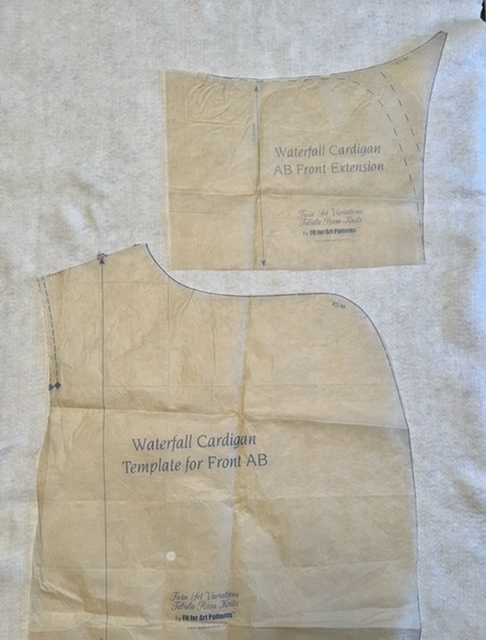 In the final session, we will see how the core pattern can easily be changed by the knit variation patterns. Watch how the templates transform a personalized pattern into a new design.
As we look at an inspirational trunk show of possibilities, the discussion will include: length changes, piecing, alternative knit finishes, and knit embellishments. As always, we will reinforce the benefit of sample making when beginning each new knit sewing project.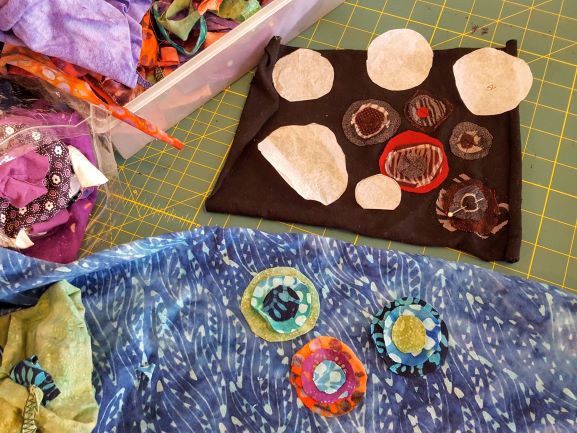 Step by Step to Confident Knit Sewing
Working in bite-sized chunks and a completed project are essential to keeping the knit design and sew process moving forward. If finding a comfortable fit feels like a real challenge, set up a video consultation with me to sort through your concerns. Class members will receive a coupon code for discounted consultations during the weeks of class. We are committed to keeping the online gathering informational for everyone and not one student's personal fitting session. Just don't get ahead of yourself!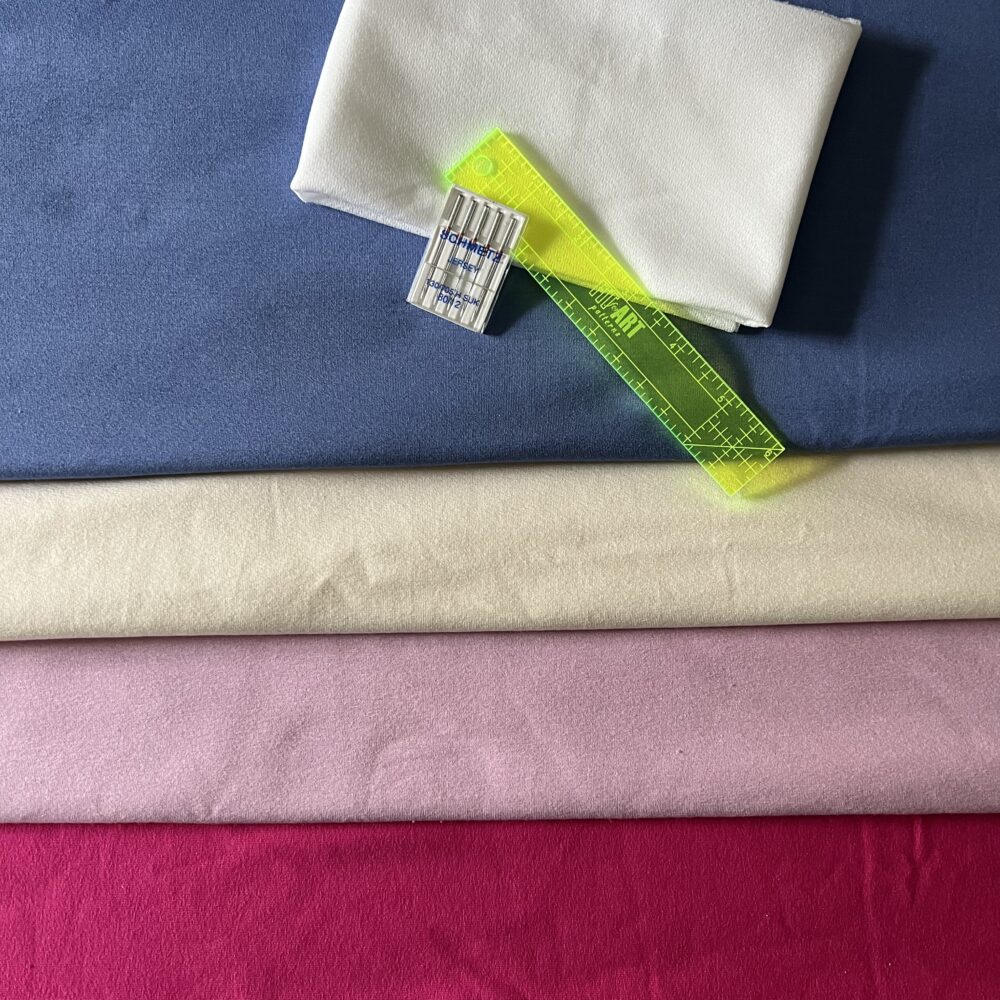 Last week I visited my knit stash to choose fabric for the class samples. If you do not have a knit stash, we have put our wonderful rayon/spandex jersey into Knit Wearable Mock-up Kits with several color options. There is also a Swatch kit which will allow the session 3 conversation about types of knit fabric to come to life between your fingers.
So you see, I am sweating the details and not just about fabric choices, but camera angles, effective power point summaries, online extras, coupon codes and demonstration techniques so you will have a terrific experience, enjoy the group gatherings, and then spend time making these tips, techniques and patterns your own.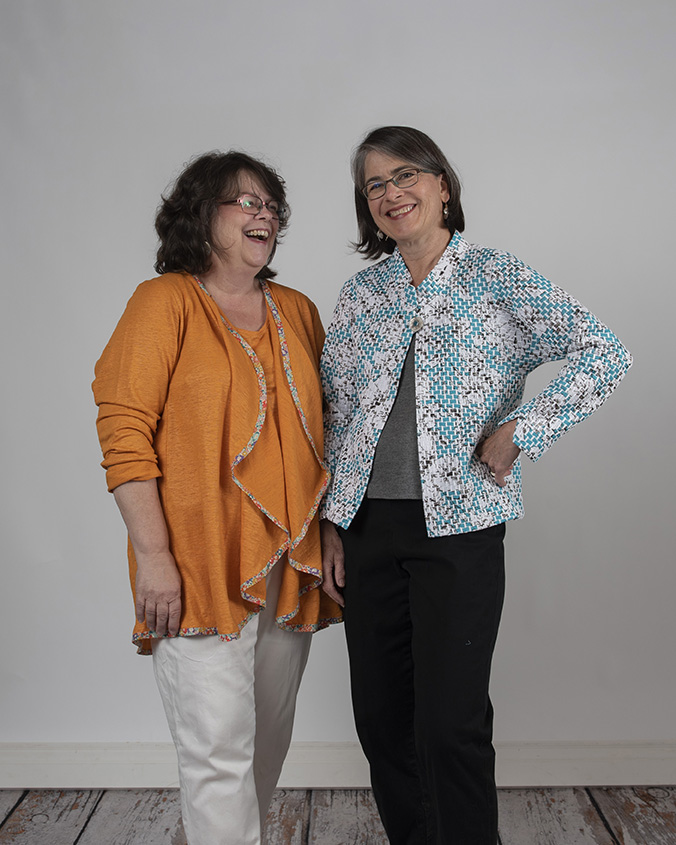 If you have registered for the class, gather your materials and please wait for the sizing conversation before choosing a size and getting started on the mock-up. We have figured out the best method so you can have a successful sewing experience. Hope you will join us and SewBattical for a fun virtual experience.
Sew Fun to Learn Together, RAE