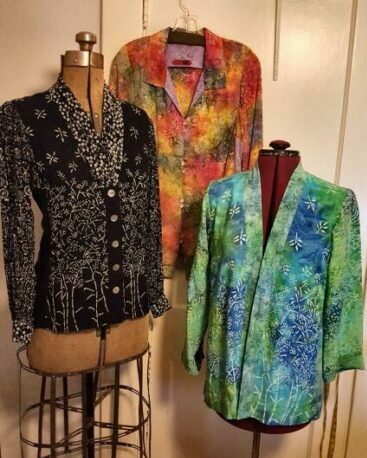 Let's sew together December 5-6 using the zoom format!  We miss seeing our sewing friends, so Carrie and I have partnered with the Original Sewing and Quilt Expo and SewBatik to sew with you for a weekend.  The Luscious Rayon Tabula Rasa Retreat is going to be such fun (even if we hit a glitch or two along the way, which we most certainly will).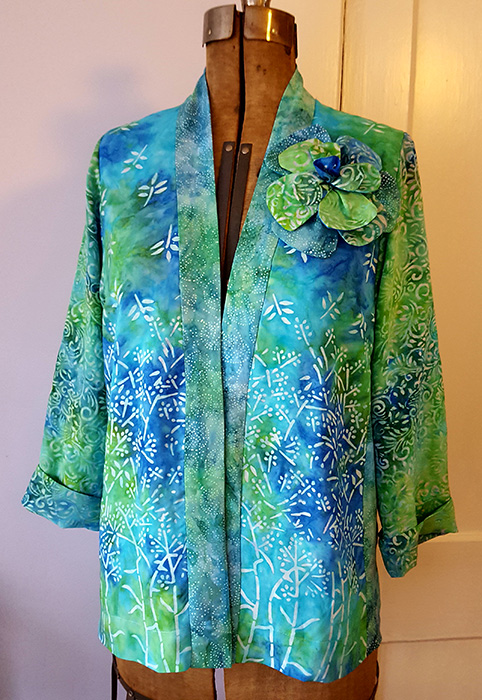 Here is the project
Make this luscious Tabula Rasa Jacket in SewBatik rayon.  The kit, available on their website, includes Durum Dreams and two additional coordinating fabrics (choose between 4 color groups) and the interfacing you need.  It is available in misses or plus size yardage choices.  If you don't have the Tabula Rasa Jacket Pattern, you must add it to the kit, to sew along with us on this project.
Our hosts at the Original Sewing and Quilt Expo will be sending each participant a fun swag bag filled with make ahead recipes, interfacing for the flower pin project, needles from Schmetz and thread from Coats and Clark.
Prepare the Pattern
For folks making their first Tabula Rasa Jacket, get your pattern early enough to test the fit with a mock up and complete any necessary pattern alterations before the weekend begins.  Purchase our Jacket Mock-up Kit or Jacket Starter Kit if you need materials to create your fitting mock up.  Read our previous post – Make a Mock-Up – to guide you through the process.  If you want some fitting advice, grab a virtual consultation with me to walk through any fitting changes that would improve your jacket.
Participants new to Fit for Art's Tabula Rasa Jacket Pattern will be stitching up the basic TRJ with a kimono-style band in the luscious rayon fabric.  We will walk you through the process with sew-along tutorials and pro tips for sewing on drapey fabric.
Choices for more experienced Tabula Rasa Jacket Makers
Seasoned TRJ sewists can choose to pair their jacket pattern with one or more of our Jacket Variations to change the style.  There are several possibilities to consider.
The Swing Variation for the TRJ is perfect for SewBatik rayon fabrics.  Their rayon is even fun to make into a swing vest.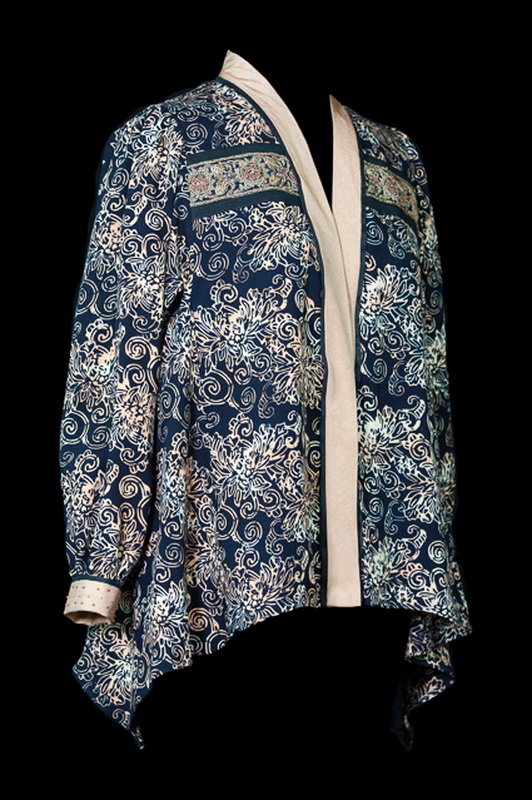 The Shirt Variation is a bit trickier in rayon, but it is also a great option and we will be here to help you with the sewing and fabric supports.  Just know, you might need a little extra interfacing.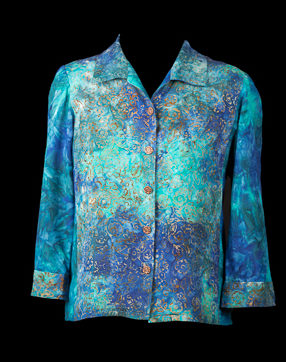 The Rain or Shine Variation also can be made using the collar or jewel neck variations.  It is a wonderful way to feature some special buttons.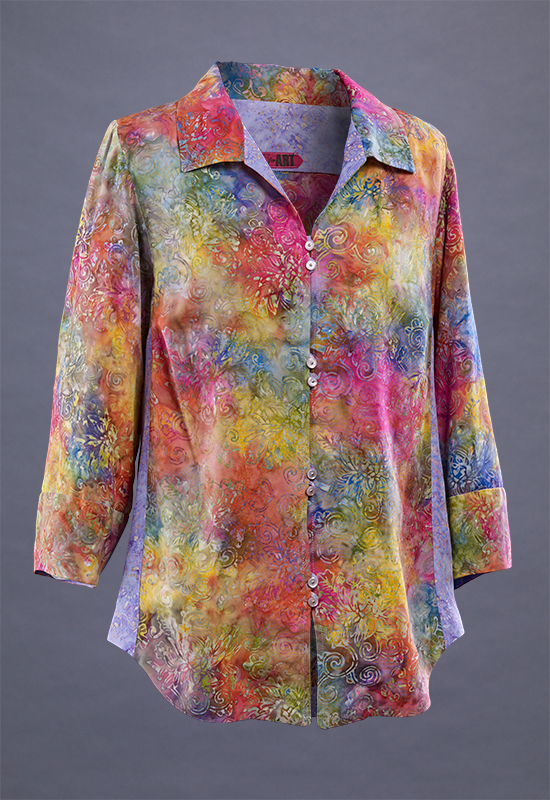 Our Band Variations offers the gathered band or ruched band which are lovely in rayon.  The narrowest bands are perfect for warm weather versions of the TRJ.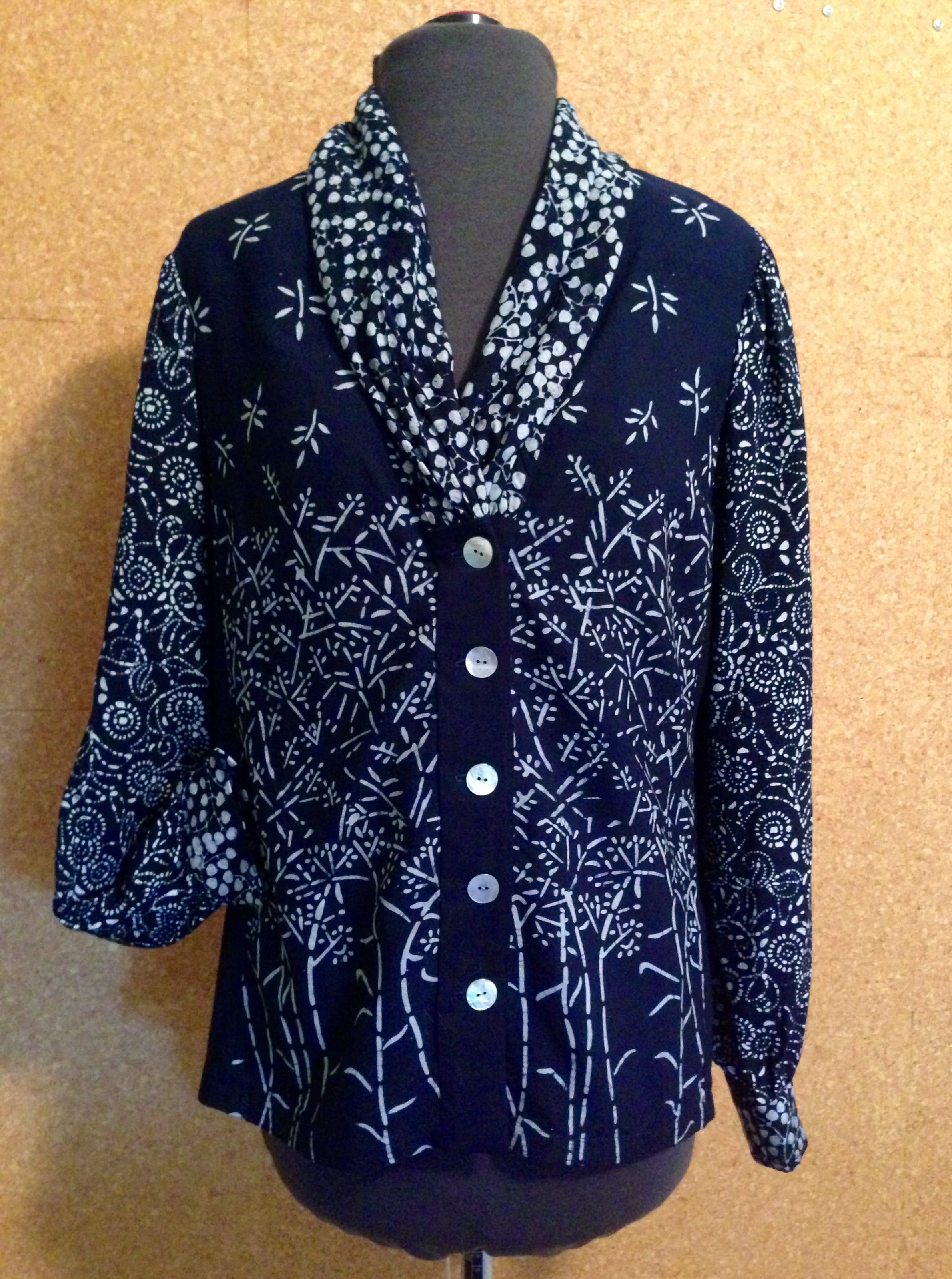 Our Sleeve and Cuff variations combine with several other variations as you can see from these samples.  The full sleeve is so graceful when made with rayon. The summer sleeve is also lovely in a warm weather version.  Even the lantern sleeve and cuff will work in this lovely drapey fabric.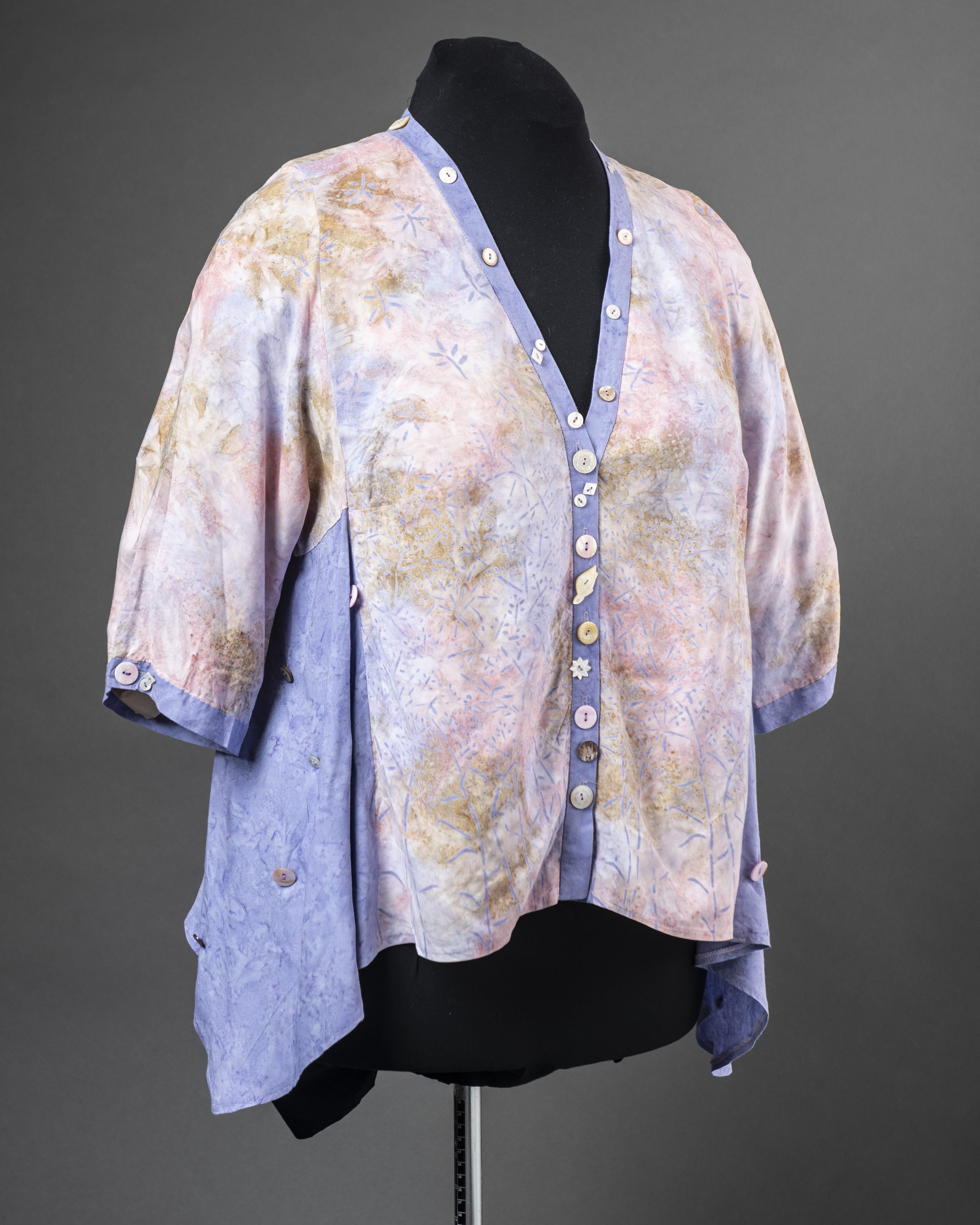 Or mix up the variations like this Shirt Variation/Swing Variation combo.  We recommend that you think through your design before the retreat starts so you can order your variation patterns from Fit for Art.  Some are now available as digital downloads, but others will need to be mailed to you.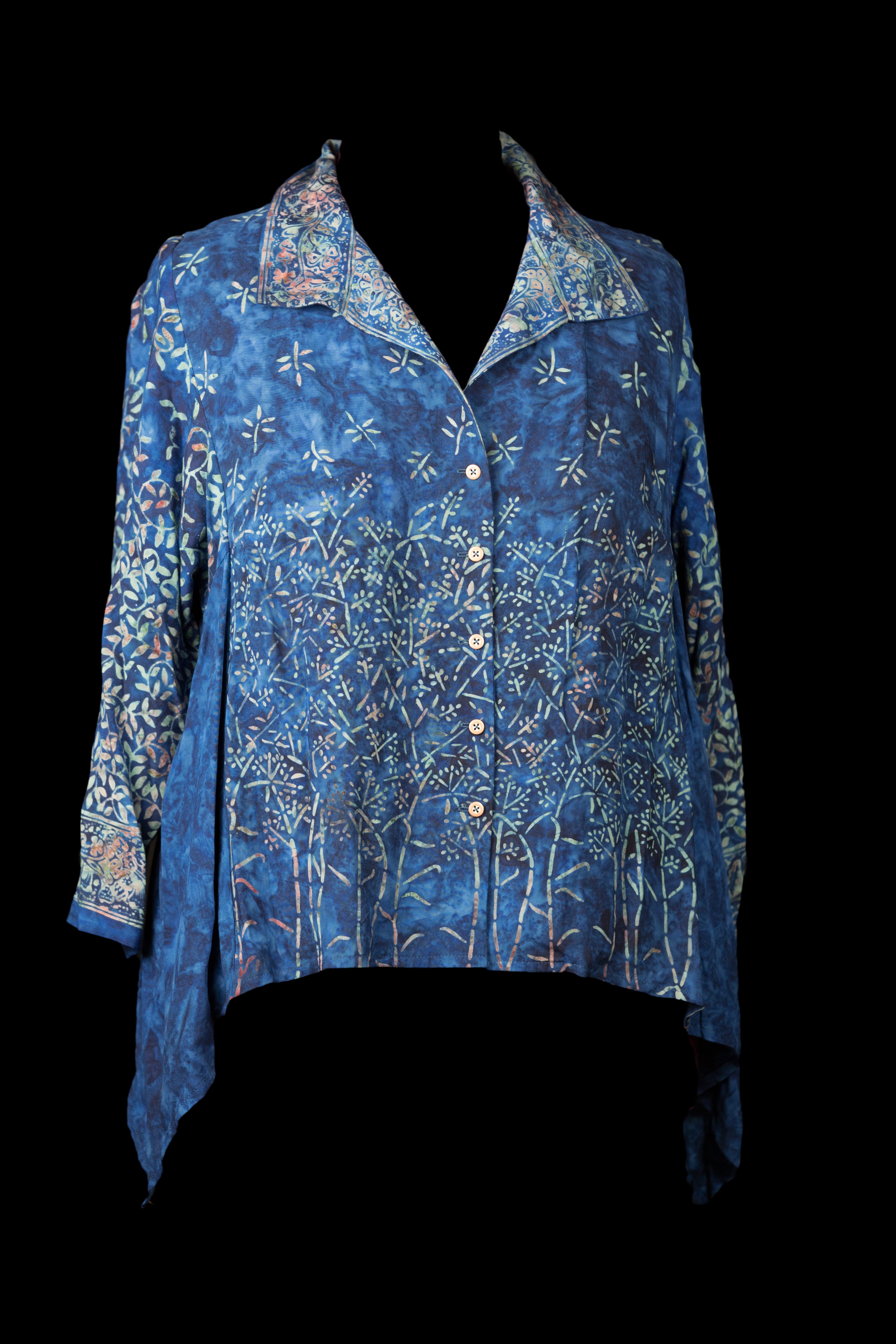 As an Extra Bonus
We will spend some time making a fun flower pin for you to keep or give away using your rayon scraps.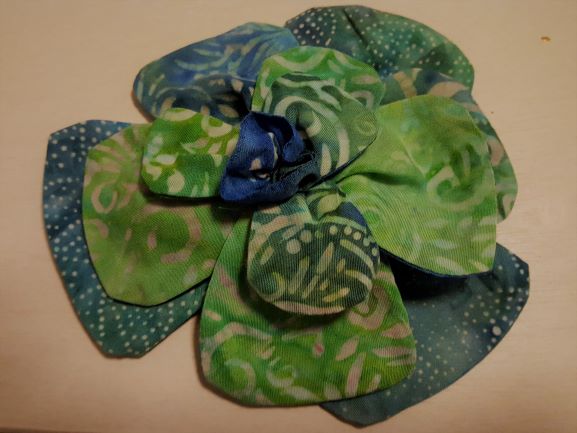 Hope you can come!
Plan ahead to set your computer up in your sewing room so we can  do some zoom sewing together.  On our breaks, we will enjoy eating in community with some inspirational conversation geared toward our rayon sewing project including a visit from Bruce and Diane of SewBatik.
We will wrap up with your show and tell plus a celebration of our weekend spent sewing, learning and visiting together.  Hope you will join us.  Register today, spaces are limited so each participant will have a fun and productive experience.  Register online with the Original Sewing & Quilt Expo for Luscious Rayon Tabula Rasa Retreat; you can also reach OSQE or by calling 800-699-6309 or email at info@sewingexpo.com.
Stay Well and Sew Happy, RAE