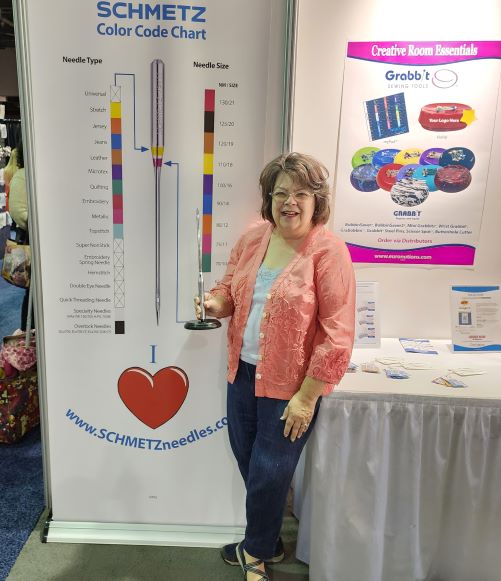 This perfect summer Tabula Rasa Jacket was featured in the Classic Sewing Summer 2022 edition.  It was quite a wardrobe favorite last summer worn with blue, tan or black Eureka! Pants.  It features the opened neckline discussed in the blog post Hot Summer Sewing.  The Peach Soutache Jacket also has reverse turned hemlines and finishes to take advantage of the fuzzy selvage along the decorated border.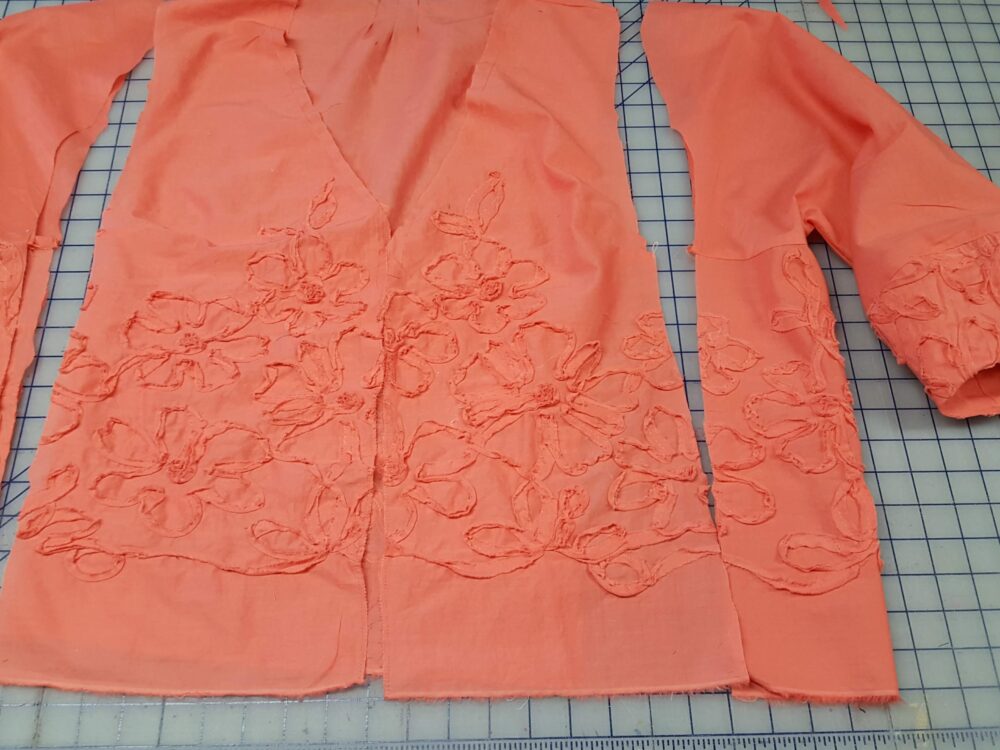 During our spring photo shoot, the photographer pointed out an oily dark spot on the front band, between two of the buttons. Her photo magic made the spot go away in the picture, but my attempts to remove the spot were unsuccessful.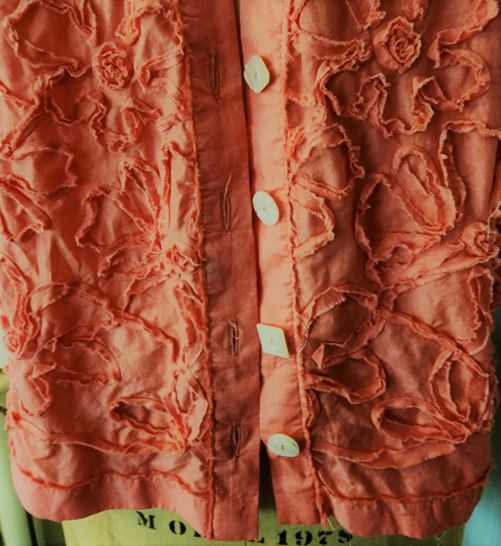 Fortunately the extra fabric provided an easy solution. This single side border print cotton lawn from Farmhouse Fabrics featured a three-dimensional landscape of stitched down bias flowers. I quickly found some fabric scraps and removed the machine stitches holding the bias strips to the fabric.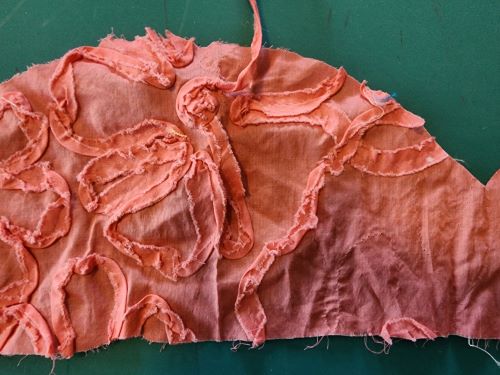 These strips were then arranged on the front band to strategically cover the spot. Additional strips of fabric were used to decorate the band above and below the spot so it all looked organic.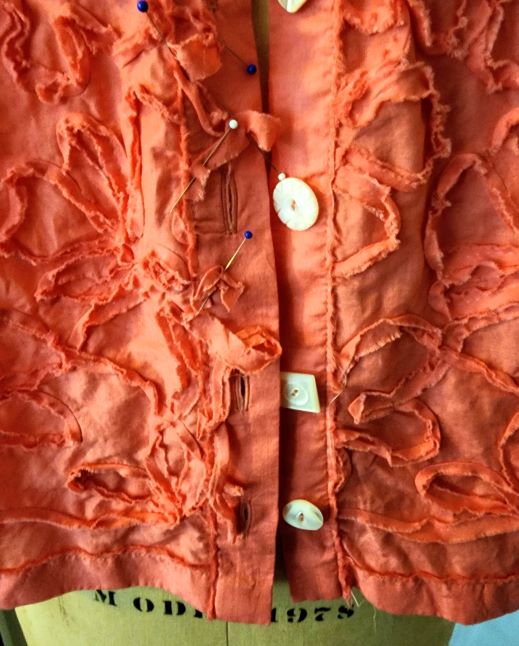 I hand stitched these small snippets of bias into place. That way if I decided I wanted to place them differently I would have the option of easy removal.
It is fun having this wardrobe mainstay back in circulation as the summer cranks up here in the mid-atlantic.
Have you strategically covered spots on any garments in your wardrobe? Embellishing with small fabric flowers, leaves or circles can also work as long as it can be used in a couple of places on the stained garment. I have also used stencils and fabric paint to cover spots on solid tee-shirts.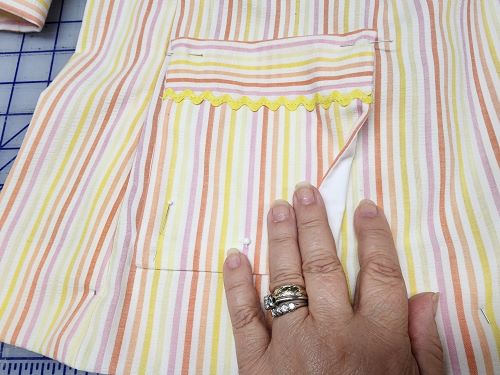 Depending on the location of the spot, a pocket can be created to cover it. A covering pocket was the method chosen for this seersucker Carpe Diem Tunic. The vintage fabric had a good bit of damage and I missed one spot when fussy cutting the pieces. Just remember to repeat a decoration already on the garment, like the cuff band that plays with the stripes direction. Or add the decoration a couple of additional places on the garment for an unaltered look.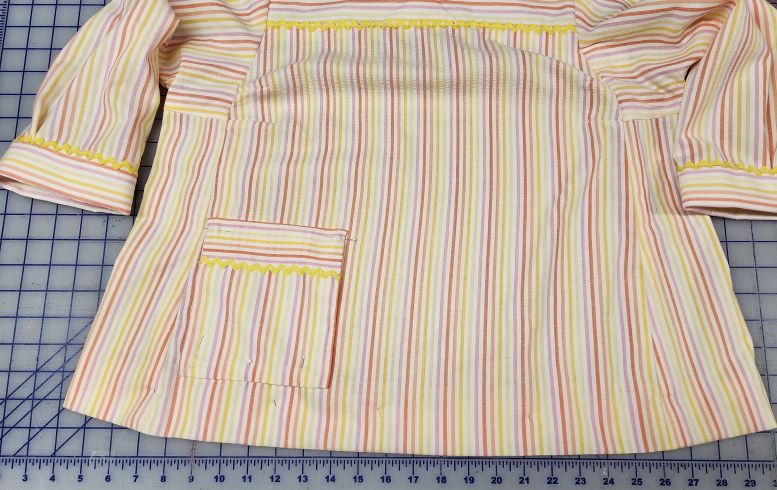 Have you ever cleverly covered a spot to get more wear out of a favorite garment or a new make with a flaw in the fabric? Tell us about your save.
Happy Sewing, RAE