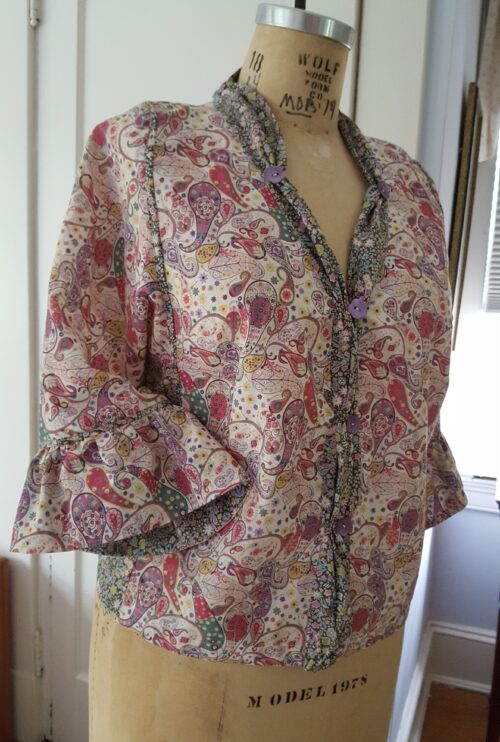 Is sewing for summer different from sewing in the cooler seasons?  If you live in a seasonal climate like I do, the answer is yes.  Hot and humid weather calls for clothing that is effortless, light, airy and washable.  No opportunities to get lost in layers of facings, interfacings, linings and heavy fabrics in the summer months.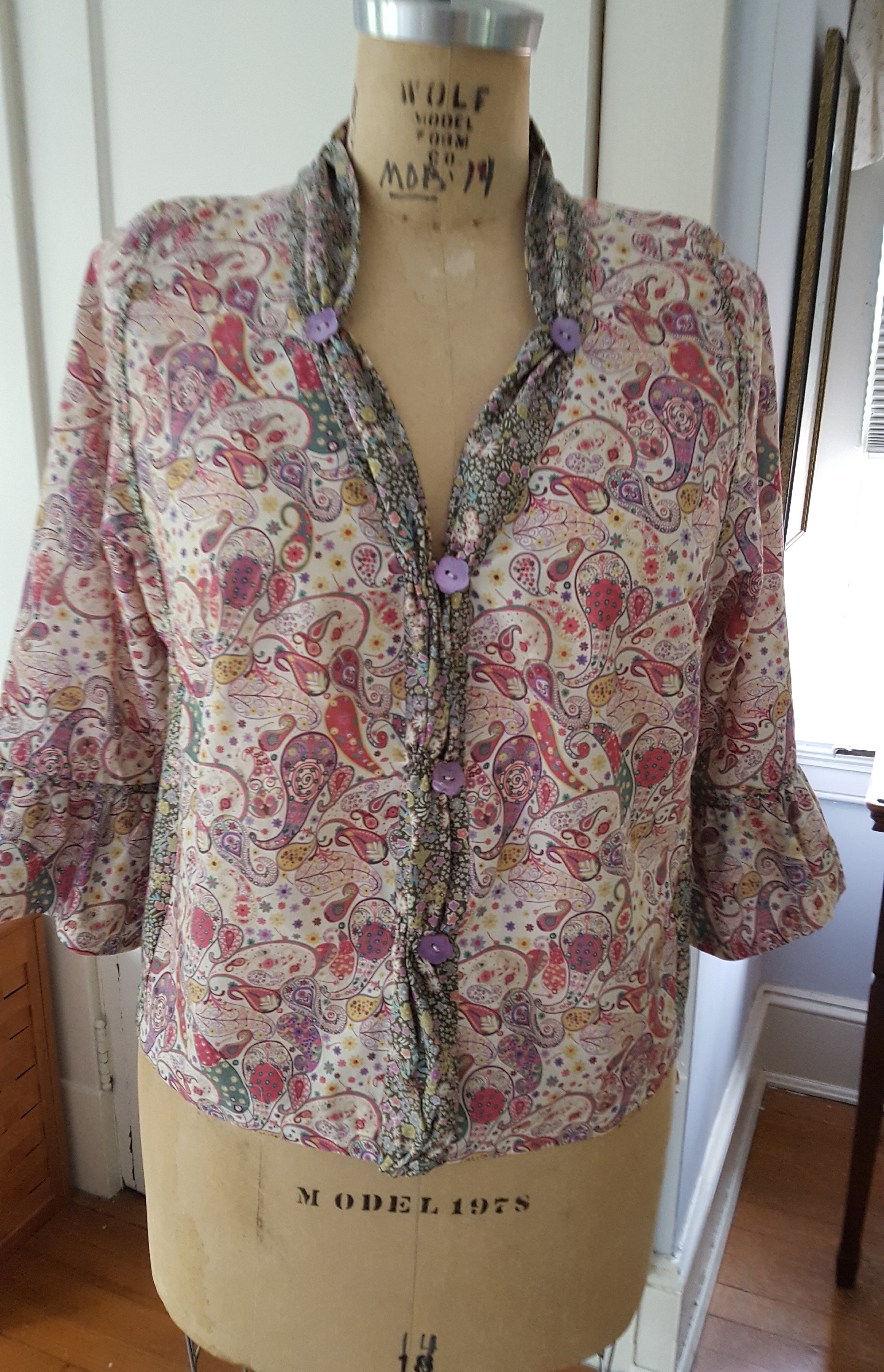 In the May 30 post on Trendy Bell Cuffs, I introduced a Liberty of London cotton blouse, just completed, and promised to discuss the summery sewing techniques I used.  So, here goes:
Pick very light weight fabrics or fabrics with a cool hand. This Liberty Tana Lawn is one of the lightest fabrics on earth.  Keep an eye out for summer fabrics in your preferred color pallet so your shelf is stocked with linen, cotton, rayon and bamboo fabrics that look and feel cool.
Plan an effortless design that suits your personal preferences. I like to clover my elbows with loose garments that fit well at the shoulder line.

The sleeve cuff is lined in the same contrast as the band and side.

Use a trusted pattern. My Tabula Rasa Jacket (TRJ) pattern was my base.  I decided to make the bell cuffs, since they were so on trend, which is one of the Sleeve and Cuff Variations.  Because it is a feminine detail, I thought the ruched band from the Band Variations and Pockets Pattern would be a nice compliment.
Scale the design for hot weather. I opened up the neckline for a cooler profile, I shortened the sleeves, and I made the ruched collar much narrower than the suggested width.

New summer cutting line drawn on to an old adjusted TRJ pattern.

If mixing prints, use both generously. I added flat piping between the sleeve and the body of the blouse and around the cuff to keep the paisley from overwhelming the top. I only had remnants of each print so I had to plan strategically.

Piping in the armhole that is topstitched in place.

Pre-wash the fabric so you can wash the completed garment after it is constructed.
Choose lightweight support. I was not going to use any interfacing or supportive facings, but then decided to add a small strip of Envy Silk around the neck edge to support the collar.  I wish it did not show on the inside, but when it loosens after a few washings, I will trim it away.  It kept the garment stable as I added the band and other details.

Support from light weight interfacing.

Use machine finishes so the garment comes out of the washing machine neatly. On this blouse, I used serged seams, a double turned hem, topstitched in place, and flat piping topstitched in place.

Machine hem.

Add light weight closures. The loops are placed along the hand- rushed band and light weight shell buttons provide a decorative finish.

Closures
I first wrote about these techniques for Threads Magazine in July 2006.  The article, Easy, Breezy Summer Sewing did not focus on the types of clothing I prefer that cover my elbows and knees but keeps me cool.  It also began with a paragraph that the editors added which said that I love summer.  The truth is that I quite dislike the summer season.  I get pretty cranky when I am hot and sweaty.  Maybe this is why I have thought so carefully about creating a cool summer wardrobe.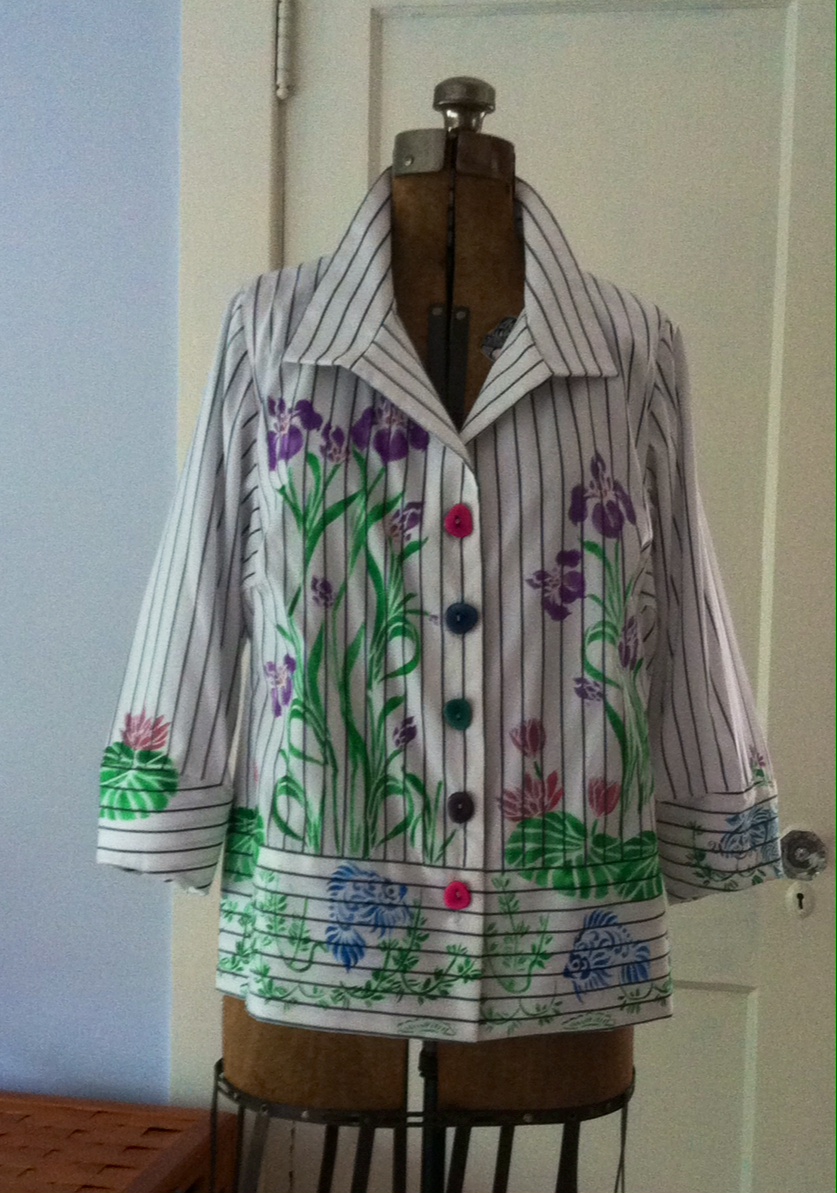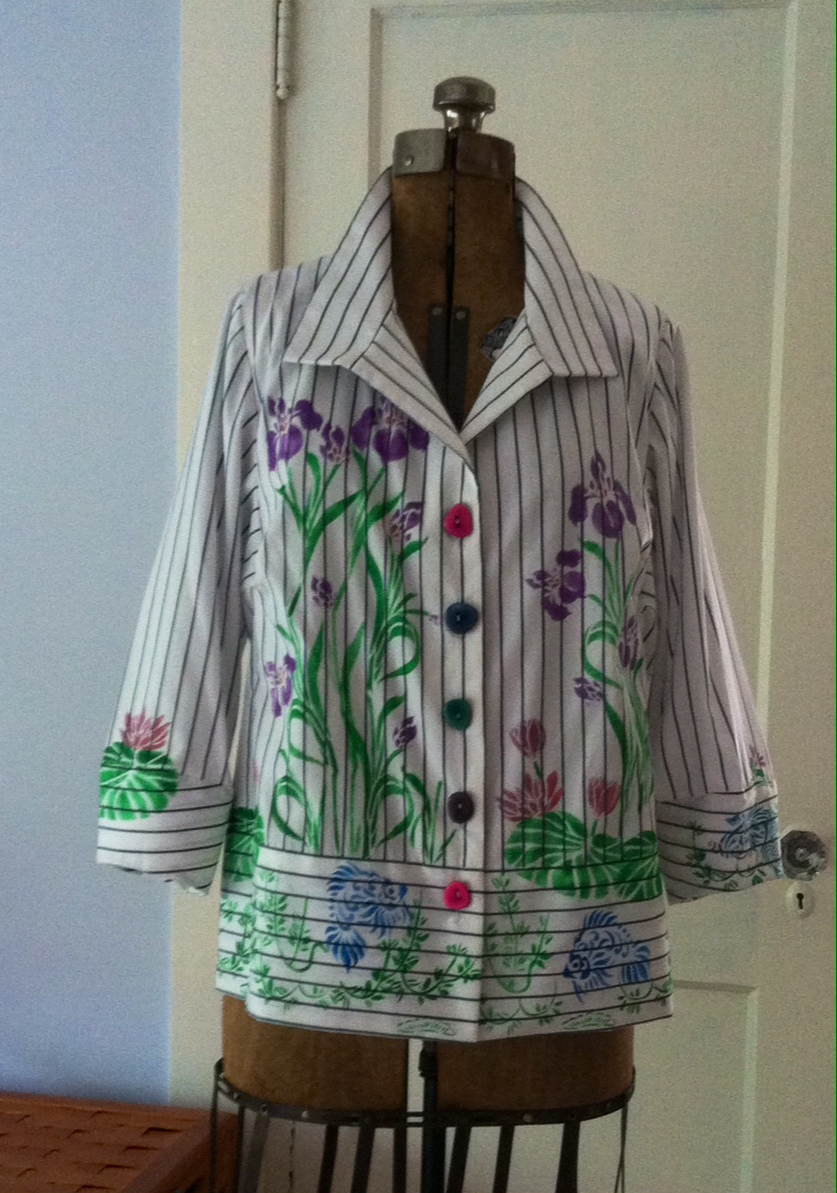 Here are a few other photos of great summer tops.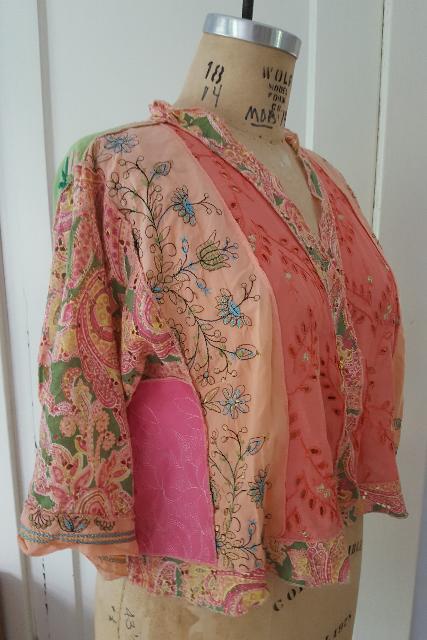 You can also follow these links to some of my other summer favorites in the Tabula Rasa Gallery: Orange Linen Duster, Geisha Cotton Shell, Island Vacation , Scrolls and Dots Tee, Blowing Bubbles Tunic, and Graphic Floral Tunic.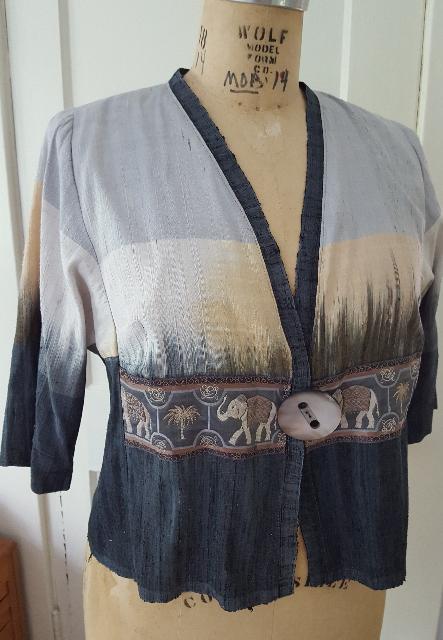 Have you made any cool summer clothing this year?  Tell us all about your favorite techniques and summer fabrics.  Take time to read about summer pants fabrics and hems for unlined jackets by following the links to these previous posts.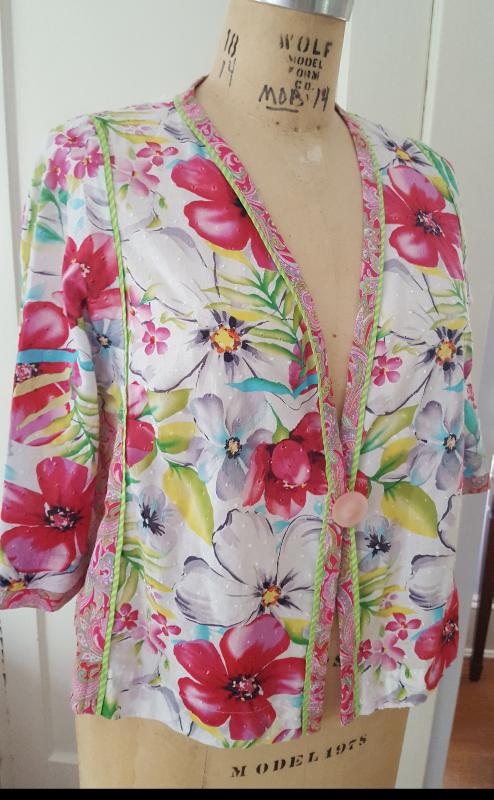 Happy Sewing, RAE