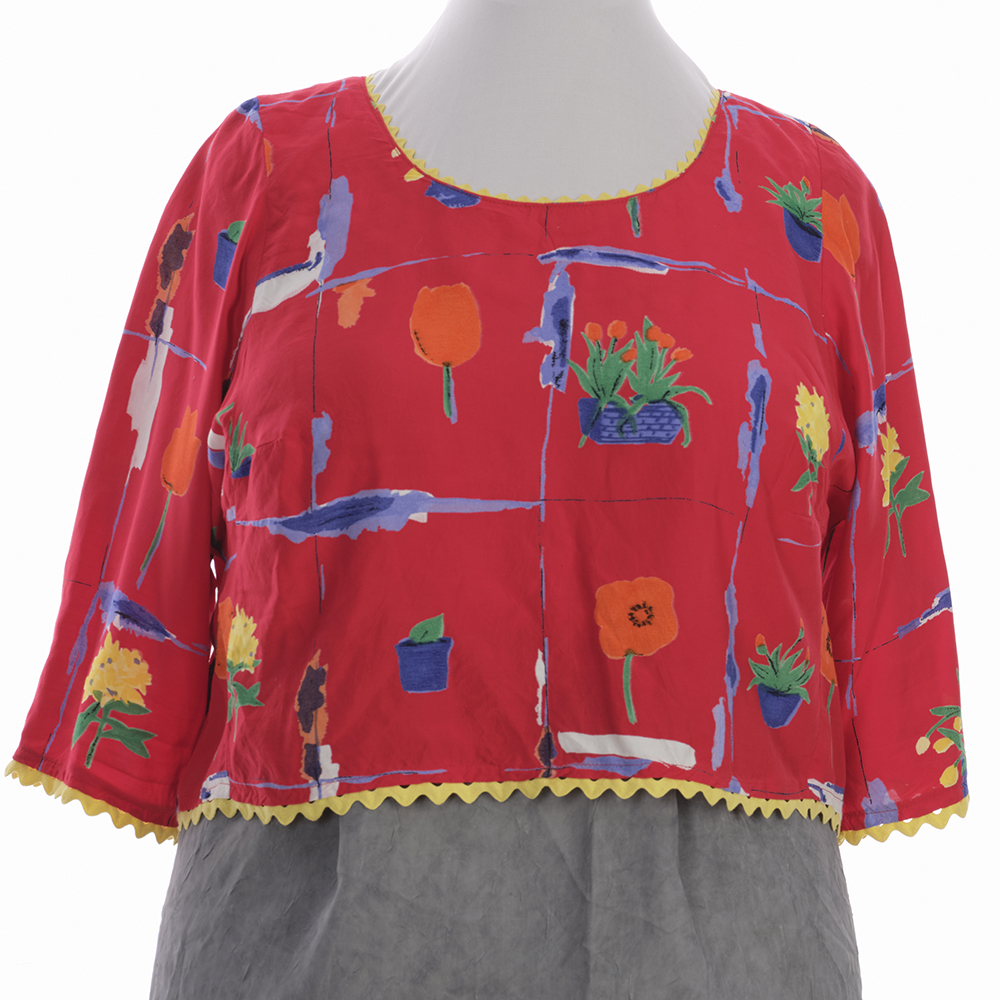 This blog will post as many in the USA are celebrating our July 4 holiday. All my life I have been encouraged by my mother to dress in patriotic colors and so I usually do, though not to the extent she manages to rock the red, white and blue.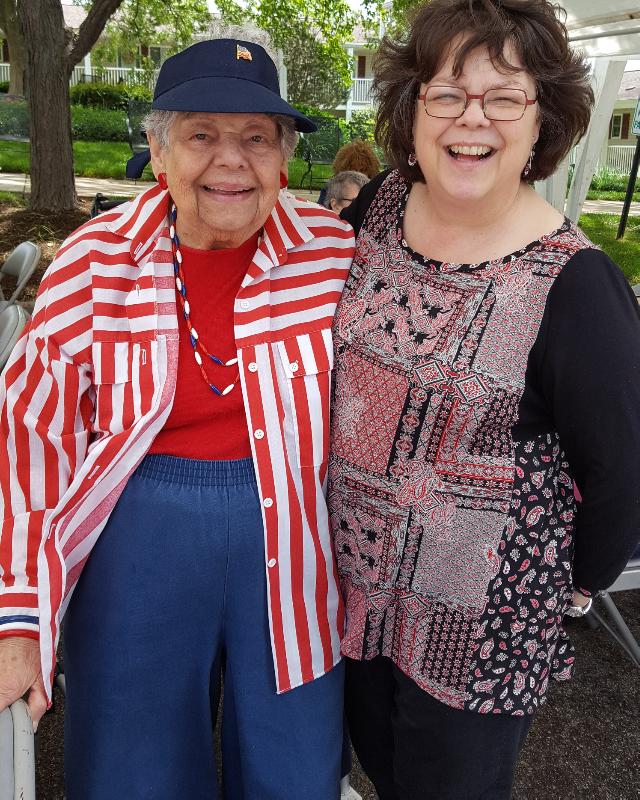 Here are a few summer looks, all DIY and most based on our Fit for Art patterns. If you like to dress in a patriotic way for special holidays, be sure to include some garments in those colors in your DIY wardrobe sewing.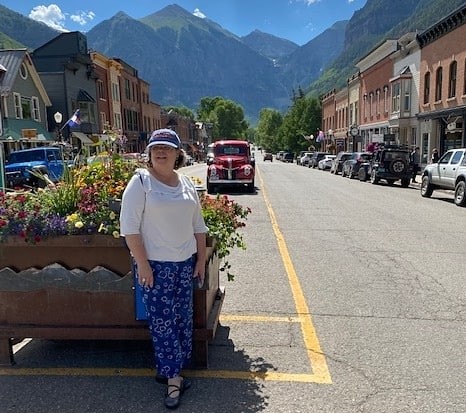 Here is Rae in the mountains of Colorado, sporting a favorite summer Eureka! Pant with Glamour Details wide legs and an elastic waist with a Wide Necklines Variation Tabula Rasa Knit Tee.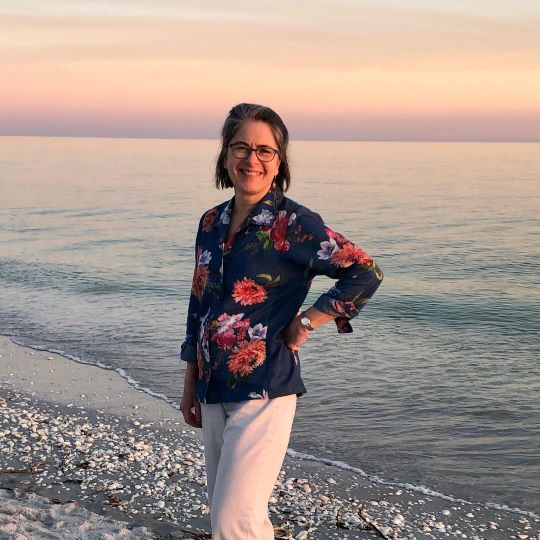 Carrie is at the beach in a woven twinset that includes a sleeveless Carpe Diem tank and a Shirt Variation of the Tabula Rasa Jacket. She just finished a new pair of white Eureka Pants that I bet she took to the beach this weekend.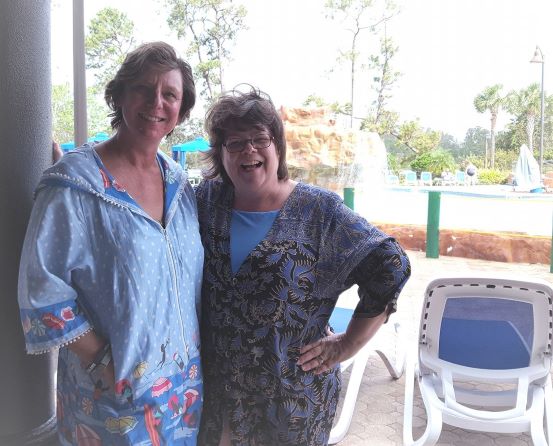 Edye and Carrie poolside in Tabula Rasa Jacket beach coverups. Edye's is the most patriotic and is made with the Rain or Shine Variations. Our friend Becky Fulgoni, Threads Ambassador, is also sporting a Tabula Rasa Jacket beach cover up.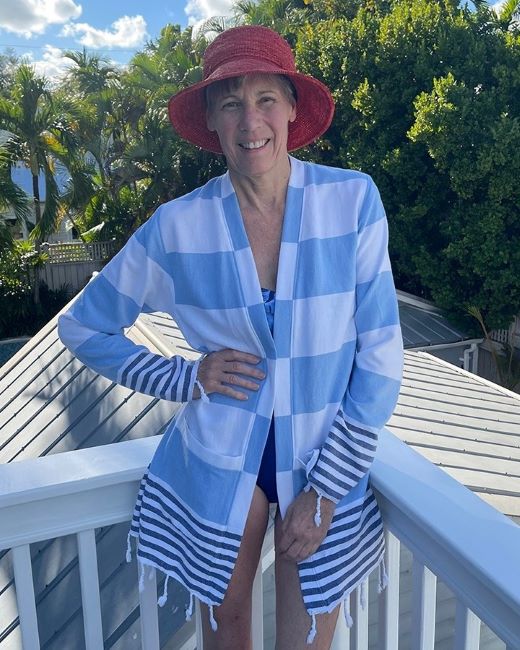 Could not leave out this photo poolside of my daughter Sarah in her red, white and blue swimsuit made with a Cashmerette pattern.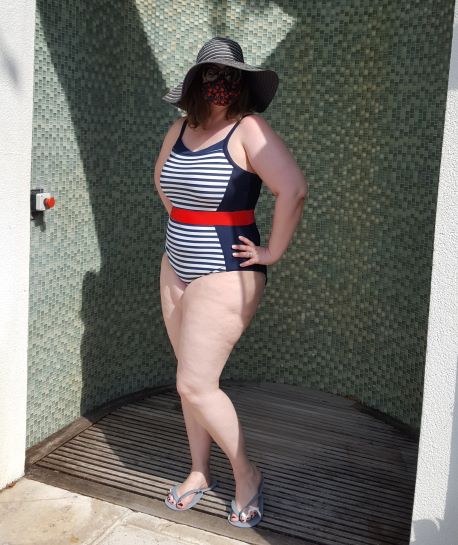 Ready for a BBQ in the back yard, here is Carrie wearing navy Eureka! Pants and a top in shades of our patriotic colors. This Carpe Diem has a neckline currently on our drafting board for the first variation pattern.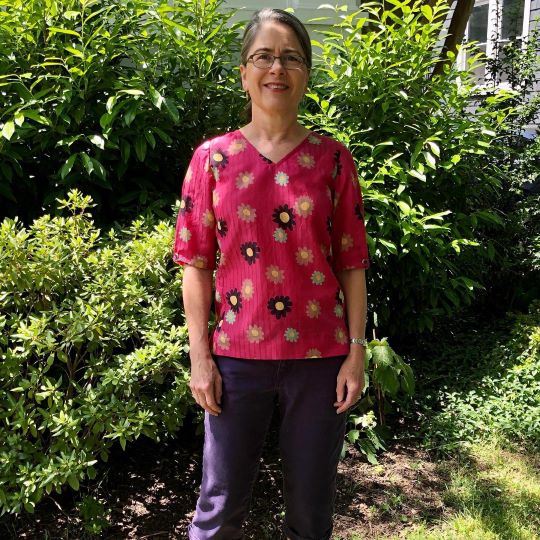 Check out our previous blog post Red White and Blue for some more patriotic looks and watch social media this week for additional looks from the baseball game at Oriole Park at Camden Yards and from the Baltimore Symphony Orchestra outdoor concert and fireworks.
Wherever you are headed this summer, have fun in your Fit for Art makes! Be sure to post them on social media with our #sewsuccessfully and #fitforartpatterns.
Happy Sewing, Rae