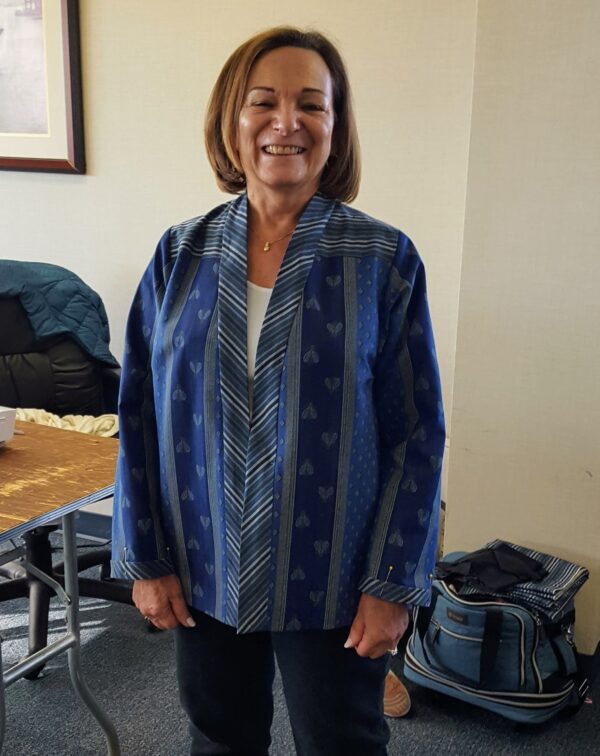 There is so much Tabula Rasa Jacket energy right now. We hope you are feeling it too. We have sent printed patterns and digital pattern files all over the world. Our booth at the expo was full of new friends having jacket sizings and members of our sewing community getting new ideas, purchasing new variation patterns and some even picked up a vintage tie kit for crafting a Tabula Rasa Jacket decorated with neckties.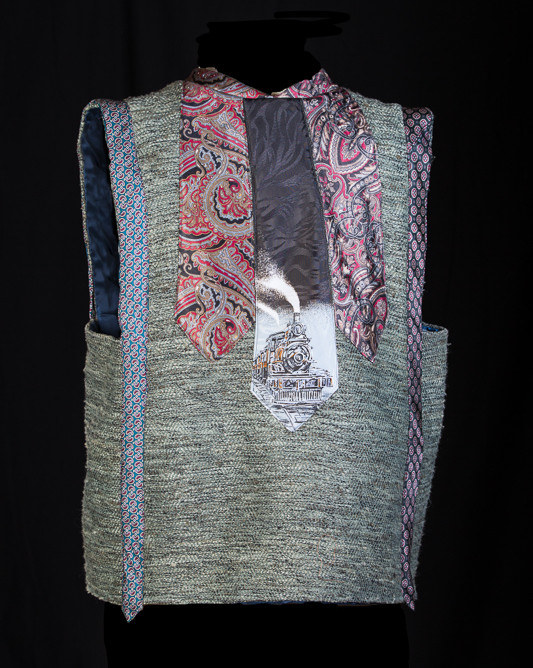 Here is some sage advice, with links to archived blog posts, and some answers to frequently asked jacket-sewing questions. We hope to inspire all of our new and valued jacket-making friends. If you are interested in a TRJ with some necktie accents, read Old Ties—Warm Memories for tips on incorporating vintage ties into a new project. 
Advice for New TRJ Stitchers
For sewists just getting started with our pattern, read Making a Mock-up for the Tabula Rasa Jacket. It will guide you through this essential process to check the fit and learn the square armhole construction.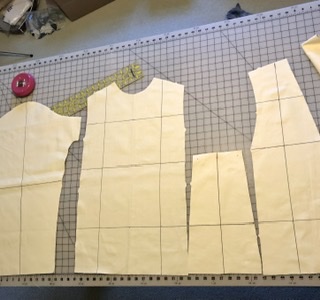 If you have not been sized at an expo, visit Page 2 of the pattern's direction booklet for assistance choosing a size. Remember, if you are taking advantage of the CD front (for gals with a fuller bust) or the flared side (for gals with a narrow top and wider hips) you might be able to go down one size since your proportions are accommodated with these alternate pattern pieces.
For gals taking advantage of the CD front, be sure to mark and then stitch in both darts. The darts allow for the best fit and keep all the jacket pieces aligned properly during construction.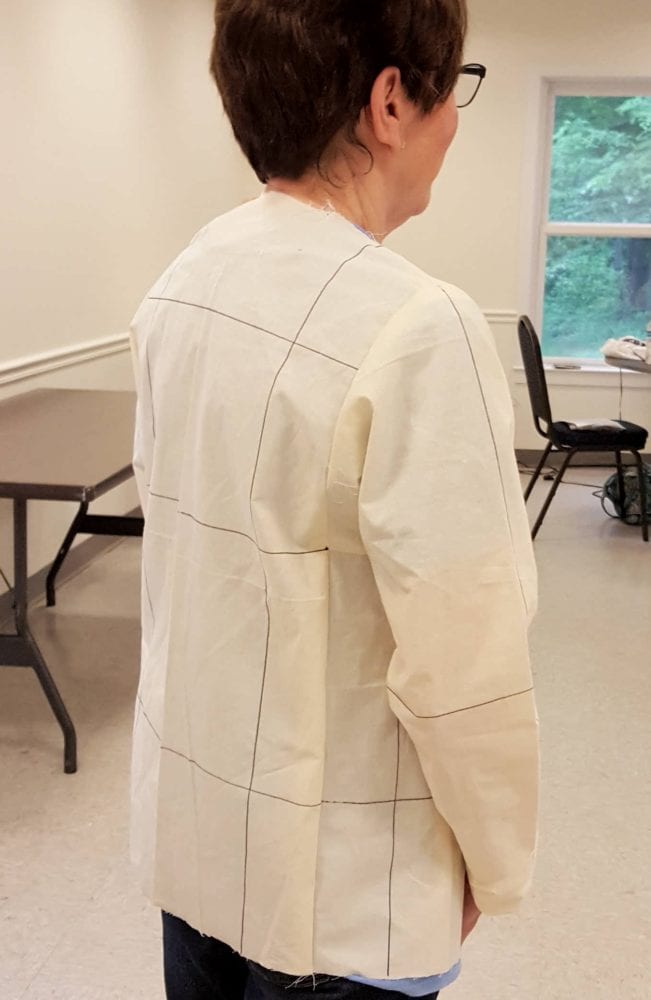 Once the jacket mock-up is made, try it on and observe the grainlines and horizontal balance lines (HBLs) as you are wearing the mock-up. The grainlines and HBLs should be parallel and perpendicular to the floor. The Common Fitting Adjustments document will help you determine what adjustments are needed if the lines are askew or the jacket is too small or too large. There are video tutorials that illustrate the pattern changes needed for most common fitting changes.
Keep Making Jackets
After the fit process is complete, make a wearable mock-up. Read The Tabula Rasa Jacket Journey for ideas and Hems for Unlined Jackets so your TRJ will have polished finishes. Our photo gallery is also full of jacket inspiration for every season and occasion.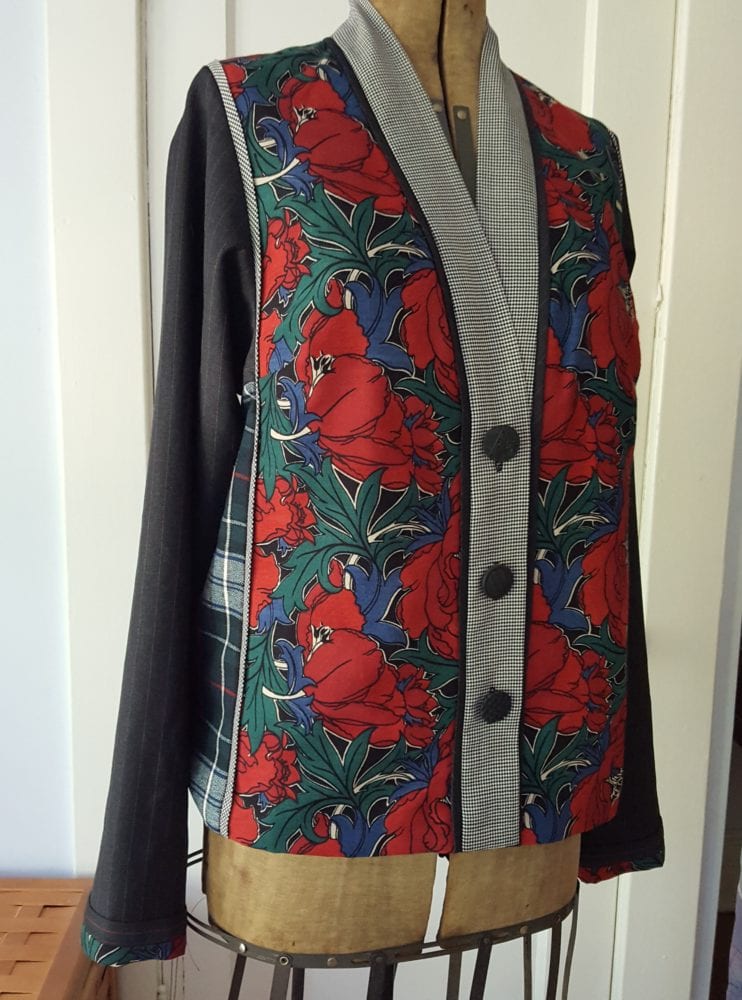 For our friends in the southern hemisphere, read Colorful Summer Jacket and Hot Summer Sewing for basic spring and summer jacket inspiration.
Try New Techniques or Materials
After you have crafted a jacket or two, consider participating in an advanced jacket class or a retreat or consider having a local guild or store host us for an advanced TRJ class.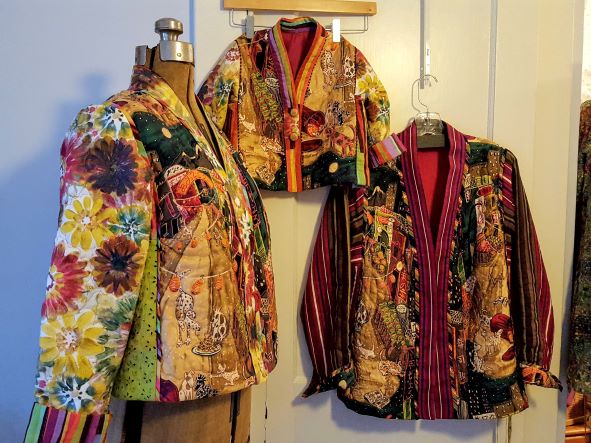 Wishing for the currently fashionable shacket? Try our Shirt Variation Pattern to change up the look of your altered TRJ. In Styling with Style Maker Fabrics, Carrie made a fabulous heavy flannel shirt using this trusted combination. StyleMaker Fabrics has a number of beautiful plaids in their fall collection if you don't have some in your stash.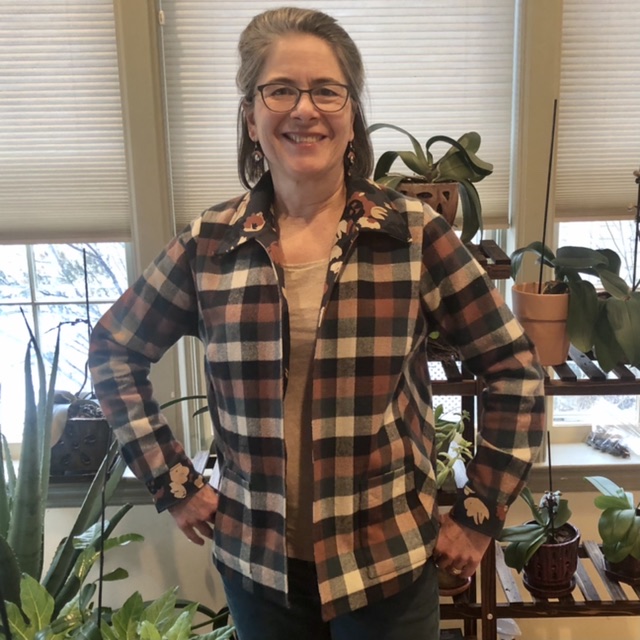 Be inspired by browsing the quilted jackets in Simple to Simply Amazing Quilted TRJs. And as a bonus, here are three jackets I used in the Sew Clothes that Scratch Your Creative Itch class at the OSQE.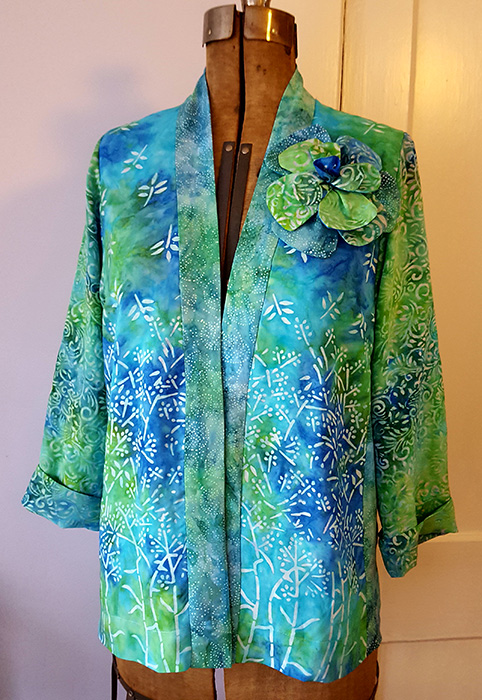 These examples show how a simple jacket can lead to a slightly more complicated jacket, and then to a wearable art jacket.
Happy Sewing, RAE