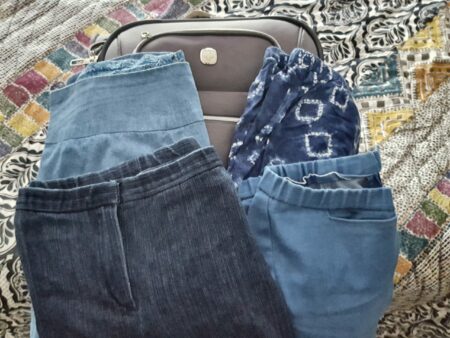 Do pants anchor your wardrobe?  Mine sure do and as I am packing this week for my first trip, I was reminded how essential they are.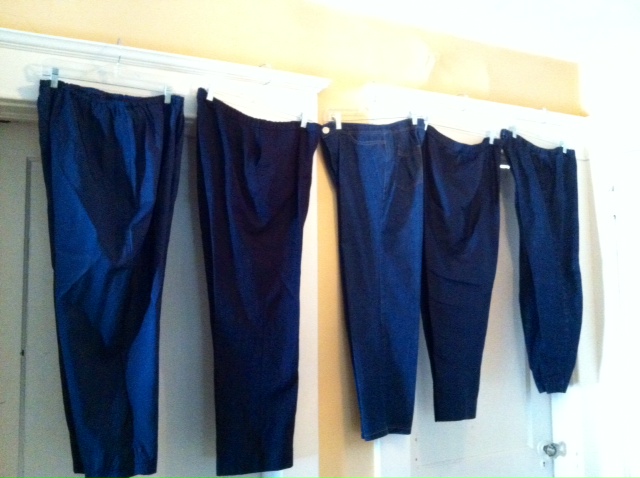 Organizing a wardrobe of clothes for a week in the Colorado mountains, I first identified which Eureka! Pants to pack.    There is no need for dressy clothes so I will take mostly blue denim.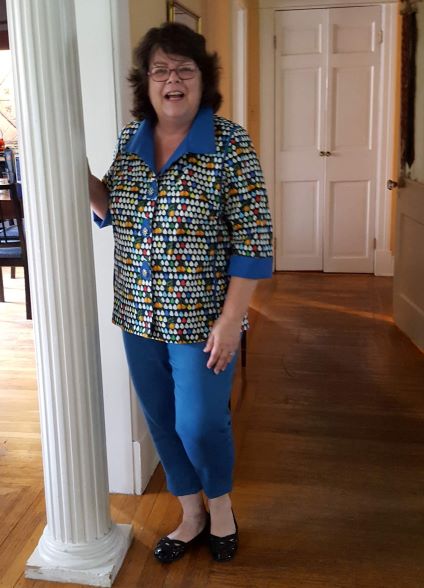 My Eureka! cropped stretch denim skinny pants are perfect for hot days and long tops.  My soft blue chambray Glamour pants with a Hollywood waistband are so comfortable with short easy tops.  I will also take my dark navy bamboo stretch denim Eureka's with Sporty Details that can be dressed up or down.  Finally, I will throw in my navy and white rayon print elastic waist pants to pull on over my swimsuit for a trip to the hot tub.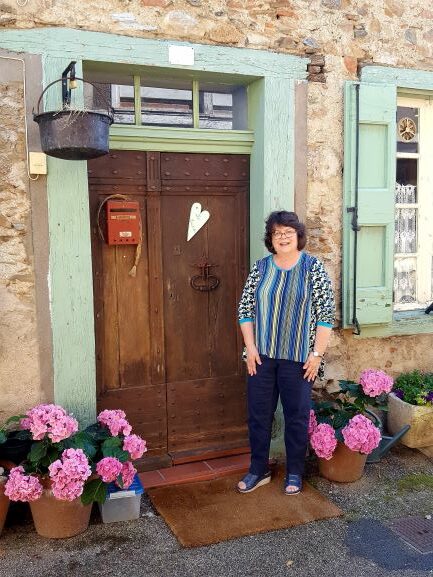 Have you made perfect pants for easy travel?  Why not join me July 20 for the virtual OSQE class, Finding Pants Heaven to get started.  We will look at a variety of pant waist and zipper finishes to help you design a wardrobe of pants that fit your body and your lifestyle.  There is a kit of large swatches of fabric that make excellent pants and each will be reviewed with styling options in mind.
Before the pandemic, as we would be pulling out of the driveway for a road trip or heading to the airport, I would muse "Sure hope I packed everything I need".  My husband would always answer, "we are going to a civilized place, you can buy whatever you need."  He never understood that no store has pants sized to fit my unique curves and short legs.  I rely on my well-fitting basic Eureka! Pants that Fit pattern and the accompanying Details patterns to keep me clothed in comfy, stylish pants.  They are the reliable base upon which a modern wardrobe is built.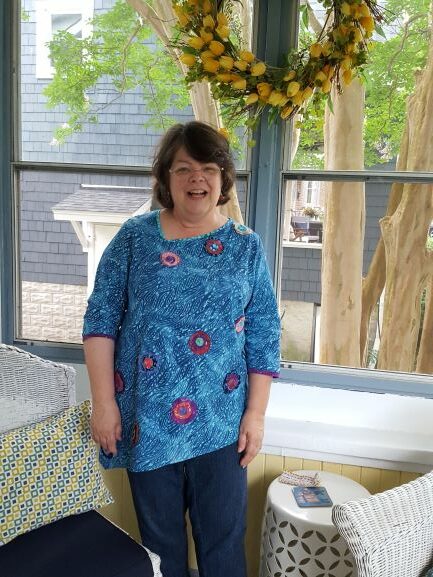 You might be wondering what I will take to turn my pants into outfits.  My new SewBatik Jersey Tabula Rasa Knit Tee will be in the suitcase and featured on Instagram and Facebook this week.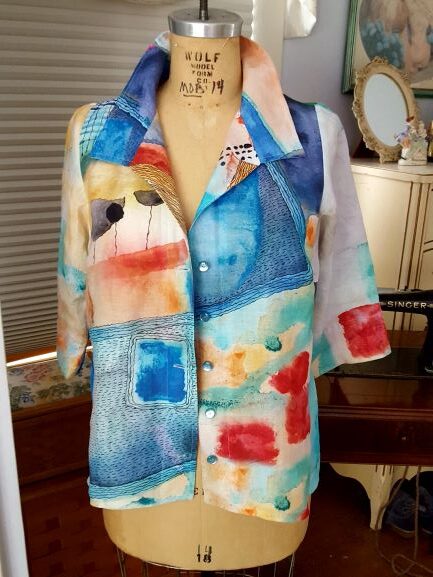 My Big Shirt in colorful linen and a cropped woven tee are also suitcase staples.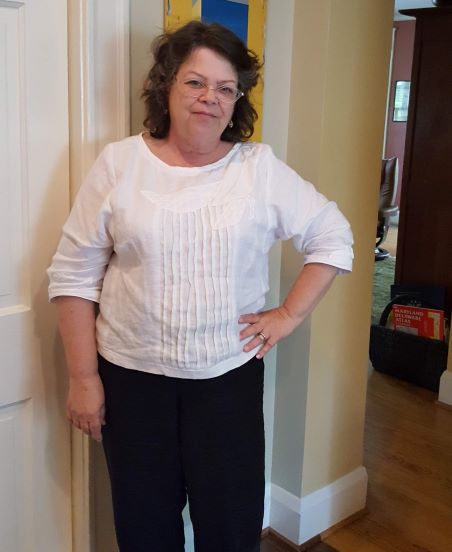 Tabula Rasa Knits like my orange linen waterfall Twin Set, my blue floral surplice  Clever Crossing Variation, and my double collared Wide Neckline Tee will also get rolled into the suitcase.
For the cool nights, I will bring my ruffle collar Jean Jacket that coordinates with everything.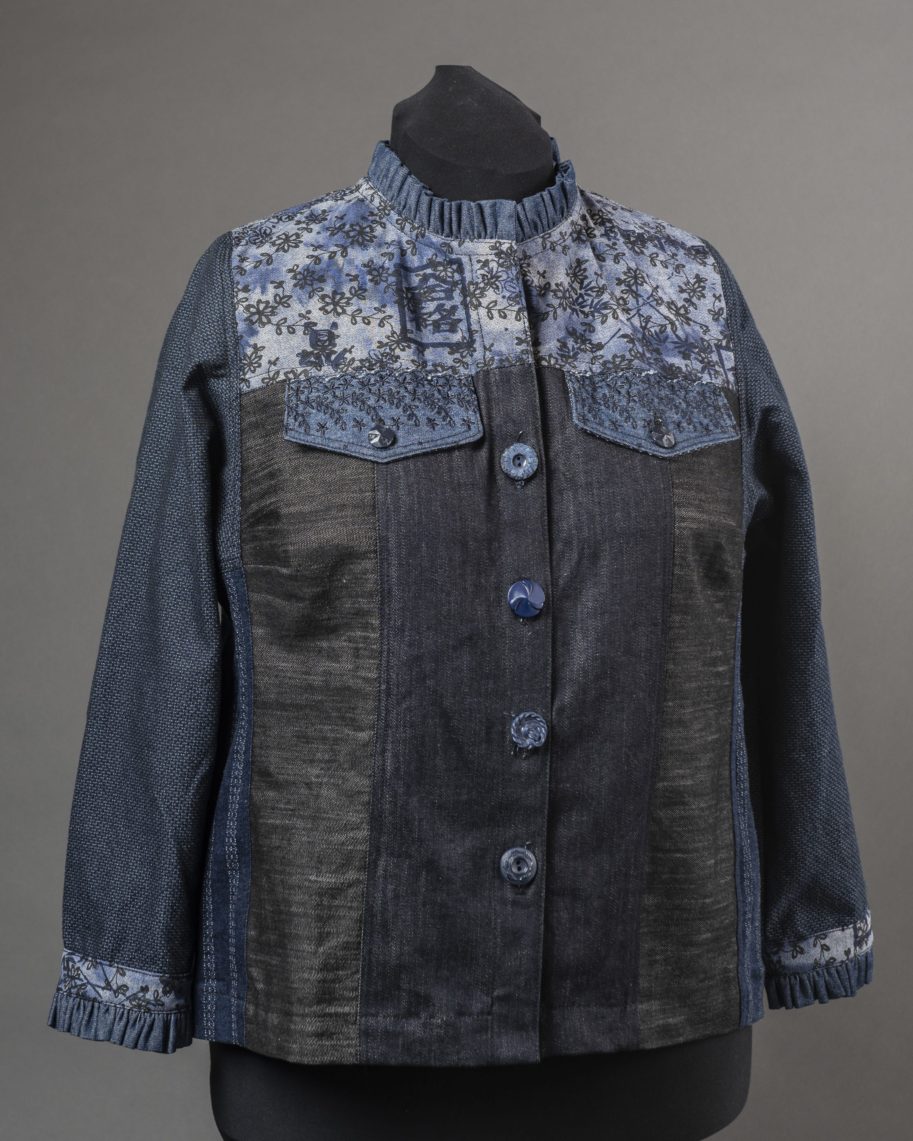 I am even packing my Clever Crossing Knit nightgown with my rayon bathrobe that is based on my Tabula Rasa Jacket Pattern.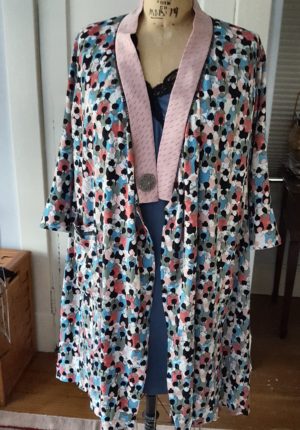 Looking forward to this little mountain getaway is made easier with my well-built wardrobe designed with Fit for Art's Three Core Patterns.
If you are ready to sew some pants but are not sure where to start, register for Finding Pants Heaven for inspiration and solid advice to get you started.  OSQE has teamed up with us by sponsoring this online class and also offering a Pants class at the Cleveland /Akron Expo.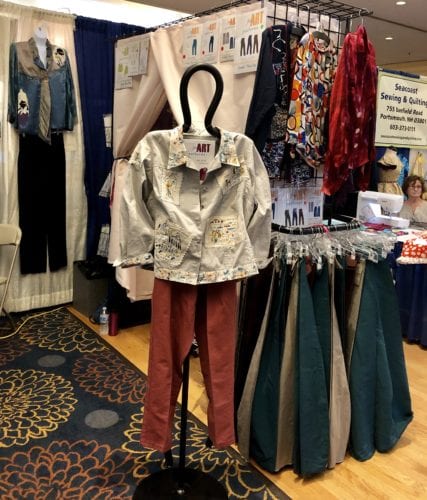 In our expo booth, we will be offering Eureka! pants sizings and Carrie will host a fabulous trunk show every day about sewing with our Tried-and-True core wardrobe patterns.
What are you waiting for?  Hope to see you soon on line or in person.
Happy Sewing, RAE