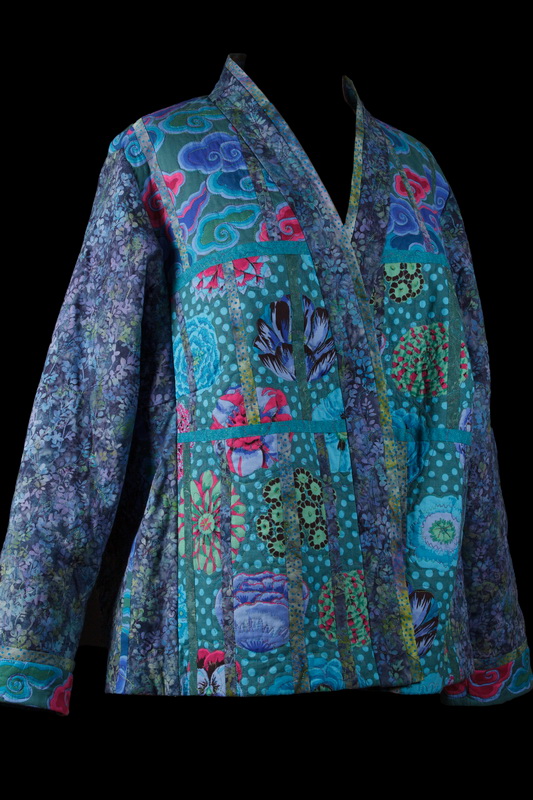 The Tabula Rasa Jacket Pattern (TRJ) has some of its deepest roots in quilting.  My grant-funded collaboration with quilters and weavers from the Potomac Fiber Art Guild helped me realize that the TRJ is the perfect base for quilted jackets and vests.
Consider quilting a jacket this fall.  Cool weather calls out for cozy quilted jackets.  Capital Quilts in Gaithersburg, MD is hosting a Quilted TRJ class on October 31 to November 1 and it will be great fun.  We will conquer all your questions and fears, getting you well on your way to a neatly fitting, artfully quilted jacket.
Let's look at a variety of beautiful quilted jackets to inspire your fall quilted jacket sewing.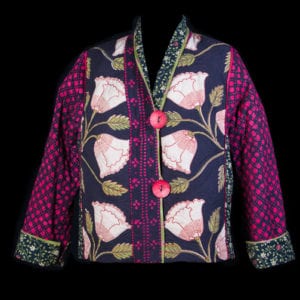 The Quilted Christmas Jacket is a wholecloth TRJ, the easiest to make as there is no piecing, just quilting, then construction.  Last year at the Capital Quilts Quilted Jacket class Sheryl, a Fit for Art snowbird, began a lovely wholecloth jacket for her winter in Florida.
Pieced and Quilted Jackets like the traditional Squared Off and the Jalousie Windows art quilt jacket are one step more complicated, but extremely interesting jackets.
Read our Simple to Simply Amazing Quilted jackets post to see more examples of these two categories as well as a reversible jacket.
The Prayer Flags jacket is a beautiful example of a true Art Quilt Jacket.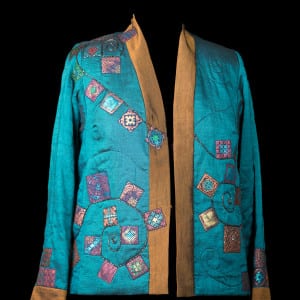 The flags were painted on cotton broadcloth then appliqued to this lightly quilted silk jacket.  Read more in the two-part post about this lovely jacket.
Couture Quilted French Jackets were our focus several years ago and you can read all about our adventures making these two lovely bouclé TRJs with quilted lining and hand finished seams.  Visit the gallery to see more photos of Rae's French Jacket and Carrie's too.
Foundation pieced jackets are perfect TRJs for those of you who want a lighter weight artful jacket.  The design is stitched and flipped onto a cotton or silk base.  It is certainly quilting, but not quite so warm.  The Stitch and Flip post and the Threads Samples post gives you lots of info about this technique.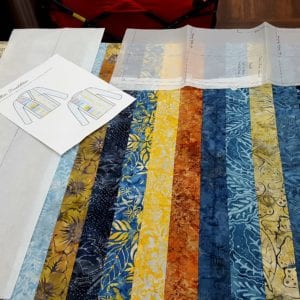 If you get addicted to quilted jackets as I have, you might have to design and make one of each type.  Perhaps you already have some stash fabric ready and waiting to become a TRJ.  Bring it along to Capital Quilts and let's get started.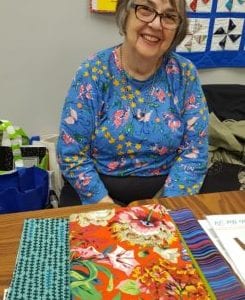 Don't live in the Washington DC environs?  You can fly to Reagan National Airport and metro out to Gaithersburg where there are hotels with shuttle bus service to transport you to the class.
Happy Sewing, RAE
Have you used our Quilting Tips booklet to create a quilted jacket or two?  We are in the process of revising and updating it and would love your feedback if you have some constructive suggestions about how to make it even better.