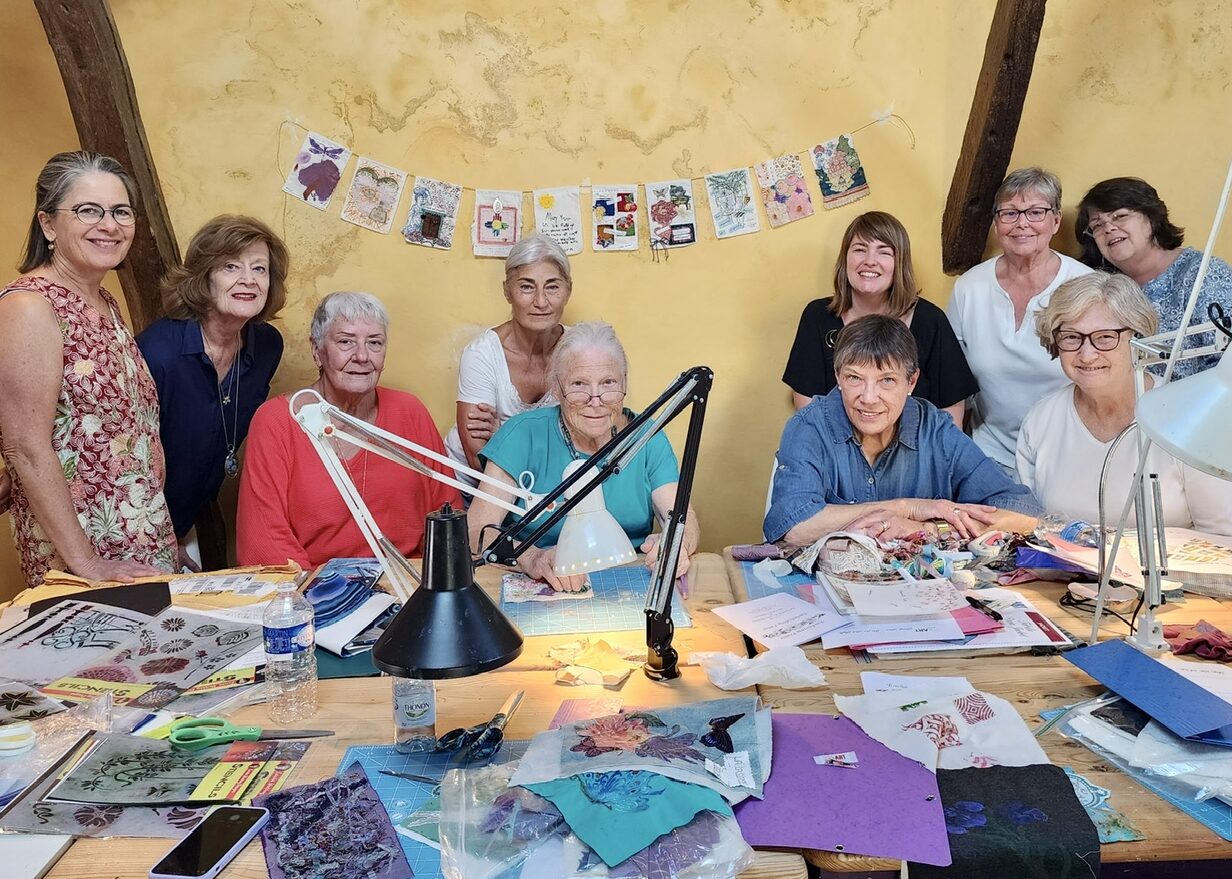 Every year on our Enchanting France – Embellishing Fabric retreat, we wrap up the week by making a group thank you gift for our dear host and chef, Nese. In years past we've presented her with a collaged wall hanging and a collaged book cover. This year we went a little crazy, creating a string of prayer flags to show our appreciation of Nese and our lovely retreat center, La Cascade.
The Challenge
Inspired by a suggestion from one of our retreat attendees, we gave each participant a 5×7″ piece of muslin and asked them to craft a prayer flag for Nese utilizing the techniques and materials from our week in the studio. It was such fun to see how enthusiastically they embraced this challenge!
Many of the compositions featured fabric collage, which inevitably starts with a search through the piles of fabric and trims available in the studio all week long.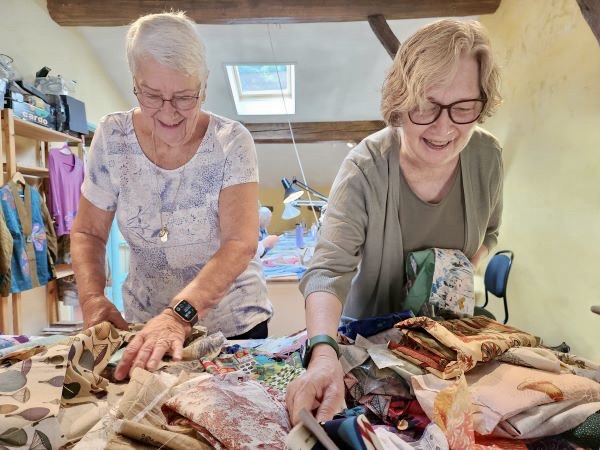 Some included fabric painting with fluid textile paints or paintstiks that we were playing with in the studio.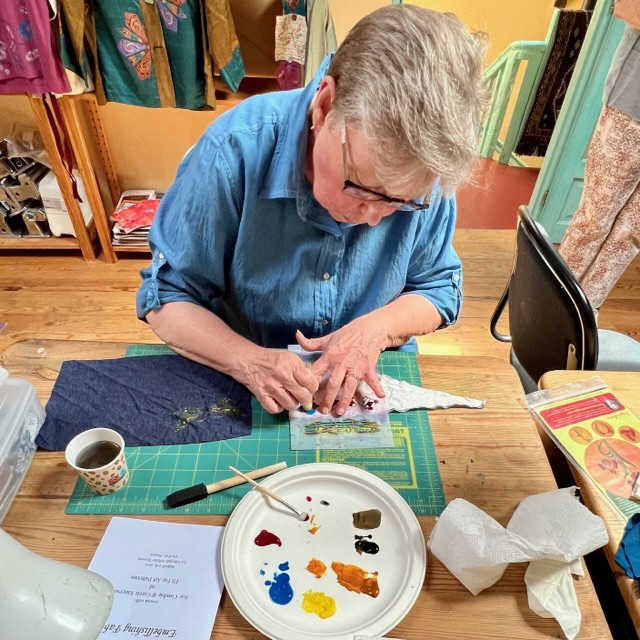 A few incorporated pieces found on our visit to Aline's treasury of antique textiles and papers (@antiquetextileshop) and other shopping trips.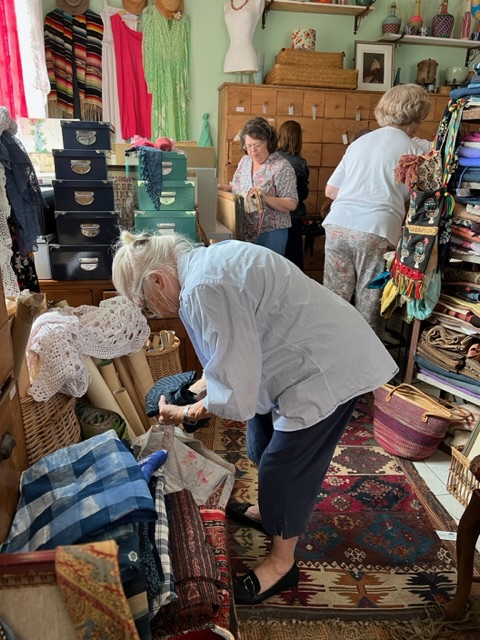 And then they got to work!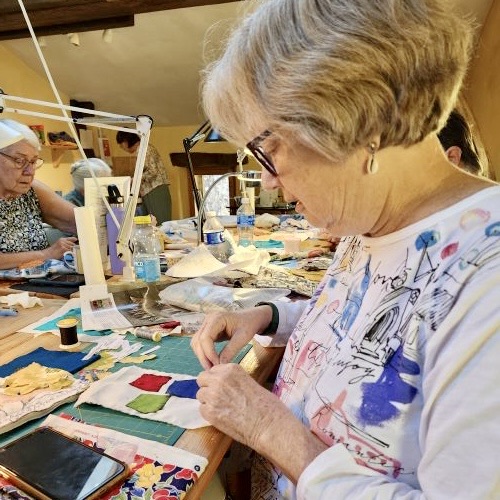 The Prayer Flags
The results were magnifique!
Are you tempted to join us in France for a week of inspiration in the studio and exploration of our little corner of southern France? Read more about the retreat in our event calendar, Enchanting France – Embellishing Fabric, and in several archived blog posts. Start making plans to travel and create with us from July 17 to 24 at La Cascade in Durfort, France (an hour east of Toulouse). Registration is open now and we are limited to 9 participants.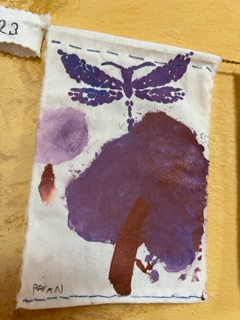 Rae's grandson, Rayan, also got into the spirit of things with his painted flag!
We'd love to travel with you! Questions? Reach out to rae@fitforartpatterns.com.
Happy creating, Carrie
PS This is a great group project to say thanks or good luck to a friend. Try it with your best sewing friends. You will love the inspired results!