Enchanting France – Embellishing Fabric
August 2, 2023
–
August 9, 2023
Spend August 2-9, 2023 with Rae Cumbie* and Carrie Emerson** of Fit for Art Patterns at La Cascade Artists Retreat in Durfort, an enchanting medieval artisan village in the Languedoc region of France to explore the countryside and a variety of fabric embellishing and surface design techniques.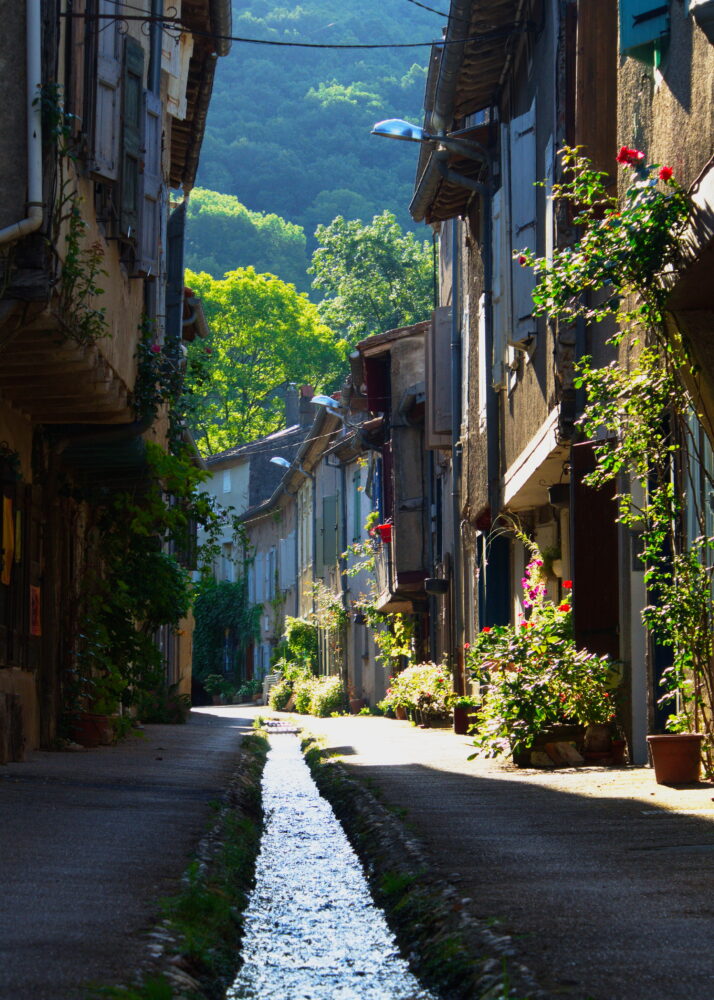 The mornings will be spent in the cozy third floor artist studio of our 17th century home. We will paint, stitch, collage and piece a variety of small fabric samples to spark our creative juices and create memories of our time at La Cascade. Stitchers of all skill levels and interests are welcome.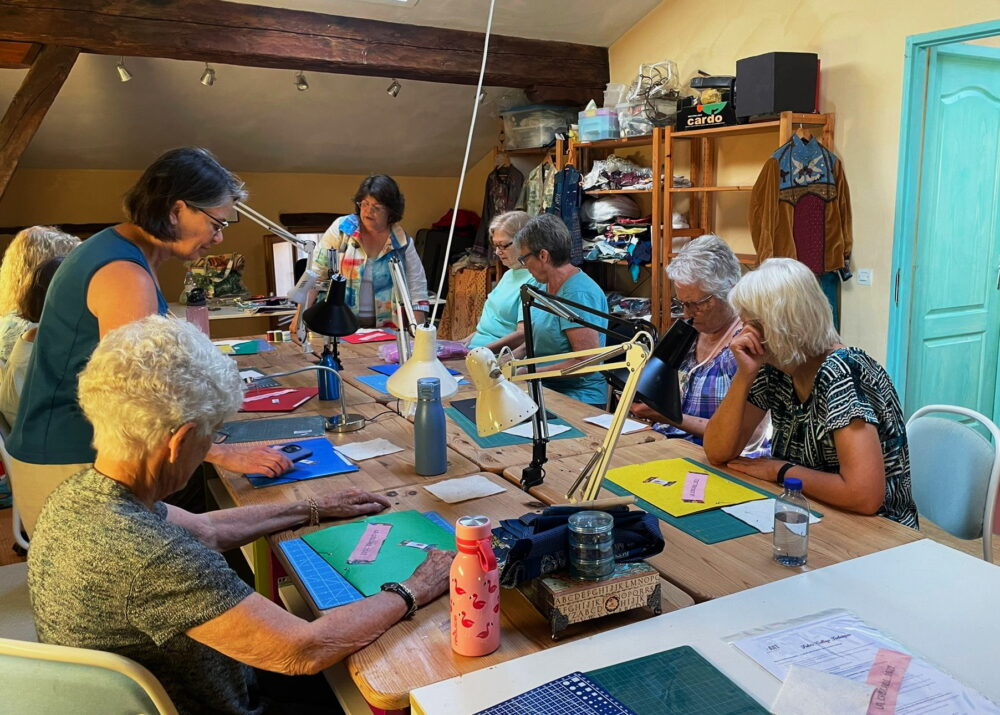 Afternoons will be spent exploring the surrounding countryside including the flower fields, regional markets, tree lined thoroughfares, small villages and cathedral towns. Our tour guide will be Anna Cumbie, Rae's bilingual daughter who lives and works in Toulouse as an English teacher.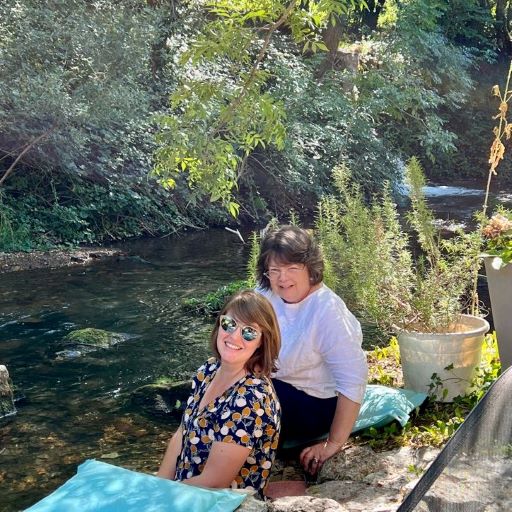 She will assist us in masterfully managing our new surroundings and will lead us to some fun haunts for an authentic French Adventure.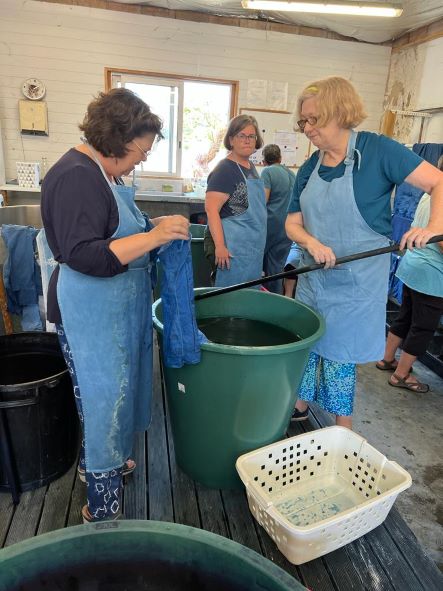 We will find inspiration in the ironwork details, copper works, blue pastel fabrics and notions, bountiful outdoor markets, museum exhibits, and fabric and trim stores in neighboring Revel.
As we move through the week's creative experiences and beautiful adventures, your work in the studio will come to life. You will be encouraged to move your samples forward with several options depending on your interest and abilities:
Combine your samples into an inspired technique book,
Create a functional tote that will include your work,
Craft the samples into a wall hanging or table runner,
Plan and craft samples to be included in an embellished garment.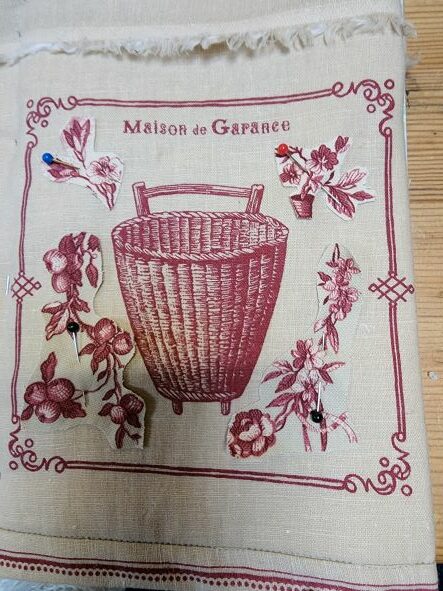 Meals will be provided by La Cascade's chef Nese using locally sourced seasonal foods and wines served on the terrace that overlooks a rushing mountain stream.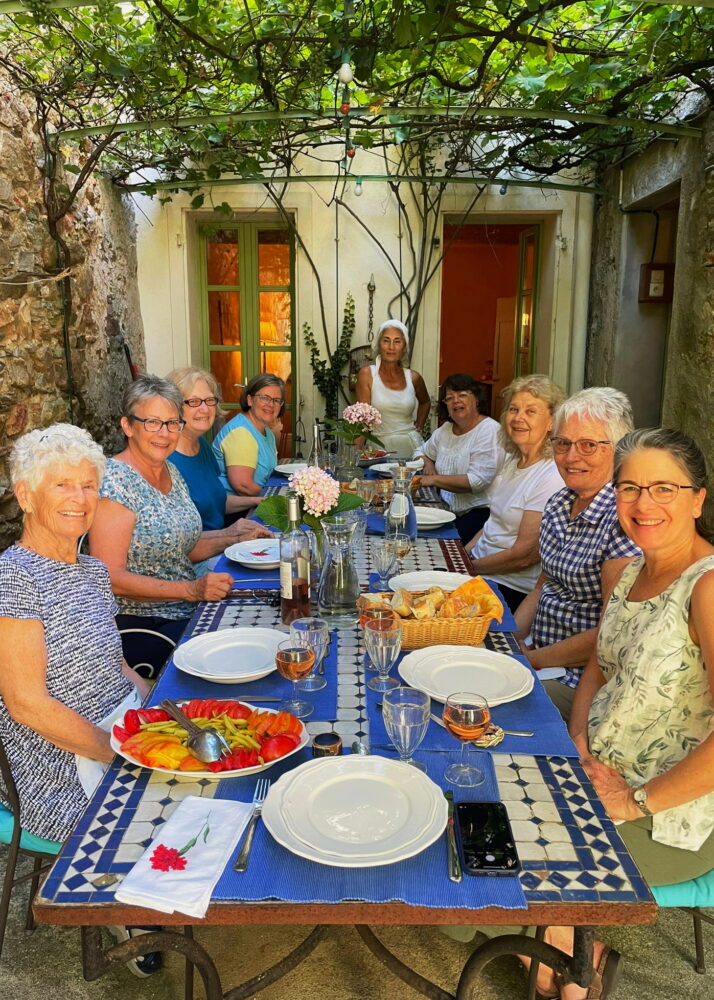 Included accommodations are double occupancy with shared baths. A limited number of single rooms are available for an additional fee of $800.  We'll travel in shared rental cars from the Toulouse airport to La Cascade and environs.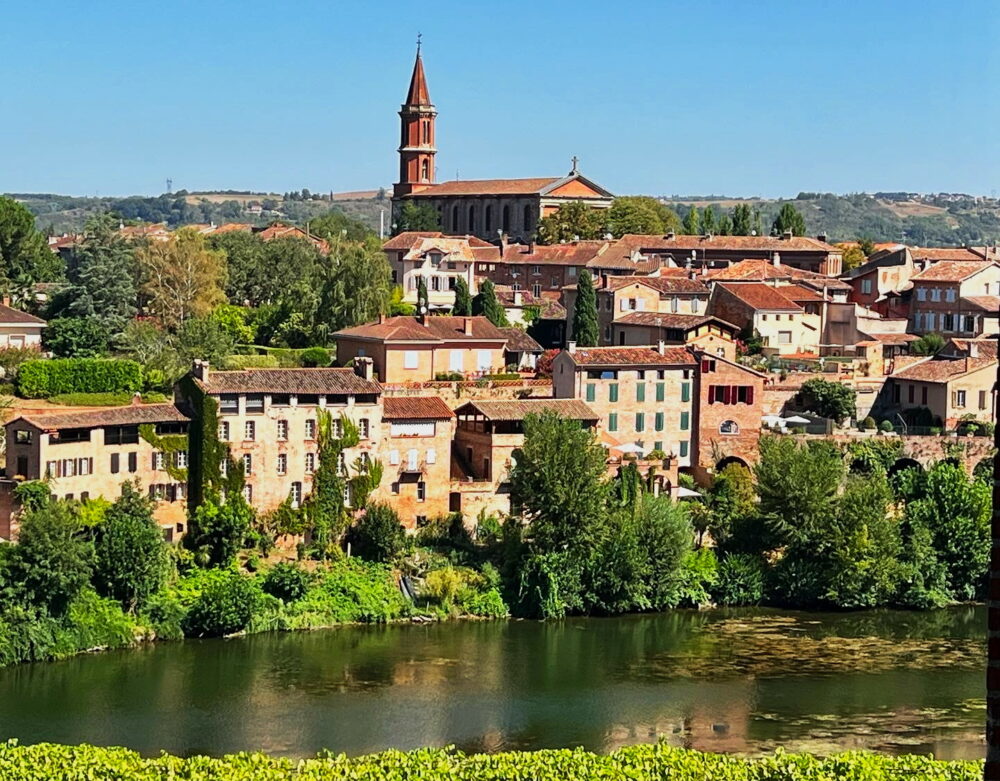 The retreat fee will include most materials, room, board, field trips and priceless experiences. Not included, your airfare to and from Toulouse, travel insurance (required), an occasional restaurant meal, personal purchase or museum entrance. Class size will be limited to 9. The retreat fee for 2023 will be posted later in the year. We welcome you to contact rae@fitforartpatterns.com with questions.
Event Organizers and Details
.
*Rae Cumbie is an award-winning wearable artist, sewing author, instructor and co-owner of Fit for Art Patterns. Read an extensive bio and see a listing of her published works at http://www.raecumbie.com/.
**Carrie Emerson is the managing director and co-owner of Fit for Art Patterns. Read her bio at fitforartpatterns.com.
*** Event Cancellation Policy: Retreat deposits are non-refundable if the registrant cancels. If the registrant cancels after April 15, the $1,000-2,000 balance that has been paid will be refunded only if Fit for Art is able to fill the vacancy. If the event is cancelled due to circumstances beyond the control of Fit for Art Patterns, such as the host facility being closed or France closing its borders, we will offer the attendee the option to credit the full amount paid toward a future Fit For Art event or to receive a refund of the amount less a 10% service fee.