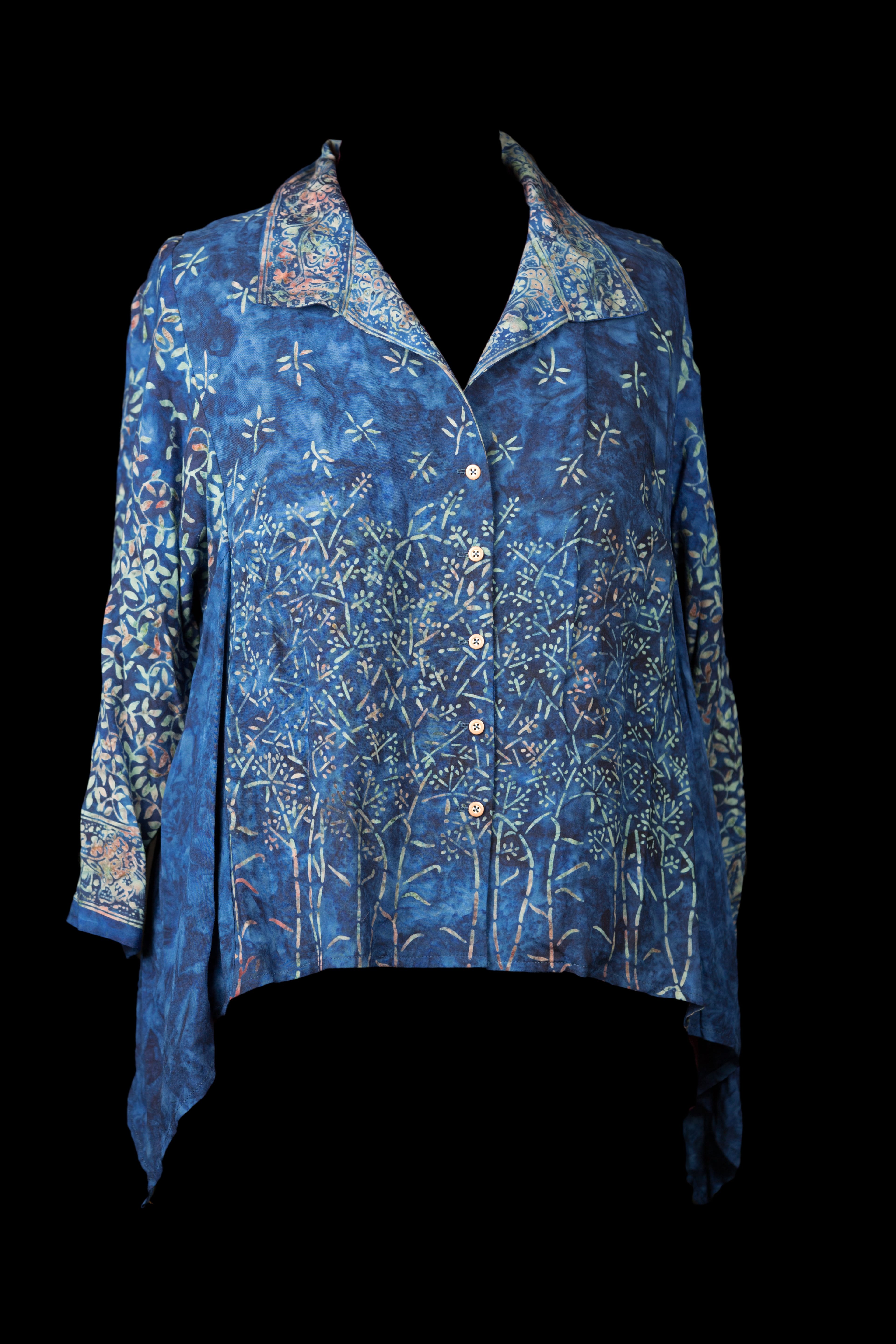 Sewing shirts has become one of my favorite things.  I got addicted last spring using my Tabula Rasa Jacket pattern modified with the Shirt Variations.  The shirts are pretty easy to sew and very easy to wear.  As the weather in Baltimore gets warmer, I just throw one on with my Eureka! Pants that Fit and I am ready for the day.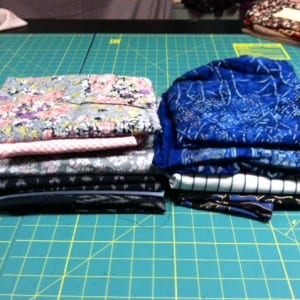 In early February I snapped this photo of all my pre-washed fabrics ready to be sewn into shirts.  There was plenty of interfacing appropriate for shirts and I even found buttons in the button boxes to complement several of the fabric groups.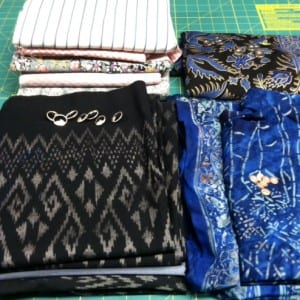 But guess what?  Only one of the shirts has actually gotten made, and I stitched it up right after I took the photo in February.
Here is my completed shirt,  a Tabula Rasa Jacket that is modified with a spread collar from Shirt Variations and a swing side from the Swing Variations pattern.  It is comfortable and fun to wear, but each time I put it on I think about all those other shirts I could be enjoying too.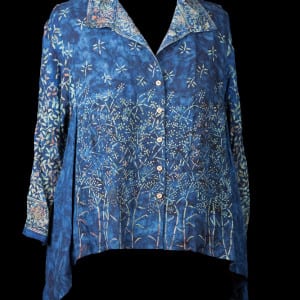 The truth is that I will get around to stitching up the other shirts this summer or next fall when I have a few free hours and my work/ life is not so out of whack!  Why do I fret over the garments I have not gotten made instead of celebrating the ones I have finished?    So, let's celebrate a few of the Tabula Rasa Shirts that have kept me cheerfully dressed this spring.
Both these great shirt/jackets feature the stand collar and I wear them with a tank or tee underneath. The brightly colored Echino Shirt felt festive on a recent trip to New York City.  It is a garment that breaks all the rules.  The large orange/red flowers are placed very conspicuously on the front because I did not have enough fabric to nuance the print.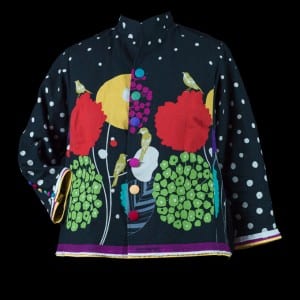 The buttons are unevenly spaced and open on the wrong side to preserve the birds in the center front.  But it is still tons of fun.  Click here to see me sporting this great jacket in our August post about the ASG Conference.
The little ivory and red toile is made from 10 year old stash fabric, originally bought for a vest. It was my Easter jacket this year, paired with navy Eureka! Trousers, a red tank and red shoes.  With its cotton batiste lining, it was perfect for the chilly spring morning.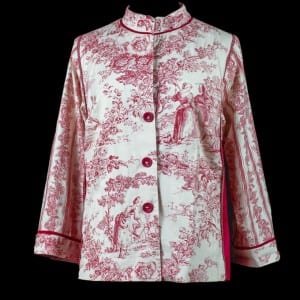 I am sure your stash is full of fabrics you hope to stitch up and add to your wardrobe. Tell us about your anticipated new projects, a fun project that distracted you, or one that you completed that has kept you dressed with a smile this spring.
If you are in the Long Island area, consider joining me and the Nassau/Queens ASG group for a trunk show and 2 day jacket class focused on the Tabula Rasa Jacket.
Below my signature you can see some photos of a fun project that has diverted my attention the last couple of weeks, a little cocktail hat I created for my friend Mimi.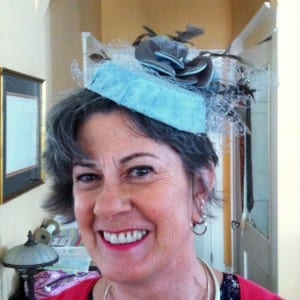 Happy Sewing!  RAE
PS:  I work really hard to place these photos so they fit with the text, but in the e-mail version they often get twisted into new places!  Visit www.fitforartpatterns.com to read it in all its glory!