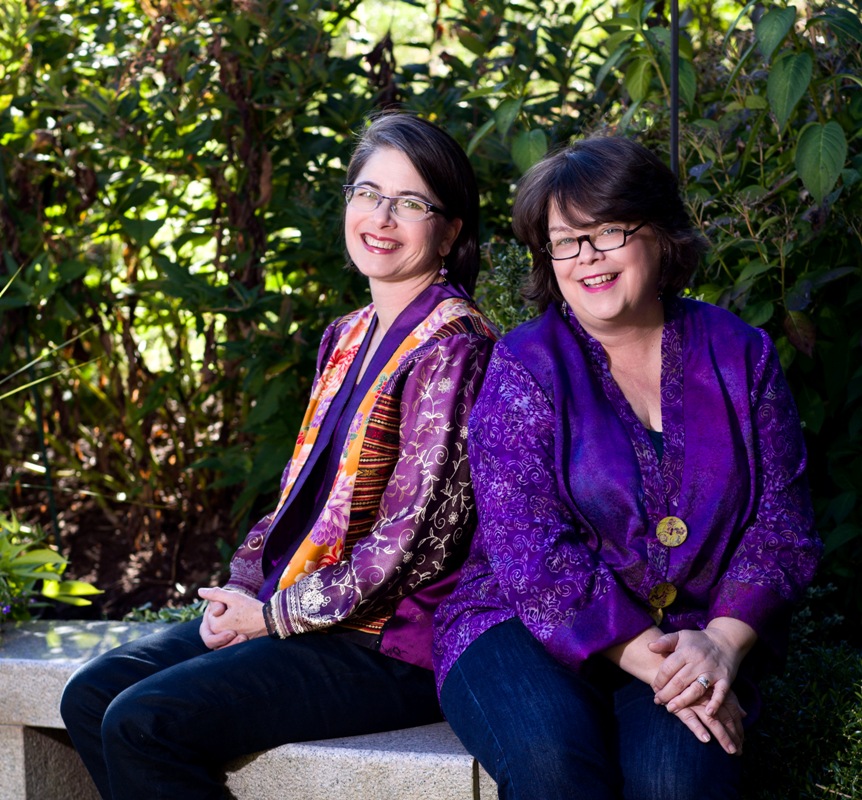 Sew! Let's Get Dressed is celebrating its 1st birthday this week.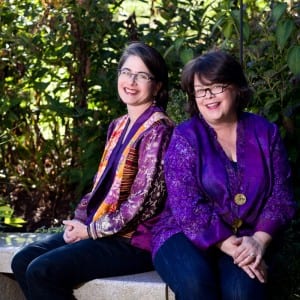 Carrie and I are delighted to have those first 52 posts behind us and are looking forward to many more weeks of sharing our sewing adventures with you.  To be honest, we were not sure what we were doing at first.  We thank you for putting up with our incorrect links and sideways photos.  We think we have found our rhythm and hope you will continue to enjoy reading our posts and encourage your sewing friends to join the fun each week.
You might be interested in knowing that we have an index that organizes our previous posts for easy access.  When you open up any post at www.fitforartpatterns.com a list of topics appears in the right hand column.  Click on the topic you are interested in and you will be linked to all the posts in that category.  Refer to back dated posts when you are beginning to work with a new pattern or variation.  Let us know if there are more categories we should add.
We know that Fit for Art offers a new paradigm to the pattern industry.  Our basic garment patterns and variations give you lots of options for sewing your well-fitting basics in new and creative ways.  It is our hope that the illustrated direction booklets, the helpful hints and blog posts provide you with all the information and confidence you need to stitch up a variety of new garments to complement your wardrobe.  But, if you find you'd like more assistance, don't hesitate to click on the contact us button to ask.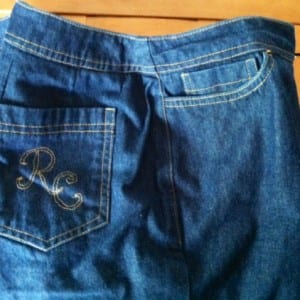 Our birthday present to you is a sneak peak at some of the new projects we hope to have heading your way soon.   Sporty Details for the Eureka! Pants that Fit are almost ready to be sent to the pattern testers.  I have been wearing Sporty Detail Eurekas for over a year and I do love them.  Carrie and Edye made their first sporty Eurekas last winter with great success, and a few more pairs since then.
We are also working on our first variation for the Tabula Rasa Knit pattern. It will offer a wide, drapey front or a boat neckline option to change the front of your Tee or Tunic.  We might even throw in an extra collar option too.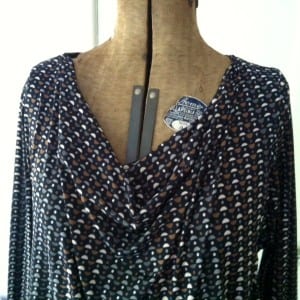 As for the next Tabula Rasa Jacket variation, we have several on the drawing board.  Perhaps you can help us choose which one we should produce next:
a light weight outerwear option with a front zipper, collar and optional hood,

Zip front raincoat with hood!

an asymmetrical closing with hemline variations

Fanciful hemline and side closure.

the French Style jacket .

French Style Jacket
Help us decide by commenting here on which style interests you the most.
Last but not least, honor us on our blog-o-sphere birthday by posting a review on one of our product pages.  This is one feature of our new web site we have not taken advantage of, and it requires your help.  Click on one of these links to review the Tabula Rasa Jacket, Tabula Rasa Knit Tee and Tunic, or Eureka! Pants that Fit.  Thank you!  Your review will make our birthday celebration doubly festive.
Happy Sewing,
RAE
PS – We also have a lovely new product catalogue we would love for you to share with your favorite fabric store if you think they might be interested in carrying Fit for Art Patterns.  Contact us with your address or the store's address (and a name if possible) so we can send one your way.