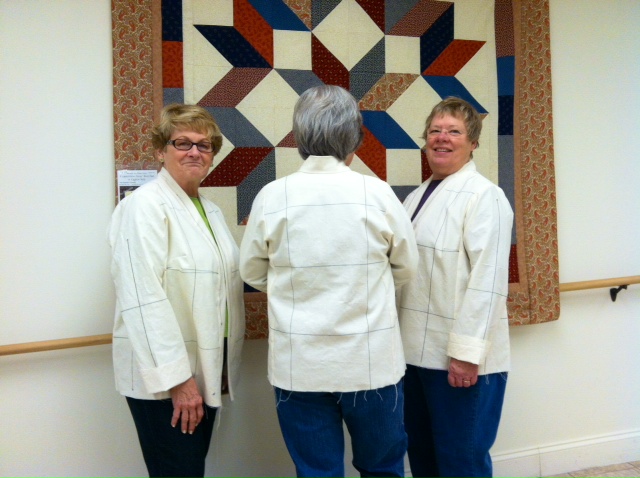 Sewing basic jackets might seem boring after last week's colorful pieced and quilted vest, but it is a good way to get started with a new pattern and to test the fit of your Tabula Rasa Jacket pattern.
We met lots of new friends in March at the Original Sewing and Quilt Expo's in Lakeland, Atlanta, and Cleveland.  It has been a delight to hear from a few of you who have begun a Tabula Rasa Jacket (TRJ) journey.  As you are getting started, be mindful of the additional resources available through our Helpful Hints/Jacket Help tab at www.fitforartpatterns.com.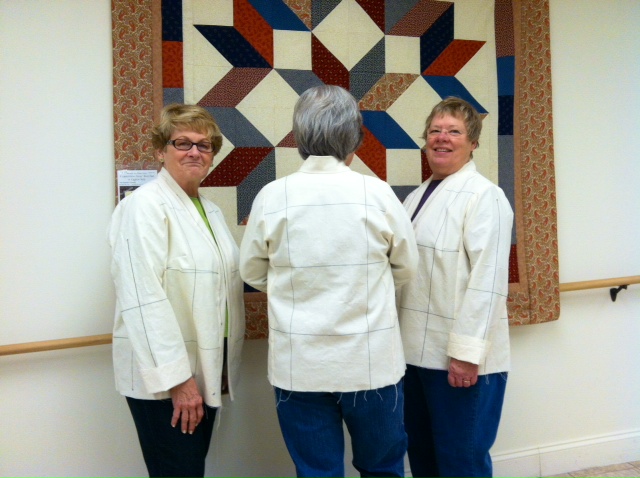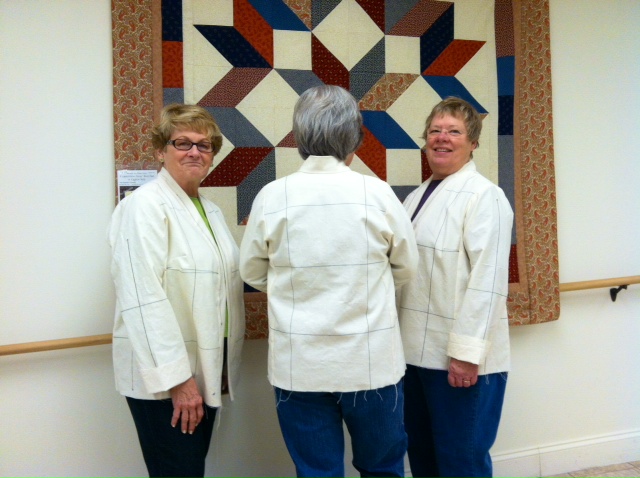 To begin with, use the Common Fitting Adjustments for the Tabula Rasa Jacket to guide you as you evaluate your mock-up and make your pattern adjustments.  Because the jacket is styled with a square armhole, these adjustments can differ from pattern adjustments you are accustomed to for a more tailored set in sleeve jacket. Please do take advantage of our illustrated directions to help you achieve a fine personal fit with your TRJ mock-up.
If you find your body changing over time, or an element of your jacket's fit is not quite comfortable, you can return to the mock-up again (and again). Use it to assess whether additional changes need to be made to the pattern and tweak your pattern accordingly before making your next jacket.  Nuancing the fit of a comfortable jacket can be a process.  Do one change at a time to assure success.
The Helpful Hints tab also offers links to information about sewing darts, choosing interfacings, seam finishes and hand hemming.  There are links to additional resources and to downloads for making floral embellishments for your jackets.

Be inspired by the jackets other friends in the Fit for Art Community have made.  We post photos sent to Fit for Art by our friends and customers on Facebook as an encouragement to those of you who have the pattern but haven't started sewing or designing your own jackets.  We love this basic blue jacket made by Martha in Atlanta.  Once she completed the jacket and was happy with the fit, she did the lovely topstitching by hand with a small needle and white embroidery floss.  She says she is already planning another jacket using an art panel in her stash. Read more about the beginning of her TRJ journey  by clicking here to read her own blog.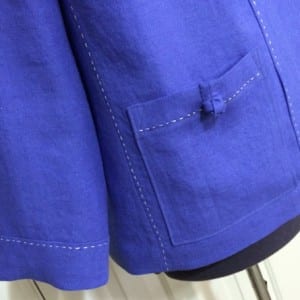 I could suggest that she use the helpful hints link to "Endless Possibilities", a flat drawing of the Tabula Rasa Jacket, to begin sketching her new jacket. You can print out as many copies as you'd like and begin sketching your design ideas.  If you plan to use more than one fabric, refer to "Mixing Fabrics" to find out quickly about how much fabric you need for each jacket section.
If you are a visual learner, follow the links to videos on "Four Seasons of Jackets" and "Seam Finishes" for inspiration to start designing and sewing a wardrobe of Tabula Rasa jackets.  Don't miss the Photo Gallery to see samples we have sewn for our own wardrobes.
Where ever you are in your Tabula Rasa Jacket journey, we hope you will take full advantage of the resources found under our Helpful Hints tab, in the archive of blog posts, and in the photo gallery.  They are there to encourage and inspire your sewing adventures.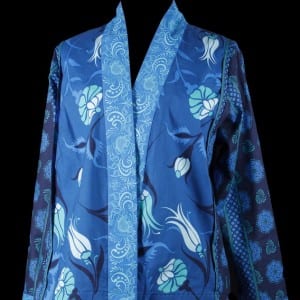 If you live in the Greater DC or Baltimore area, join us for a Fit for Art Trunk Show this Saturday, April 18, sponsored by the North Anne Arundel County Stylish Steamers, an American Sewing Guild Neighborhood Group.  It will begin at 9:30 a.m. at the Severna Park Library, located at 45 West McKinsey Rd, Severna Park, MD.  It is a chance for you to see many of the items in the gallery up close.  Plus, we will be offering jacket sizings with a pattern purchase.
We would love to hear and see where you are in your TRJ journey, so please share it with everyone!
Happy Sewing, RAE