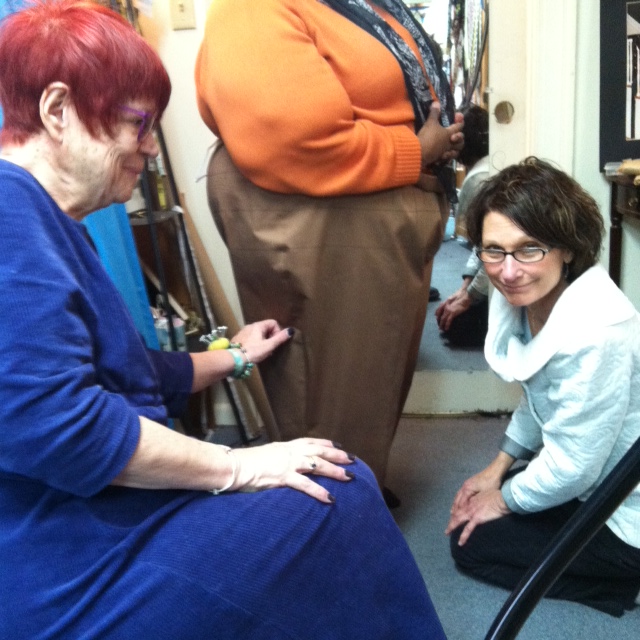 From the very first moment we began dreaming about a pants pattern, we wanted one that would fit each and every body. You see, we do not have small or simple dreams. How lucky for us that fit expert Sarah Veblen shared our dream, to design a pattern that can be tweaked to work on most women's bodies. Short or tall, flat or round derrière, hourglass, rectangle or inverted triangle, we collaborated to create a tool that can guide you toward a great fitting pants pattern.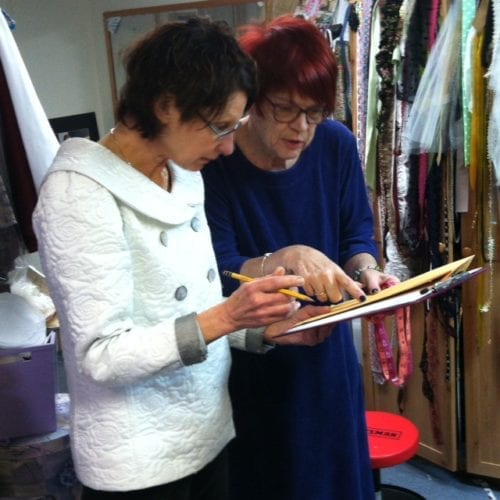 As we have traveled around the country meeting stitchers just like you, we realized that we needed some larger sizes in the Eureka! Pants that Fit pattern. But our past experiences told us that we could not just grade the existing pattern formulaically to serve our 4-6 X friends.
Fortunately we are very observant and Sarah Veblen had taken copious notes on the custom 4-6X size Eureka pants patterns we had created on an individual basis for women who trusted us to help them with a good fit.
Today we begin testing our brand new 4-6X pattern on real women.  The draft patterns have been custom graded based on our observations of our eager plus size models.  The beautiful café-au-lait  pants mock-ups are ready for action.
The new patterns will not be ready to print until we have thoroughly tested their fit.  As with all our patterns, we will test them on all the willing women we can find to confirm our drafting hunches. We will be open to making changes as we use our new tool to offer 4-6X size women their own customized fit.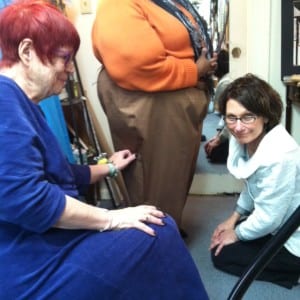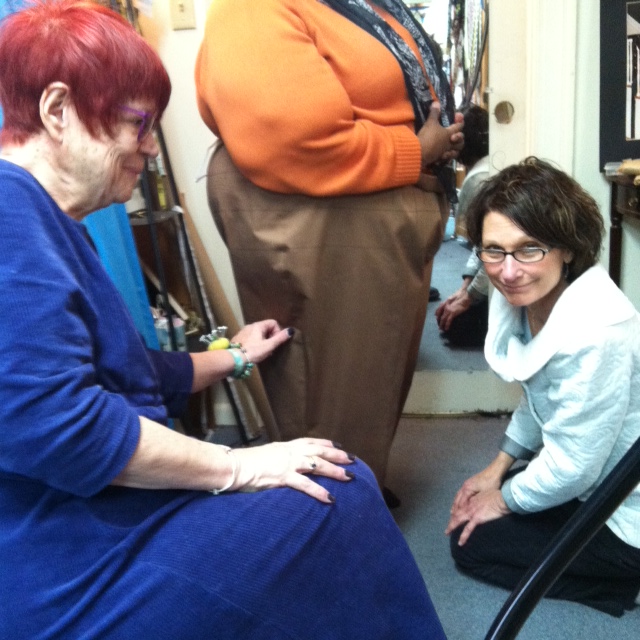 If you live near an Expo we are attending this spring and need a great fitting pair of pants from XXS to 6X, come by our booth and schedule your personal fitting. You can go home ready to create your customized Eureka! Pants pattern and a wardrobe of comfortable pants for any occasion.
Would you like to test one of the new 4- 6X patterns yourself or on a friend or client? Contact me at Rae@fitforartpatterns.com for more information. Have you had a Eureka! Pants that Fit moment? Share it here with your sewing friends or send us a photo for our Facebook page.  Are you interested in becoming a Eureka! Pants Professional? Our next session is scheduled for August 10-14, 2015.  Why not plan on joining us.
Happy sewing, Rae