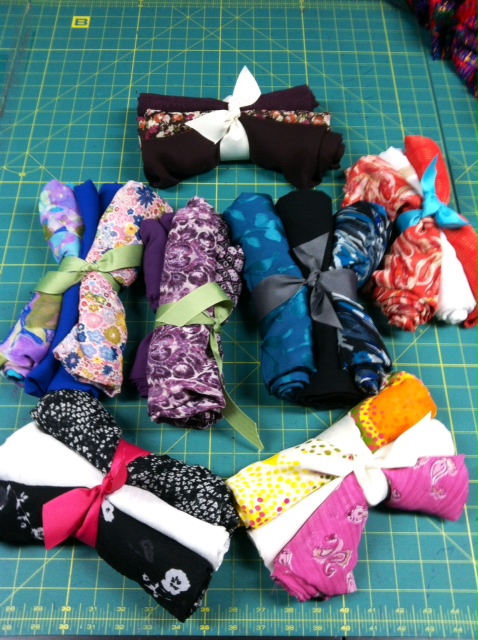 Carrie and I took a little French jacket break for an overnight to New York City. In an effort to pack lightly, we did not even bring our French jackets for evening handwork. It was a refreshing break.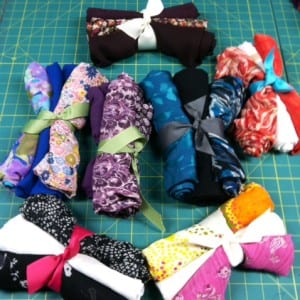 Our most vital mission was to visit some favorite wholesale suppliers. We were searching for knit and sheer fabrics to combine into bundles for the spring Expos.  We do love picking out fabrics that coordinate and delight the eye!  If you are anywhere near Lakeland, FL, Atlanta GA, or Cleveland OH, we hope you will visit the Original Sewing and Quilt Expo to see our new fabric finds.
The sheer bundles consist of three coordinating sheer or drapey fabrics. They are perfect for making our Tabula Rasa Jacket with the Swing Variations. I confess that I used one to make myself a new spring swing jacket. I just need to add some beaded accents as a finishing touch!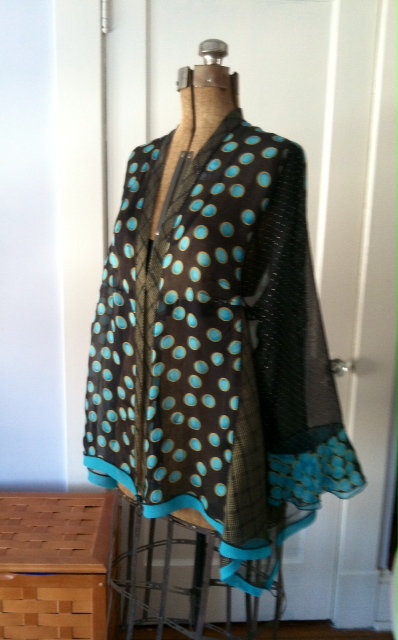 The knit bundles provide just the right amount of three coordinating knits for the Tabula Rasa Tee or Tunic. There are still a few left from the fall, but just wait until you see the new spring knits! They are really wonderful.
Our shopping adventures were so efficient that we had time on the second day for museum visits. Erin, our graphic designer, had enthusiastically recommended the Matisse Cut Out exhibit at the MOMA.  This expansive exhibit, was worth a look. Late in his life Matisse began cutting shapes from painted paper and arranging them onto white backgrounds to form large wall hangings. He used both the positive and negative spaces from the colorful cutouts. Some were configured randomly, some symmetrically. A few of the exhibited works were studies for stained-glass windows or mosaics. It was both fun and inspiring. We also had a light lunch at The Modern, MOMA's delicious restaurant. As you see, even the food was artful.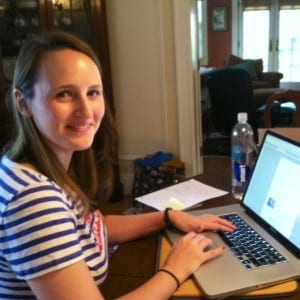 On the way to meet our bus, we caught the "Faking It: Originals, Copies and Counterfeits" exhibit at FIT (the Fashion Institute of Technology).  It was quite timely.  The exhibit features several Chanel jacket suits and, of course, the official and unofficial knockoffs.
It is always great fun to visit New York City to touch all the wonderful fabric, see lots of fabulous art, and eat delicious food. But after a few days, it's also wonderful to sink into a seat on the bus or train and return home. What are your favorite New York City memories or your favorite places in the Big Apple to shop?  We would love to add your favorites to our list.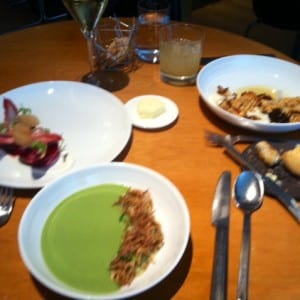 Happy Sewing, RAE