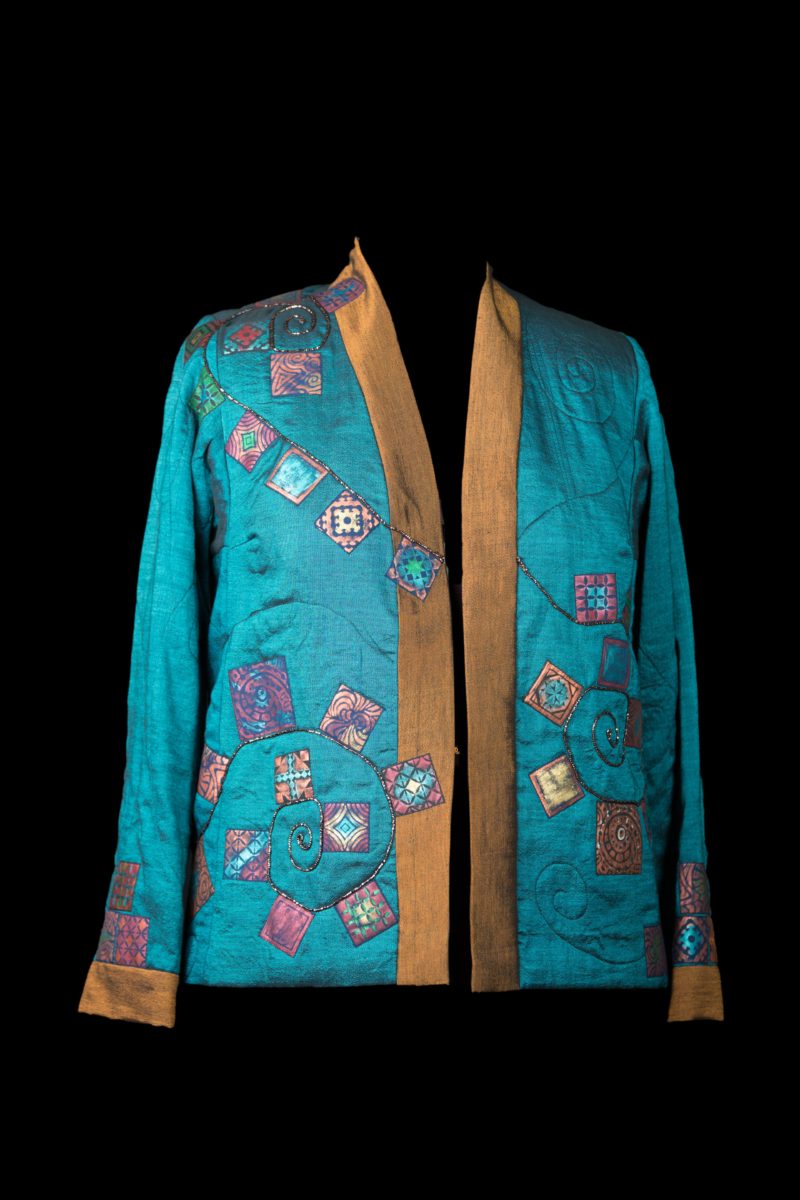 This elegant jacket brings together many elements through Rae's artistic vision! The teal and bronze silk dupioni were left over from a project she did for our fellow artist-vendor Laura Murray. Rae also used an embellishment technique she learned from Laura. The design concept for the jacket was based on the traditional quilting "tumbling blocks" design.
Rae painted the blocks onto solid cotton with Artist's Paintsticks and stamps, both available from Laura Murry's website, then cut out and appliqued them onto sections of the jacket. As with many of Rae's wearable art projects, she put a lot time into planning and laying out this jacket so the "flags" could all be connected and even overlap elements of the jacket, as you can see so prominently on the front band and as it crosses from front to back at the shoulder and sides.
The many blocks, or prayer flags, are connected by a swirling piece of glittery bronze cord. Rae extended the swirling theme into topstitching on the jacket. Finally, she tied it all together with blocks placed on the sleeves just above the cuff. What a beautiful piece! Read about Rae's creative process with this jacket in two Sew! Let's Get Dressed blog posts from September 2014: Inspiring Play on Labor Day and Designing Artful Jackets.