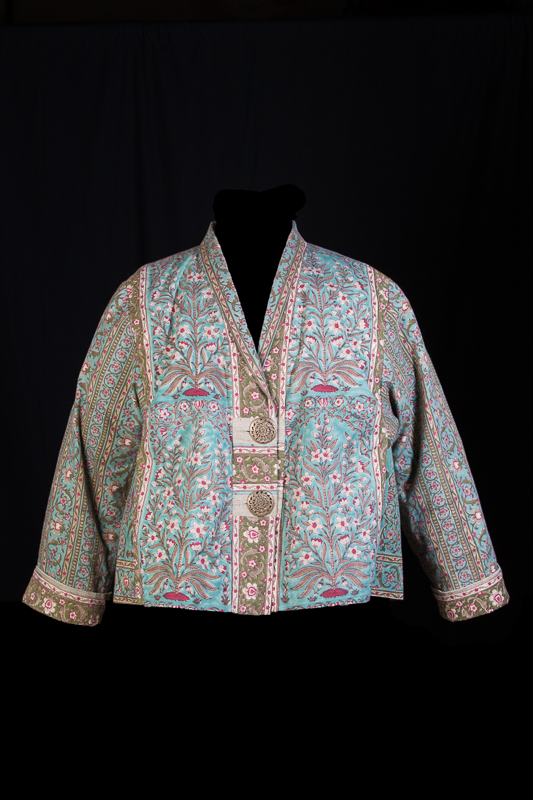 Rae made this jacket from three coordinating cottons that she purchased in France. They are truly lovely designs handprinted from woodcut blocks. There is a lot happening on this cute cropped jacket which is a perfect weight for "shoulder seasons."
The primary fabric, used for the back and front, features an elaborate tree of life design. A smaller floral print is used for the side panels. The other secondary fabric has a much smaller graphic print in strong horizontal rows and is featured on the sleeves. She used a border from the tree of life print for the cuffs and band. The cuffs are a simple turned back cuff from Sleeve & Cuff Variations for the TRJ. The band is the Shawl collar style described in Band Variations & Pockets, into which she also placed inseam buttonholes. The inseam buttonholes support the large vintage brass buttons and include some additional fabric tricks.
A few smaller details include the addition of tiny pleats at the back of the neck to allow for the print to be used in its complete repeat. Finally, she piped the side seams and both sides of the band with a cross woven linen.