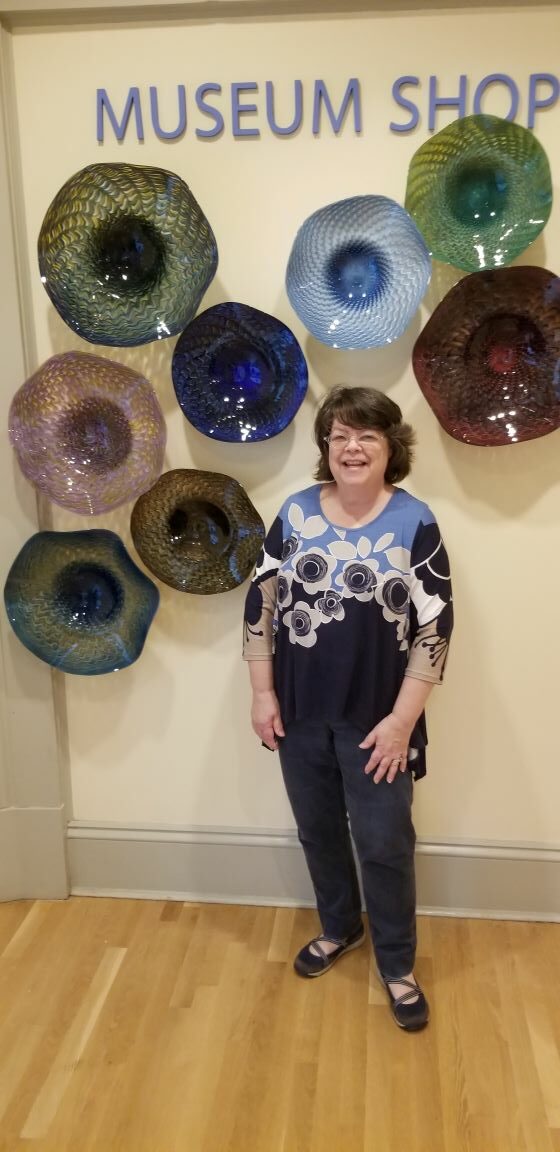 Over the last year I have added a few new knits to my collection.  Two in particular were direct copy cats of tops I had made before, loved and wore out.  One, a tee using a multitude of black and white scrap fabrics and the second, my favorite U neck tunic from the Tabula Rasa Knit Tee and Tunic pattern.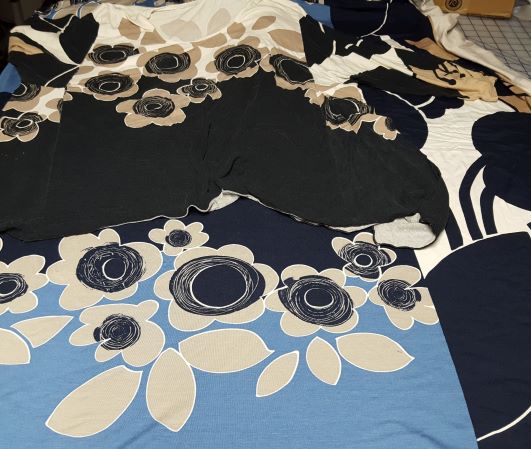 Let's look at the tunic first. This copy cat top was a stroke of luck. At least 10 years ago I found a black, beige and white knit print at Mood fabrics in NYC. It was quite unusual, clearly printed for a style of top that is long since out of production. You can see it at it's finest in the photo gallery. I spent a good bit of time with my knit pattern and the fabric, trying to make the best use out of the fabric before cutting and sewing. At first I wore it to parties and out to dinner, then it lost some of its sheen and became an everyday top. Finally, it had so many little holes and such a dingy color, it was only fit to be worn to sessions with my personal trainer. It was about that time that I visited Mood for the first time since the pandemic had relaxed and guess what was on the shelf? The same printed fabric, but in navy, beige, blue and white.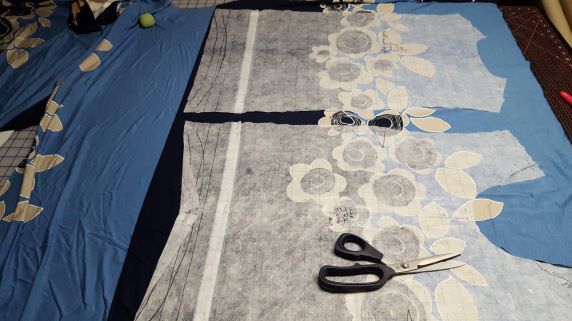 Such delight! I did not even have to make a plan since there was already a successful top crafted from this unusual print. It was not until late 2022 that I actually found the time to make it work, but now it has become one of my favorite go to tops in spring and fall.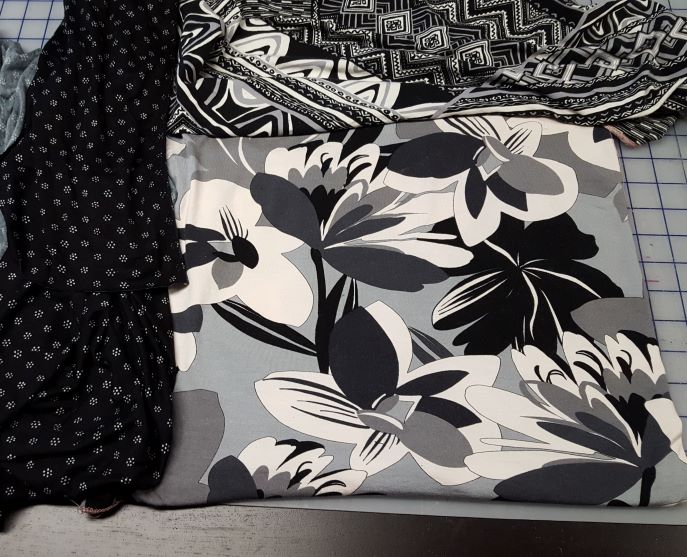 Now, on to the tee.  This copy cat top was created from a collection of black, white and gray knits that remained from previous projects or bundles we had cut in the past.  The main fabrics were great but pretty busy and most were small pieces.  These sorts of fabric collections often benefit from exposed  rolled edge seams.  Years before, I had made such a tee with a similar group of small scraps.  I found it at the bottom of the drawer and began to arrange the fabric sections to match the tired top.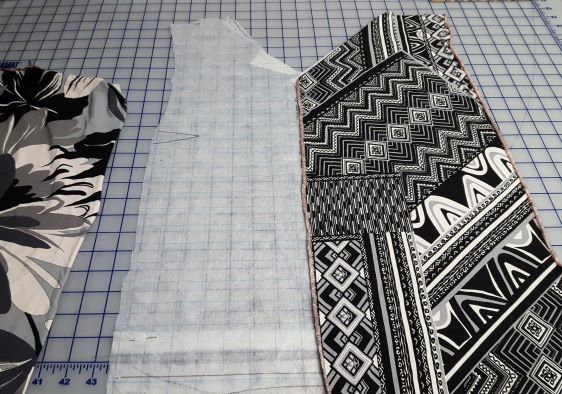 In this instance though, I thought maybe the design could be improved upon. The original top always seemed too busy to me. It received many compliments, but I was not convinced it was perfect.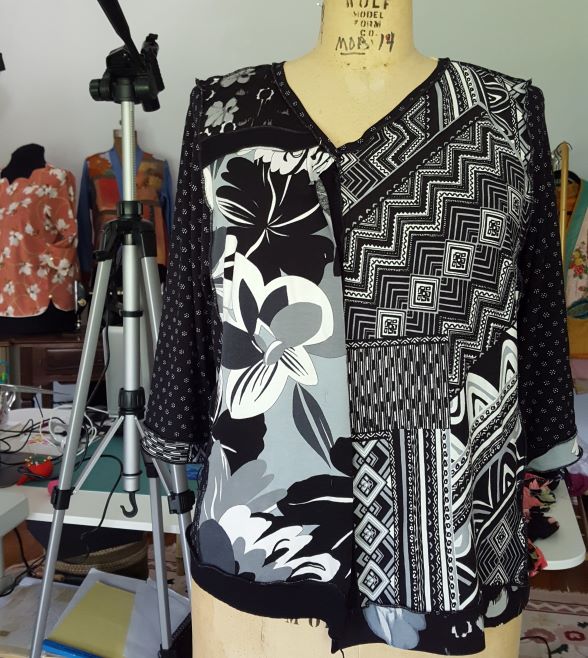 Readers to this column know I am somewhat enamored with the sashing technique where solid fabric is inserted in strips between two busy prints. Maybe this was the answer. So, again, I used the old top as my pattern, but added black sashes between the sections to add some definition. This also allowed me to change the neckline to an altered V neck to follow the piecing. The rolling bubbles tee below is the original that I improved upon.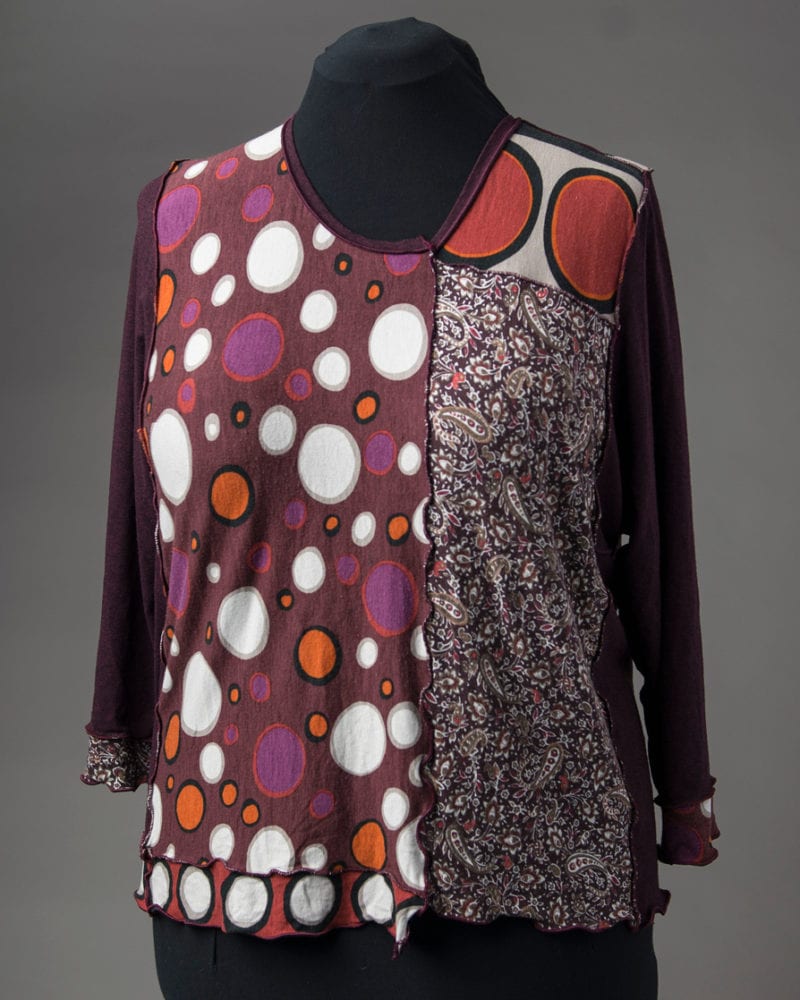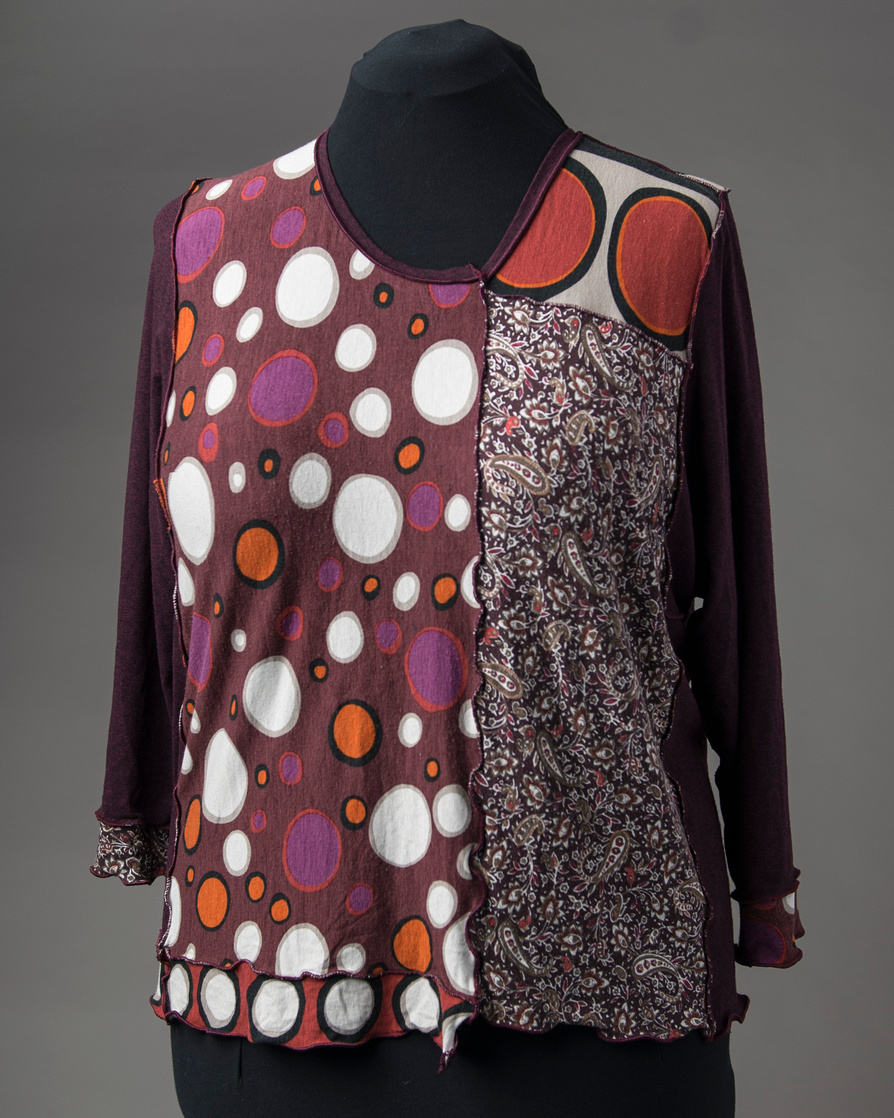 I pulled my black and white copy cat top out to wear on the plane last week when flying to Detroit to lead some classes for their ASG annual meeting.  It was fun and easy to wear and went perfectly with my black pants and red accessories.
It is fun to know that something you made has been worn to threads; such a compliment to your design and sewing skills! But don't just move on. Make a new version so it too can be loved to pieces. We do this all the time with our beloved pants patterns. How many pairs of black stretch Eureka! Pants have I made in the dozen years the pattern has been around? It is fun to play the repetition game with some of your favorite jackets, knit tops, and now Carpe Diem tops and dresses, too. If you don't want a copy for yourself, use the design for another person as you saw last week with MC's top that was a copy of my scalloped knit top, just smaller to fit her frame.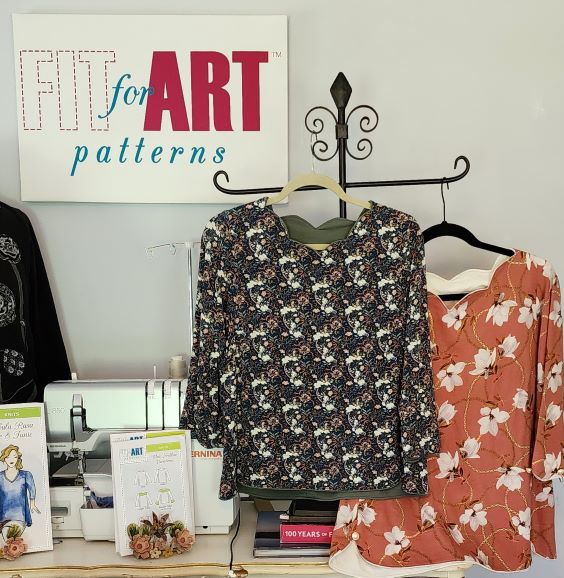 Think about this as you plan your fall sewing projects and need design inspiration.
Another way to find inspiration: take a class. Join me and my friend Nick Coman in Ridgeway, Colorado October 27-29 for 3 days of fun. We will be ice dying and then sewing Tabula Rasa Knit tops in Nick's fabulous studio in the mountains of Colorado. What fun, surrounded by the beautiful scenery of the Telluride area. If you need an east coast adventure, plan to sew on retreat with Carrie and Rae in the Baltimore area November 10-12 at the Maritime Institute near Baltimore Washington International airport. Two perfect fall get aways for our favorite sewing friends.
Happy Sewing, RAE