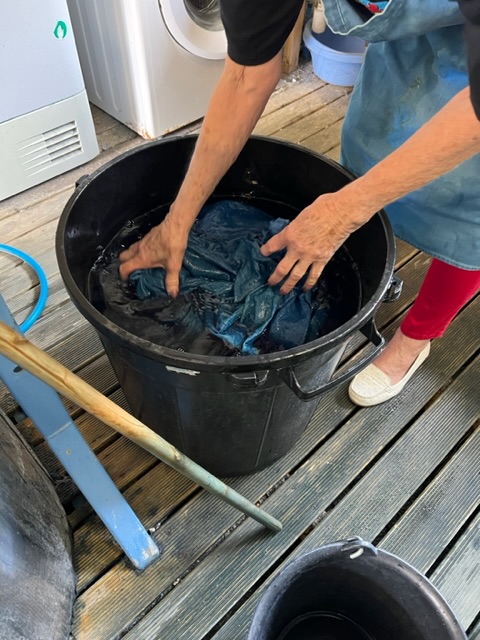 What a heavenly week in France we had with our Enchanting France – Embellishing Fabric group this year at La Cascade. Here is a little photo wrap us to inspire you to join us in 2024.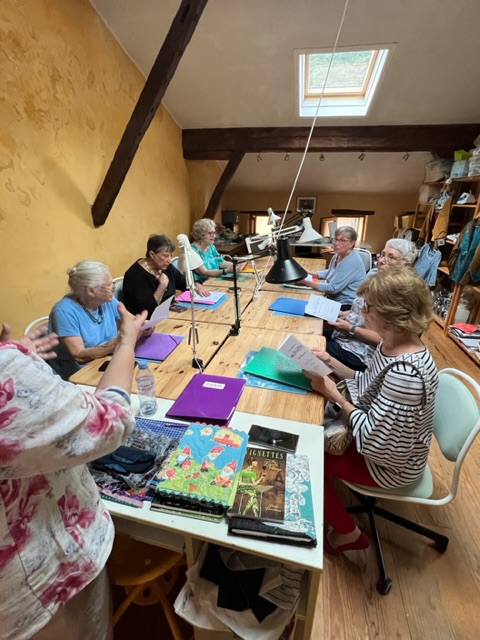 We began and finished the week in the inspiring third floor studio at La Cascade. It overlooks the water and provides a cozy space for creative stitching and painting fun.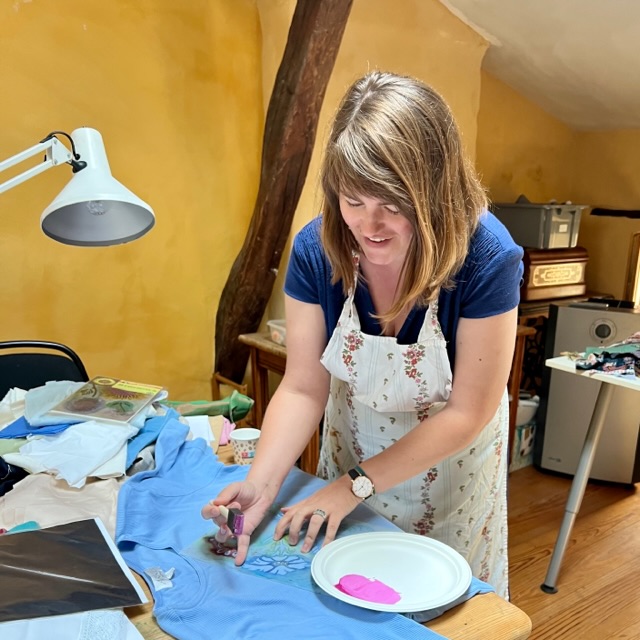 There were visits to the Don Robert Museum, the Cathedral in Albi, the Canal de Midi and the market square in Revel. A couple of book talks too. A very rich week of learning about this interesting region of Southwest France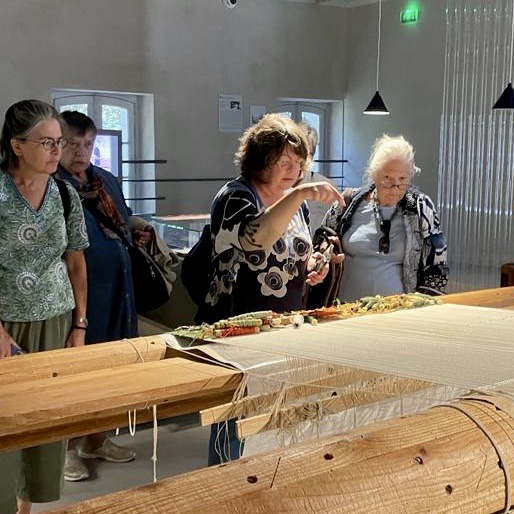 We shopped for fabric at Satalin in Revel and Aline's Antique Fabric Collection.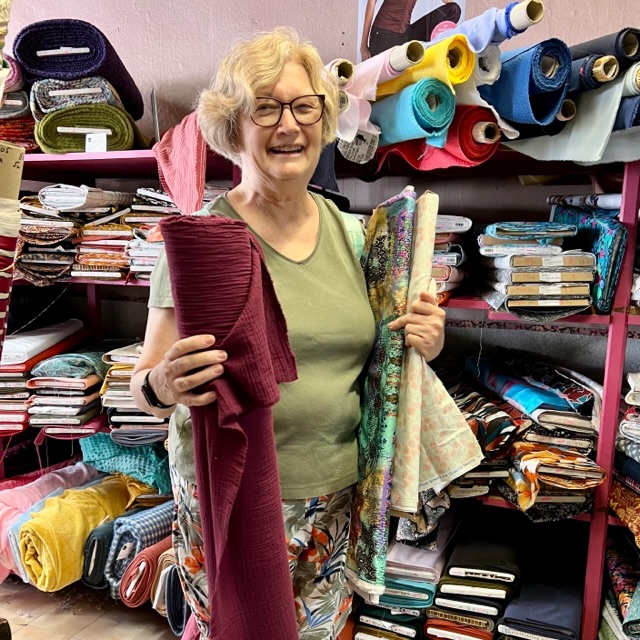 We shopped some more at the Saturday market in Revel and returned with the fruits of the season, cheese, linens and soaps for gifts.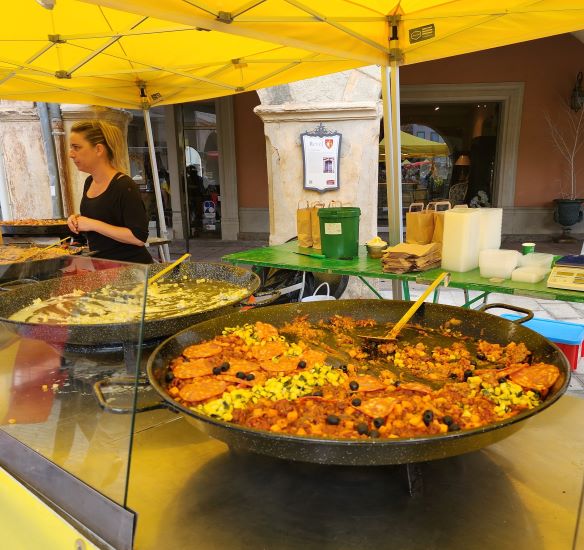 As always, the day we went to dye with the blue pastel was memorable.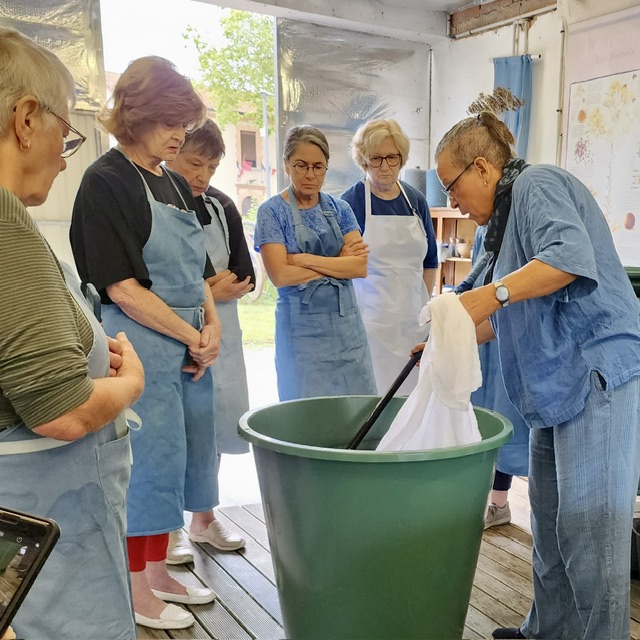 And each day we ate wonderful local food and enjoyed local wine to keep us energetic and happy.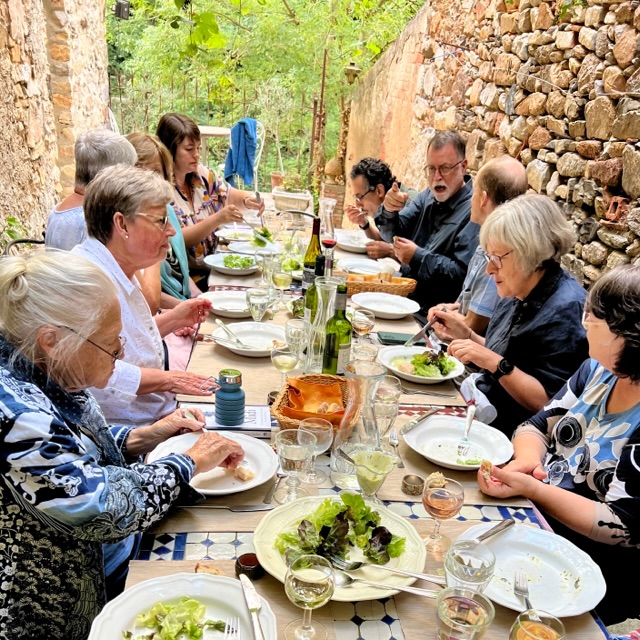 We look forward to welcoming you here one summer in the future. SAVE THE DATE – The 2024 retreat is scheduled for July 17-24 (working around the Olympics in Paris). Keep an eye on our website for additional information and registration for 2024. Hope you enjoyed our social media posts while we were traveling. We will be back in the states this week.
Happy Summer Travels, Rae and Carrie