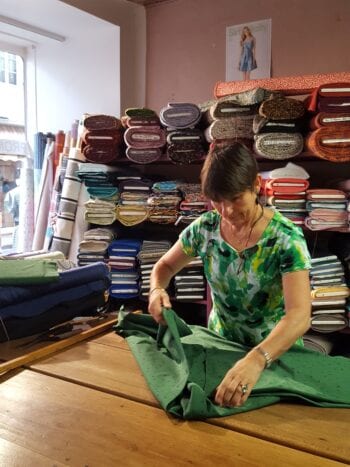 As summer overtakes us and our isolation lingers, we want to scatter our Sew! Let's Get Dressed blog with some posts about travel and fabric memories.  Enjoy some virtual travel and fabric shopping and some in the moment sewing inspiration.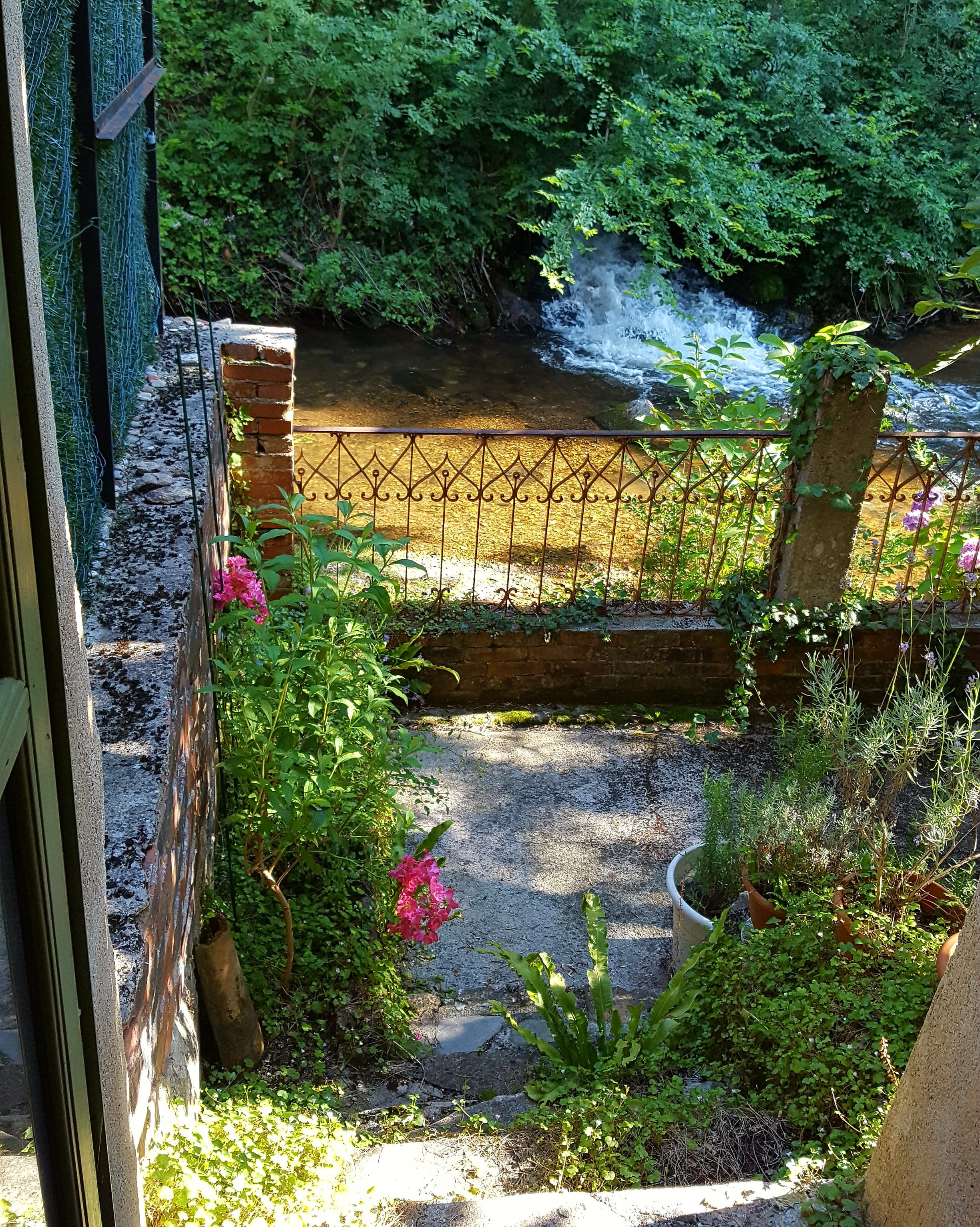 The first time I visited Satilin, the small but lovely fabric store in Revel France, it capped off a day of magical discoveries.  Visiting my daughter Anna in France had become an annual event, but in 2017, I added an extra day to visit the Lauragais region and an artist's retreat that had come to my attention.  I was exploring the possibility of a Fit for Art sponsored excursion into the French countryside.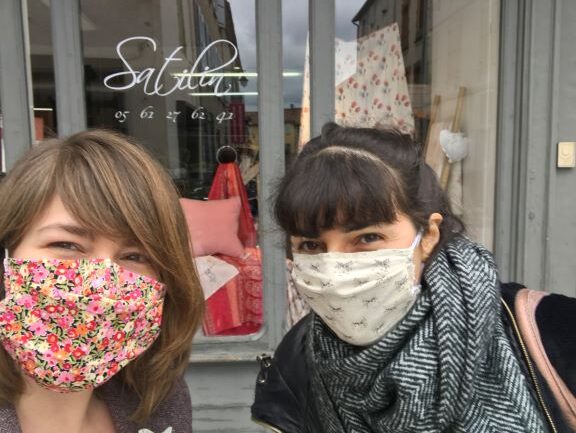 The retreat center, La Cascade, is nestled into a charming little artisan village.  Our host, American polymer clay artist Dayle Dorshow showed us the village and the 17th century retreat house.  We were enchanted; though the art studio was small, it had potential.  As we were leaving, she suggested we visit the nice fabric store in the larger neighboring town of Revel.  We took her suggestion, to our utter delight.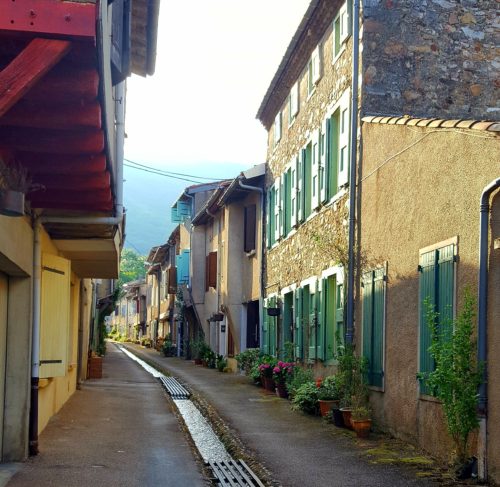 The Town
Revel is a market town in the southwest of France.  Designed to be a center of commerce for the farmers and craftspeople, the town is built around a central covered market square dating to the early 14th century.  Radiating off the central square are commercial streets full of all manner of shops including the fabric store.  We were warmly welcomed by Patricia, who gave us a bit of direction and then continued to help others in the busy shop.
The Store
Anna and I began working our way down the long shelves of fabric along the side wall.  "Oh, look at this fun knit, how about this lovely voile, my, my, she has fabulous bouclés";  the shelves were overflowing with a curated collection of treasures. When my husband arrived to collect us, we had draped a magnificent piece of wool and coordinating lining on the table to imagine the possibilities while my practical fabrics were being cut.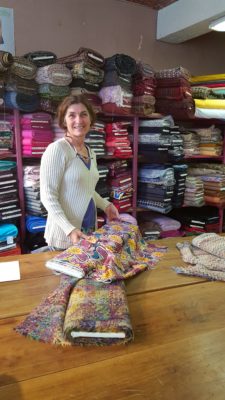 You can read about those fabrics and the beautiful coat I made with that wool in my post A Gift from my Valentine.  Since writing that post, I have stitched up the two fabrics I bought on that first trip into a Tabula Rasa Jacket and a knit Tabula Rasa Jacket.
The idea of a French sewing retreat near this wonderful store made the decision to schedule a retreat easier.
The Retreat – Enchanting France – Embellishing Fabric
The first Fit for Art La Cascade retreat was last year, 2019, and twice we all visited the village of Revel and the magical Satilin Shop.  Suitcases were filled to overflowing with fabrics as we departed for the airport following the 7-day excursion.
If 2020 had proceeded as expected, Carrie and I would be packing our bags right now, as would our 9 students, headed to our fun French adventure.  Instead, we will all live vicariously through the memories.  In addition to the fabric store, the region offers fiber enthusiasts a contemporary tapestry museum in Soreze, a Fashion Museum in Albi, along with wonderful shopping, the magnificent St. Cecelia's Cathedral and the Toulouse Lautrec Museum.
There are also opportunities to explore the pastel dying that made this area wealthy in the middle ages and the cooper making community in Durfort, where the retreat house is located.  Mornings are spent in the lovely artists studio at La Cascade, making samples of a variety of embellishment techniques sure to perk up your wardrobe or fiber art.  Read previous posts, Sample Making and Simple French Gifts to see more.
Plan to Join Us in the Future
Enjoy the photos and dream about joining us in the future.  We hope to host a group of fiber lovers at La Cascade next July 22-29.
Patricia will be overjoyed to welcome us back to Satilin for fabulous fabric shopping, Dale will invite us to her studio and Nesa, our host and chef, will keep us happily nourished for our adventures.
Stay Well and Sew Happy!  RAE