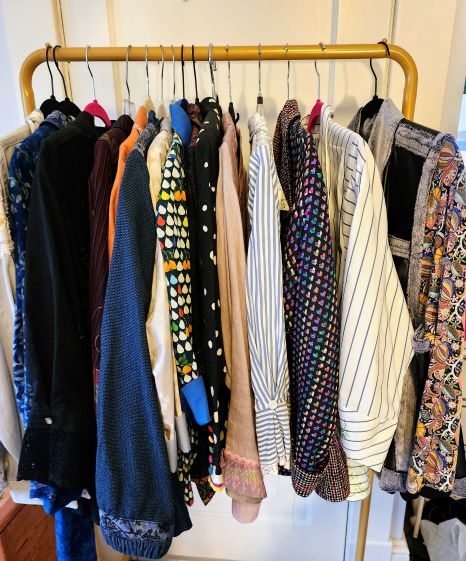 We shared our love for sewing shirts and the every popular shackets Tabula Rasa Style with the participants of Pam Damour's Webathon on Friday and thought you might enjoy knowing this information too.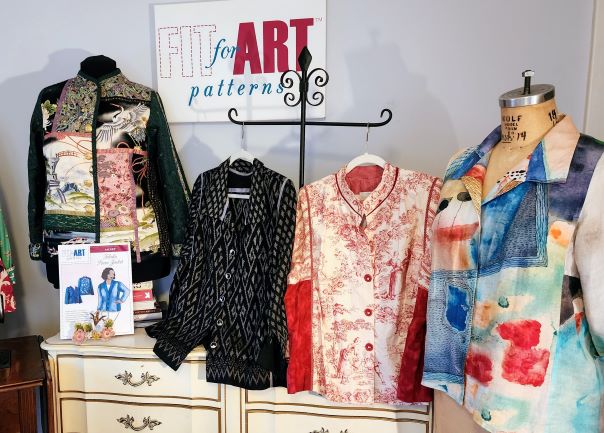 Here are the tips we shared with her audience in a fast paced presentation. You have plenty of time to check our ideas and suggestions.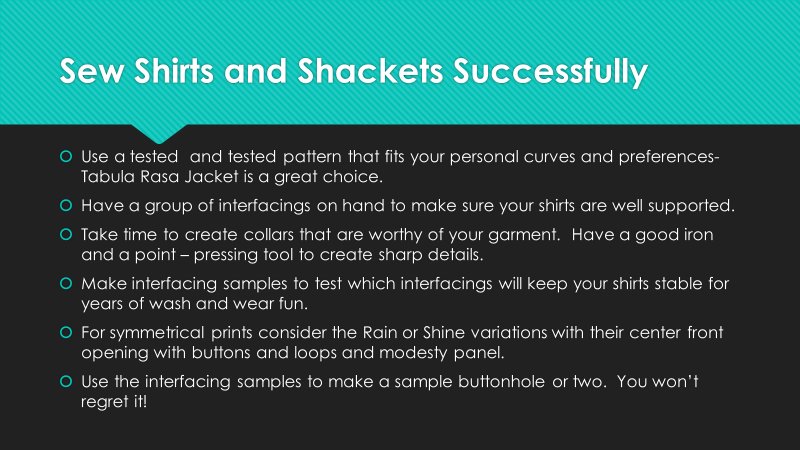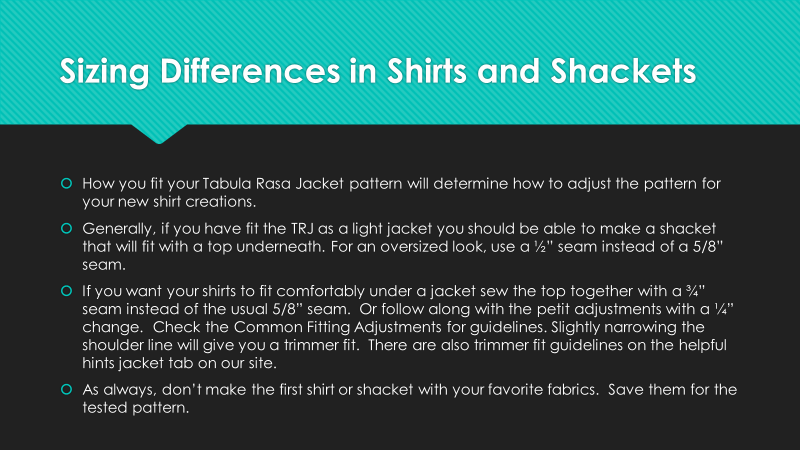 We get this question all the time about if sizing differences need to be made between the jacket and the shirt version of the jacket. Above is some very timely advice on the subject.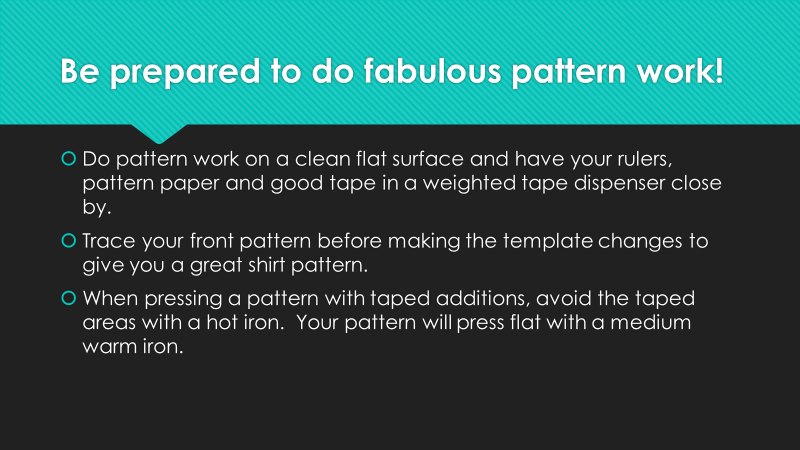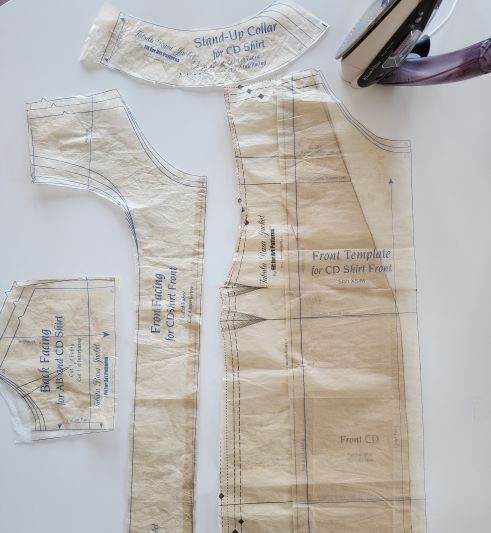 Follow along on Social Media this week to see some of the fun details and shirt making tips I am using to take the above patterns and turn them into a Shirt Variation Shacket in flannel.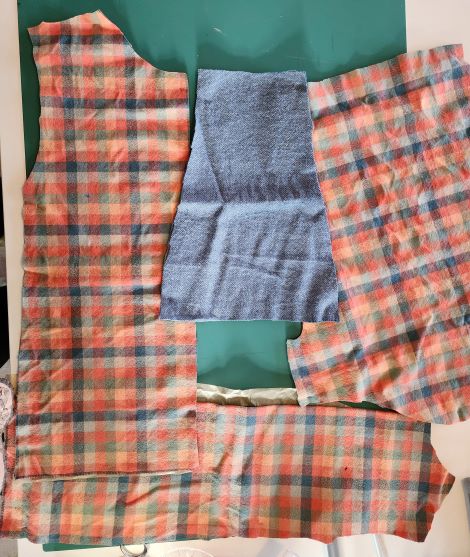 Be inspired by our photo gallery of Shirt Variation garments. Shirts are also easily made with the Rain or Shine Variation and the Jean Jacket Variation.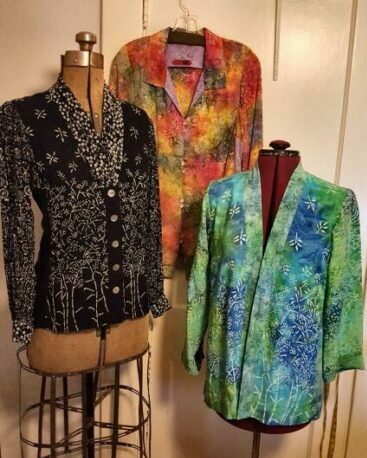 Mix and match the Pocket Variations, Sleeves and Cuffs, and Bands Variations too for a truly endless number of shirt options.
Stay tuned for Carrie's upcoming blog about cutting making shirt yokes plus cutting yokes and side panels on the bias so you don't have to match the plaid. You will be ever so fashionable.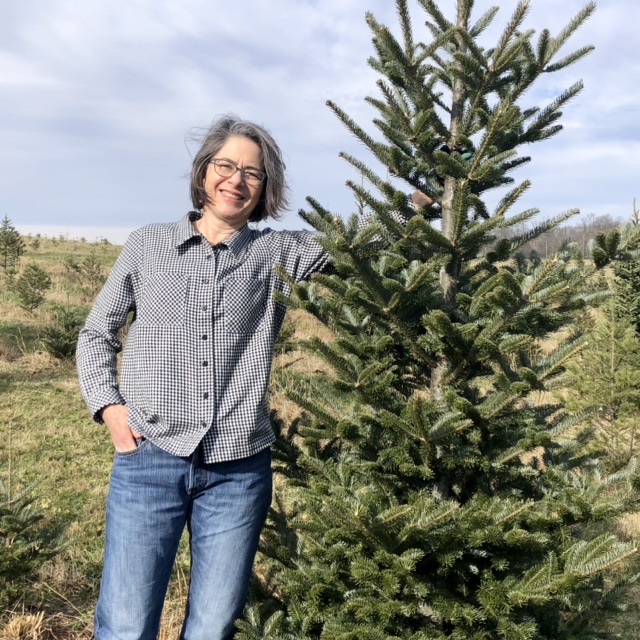 Would your guild or sewing group enjoy a presentation about our patterns, or more precisely about Shirts and Shackets? E-mail Rae@fitforartpatterns.com about setting up a virtual meet up to inspire all your sewing friends.
Happy Shirt Sewing, RAE