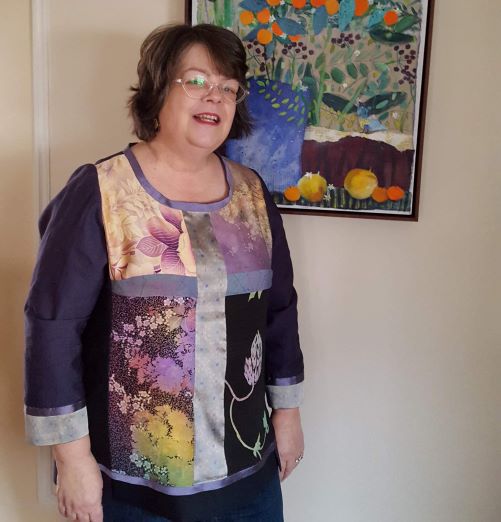 There is lots of chatter about sustainable wardrobes in the sewing world; we are focused on sustainable sewing ourselves and want to encourage sustainable wardrobe sewing for our community. About a year ago I made the beautiful featured Carpe Diem Tunic with scraps from many different previous projects. I wear it with Eureka! Pants and this time of year with a Tabula Rasa Jacket for warmth. Our Four Core Patterns are the perfect tools for stitching clothes sustainably, so here are some tips for kicking off a new year of sustainable projects.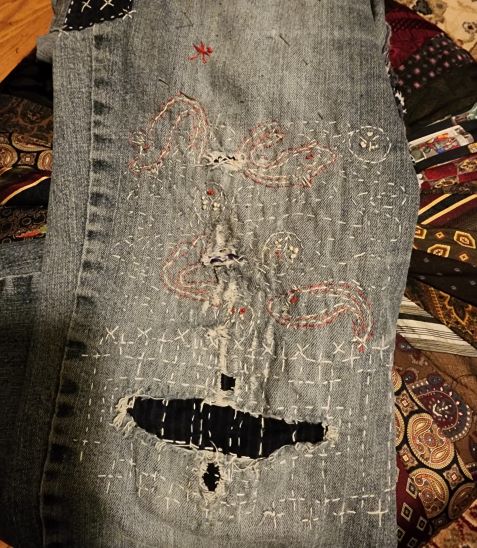 Sew Sustainably with Intentional Planning in 2023
Choose stash fabrics to stitch up new wardrobe additions.
Add garments that extend the wearability of existing elements in your wardrobe.
Purchase new fabrics that are made with natural fibers using eco-friendly processes. Or consider fabrics that are deadstock or are made with recycled materials. Carrie is working on one of these right now.
Sew with reliable patterns that can be used over and over. This keeps fitting and paper work to a minimum. At Fit for Art, the variation patterns designed for the 4 core patterns create endless possibilities for one simply designed, well-fitting pattern. To develop well fitting base patterns and work toward developing a comfortable sustainable wardrobe, join us for a class or retreat such as the Eureka! Pants class at Artistic Artifacts, the Tabula Rasa Jackets class at Capital Quilts or our Spring Retreat.
Playfully mend tired but beloved garments and patch or applique with pieces of old garments and fabric scraps to create decorative looks.
Repurpose ill fitting or out of fashion clothing that has beautiful fabric. Restyling is a great way to extend the life of a favorite old fabric!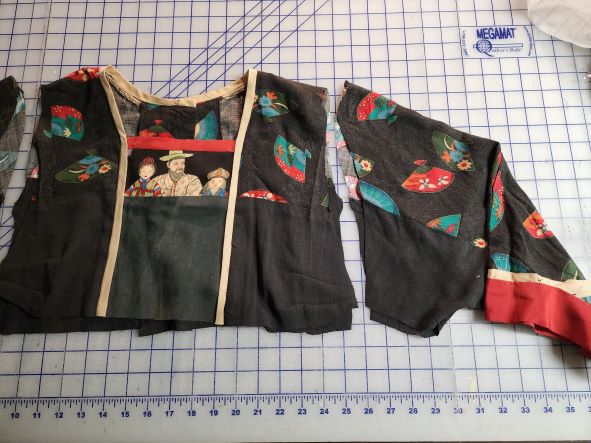 Plan Projects that Fill Wardrobe Gaps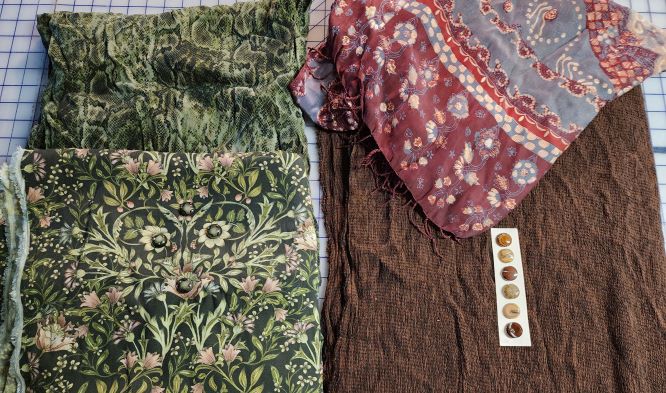 For the last few months, my sewing choices have been prioritized by these goals. As I transitioned my wardrobe from summer to fall/winter, my wardrobe sewing plan included a couple of new Swing Variation Tabula Rasa Jackets. I love wearing rayon swing variation tops that are washable and oh so comfortable. The stash had 2 great cold weather options and buttons for both sets of fabric.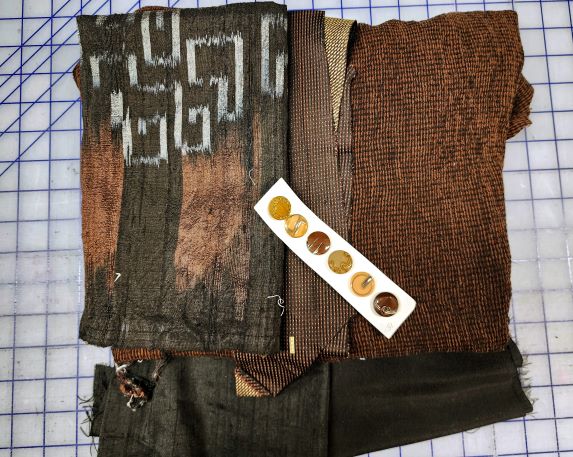 The brown and black fabric goes with my black and denim accessories and will allow me to wear a lovely scarf that has never been worn. It was finished in November and I found it to be a nice addition to my Thanksgiving weekend wardrobe. There is also an olive swing group and I hope to finish it as we move toward spring. The olive rayons were new stash additions in 2022 but have the sustainable fashion fabric eco-certification. Reliable fabric stores are including this information in their descriptions these days, so look for them.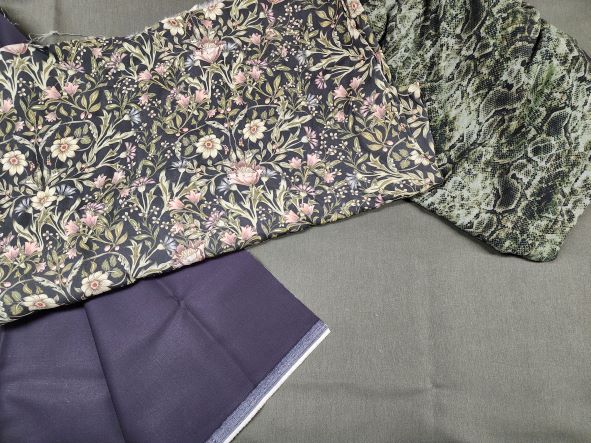 Now that we are out and about again, new stretch jeans, using my tried and true Eureka Pants pattern adjusted with the Sporty Details, are on my to-do list. With unbelievable luck I found a piece of denim that is double-sided, olive and black. That fabric is really calling to me and I am anxious to add a fresh pair of jeans to my wardrobe in colors that go with many of my tops.
Allow Extra Time for Restyling Projects
Restyling projects really interest me and I was so pleased with my fall dress restyle which you can read about in the post Re-vamped Dress. Here is a peek at a coat restyle finished this weekend when I finally hemmed the sleeves. It will be the topic of a future post and includes sections from a very old poorly fitting top from the beginning of my Tabula Rasa Jacket journey, some heavy cotton stash fabric and a piece of scrap lace. That leads us to sustainable embellishments which are always on my list of fun things to experiment with!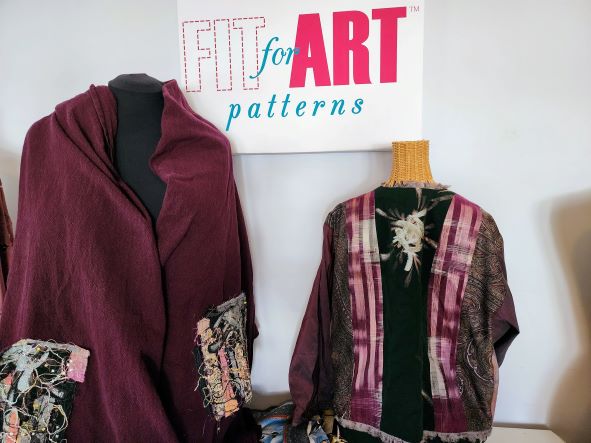 Don't change everything, just refocus.
Have you made some wardrobe building goals for 2023? Consider adding some sustainable elements to one or more of your upcoming projects. Sign up for a class if you want to perfect patterns. Share your photos so we can encourage other stitchers to sew sustainably.
Happy New Year Sewing, RAE