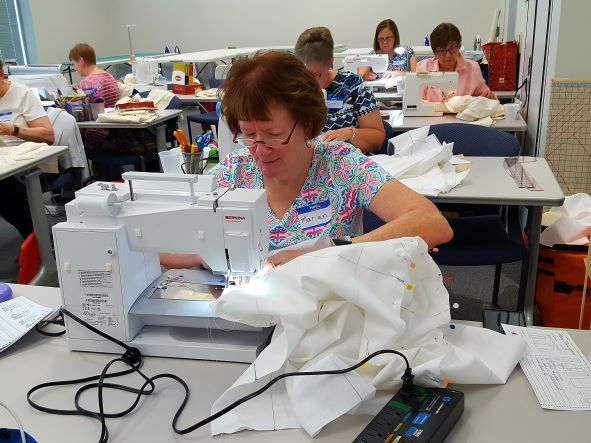 Make time for Tabula Rasa Jackets as we move into a new season and want a little wardrobe refresh.  Where I live, we are moving into fall, the perfect time to make time to make a jacket.  Or you could say take the time to take a jacket making class.  The words make and take in the title can be used in a number of ways just like the Tabula Rasa Jacket Pattern.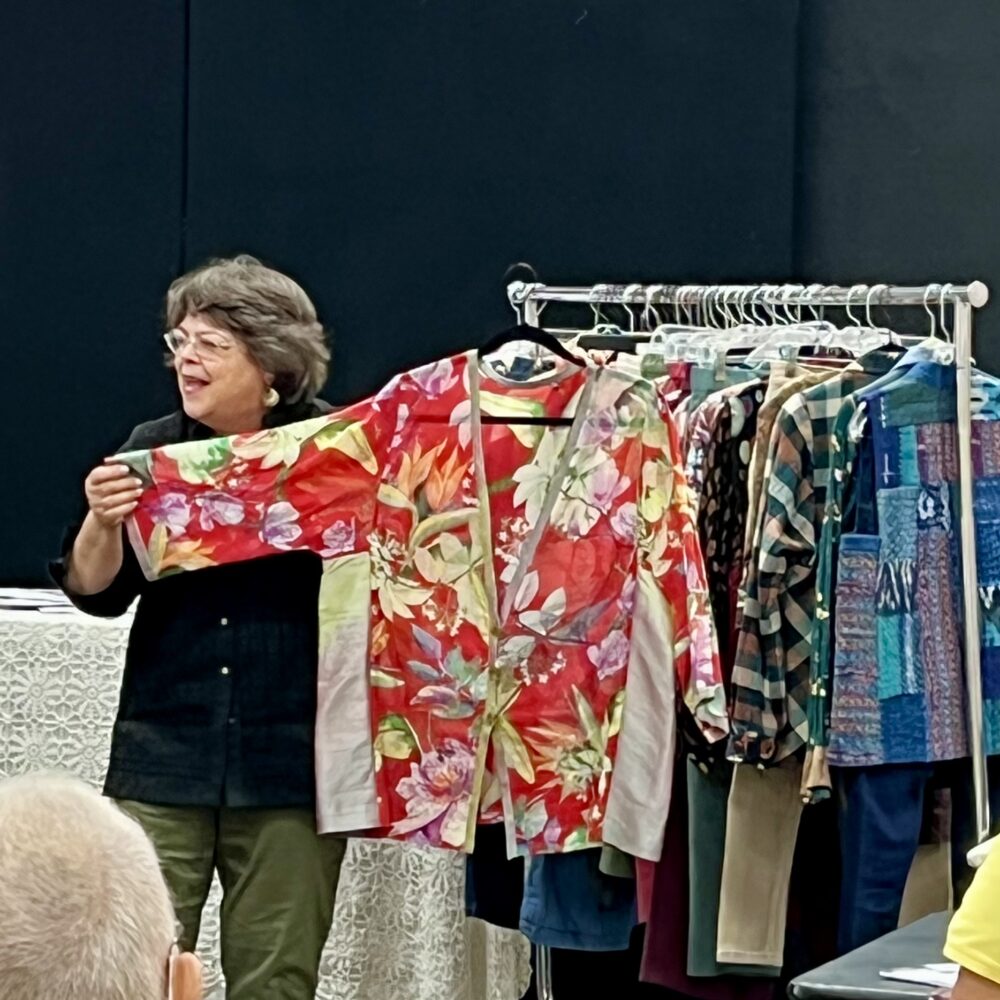 If you live in the Washington DC metro area, you can sign up for a wonderful group of classes to help you master the Tabula Rasa Jacket pattern and become acquainted with its possibilities.  If you cannot make it to Artistic Artifacts, the location of these classes, and live in the southern hemisphere where you are headed into spring not fall, begin by personalizing a mock up using the pattern directions and all the supporting materials on our Jacket Help Page in the Helpful Hints Tab.  Add in some personalized virtual coaching appointments with me via zoom as you tweak the fit and plan increasingly advanced designs.
Here is a look at the Artistic Artifacts series. (If you are working on your own or with a sewing friend, structure your appointed time the same way we are structuring the class.)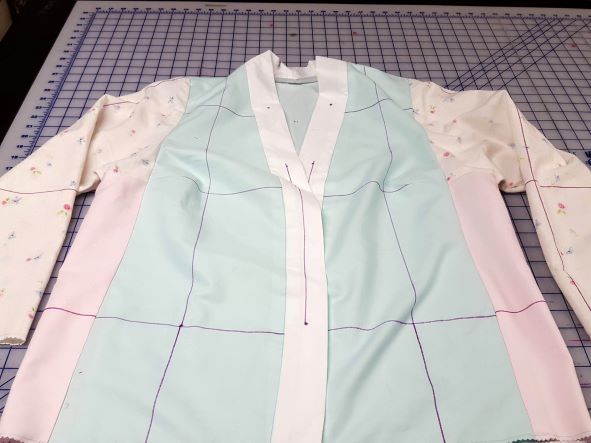 We will start with a one day mock up making and fitting class on September 24.  If you have already made a mock up, bring it along for final tweaks and use the time with us to make a wearable mock up: a simple unlined version of our versatile square armhole jacket that can be worn in public to really test the fit.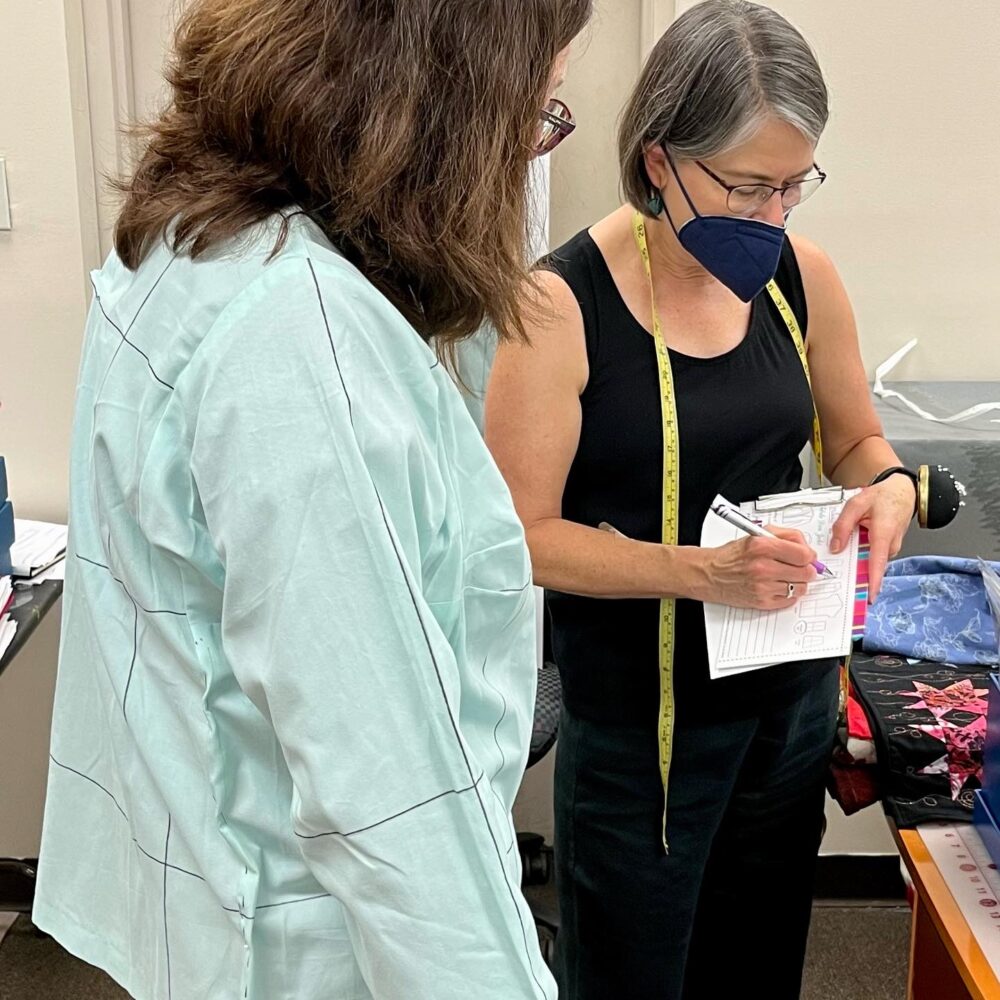 In October, Saturday the 15th and Saturday the 29th are reserved for an advanced and quilted jacket making class.  By now the wearable mock up must most certainly will have been finished and worn. Any fitting adjustments based on the wearing of the garment must be made to the pattern.  The amount of fun design and stitching work that goes into an advanced jacket must be preceded by finding a great fit.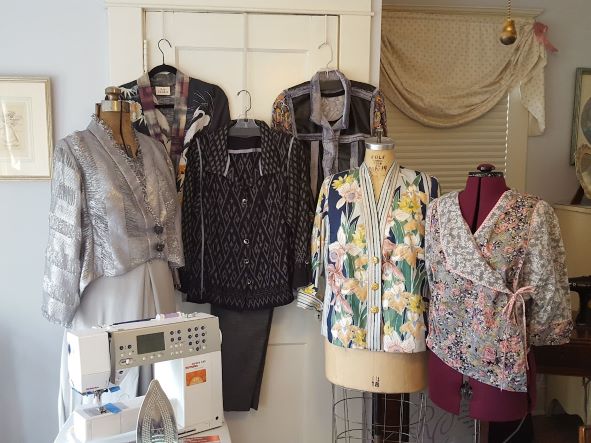 There are 13 days scheduled between the two class sessions to work toward the completion of a variation, pieced or quilted jacket using a personalized pattern.
The first session will present several options for piecing and quilting and lots of time to plan the advanced project. The second session will be spent with final construction and all the finishing for your advanced jacket. A fabulous opportunity to really stretch your creative muscles and create a masterpiece.
If you don't have an idea about what sort of advanced jacket you would like to make, the Artistic Artifacts store is full of unusual fabrics and mixed media ideas.  If you don't live nearby, take a spin through their website and watch some of their Facebook live recordings for a plethora of inspiration.  Fit for Art will be bringing along a number of our advanced jackets to our class but if you are working at home, visit our gallery and search through the Jackets and follow the links to the related blog posts to find ideas.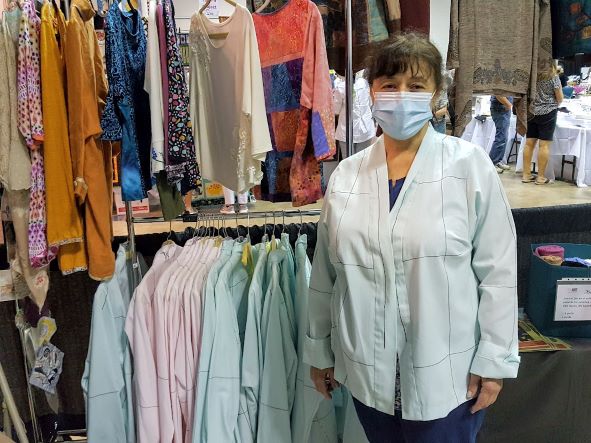 At the Fredericksburg OSQE Sept 29-Oct 1 stop by the booth to see many of the gallery jackets in person. Take advantage of the complimentary jacket sizing with pattern purchase to jumpstart the process.  Catch Carrie's trunk show about her 4 Core Patterns travel wardrobe.  Sign up for the Sew Garments that Scratch your Creative Itch or Creative Hemlines to find some new jacket inspiration.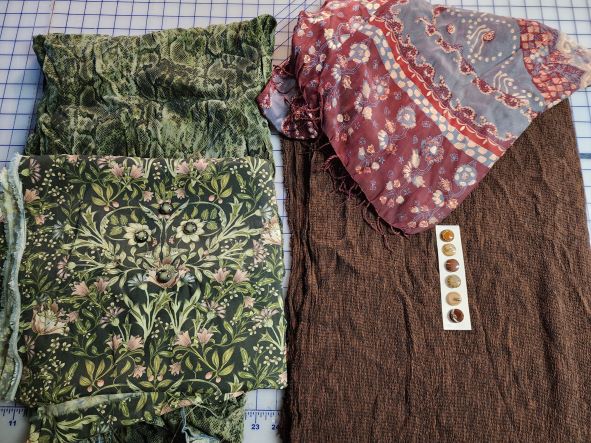 I have two sets of fabric on my cutting table that are calling out to be Tabula Rasa Jackets with the Swing Variations.  This has become one of my favorite styles for working from home, the new normal.  I want to feel polished but be super comfortable.  As you begin this jacket journey, think about what sorts of styling and comfort goals you have with regards to your new creations and design with them in mind. With these two fabric groups they also are perfect with some buttons I have wanted to use for a while. The jackets front band is perfect for featuring favorite buttons so choose a project with that in mind.
Perhaps in 2023 we will offer an online class that moves students through this process. If that interests you, please let us know in the comments. Your interest will give us inspiration to take the time to make the class a go!
Happy Sewing! RAE