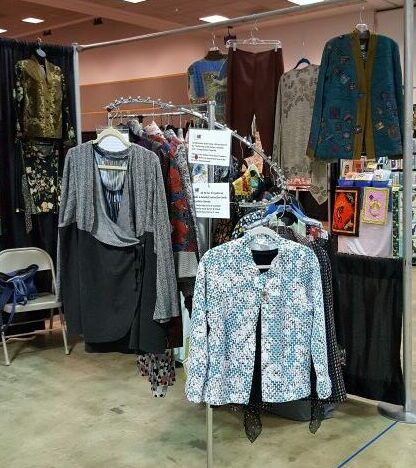 Expo escapades always kick start our fall "sewjo".  Our very first event as Fit for Art Patterns was in September  2011 at the former American Sewing Expo in Novi, MI.  As we begin celebrating 10 years in business, the expo in Fredericksburg Virginia, hosted by the Original Sewing & Quilt Expo, will be a highlight.    We will love catching up with seasoned sewing and vendor friends and meeting new friends.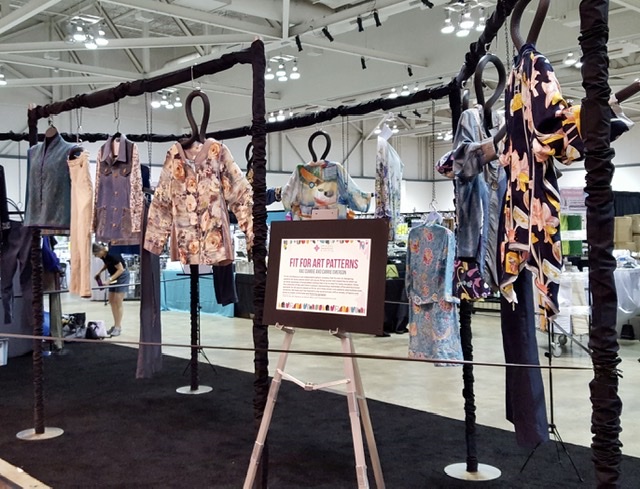 If you need an infusion of sewing energy, an expo is a great place to start.  There will be wonderful exhibits including our 2021 Wardrobe Exhibit that we featured in several August blog posts.  We love the quilting exhibits too, our SAQA friends have two in Fredericksburg this year.
There will be shopping for sewing machines, tools, fabrics and patterns. Are you following along with our puzzle reveal on Facebook and Instagram to see our re-designed covers for the core patterns? At the expo you will be able to see these colorful new covers in person.  We know you will love them!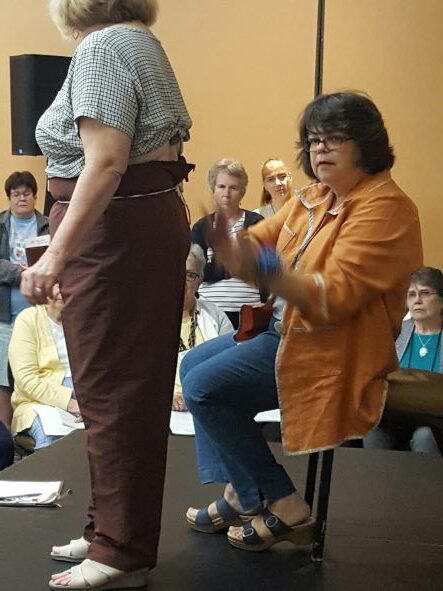 For technical instruction and inspirational ideas, take a class. There are so many to choose from.  Check out the Fit for Art Class schedule which include classes on pattern work, pants, knits, embellishment and closures.  Be sure to register early to assure your place in the socially distanced classrooms.
If you cannot come to the expo, register for one of Rae's virtual OSQE classes.  On September 22 she will be teaching Get Ready to Sew Garments, the perfect class for new stitchers who need encouragement or returning stitchers who want to refresh their skills. Watch the OSQE Online class schedule for additional classes in the 4th quarter.  It was so smart for OSQE to inaugurate online classes during the pandemic and we are thrilled they are going to continue them in the future.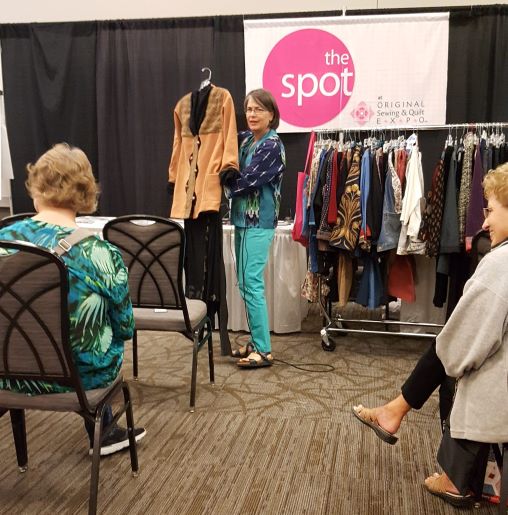 Carrie will present a fun new trunk show each day on the stage.  You will love her playful pattern ideas and fresh new samples.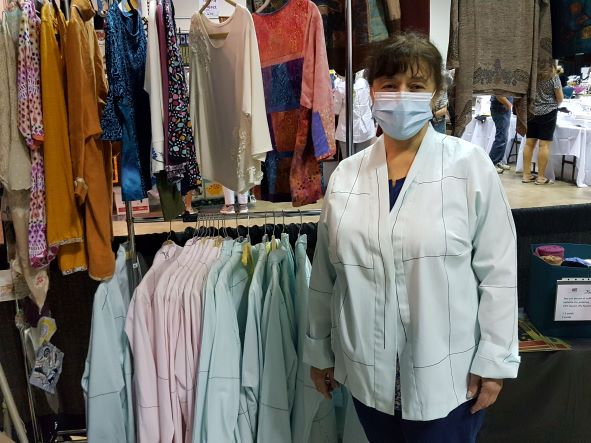 There will be some fun and fresh surprises in our booth too.  As always, we will offer our complimentary  Tabula Rasa Jacket sizings with pattern purchase and there will be appointments available for pants fittings.  Bring your Fit for Art show and tell so we can see what you made during the social isolation!  We will be proudly showing off our own, our new pattern covers and some shiny new fixtures.
Hope to see you soon!  Rae and Carrie