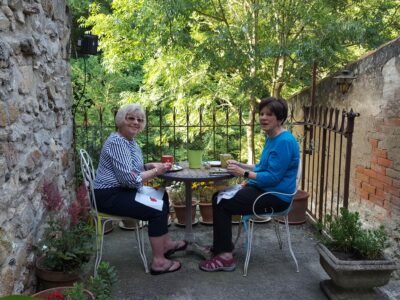 We have some fun class experiences ready for you this winter into spring.  They are all virtual as we continue to shelter in place in compliance with safety protocols.  We hope you will join us to sharpen your skills and increase your creativity.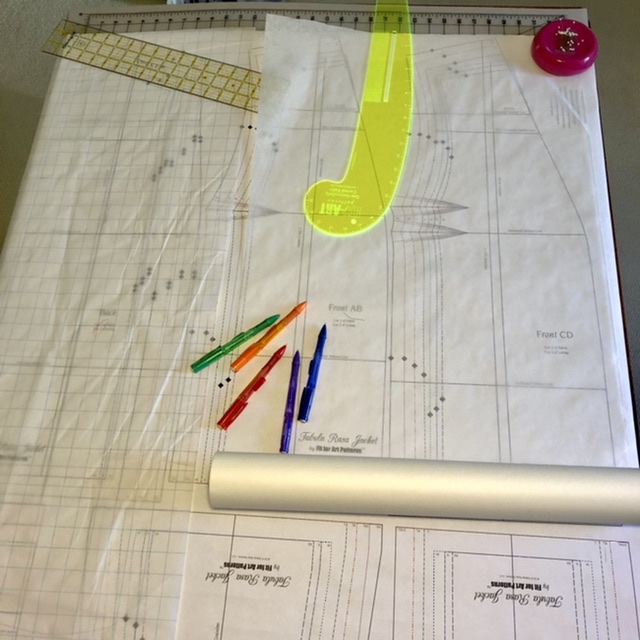 OSQE Classes
With our partners at the Original Sewing & Quilt Expo, we will be leading lunchtime sessions most Wednesdays from noon-2:00 Eastern time.  Sign up on the OSQE website to assure your spot.  Click on any class title below to read more and find the link to the site.  Visit the OSQE Online Classes page to register for Rae's classes.  The easiest way to find them is to select "View by Teacher" and scroll down (its alphabetical) to Rae Cumbie.
 Mix Up the Perfect Fabric Cocktail, January 27, is a rerun of one of our fall classes.  It was requested by the students in our fabulous December Virtual Rayon Tabula Rasa Jacket Retreat.  Understanding interfacing, lining and underlining will take your garment sewing to the next level. Sign up with OSQE and order your sample kit from Fit for Art right away so you will receive it in time to use it in class.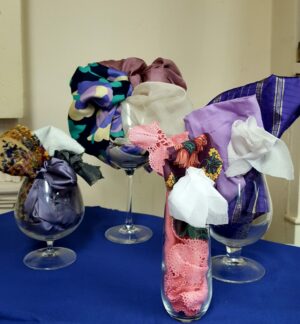 Rae is teaching a brand new 6-session series to get you started sewing garments successfully!  If you are a quilter or mask maker ready to sew clothes be sure to tune in.  If you have a friend who would benefit from this series, be sure to pass this information along so they can sign up and learn some garment sewing best practices.  OSQE is offering these classes individually, so you will want to register for each one you'd like to attend!  Read more on our event calendar about Get Ready to Sew Garments, What Fabric Makes the Best Clothes, How Clothing Patterns Work, Garment Sewing Basics, Garment Openings and Closings, and Garment Hems and Finishes.  Register through OSQE's Online Classes.  Purchase the sample kit for What Fabric Makes the Best Clothes from Fit for Art in advance so you'll have it in time for the Feb. 17 virtual class.
Sewing and Stitchery Expo Classes
The Sewing & Stitchery Expo, usually held each February in Puyallup Washington, is going virtual this year and is sure to be terrific!   If this show has always been on your bucket list, here is a chance to "attend" without traveling to the west coast February 24-28.  Purchase a General Admission Ticket and have access to the Vendor Market Place, all the free Vendor Presentations and the Free Stage Events.  Register for the 1-4 needle classes by purchasing tickets beginning today, January 12.
Square Armhole Magic, our One Needle Class will be taught on Thursday and Saturday.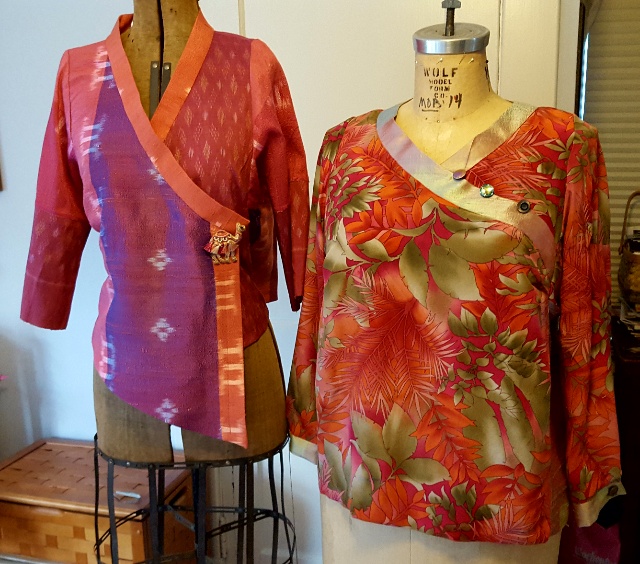 Sew Distinctive Part 1 and 2 will be held on the Free Stage during successive hours on Wednesday and Friday.
The Fit for Art Booth will be offering flash sales and other specials that coordinate with our classes and will host booth presentations Wednesday and Saturday.  Hope to see you there!
Retreats
Late March Tabula Rasa Knit Virtual Retreat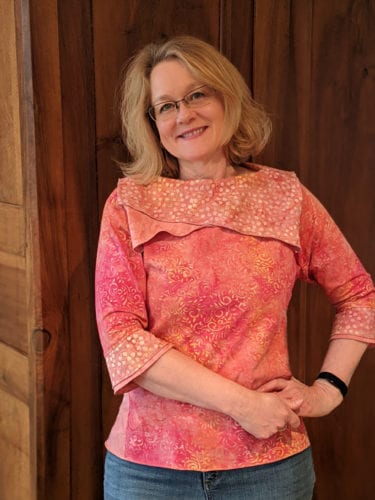 The registration is not open yet, but we are busy organizing another 2-day retreat in partnership with OSQE and SewBatik.  Stay tuned for the details and be sure to register early, spaces will be limited.  Our December retreat was a great success.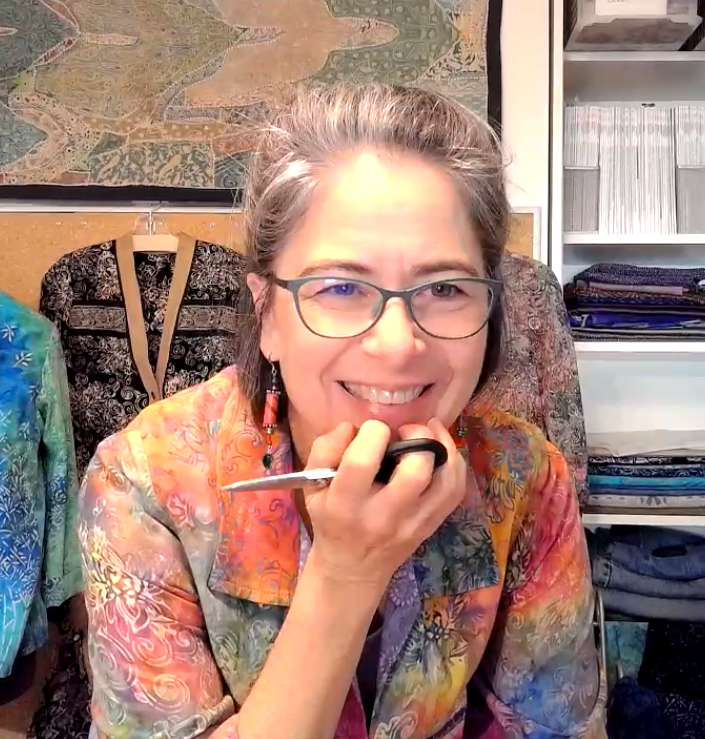 In Person Retreats
We currently have a 5-day Sew Successfully Retreat scheduled at the BWI Airport Maritime Institute April 14-18.  We are unsure if this event will happen, but please let us know if you would like to attend at info@fitforartpatterns.com.
La Cascade French Retreat
Our annual embellishment and tourism retreat in South West France is still scheduled for July 22-29.  Enchanting France-Embellishing Fabric is a wonderful experience limited to 10 participants.  Click on the title to read more details.  Again, we are not sure if this event will be allowed to take place but if you think you would be interested in joining us, if international travel is safe in July, let us know at info@fitforartpatterns.com
Virtual Events for Clubs and Guilds
It is quick and easy to schedule a trunk show for your guild or club meeting.  Visit the Class options page on our website to read the descriptions of some of our Trunk Shows and let us know what date is best for your group to enjoy a virtual Fit for Art Experience.  Contact rae@fitforartpatterns directly to inquire about availability and pricing.
Virtual Consultations
Stuck with a sewing project or have a fitting question?  Sign up for a virtual consultation and Rae will work with you to puzzle through your sewing questions or fitting needs.  Once you have purchased your consultation in the Fit for Art Store, follow the directions to set up your first appointment.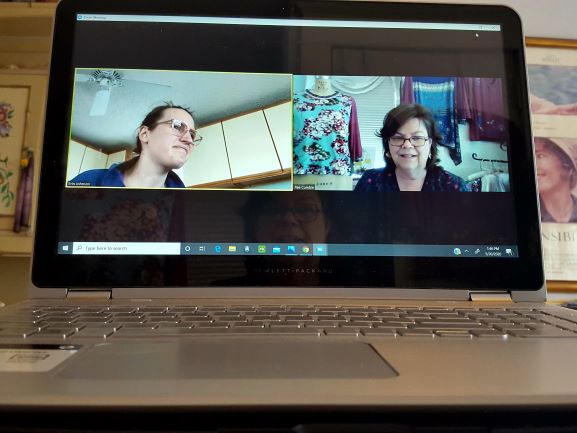 We do miss seeing you all and hope to be able to connect in person soon, but in the meantime, take advantage of all these opportunities to sew successfully with Fit for Art Patterns.
Stay well and Sew Happy!  Rae and Carrie