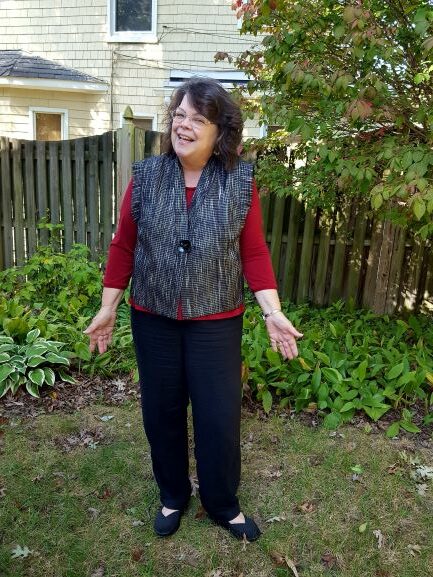 It's time for #MEMADEMAY, the month when garment stitchers focus on their personal makes.  It prompted me to muse about my personal style, a topic I have been pondering a good bit during the pandemic when many of the constraints we once perceived regarding our wardrobe fell away.  One simply needed to please oneself.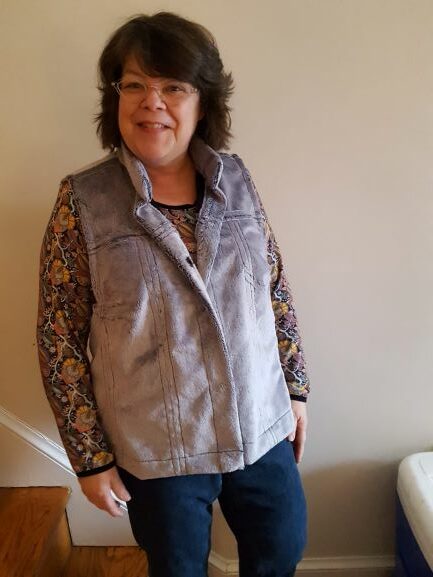 Because I have worked at home for over 30 years, my habits are pretty predictable.  Except for an occasional unscheduled morning, I never stay in my PJ's.  This habit did not change even though there was not any pressure to dress for the day.
What I found when it mattered not, was that I continued to choose my dark color, straight leg Eureka! Pants in cotton with a bit of lycra.  They were topped with a knit top, light jacket, sweater, or shirt.  Since choosing for comfort and personal satisfaction were the guidelines, the tops were Tabula Rasa Knits or Jackets and their variations.  It is what I have been sewing for myself for at least 10 years and they suite my style and feel great on my body.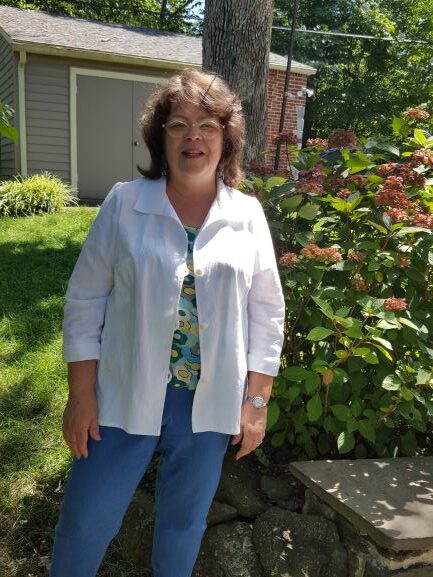 As the pandemic wore on, I was inspired to do an archeological dig of my closets and drawers.  A thorough edit has not been done for decades.   I found some beloved garments, made of wonderful fabric, and wondered why I never wear them anymore.  They went into an easily accessible pile and I systematically wore them.  On most such days, I realized that I felt either overwhelmed by the oversized, drop shoulder garments or uncomfortably squished in the tighter fitting garments.  It was my opinion alone, no one else was even taking notice.  Each garment fell within the range of acceptable pandemic dressing, but after a day of wear, I understood why it had fallen to the bottom of the drawer or the back of the closet.
Unless the fabric was special enough to repurpose, these items went into the give-away pile to make room for some new creations.  This thinning out of handmade garments also caused me to think about the evolution of my personal style.
I love prints and color in my tops, shirts and jackets.  Designing such garments became easy when I found the square armhole configuration of our Tabula Rasa line of patterns.  My creations before my Tabula Rasa period were often solid- colored tops worn with colorful scares.
Another realization I gleaned from my drawer cleaning project is that I have a number of really lovely scarves languishing in my drawers.  They require comfortable solid or heathered tops which have not been at the top of my stitching list lately, but I have corrected that.  I hope to find some lovely fabric in my colors and stitch up some tops that will complement my scarves.
Have you done a closet cleanout?  Did you discover anything about your personal style?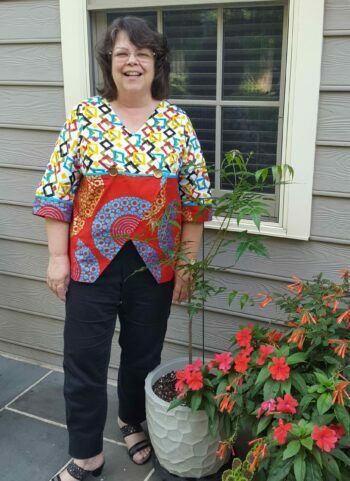 Often people who talk about personal style create categories; I suspect you could say I choose from artistic, classic, bohemian and other styles as I design for my personal use.   I like to think my style is relaxed and interesting which means I am comfortable and delighted by my clothes all day every day.  And there are always new things to be added to the collection when I find fabric I like, figure out how I will stitch it up and set aside the time to actually sew it.
In 2017 and 2018 I participated in Me Made May and found it to be a very excellent exercise in assessing how I looked and felt in the clothes I had made.
If you are interested in thinking about your style, sign up and post your looks under the #memademay hashtag.    I am hoping to stitch up and post some of my restyling projects that came from my closet clean out project.  You will find them @fitforartpatterns all month on Instagram.
Happy Sewing, RAE