Sew Distinctive Part 1 and 2
February 24, 2021 @ 5:00 pm

-

7:00 pm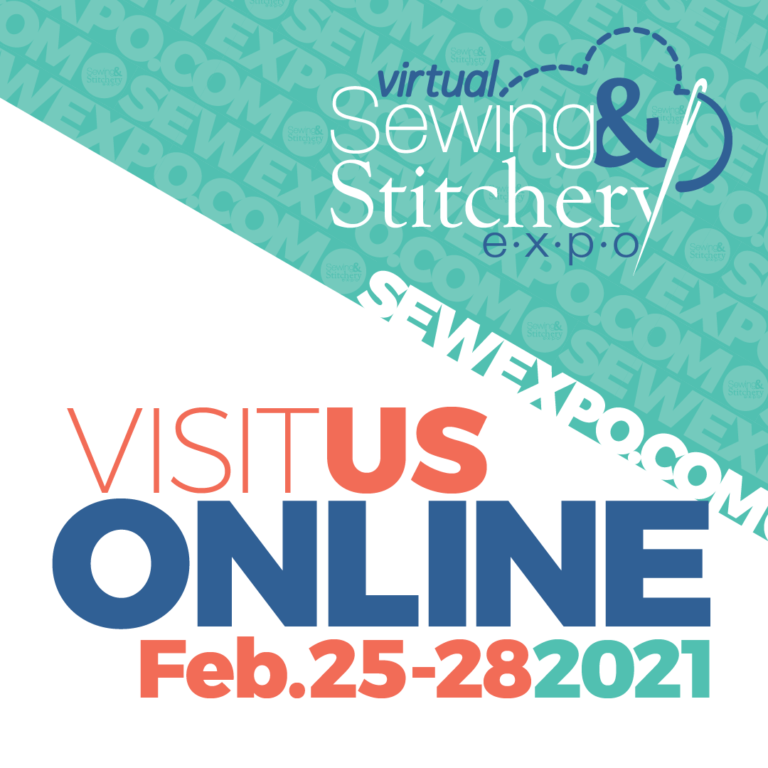 Sew Distinctive Part 1:
Transforming Your Stash into Clothes
that Fit your Curves and Your Lifestyle
WEDNESDAY, 2:00 - 2:45 PM (PST)
FRIDAY, 2:00 - 2:45 PM (PST)
Fun and functional clothing made by you combines beloved fabric and your
favorites styles. This trunk show and demonstration will help you discover
the garments just waiting in your fabric collection. Whether you have fine
fabrics, vintage linens or cotton scraps, see ways to combine several fabrics
into distinctive clothing creations using a few versatile core patterns.
Sew Distinctive Part 2:
Transforming Your Stash into Clothes
that Fit your Curves and Your Lifestyle
WEDNESDAY, 3:00 - 3:45 PM (PST)
FRIDAY, 3:00 - 3:45 PM (PST)
Take a close look at making shirts by combining textured fabrics in the same
color or complex wearable art creations with diverse fabric combinations
and surface design. Consider mixing knits, too. You'll see groups of fabrics
come together, how slight color distinctions are managed and how diverse
fabrics are equalized for garment success.
These are free stage events at the virtual Sewing and Stitchery Expo.  You must purchase a general admission ticket when the registration site opens, you will create an account with your email address, which will also be your log-in name to Virtual Expo. sewexpo.com