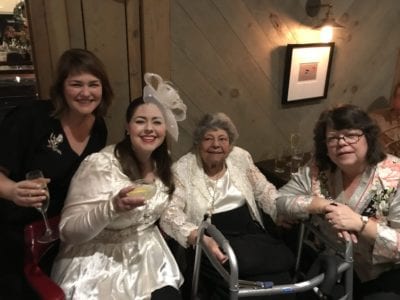 We always write about festive clothes around New Year's Eve as it is a time when many folks put on fancy clothes to ring in the new year.  Fit for Art's team celebrated in style on December 28 at my daughter's wedding and here are some hand sewn highlights from our very fun week end.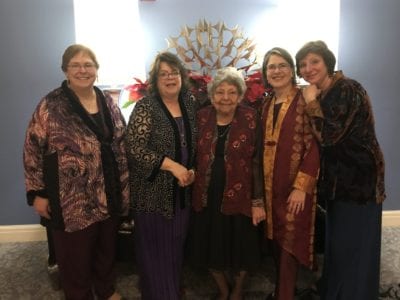 We started our festivities with post rehearsal cocktails Friday night.  Sarah wore a tunic top created from my mom's 1946 wedding dress.  It was altered Tabula Rasa style with new side panels and sleeve gussets so it fit great with a comfortable square armhole.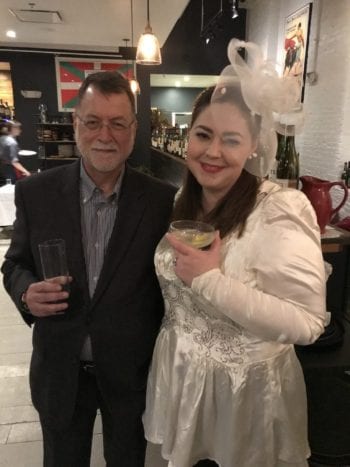 Above, she is wearing the top with her proud dad.  Below, a photograph of my daughters Anna and Sarah, my mom, and me.  I have on a Tabula Rasa Jacket made with brocade and kimono silk.
Here you see us getting ready to put her in the dress.  The photos started at 2 p.m. for a 5 p.m. wedding.  Dinner and dancing lasted until 11 p.m. and the dress still looked great!  Our graphic designer Erin is carrying the veil.  She was a bridesmaid.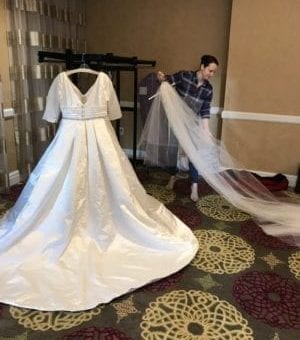 I am fixing Sarah's lingerie straps in this shot.  Note the lovely shoes ready for her to slip into. The dress has a little tulip shape at the hem so you could see the shoes peeking out as she walked.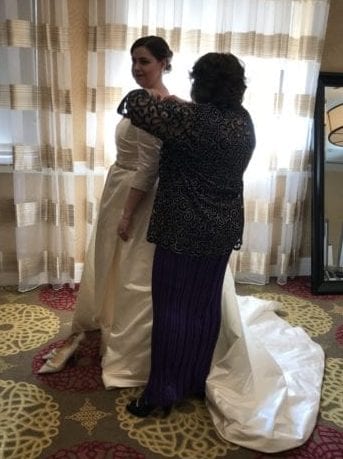 Our smallest fan, Erin's daughter Rory, was adorable in her little dress, made with the scraps from the bridesmaids and the wedding gown.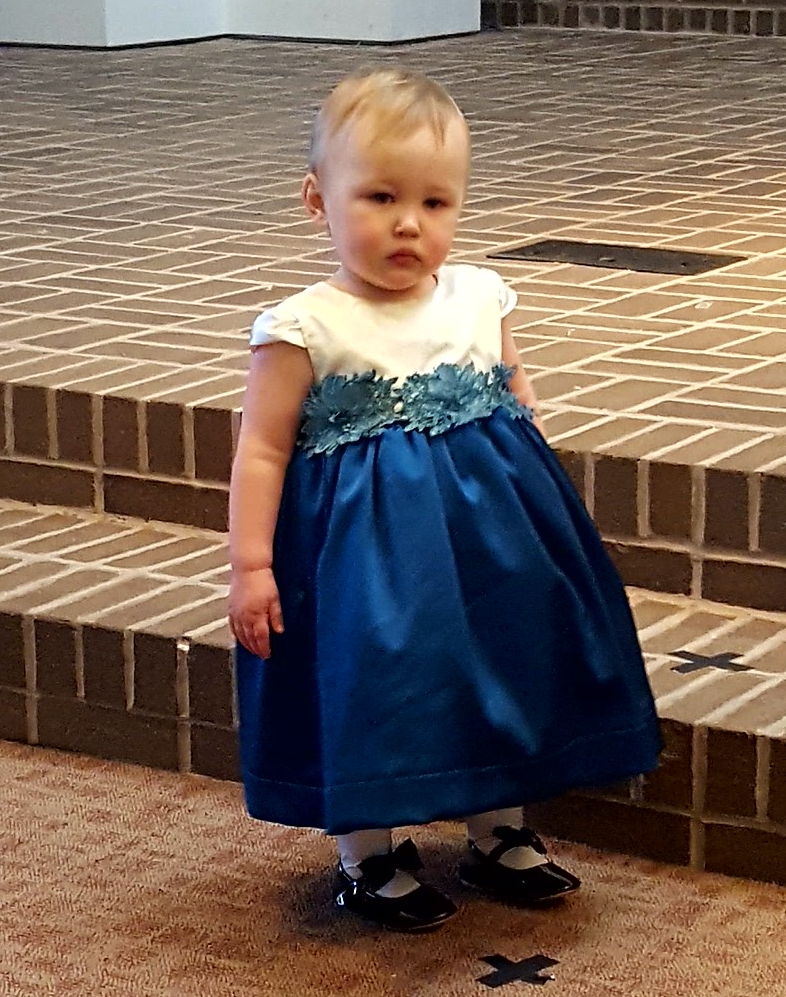 You have already seen all the lovely Tabula Rasa Jackets (TRJ) that came to the wedding in the first photo.  From left to right: our friend Susie is wearing burn-out velvet with a ruched band from Band Variations and Pockets; I am in my velvet lace; my mom is in a mixed fabric Swing Variation TRJ with embroidered and sequined lace borders; Carrie is in her elegant Sari ensemble; and Edye is wearing a burn-out velvet TRJ with a shaped Chinese Brocade band.
The bride and her maids are celebrating here with a little view of the bridesmaids dresses, but trust me, they were lovely.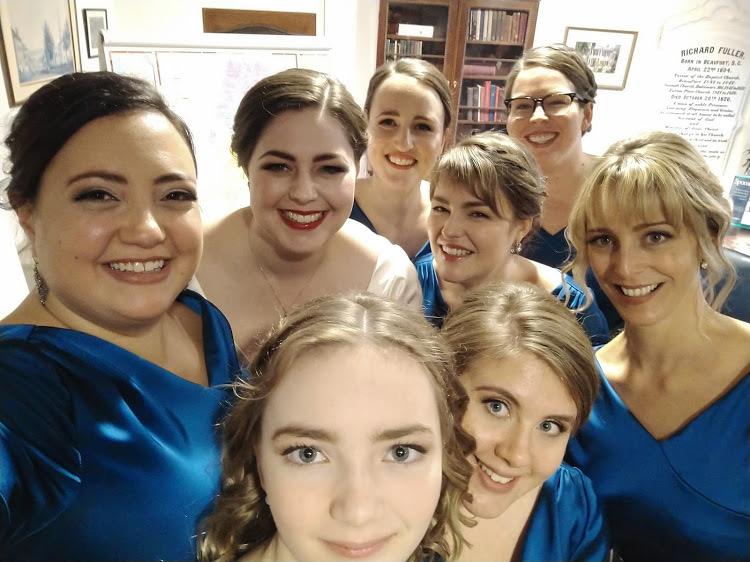 Carrie and her family hosted a post wedding brunch on Sunday.  Standing in front of her Christmas tree is Susie in a basic TRJ, Carrie in a twist on Tabula Rasa Knits with Wide Neckline Variations, and me in a future TRJ variation we are testing.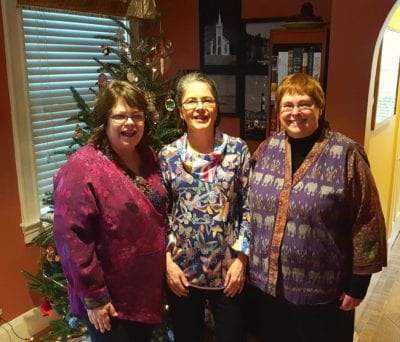 Once the professional photos arrive, I am sure there will be more photos to share.  In the mean time, enjoy this shot of the bride with her hands comfortably buried in her pockets.  She carried the rings there and got a little chuckle when she pulled them out during the ceremony.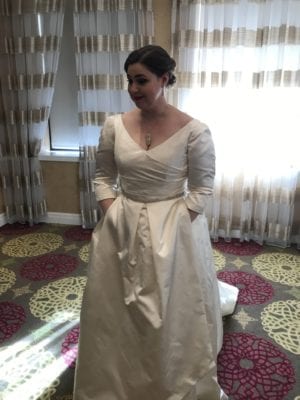 Although we are planning a very casual New Year's Eve, we hope yours is festive and filled with garments you have sewn with our patterns that are comfy, fancy or any style in between!  Snap a photo and send it our way or share it on instagram with our hashtags #fitforartpatterns and #sewsuccessfully.
Read some of our past blog posts about New Year's finery at Sew A Sparkly New Year, Party Pants, Party Tops, and When More is Better!
Happy New Year and Happy Sewing, RAE