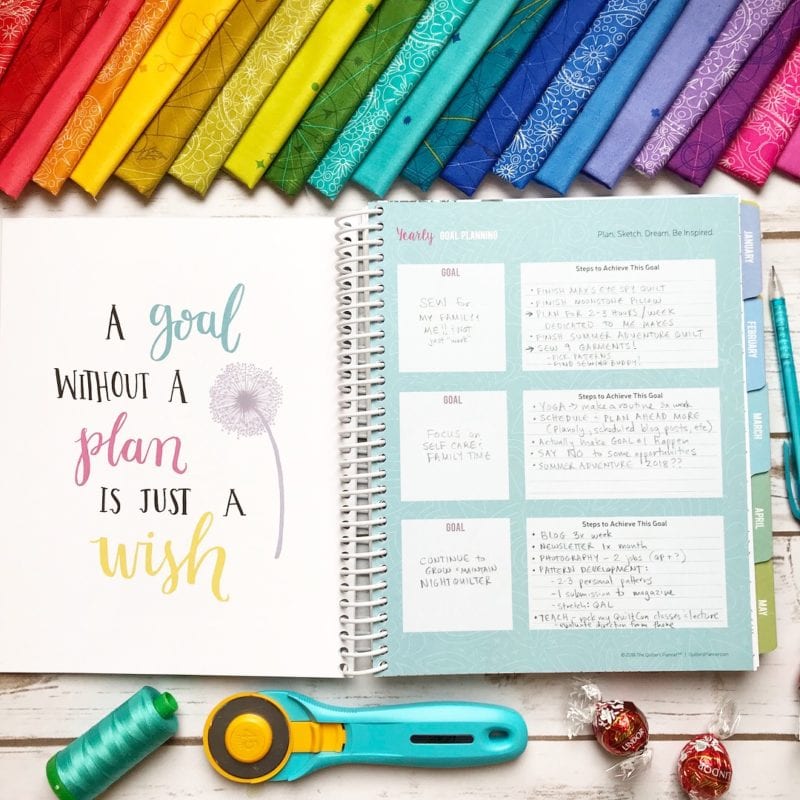 The beginning of a new year is always a good time for making resolutions and plans.  Rae and I have been setting our business goals for 2020 – new events, new patterns, a foray into downloadable products, expanding our wholesale business – and monthly plans.  We are probably overly optimistic about what we can accomplish within one year, but writing down the goals and planning the steps to execute them really pushes us on our way.

We are excited to finally be fulfilling one goal that's been on our list for  years – to get to the West Coast!  In February we are participating in the Sewing & Stitchery Expo in Puyallup, WA.  Rae has signed on to teach one and two-needle classes and to present a few trunk shows on the free stage.  Fit for Art will also have a booth in the vendor hall.  The next 6 weeks will be full of logistics – figuring out how to get our merchandise and display equipment all the way to Washington state – and other preparations.  We are looking forward to introducing our patterns and our philosophy to a new audience, as well as hoping to greet some west coast customers that we've never met in person.  Please stop by to say hello if you live in the area or are attending.  Registration for classes open on the Sewing & Stitchery Expo website on January 8th.
What are your sewing goals for 2020?  We would be privileged to help you progress toward your goals by working with you at one of our 2020 sewing retreats.  We've planned a five-day retreat for both spring and fall in a location near Baltimore which includes meals and a residential option so you can work without interruption.  For both retreats, we invite you to work on the projects you choose with our expert guidance for fitting, sewing techniques, or planning your dream wearable art.  At past retreats we have enjoyed helping our students to get a great fit (particularly in Fit for Art Patterns) and modify their patterns for style variations, refashion vintage garments, and plan and execute the project of their dreams.  At last year's spring retreat, for example, Suzanne focused on creating a Tabula Rasa Jacket from some treasured Japanese kimono fabric.
Registration for the Sew Successfully Spring Retreat is already open on our website!  Join us at the Maritime Conference Center from April 22-26, 2020.  We have the same fabulous space that our spring 2019 retreat was in – a large work room with windows on 3 sides with great views and sleeping rooms just steps down the hall.  (More than one student was spied sewing in the middle of the night in her PJs.)  For travelers, the Maritime Conference Center has the added advantage of being near BWI airport and the Amtrak station and offers guests a free shuttle service.  Read the details in our event calendar and register now for 2, 3, 4, or 5 days.  The more days you stay, the more you can accomplish! We welcome you to contact us if you have any questions.
The Sew Successfully Fall Retreat will be held at the Bon Secours Retreat Center in Marriottsville, MD (west of Baltimore just off route 70) from November 4 – 8, 2020.  This is a quiet and lovely property with walking trails and places for contemplation.  Save the date now and look for registration to open in the spring with an announcement through our blog and newsletter.
If you are looking for a workshop that is shorter or more focused on a single goal, consider signing up for one of our upcoming classes:
If you are looking for a quick fit for jackets, knit tops or pants or want to take a shorter class, visit Fit for Art at one of our spring retail shows: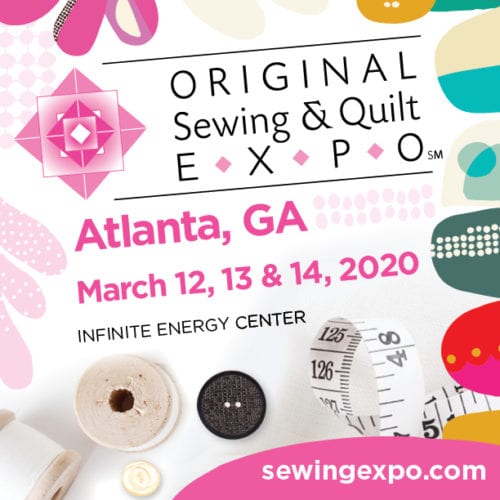 Please note that class registration is already open for the Atlanta OSQE; many classes fill quickly so don't delay in getting signed up.
Whatever your sewing goals for 2020, we wish you great success and Happy Sewing!  Carrie