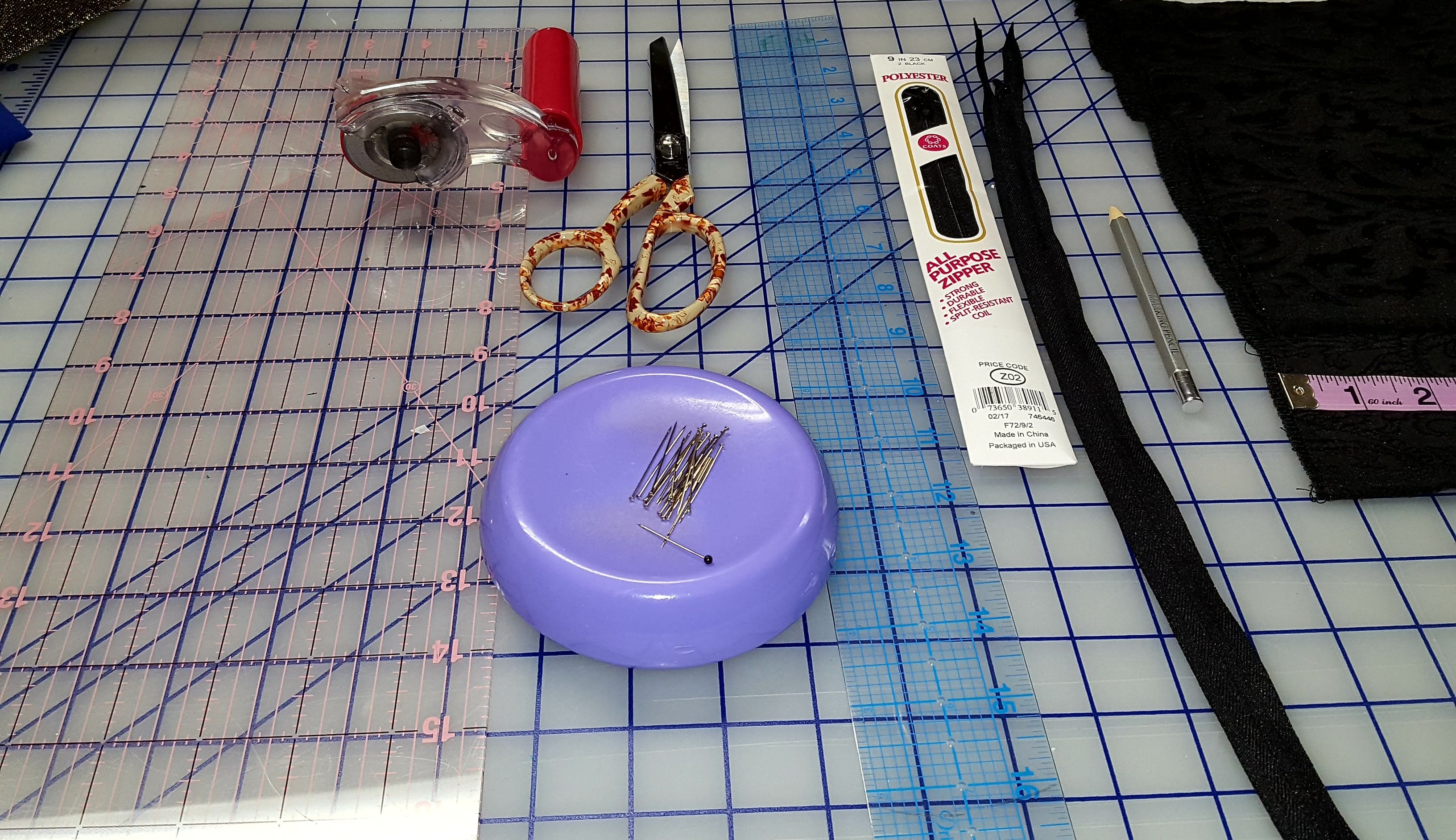 Last Friday I whipped up a pair of pants to wear out to dinner that night in celebration of my daughter Sarah's birthday.  All during the holidays I had wished for some festive narrow black pants that were not denim, but there was no time for stitching.
When I returned to the studio after New Year's I checked the pants fabric shelf and sure enough, there was a stretch black jacquard fabric I bought from Style Maker Fabrics last year.  Now I just had to find a few hours to cut and sew my favorite narrow Eureka! Pants with a waistband and small in-seam waistline pockets.  (These pockets will be in our next pants details pattern.)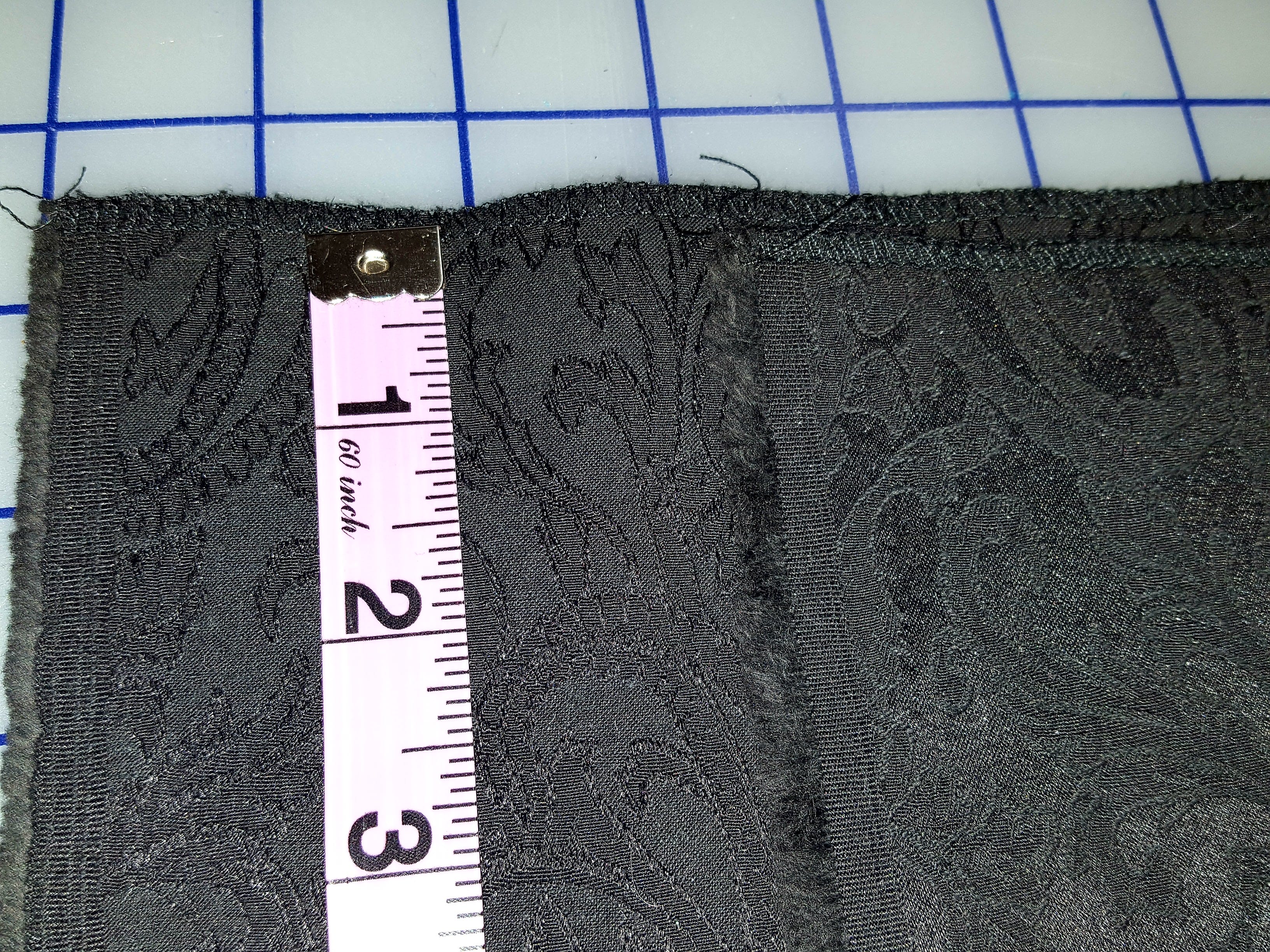 When I teach pants classes, I tell my students that you can make a pair of simple pants in an afternoon if you have customized the fit of your pattern and internalized the construction process. Usually, they look skeptical.
Well, here is the inside scoop on how to have pants in a jiffy:
Preparation
Have prewashed fabric ready and waiting for your sewing projects. When you see fabric in the colors you wear, buy the amount you need and wash it so it is ready to go.
Keep a stash of zippers and waist treatment supports in your color group. I always have dark 1" elastic for my waistbands, black 9" zippers, dark interfacing and thread for the machine and the serger.
Bring the shoes you will wear with the pants to your sewing room for fittings.

Everything to use is at hand.
Pattern Check
Keep notes on your pattern and read the notes, including the length of the waistband and elastic stabilizer before you begin cutting.

Pattern notes, I rely on them for successful
cutting.

I brought down my favorite new pair of narrow Eureka! Pants and checked the pattern to make sure it reflected the size of the new pants in the crotch curve and inseam especially.

Checking the inseam.
Cutting
Clear your cutting space so it is clean. I had to put away the holiday gift wrap before I could start.
Have your tools readily available, like scissors, pins, weights, rotary cutter, rulers and marking pencils.
Know your best cutting layouts. I fold my fabric so a 3 ¼" strip of single layer selvage extends beyond the doubled fabric.  That way I can cut my waistband with the selvage edge as my inside finish.

Checking the grain placement.

Lay-out your pattern pieces with weights and check the grainline several places to assure the pattern pieces are placed on grain. Then pin the pattern pieces in place if you wish.  I do.

Grain check down the leg.

I cut the front and back pattern pieces with scissors and the waistband with my rotary cutter.

Preparing to cut waistband.
Having a system you know and like keeps things moving smoothly.
Sewing preparation:
Before I leave the cutting table, I mark and pin the darts and pin together the two inseams.
Apply any interfacing needed – I put strips across the pocket openings and up each side of the zipper opening.
Sewing – After you have made a few pairs of pants, these steps should become second nature.  This is my order of construction, yours might be a little different depending on the styling you choose.
Stitch the darts in the back, inseams, and complete the first pocket step.
Press inseams open and pocket openings in place.
Complete pocket at sewing machine
Serge finish inseams and around each pocket, then serge finish each crotch curve.
Sew the crotch seam on the sewing machine and insert zipper into interfaced opening.
Flip pants and pin, then sew each side seam.
Quickly try on the pants to check the fit. Adjust if necessary.
Press side seams together toward the back.
Serge finish each side seam and around the bottom of each pant leg in preparation for the hem.
Pin and then stitch the waistband around the top of the pants attaching cut side to the top of the pant and leaving room for the tab and seam allowance.
Pin up your usual hem.
Quick try on to assess the placement of the waistband and the length, adjust if necessary.
Zig-Zag the elastic into the seam allowance.
Finish the ends of the waistband cleanly.
Pin the selvage edge of the waistband in place inside the pants to finish the waist neatly.
Stitch in the ditch to anchor waistband finish to pants.
Hand stitch a large skirt hook to the tabs at the waistband.
Machine stitch the hem in place.
I cut on Thursday afternoon and stitched on Friday morning.  I finished by 12:30PM.  I would add that I was all about the business of stitching these pants, no coffee breaks, phone calls, Facebook, or e-mail reading.  I also chose not to photograph the sewing process since every element was black and you would never have seen the details.  Plus, it would have slowed me down a good bit.
After I wore the pants on Friday evening, I decided to narrow the legs a little more before wearing them to a party on Saturday evening.  That did not take long either.  It is in the wearing that we really assess the fit.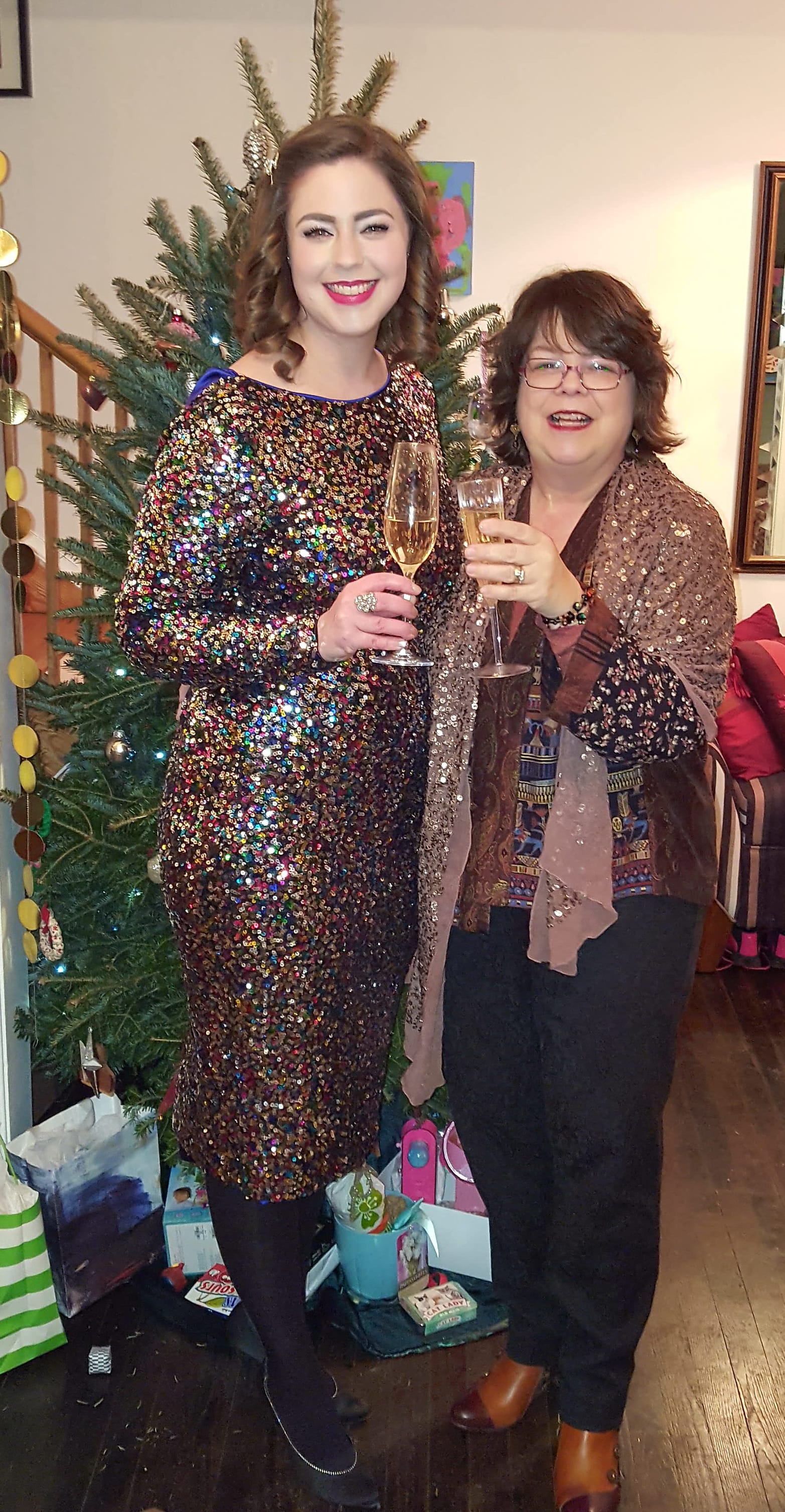 Of course, you will get faster with each pair of pants you make if you are mindful of the process and how it works for you.  If you can carve out time to make 2 pairs of pants in a row, the steps will become more established in your head.
Have you tried this?  Does it work for you?  Sound like a good goal for 2018?  Why don't you come to our pants retreat in March for 2 solid days of pants construction, pants details pattern work, fitting or any other pants goal you might have in a pastoral setting with meals included.  Or get inspired to start with a pants fitting and my Contemporary Pants Wardrobe class at the OSQE in Atlanta.
Happy Sewing, RAE
P.S. After photographing my pattern, I have decided a 2018 goal for me would be to copy my stretch woven Eureka! Pants pattern. It is tired after so much use and sizing adjustments.