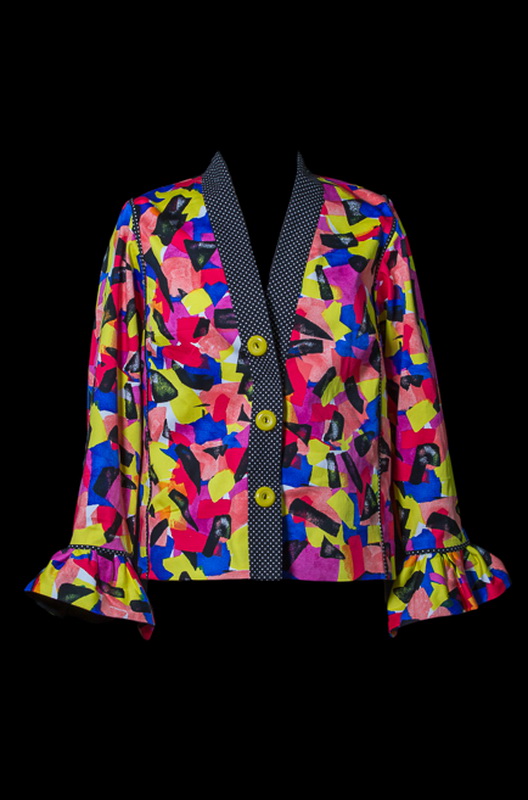 If you follow fashion you know that each season the magazines identify trends to help you curate a wardrobe that is "Au Courant".  We don't usually think of our pattern collection and design direction as trendy, but this year some of the spring and summer trends fall right in line with our Fit for Art offerings.  We especially noticed the soft kimono tops, mixed floral prints and full sleeve details in the magazines and catalogs.
Let's take a look at several tops in the gallery that mix prints and feature the bell cuffs from our Sleeve and Cuff Variations pattern for the Tabula Rasa Jacket (TRJ)
The first is a mixed cotton in bright yellow and blue floral prints.  The prints are accented with striped shirting in the same colors to keep the prints from getting out of hand!  The largest print is in the body and the smaller print is used for the sleeves and sides.  A classic combination that is set off perfectly with the vintage enamel buttons.  The bell cuffs are so on trend and they look great with the pleated collar band from the Band Variations and Pockets pattern.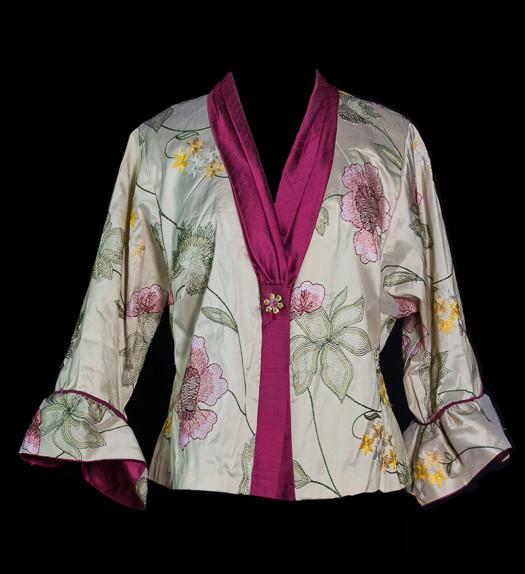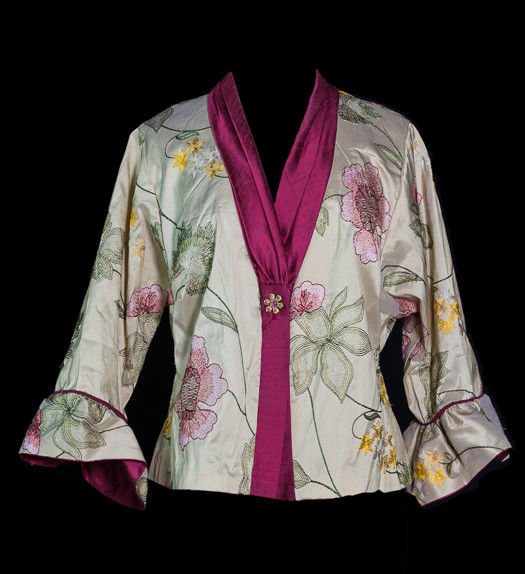 I used the same combination of pattern variations and another vintage button to make this embroidered silk dupioni TRJ.  The collar band and lining for the bell cuffs are made with a coordinating raspberry dupioni.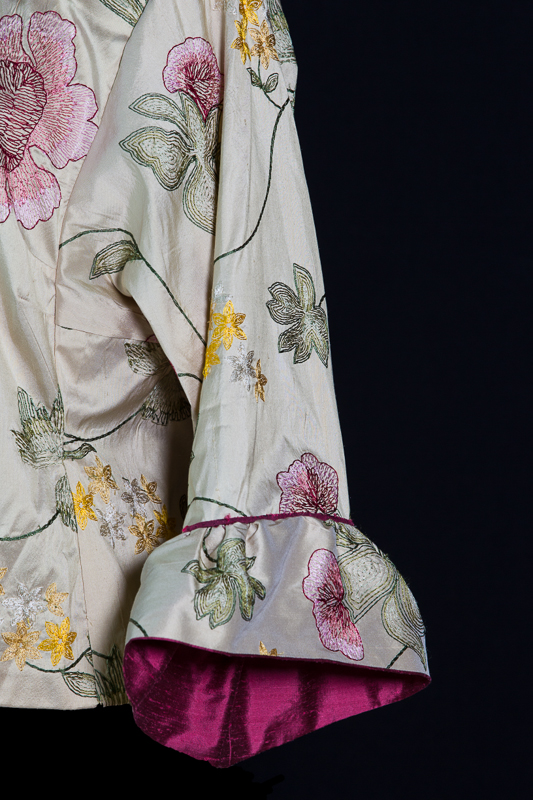 This dressier version of the Coral Bells jacket is also right on trend.
Here is a new top I just finished.  It was a Me Made May stash-buster using two Liberty of London cotton lawn prints that had been sitting on the shelf a while.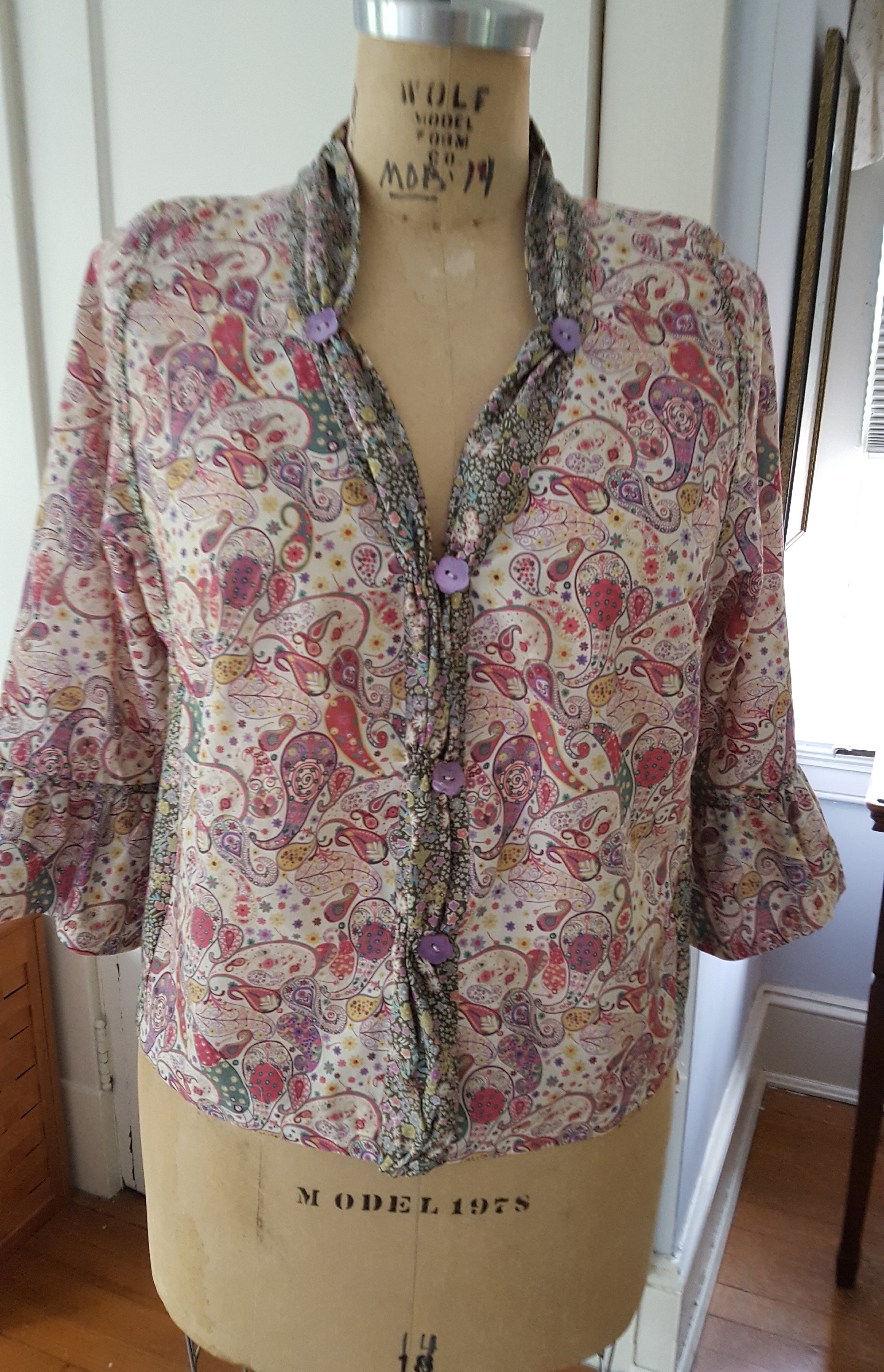 The prints are a much smaller scale than the previous tops and the sleeves have been shortened for a fresh summer look.  It is so light weight and airy with its shell button accents.  I am still waiting for a nice warm day a to wear it.  Later this summer I will blog about some specific "summarizing" changes I made to the pattern and the ruched band which adds another soft, feminine finish.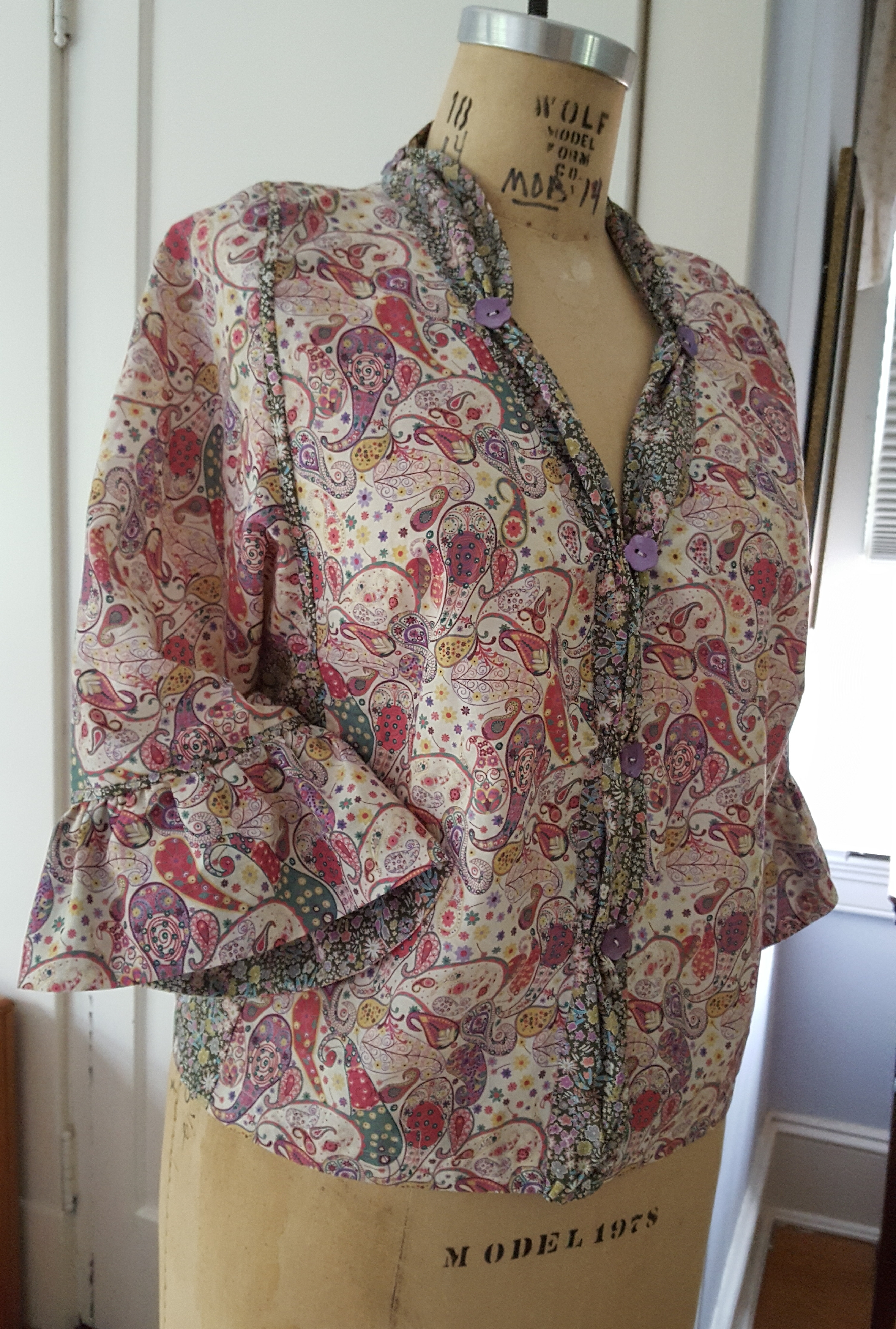 I'll end with a bolder mixed print trend setter.  This primary colored geometric print in cotton sateen has a professional, but fanciful look.  It has been accented with a band and flat piping made from tiny black and white polka-dots.  This top is the TRJ, altered with the trimmer fitting tips in our Helpful Hints section for jackets.  The bell cuff was lined with the border print that edged the geometric fabric.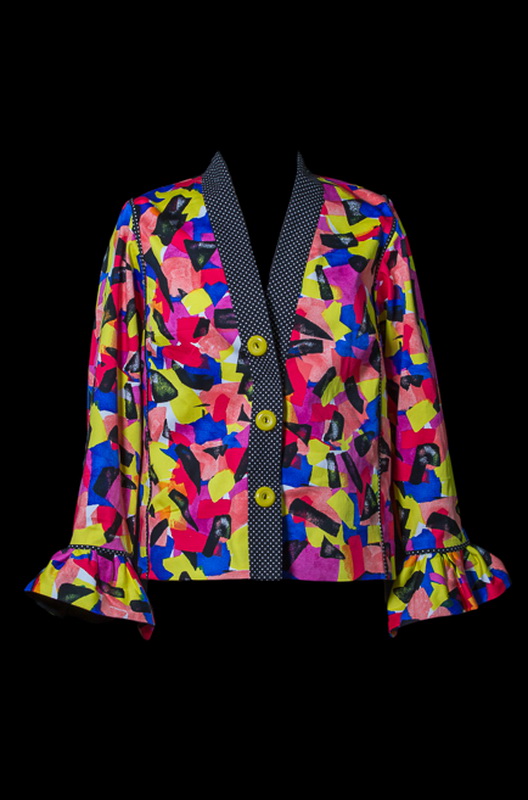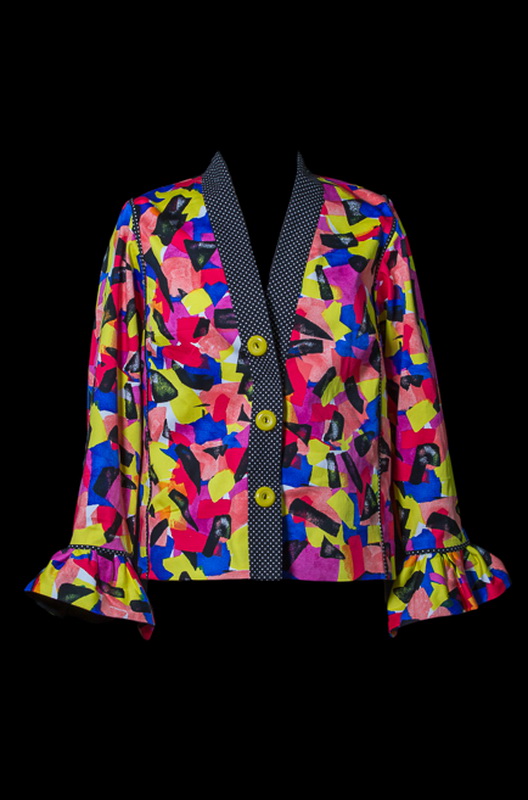 Because we love pants too, all these tops could be worn with blue denim Eureka's. (My go to pants and denim is also so on trend.) The first and last jackets look great with white cotton Eureka's for a more formal occasion.  I am feeling the need to make some olive-green pants to dress up the other two tops.
Well- fitting basic Eureka! Pants are the perfect way to complete these outfits. They look neat and trim, but do not overshadow the trendy print TRJ's with their dramatic bell sleeves.
Are you sewing any trendy mixed print tops or jackets?  Have you made a top with our Bell Cuff variation?  This is the perfect time to try it out on your next TRJ.
Happy Sewing, RAE