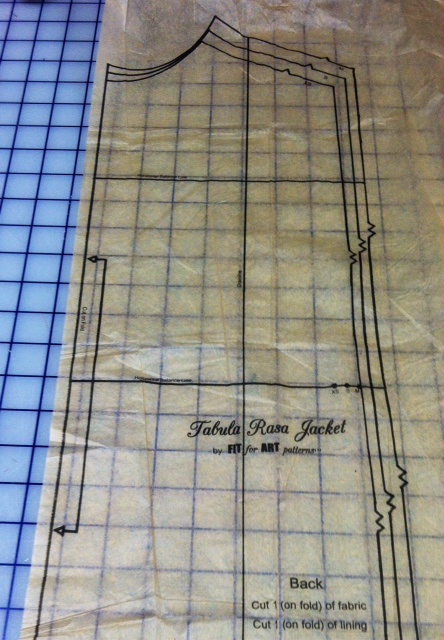 Flat pattern notations are like a special language. If you have sewn for a long time using commercial American flat patterns, you probably speak the language fluently. If you are new to sewing, it might seem like a foreign language.
We are busy finishing up the details of a new pattern variation, and so these notations are especially fresh in my mind.  Both dots and notches are symbols designed to make garment construction easier, but sometimes, I think, they just cause confusion.
Notches
Let's look at notches first. They are triangular or diamond-shaped symbols that appear along the cutting lines of patterns. A carefully clipped notch will match to a corresponding carefully clipped notch to assure you are pinning and sewing your seams accurately.
Notches can be single, double or triple configurations depending on how many notched seams are on your garment pattern. They often appear in an area where there are concave and convex curves coming together to shape a seam.  When there are a number of notched seams, the notches are placed in different places on the pairs of pieces being formed into seams to help you avoid matching seams incorrectly.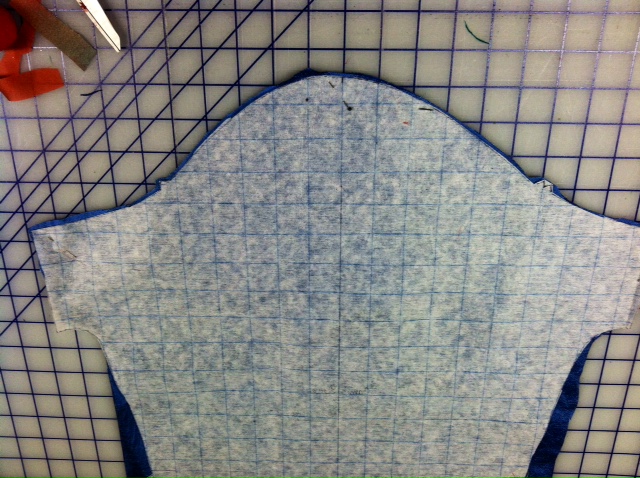 On Fit for Art patterns, we usually use single notches for seams that fall on the front of the body and double notches for seams that are on the back.
Your opinion of and method for cutting notches can probably be traced back to your most influential sewing teachers.  My mom was my first sewing teacher and she always cut her notches out, away from the seam allowance.  She wanted to make sure there was a full 5/8″ seam to release if the garment got to small.
If you like to cut speedily or with a rotary cutter, cutting notches outside the cutting line will slow you down. It is quicker to cut out each pattern piece and then snip the notches into the seam allowance.  Some sewers just snip small straight clips into the seam allowance to mark the notches.
Whatever method you use for marking your notches, be consistent and choose a system that allows you to distinguish between the marked notches and the marked dots.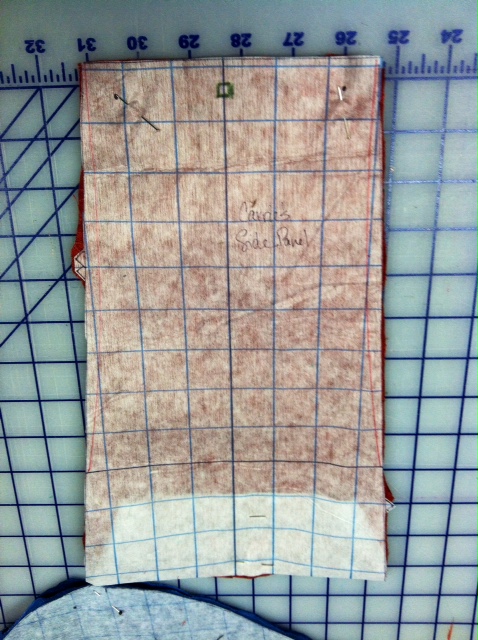 Dots
What is the difference between notches and dots? Dots are also construction notations, but they are usually placed on the pattern along the seam line where a seamed section joins an unseamed section. In other words, a dot (or sometimes a star or a square) indicates where a piece will connect to a seam.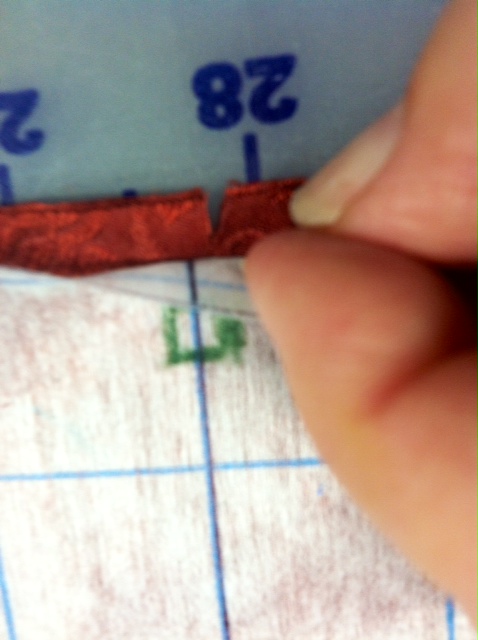 For instance, the directions might say: pin on the collar matching the dots to the shoulder seams. On multi-sized patterns, where cutting lines are the only lines drawn on the pattern, these dots, labeled with sizes can seem odd.  They should fall 5/8" inside the cutting line of the same size.
Understanding how the dots work will help you know how to mark them. They can be marked with a chalk dot, tailor tack or other marking tool. Or, you can choose to mark a dot with notches or small straight clips into the seam allowance. Just don't mix them up with your notch-marking notation and choose the dot that corresponds to your size.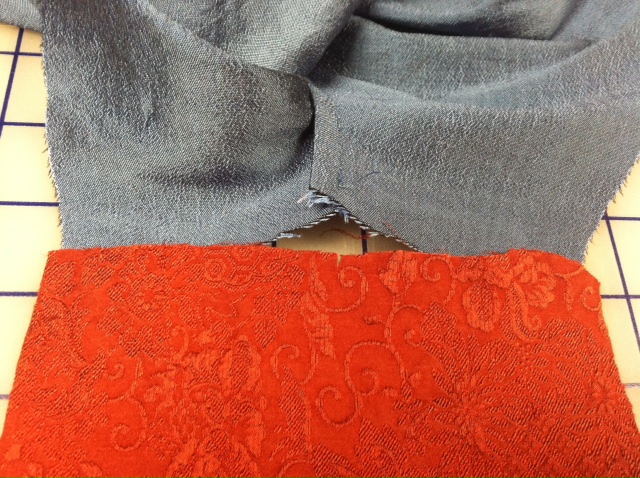 The system I use is as comfortable as an old shoe. It might appear inconsistent with what I have suggested earlier, but I understand it so my Tabula Rasa Jackets (TRJ), Knits and Eureka! Pants construction proceeds smoothly every time.  First, I slow down and then:
I carefully cut my notches outside the seam allowance and make sure the singles have a little point and the doubles are wider with a flat top!
I cut a single notch extending outward for the dot at the top of the sleeve that connects to the shoulder.
I put a small snip in the seam allowance of the side panels, in the TRJ or knits pattern, to mark the square at the underarm. Because I use the straight side, it helps me remember which side connects to the sleeve and which side is the hemline. I also use a small snip mark the dot on the back pattern where the side/sleeve seam connects to the body.
I use a disappearing marker or water soluble dressmaking pencil to mark the darts and other notations.
When putting the sleeve/side section into the body of both the TRJ and the knits pattern, the notches are invaluable to ensure the sleeve fits in properly. And one more word of caution, if you have altered your pattern, make sure to move the dots and notches as indicated in the Common Fitting Adjustments directions so you will have notations that fit as well as your garments.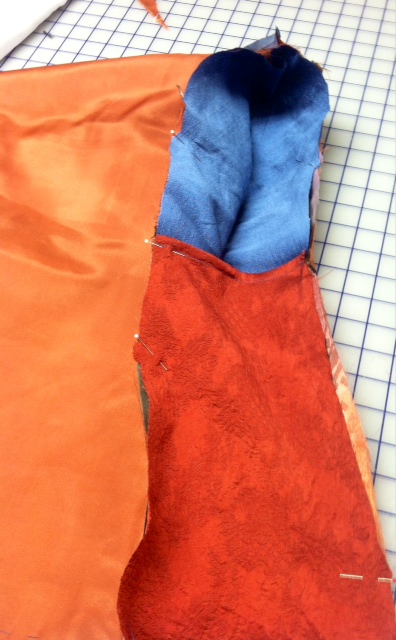 How do you mark your dots and notches?  Finding a comfortable rhythm as you cut and mark your garments will make your entire sewing process feel more comfortable. I often joke that we call it sewing but much of our time is spent cutting, marking, fusing and ironing! If you have not visited our Instagram page lately, check out all the fun garments we are wearing. You see, we don't let cutting and marking slow us down!
Happy Sewing, RAE