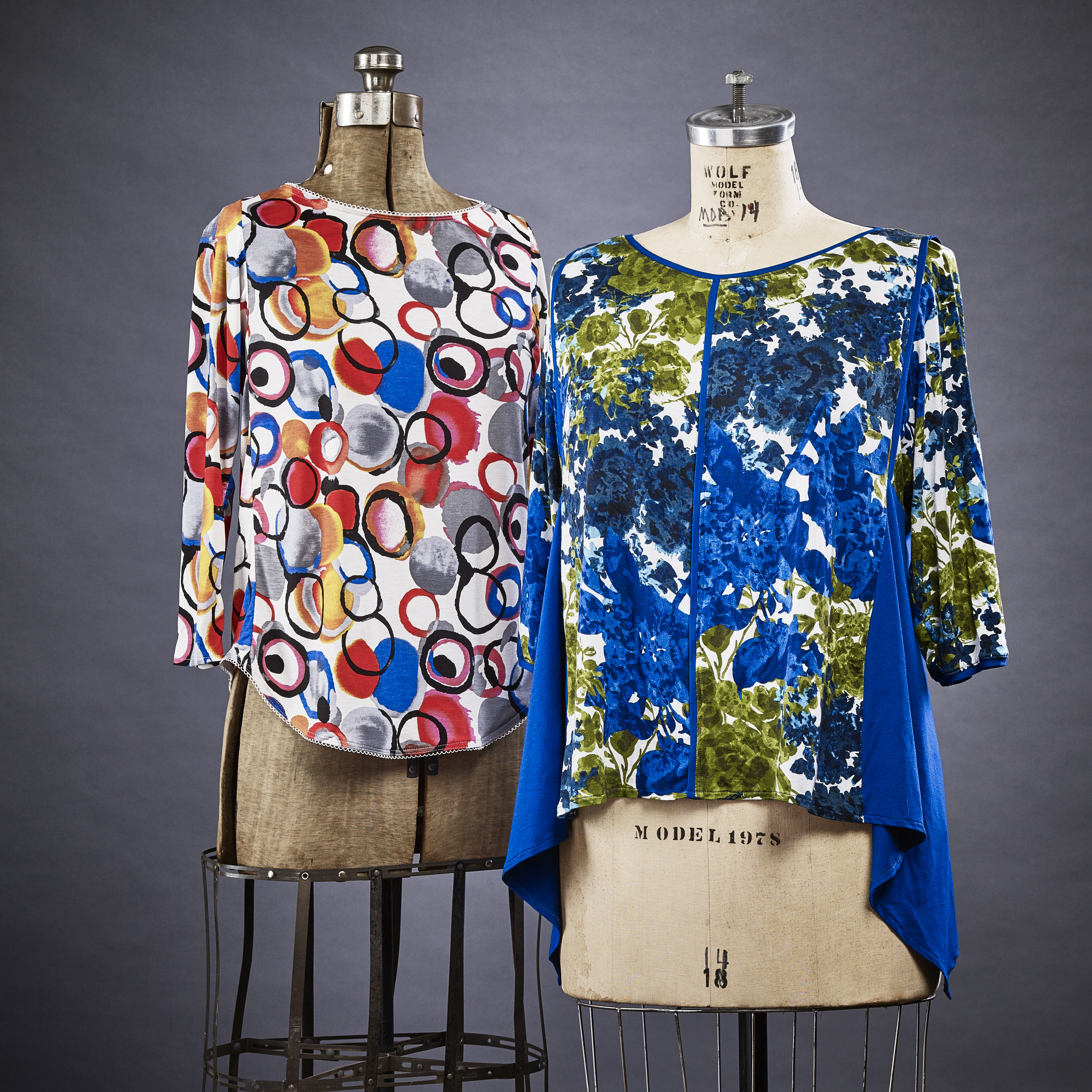 We are in the throes of getting ready to head out tomorrow to the Original Sewing & Quilt Expo in Atlanta, GA.  Our heads are totally immersed in planning classes and presentations, picking jacket, knit and pants samples to take, and packing the van with merchandise and booth display equipment.  So, I thought I'd take this opportunity to preview our stage presentation for this year's spring and fall expos, a trunk show we've titled "Knock-out Knits," while working on my packing.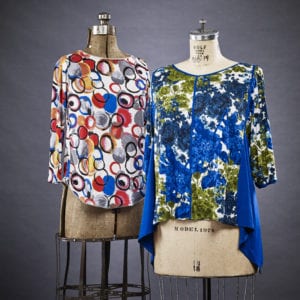 Almost everyone loves to wear knits.  They are so comfortable and easy, we frequently reach for them first.  "Knock-out Knits" will demonstrate how you can create a full wardrobe of knit tops from the most basic wardrobe tee to fun evening wear.  You'll see knit tops ranging in complexity from just one or two lovely fabrics to tops featuring several fabrics, embellishments and trims.  Fit for Art's pattern, Tabula Rasa Knit Tee & Tunic, is versatile enough to be used for all levels of complexity as well as well as for many types of knit fabrics; add on Wide Neckline Variations and you can create a slew of different styles.  (New variations for the Knit Tee & Tunic are in the works, which will give you even more options! You might even get to see a preview at the Expo!)
Enjoy this preview of knit tops you will see at the Original Sewing & Quilt Expos.  When you get to the Expo, make your way straight to our booth to get the best choice of knit fabric bundles.  We have some beautiful French and Italian rayon knits in our new bundles that feel so good to wear, they will go quickly!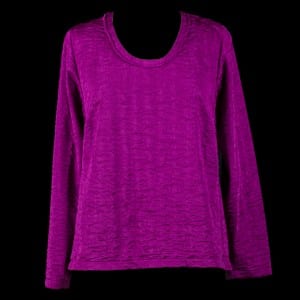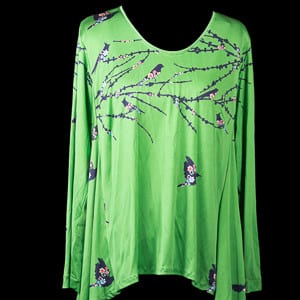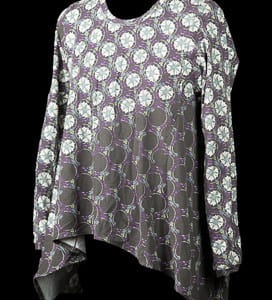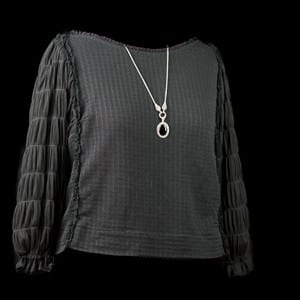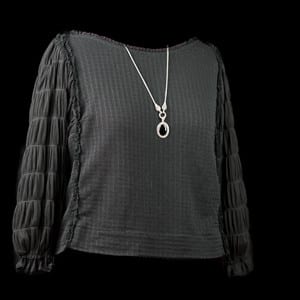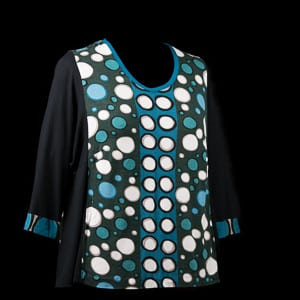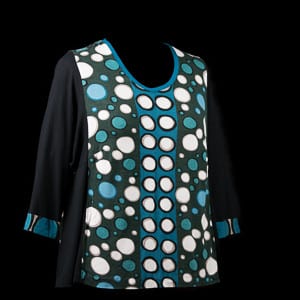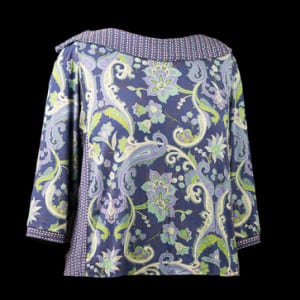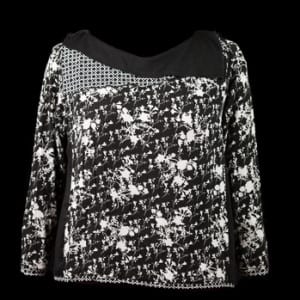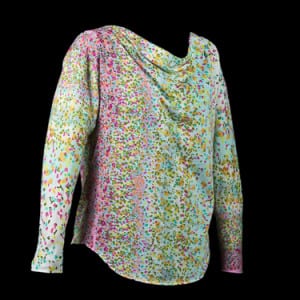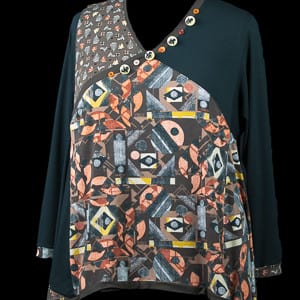 If you aren't coming to the Expo, look in our blog archives for several additional entries featuring knit ideas and projects.
Please join me for the trunk show at the Atlanta Expo on Thursday at 2:30 and Friday at 11:15 and at the Cleveland Expo on Thursday at 3:15 and Friday at 1:00.  This is my first solo presenting a trunk show on the expo stage, so I'd love to see your smiling faces there!
Happy Sewing, Carrie