I am teaching a class titled "Jeans – the Defining Details" at the Original Sewing and Quilt Expos (OSQE) this Spring.  In order to prepare kits for this class in Atlanta, I used the templates and patterns in our Sporty Details pattern to adapt the Eureka! Pants that Fit front into a Sporty Details Eureka! Pattern.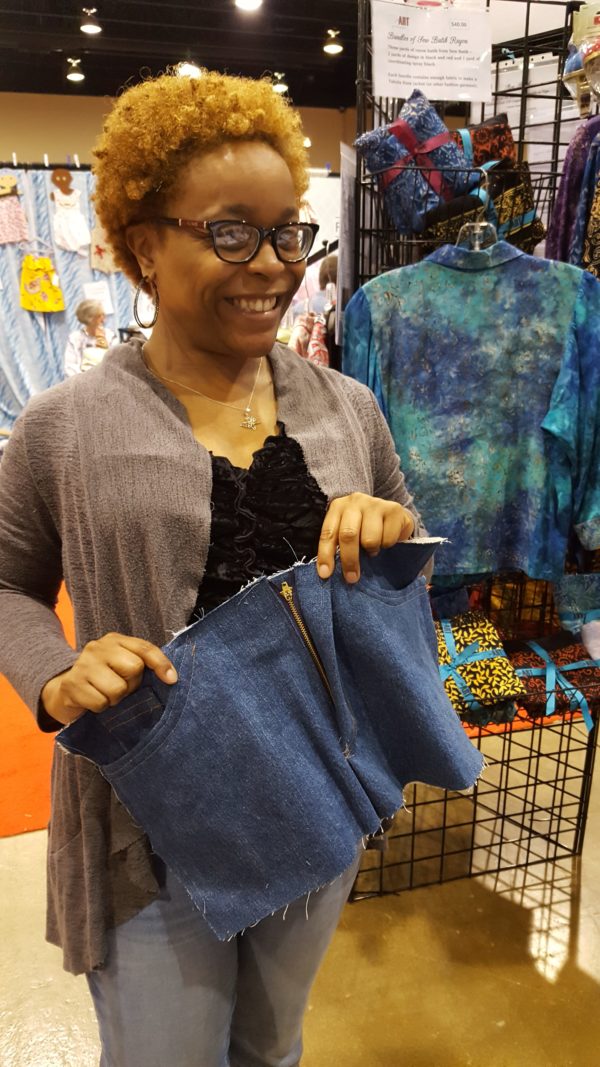 Follow this photographic record of the pattern work to inspire you to create your own Sporty Detail Eureka Pants!  It is not difficult and creating a jeans style pattern in this way assures that your jeans-styled Sporty Details pants will fit as well as your tapered Eureka! Pants that Fit!
Step #1 – Trace off your front pattern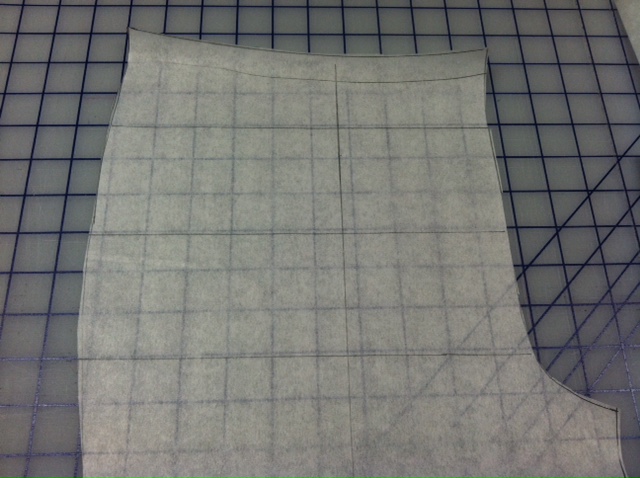 Step #2 – Use the template to trace off the Side/Pocket to match your pants, and trim away the extra paper.
Step #3 – Use the template to create the Side Front that attaches to the Side/Pocket.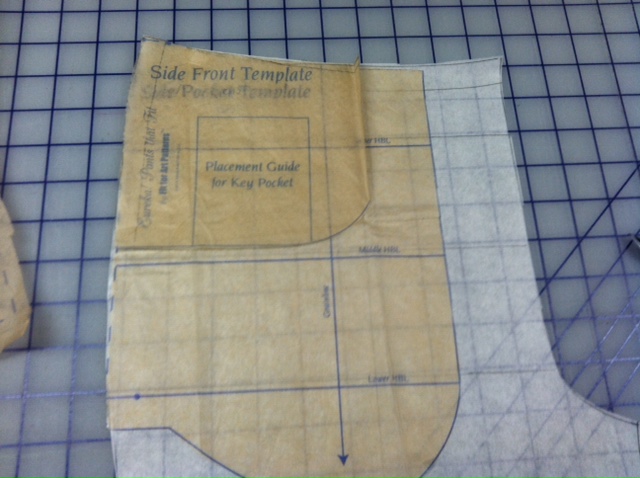 Step #4 – Cut out the Key Pocket if you wish to include one and observe how it stacks onto the Side/Front.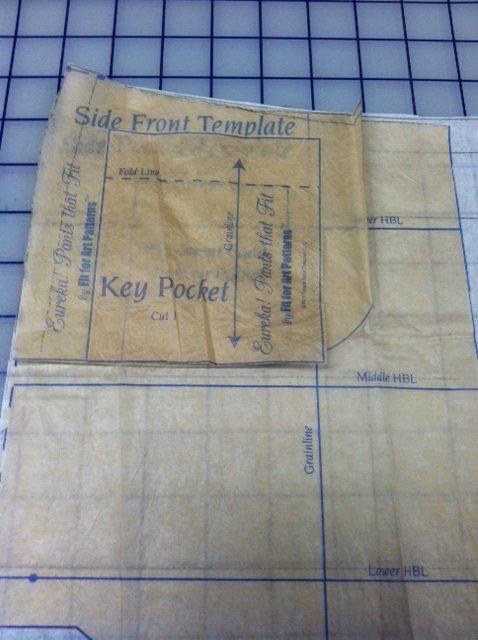 Step #5 – Use the template to create the Pocket Lining pattern.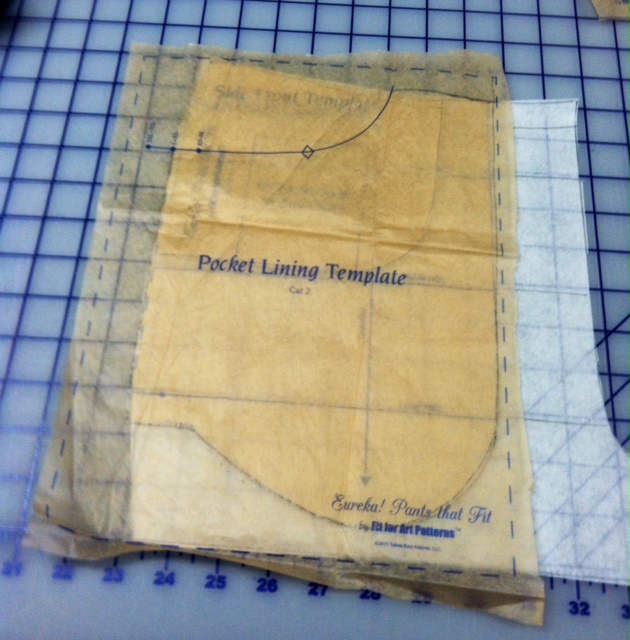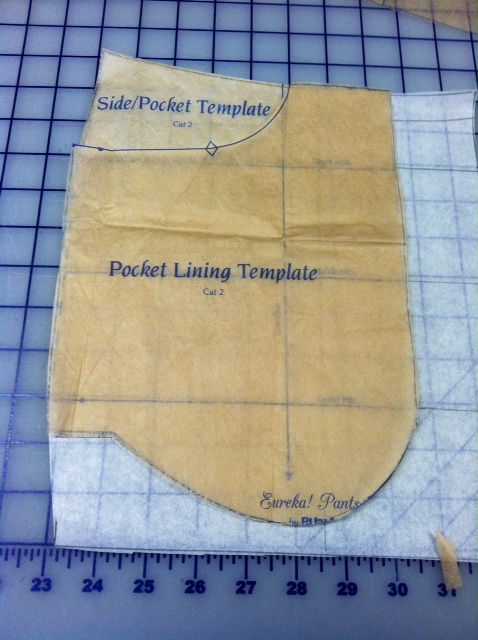 Step #6 – Use the template to create the Pocket Lining Facing pattern to match the Pocket Lining pattern.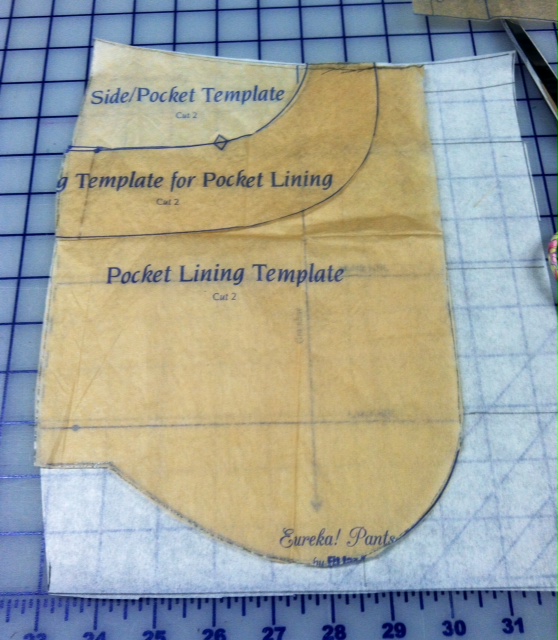 Step #7 – Adjust the top of the pants pattern with the same curve as the Pocket Lining Pattern.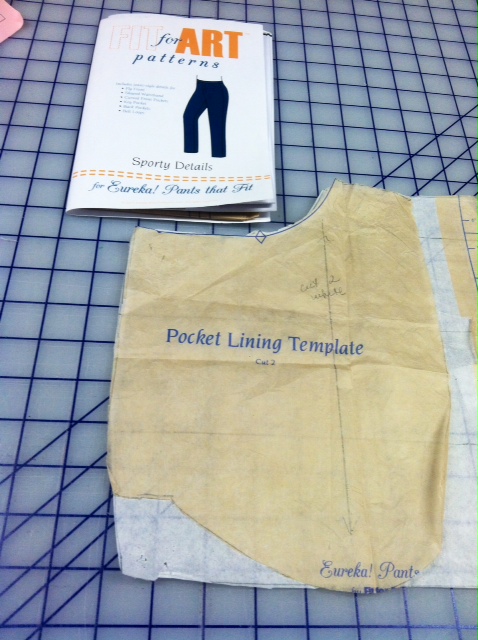 Step #8 – Add the Fly Extension template to the front of the pants pattern.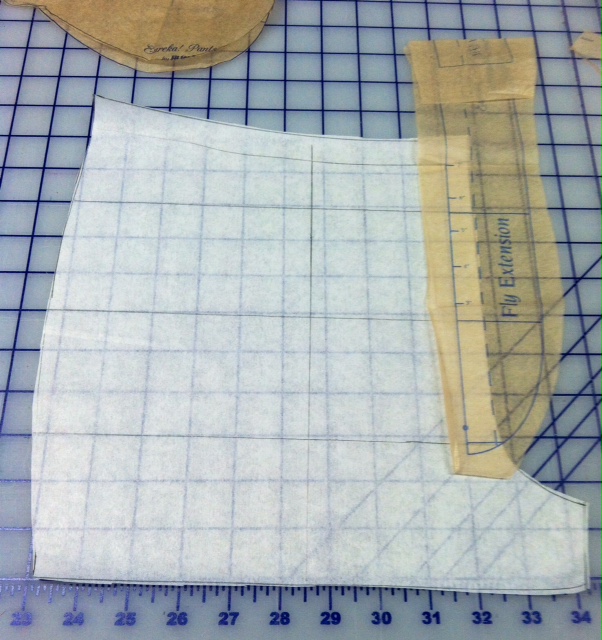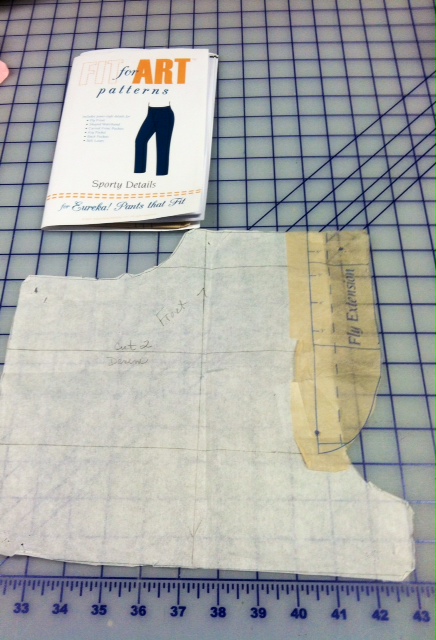 Step #9 – Trim the Fly Guard pattern to match the Pants pattern with the Fly Extension.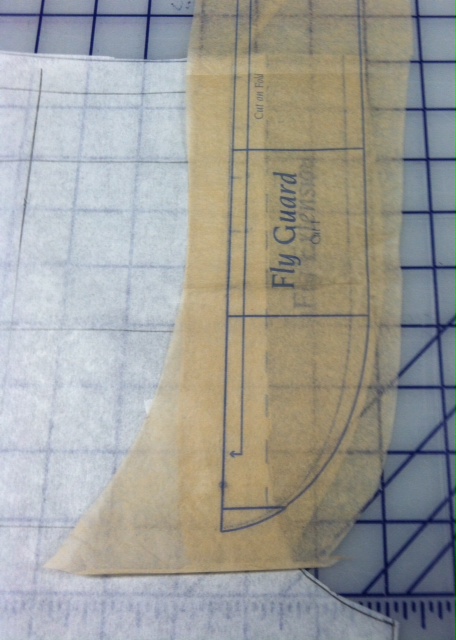 Once you have done your pattern work, which is thoroughly detailed in the Sporty Details Instruction booklet included in the pattern, cut and sew your jeans in any color combo that interests you. Or, choose the classic blue denim with orange/brown top-stitching that the students stitched up in my OSQE hands-on class in the Bernina Classroom.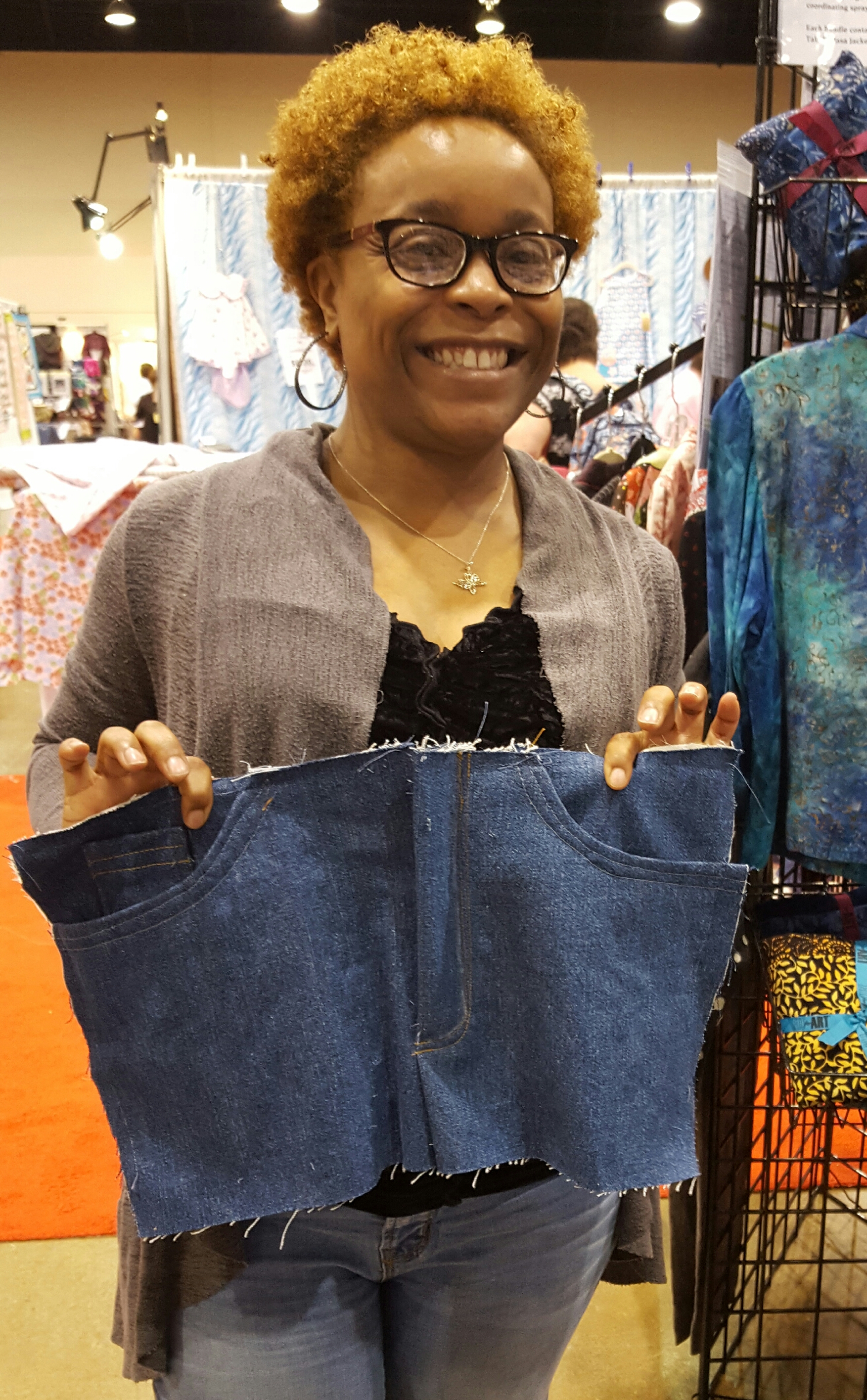 If you want to practice sewing the pocket and zipper details before making an actual pair of pants, just make a sample, like we did in class.  Stay tuned to Sew! Let's Get Dressed for a future post about the zipper.
Sign up for "Jeans – The Defining Details" class at an OSQE near you.  If you cannot make it to an expo, read my previous blog posts about Jeans details and hip pocket placement.  We also invite you to watch the new videos taped during my appearance at Creative Living with Sheryl Bordon.  You will see the materials needed to create Authentic Jeans Details and will see jeans presented as one element of the Modern Pants Wardrobe.
Happy Sewing, RAE