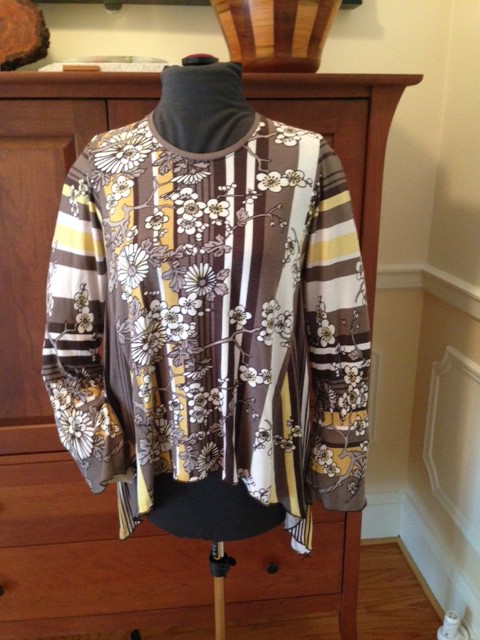 As Rae mentioned last week, we are working on a knit pattern with neckline variations for the Tabula Rasa Knit Tee and Tunic. We hope it will be ready for release this Fall. In the meantime, I'm going to share a few easy sleeve variations that you can try now!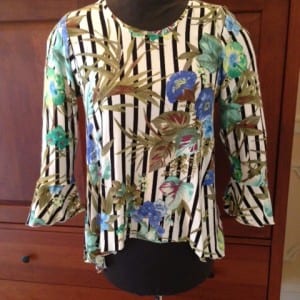 You may have seen this first tunic at one of our Fall 2014 or Spring 2015 shows. I cut the sleeves to a length that falls a little below the elbow, then added a Bell Cuff from our Sleeve & Cuff Variations for the Tabula Rasa Jacket. For working in a knit, the cuff is unlined. After attaching the cuff to the sleeve, I serged off the seam allowances and pressed them towards the hem. I finished the sleeve hem with a simple rolled edge on the serger, but you could also use a baby hem as described in the instruction book for the Knit Tee & Tunic.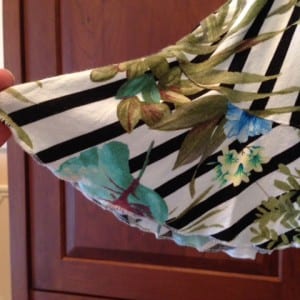 Depending on how full you'd like your Bell Cuff, you may want to reduce the pattern by ¼ to ½" at the fold line to be consistent with the narrower sleeve in the knit top pattern. If you don't have Sleeve and Cuff Variations, you could also try this concept with the cuff pattern found in Swing Variations for the TRJ.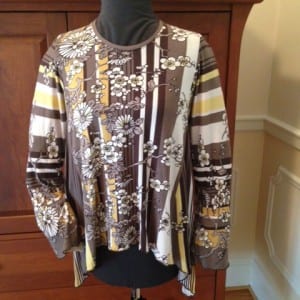 For the second tunic, I wanted a soft sleeve that I could wear long or pushed up to ¾-length. I cut a full-length sleeve but widened it by about 1½" at the hem on both sides of the sleeve, easing out from below the underarm curve.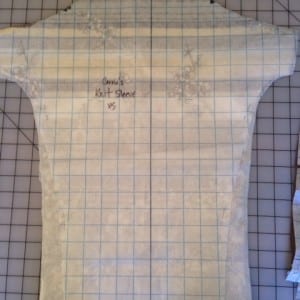 Next I inserted a piece of ½" wide elastic a few inches below the elbow before sewing the underarm seams closed. I cut the elastic a few inches shorter than the sleeve's width and sewed it directly to the sleeve with a zigzag stitch, stretching the elastic as I went.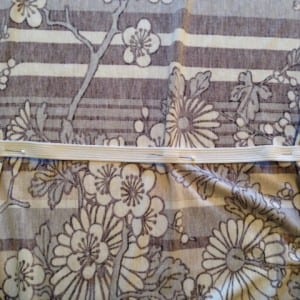 The ends of the elastic are anchored in the underarm seam.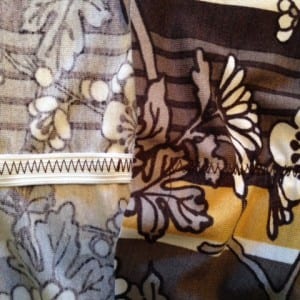 Again, I finished the sleeve hem with a serger rolled edge, but you could certainly use another hemming method.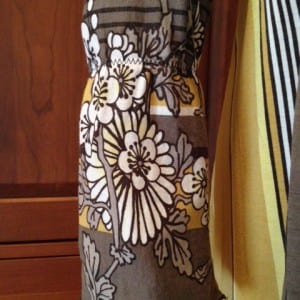 We are constantly experimenting with variation ideas to find great new patterns for you, but they don't all work the first time around!  After wearing this tunic a few times, I've found the ½" wide elastic to be a bit irritating directly against my skin. Next time I think I'll try a narrower or softer elastic (perhaps ¼" or even round) or maybe even sew a casing to the inside of the sleeve and run the elastic through it after assembling the top. If you try either of these methods, I'd love to hear how you like it! Or have you created other sleeve variations for your knit Tee or Tunic? Please tell us about them.
Happy Sewing, Carrie
P.S.  We are contemplating holding a retreat here in the Baltimore area in late summer or fall. We'd like to get a sense of whether enough of you might be interested in joining us for a week of sewing – with Rae and Carrie available to help with fitting, technique or other sewing matters.  You might also get to test some of our new patterns in development!  We would hold it at the Mt. Washington Conference Center in northwest Baltimore. The facility has a large and well lit room for us to spread out in and offers hotel rooms if you're coming from out of town. They would provide a daily hot lunch buffet and ample snacks and beverages. To cover our costs, we would have to charge in the neighborhood of $450 for 5 full days.  If you are interested in joining us, please drop us a line at Contact us with your contact info.