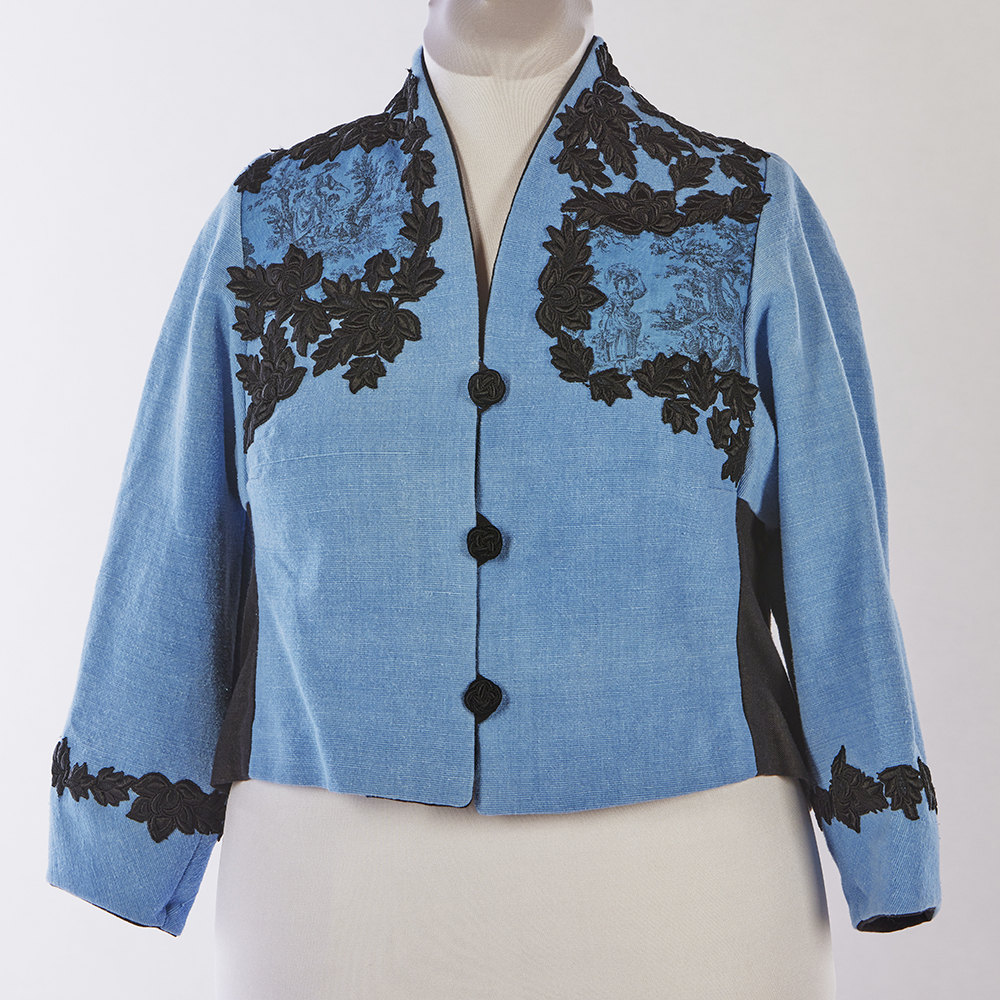 Cotton ottoman and classic toile fabris were refreshed with French Pastel dye then stitched up perfectly in this Tabula Rasa Jacket with the Rain or Shine Funnel Neck variation. The toile appliques are encased with hand stitched black lace for an elegant finish. The lace accents the lantern sleeves from the Sleeve and Cuff Variations as well.
Join us in France for our annual summer retreat, Enchanting France – Embellishing Fabric where we spend a day dying fabrics with Pastel dye. There are also lots of inspiring sights to see and fun with applique and collage in the La Cascade art studio.
Read more about Funnel Necklines and the beginings of this jacket in the post Funnel Neck Fit and Fun.