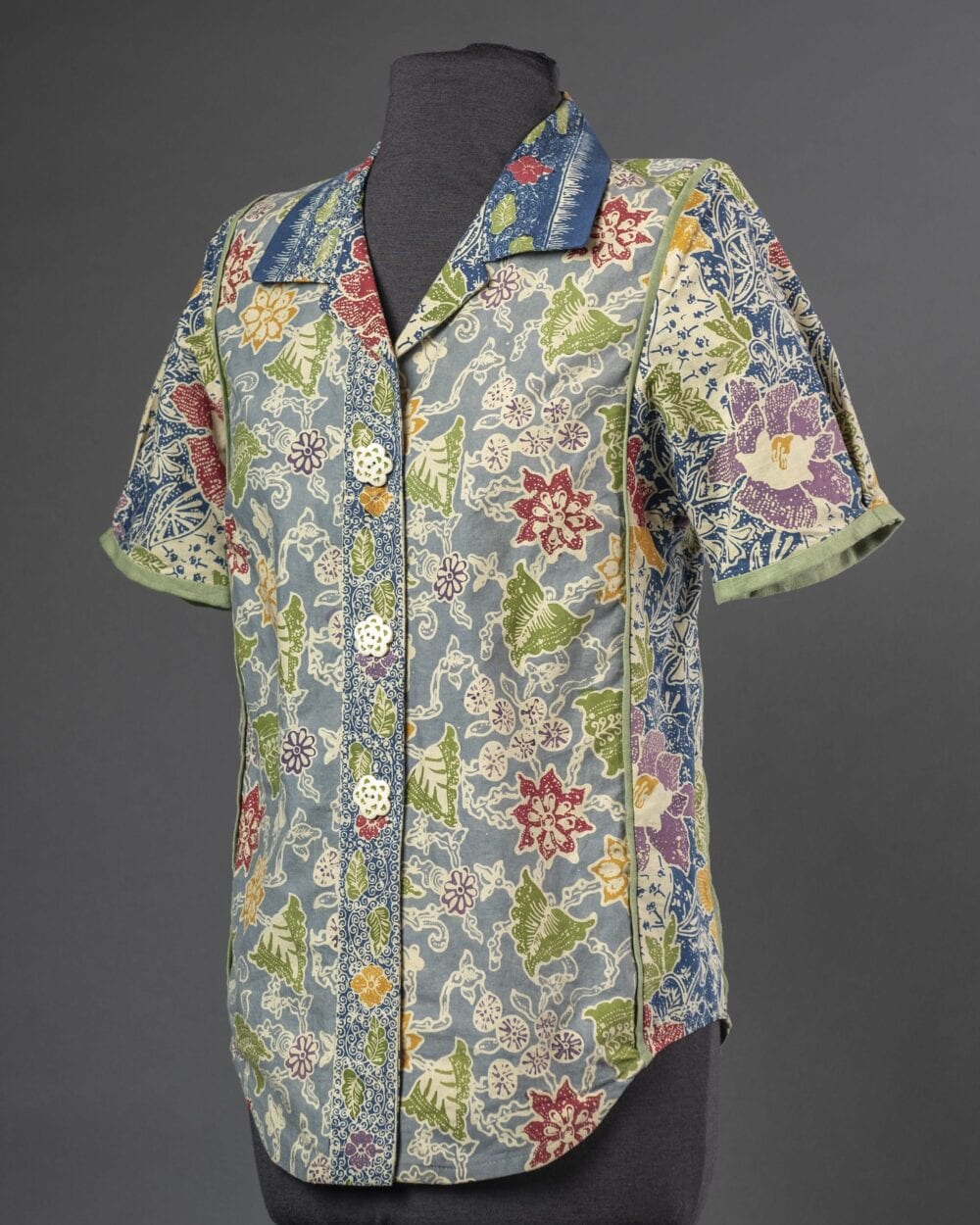 Carrie made this sample from a cotton batik sarong that she purchased in Malaysia.  The sarong was woven with two design areas and a couple of borders in the same threads and colors.  When worn as a sarong, it would be wrapped around the waist to feature the most decorative panel at center front.  This type of fabric presents an interesting challenge for garment making!
Carrie chose to make a Shirt Variation of the Tabula Rasa Jacket, using one design section for the front and back and the other design section for the side panel and sleeve.  Although the two designs were woven to wear together, Carrie felt she needed to separate them along the side seams with a solid piping.  She applied a border print to the right center front to create a button placket, and used a more elaborate border section for the collar.  She also found flower-shaped bone buttons in her stash; there were only 3 and they are a bit large for shirt buttons, but too perfect for this shirt to resist!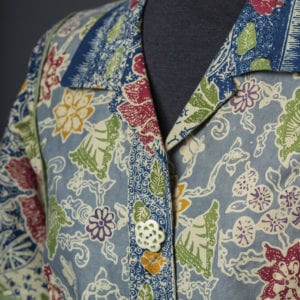 After finishing the sleeves with a binding (same fabric as the piping), Carrie felt that the sleeves flared out too much, so she hand sewed an inverted pleat to tame them.  That did the trick, allowing the sleeves to hug her upper arm.  Find more details in the blog post One Great Wardrobe episode 4.