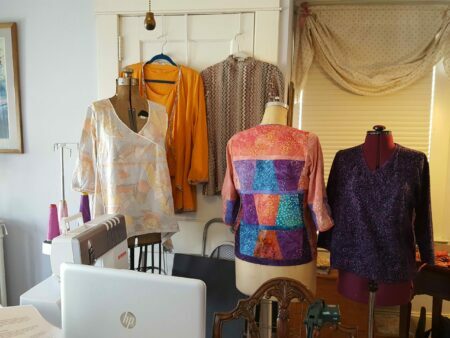 Knits are essential in a DIY wardrobe.  Our Tabula Rasa Knit Tee and Tunic Pattern is a great starter project. If mastering knit sewing is on your to-do list, or you simply want to up your game, join in the virtual fun by signing up for our May Knit Sew-Along on SewBattical!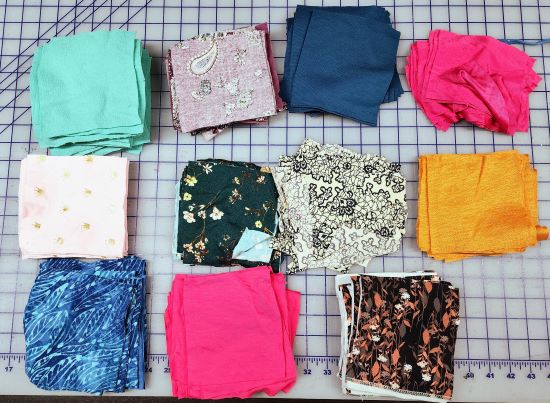 In addition to fitting, cutting and construction tips, the 3rd session will focus on the many types of knit fabrics and how each fabric's qualities affect the garment's design and fit.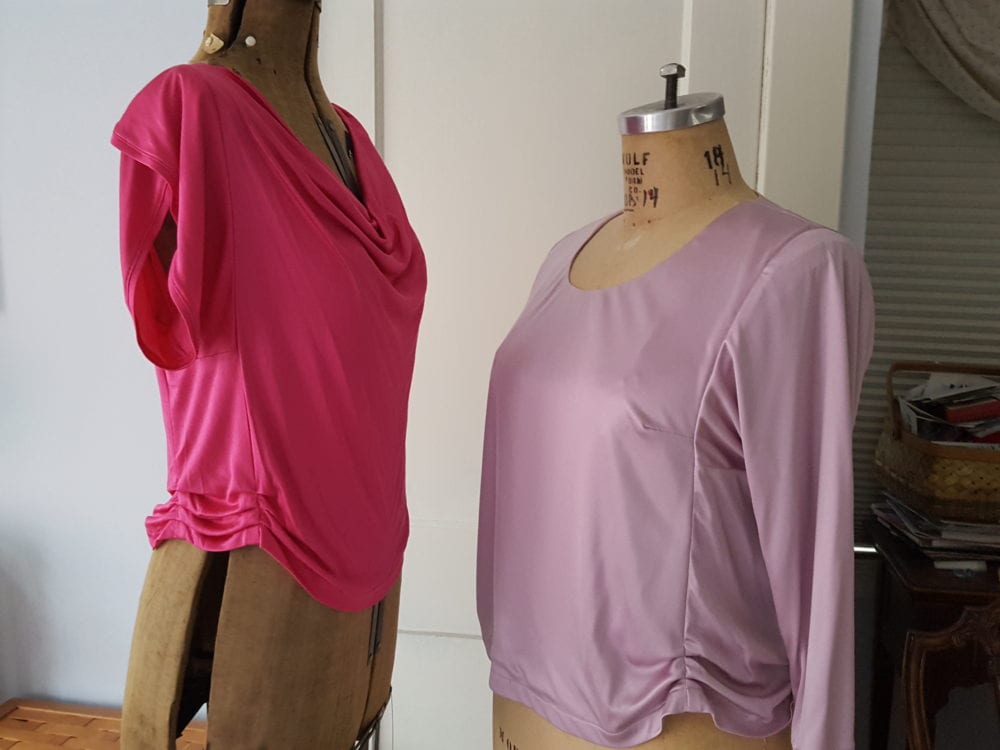 The class will really come to life with our Knit Swatch Kit in hand. Knit sewing success is dependent on training one's fingers to assess the weight, drape and stretchability of each sample.  We cannot always depend on the information provided at the fabric store!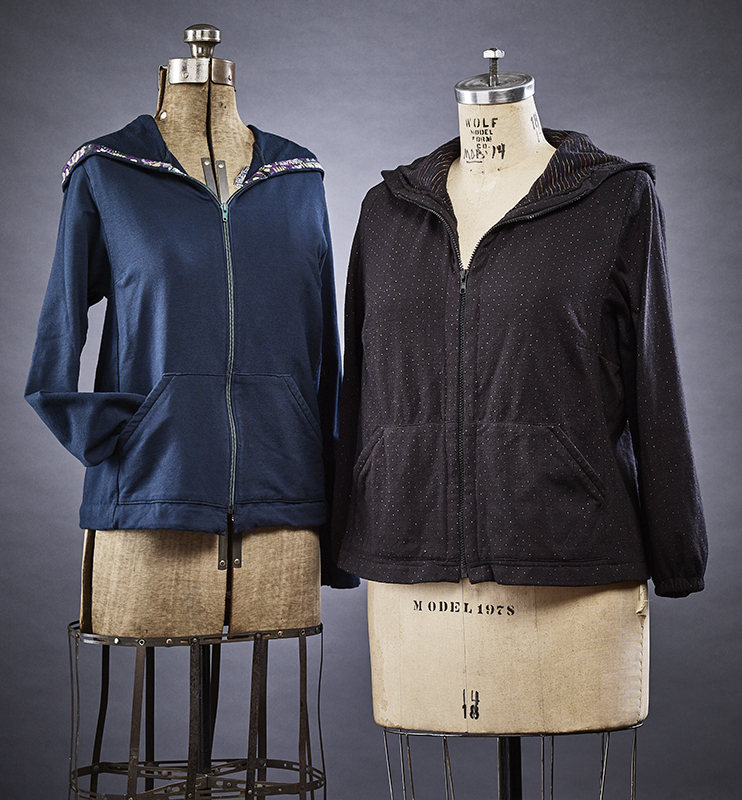 Identifying these fabrics and understanding their properties will lead to informed preparation and likely sewing success. While this swatch kit is not a class requirement, having it in hand will really give you a feel for knit fabrics and their variability.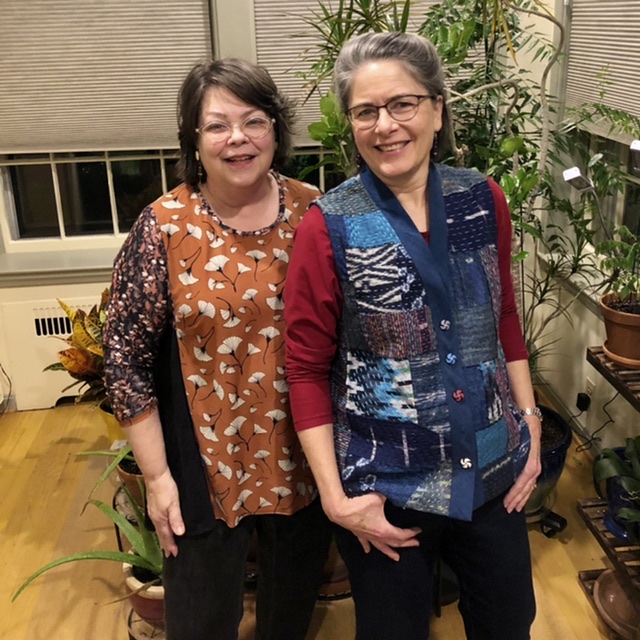 We will look at Tabula Rasa Knit garments made with each of the 19 different knits to illustrate design success.  Time will be allotted to discussing construction and pattern adjustments needed to accommodate a low or high level of stretchability.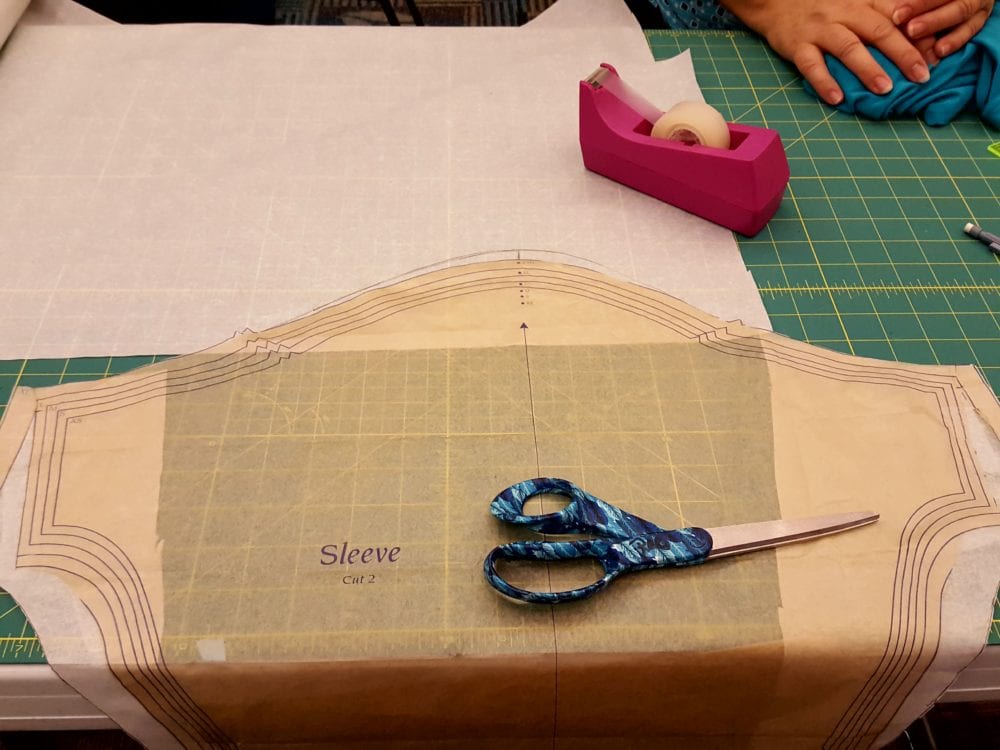 Choosing neckline and hemline finishes based on the knit's nature will also be addressed. Knit supports are also included in the swatch kit, too, to introduce the benefit of fabric supports that can enhance the construction of these tricky fabrics.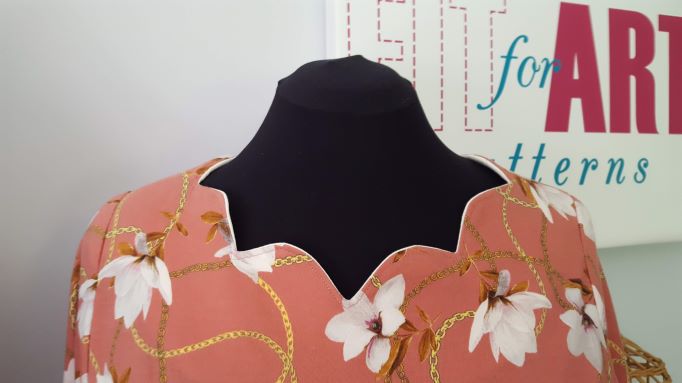 Adding this information into the body of knowledge gained in the  other virtual class sessions will expand the knit sewing skills and knowledge base of each participant.  Having swatches to feel, stretch and compare to new knit fabric acquisitions along with the class recording will assure confident sewing choices for comfortable creations.  As always, links to blog posts that support the class materials will be included in each week's session.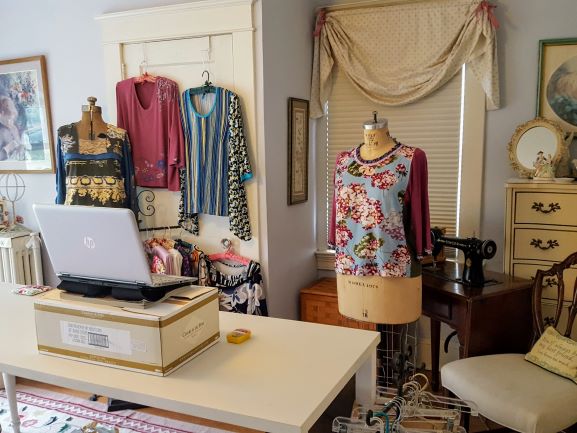 Plan to sew with me in May as we consider the best practices for sewing knits, identify fine fabric choices for a variety of occasions, and find trusted fabric sources.  What could be more fun than gathering together to master the techniques needed to sew knits beautifully and creatively? Register for the Knit Tee & Tunic virtual class today at SewBattical; order your Knit Wearable Mock-up Kit with lovely rayon/spandex jersey and coordinating interfacing and the Knit Swatch Kit at Fit for Art.
Happy Sewing, RAE