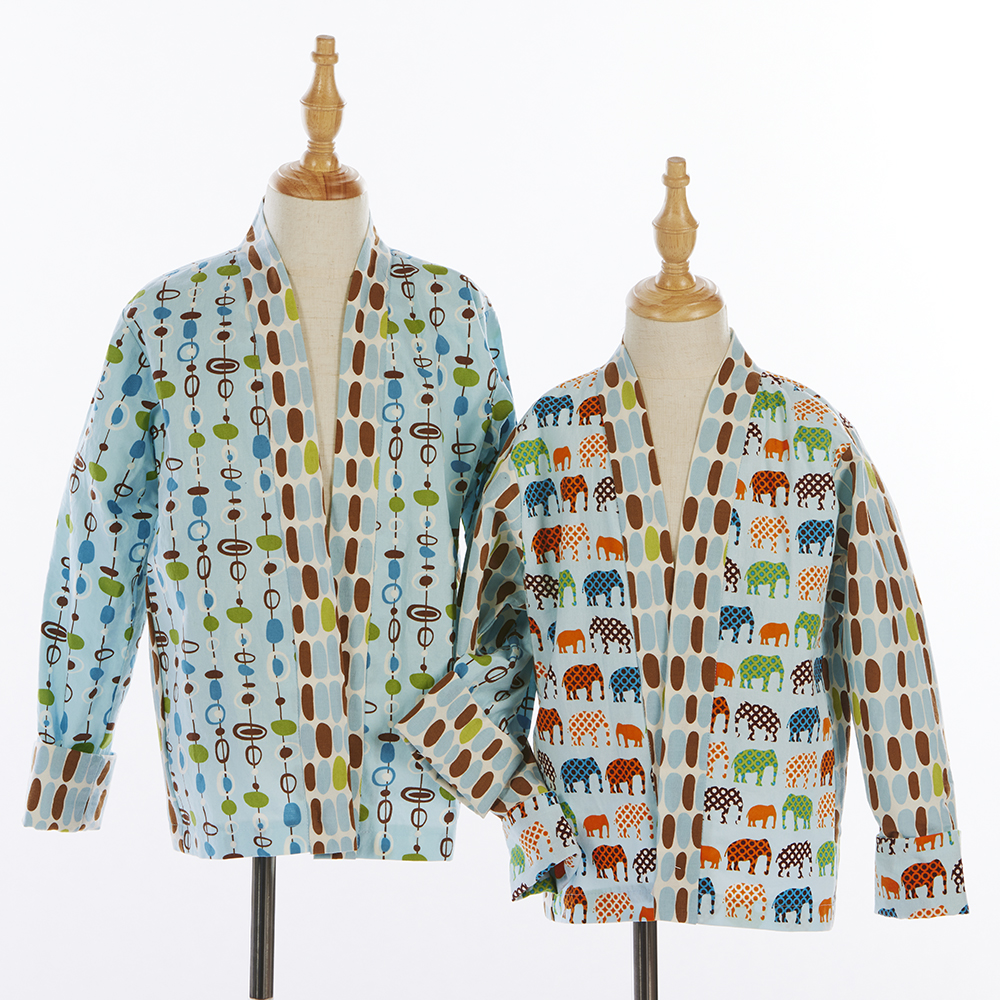 We are pleased to announce the arrival of our new baby, Tabby! The Tabby Jacket pattern took off yesterday after making a quiet appearance over the weekend at the Baltimore Heritage Quilt Guild Expo in the Domesticity booth. It has been well received by our wholesalers and our young testers so we know that you will love it too.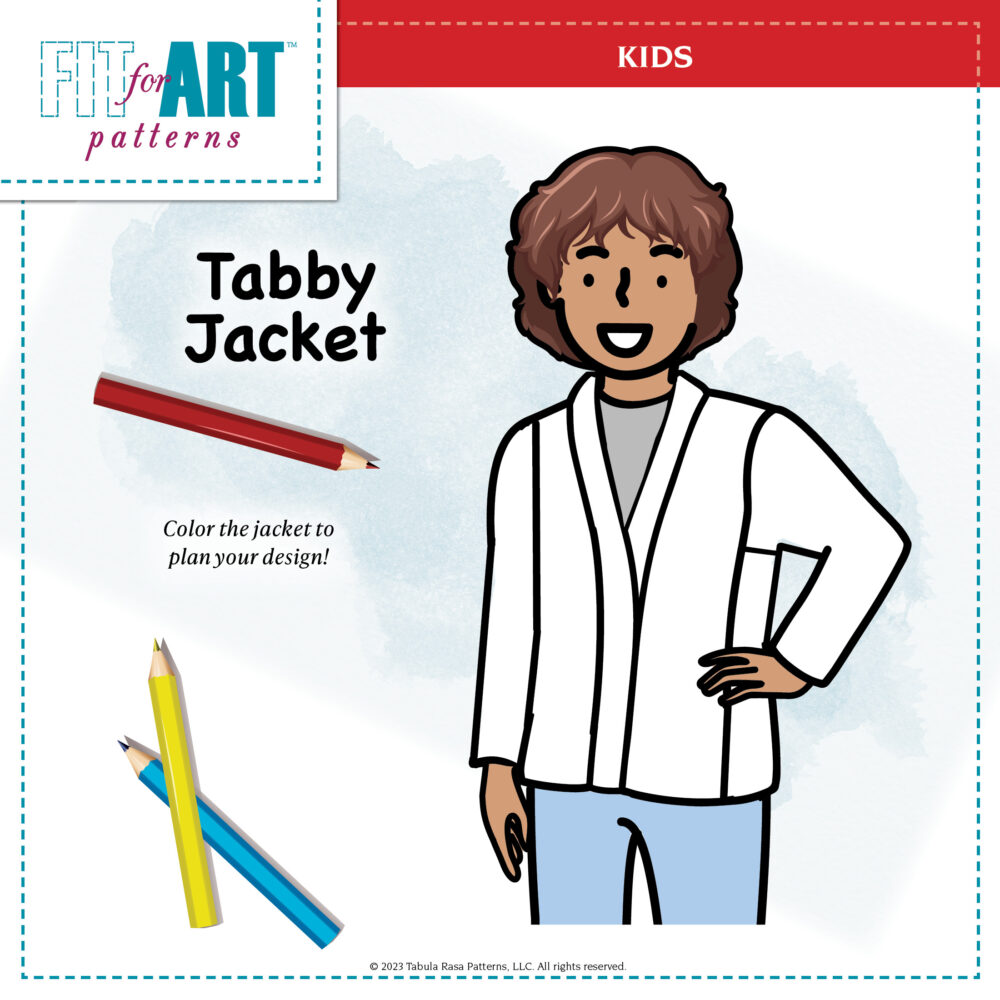 Here are the important details. This jacket is for kids size 2-12. It has the same design lines as the Tabula Rasa Jacket pattern which has been on the market for 12 years. We heard from some of you in classes and shows that you would love to have a product you could sew for the children in your world and alongside the older kids in your orbit. We began working on the concept in 2018 but the pandemic got in the way of further progress for several years.
The sizing is gender neutral and we think it is a fun look for any child. The basic directions include bold typeface instructions for kids and italicized directions for their adult sewing companion to assure that the sewing experience is geared towards kids' attention spans and skill retention. There is a list of tools and skills kids need to know to sew the jacket or vest successfully. There is also a list of the skills kids will acquire if they follow along the pattern directions and make a jacket for themselves. We think it is ideal for an adult and older child to sew jackets together to begin a lifetime of sewing memories together.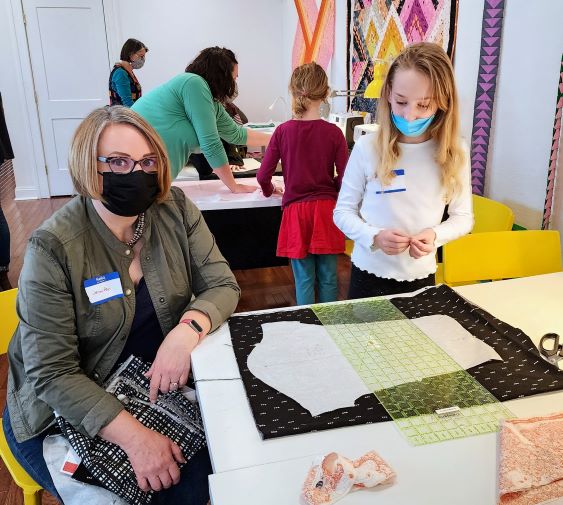 If you are sewing the jacket for a child of any age, the directions will be easy to follow, even for a beginner garment sewist. Our colleague Edye Sanford, who teaches kids and adults to sew, was our guide. We were a great team, full of ideas and interesting insights.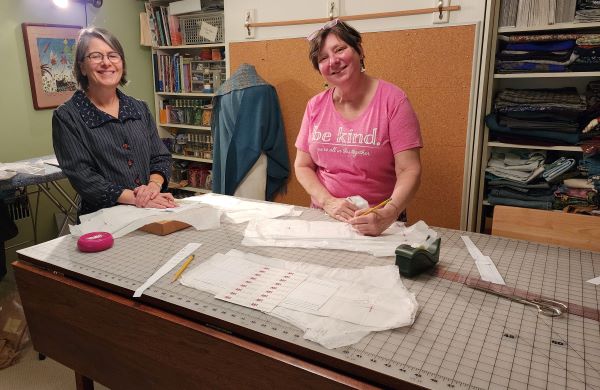 Following the basic construction directions, there is a page of directions on how to make a vest. Next is a section titled Make an Even Better Jacket. It offers up classic sewing tips like adding interfacing, finishing seams, and more so kids can make their second and third jackets even better. Finally there are some directions for Adding Fun Details which include pockets, cuffs and shoulder supports. This is the Fit for Art way, starting with a basic design and then building new skills to keep sewing fun and challenging.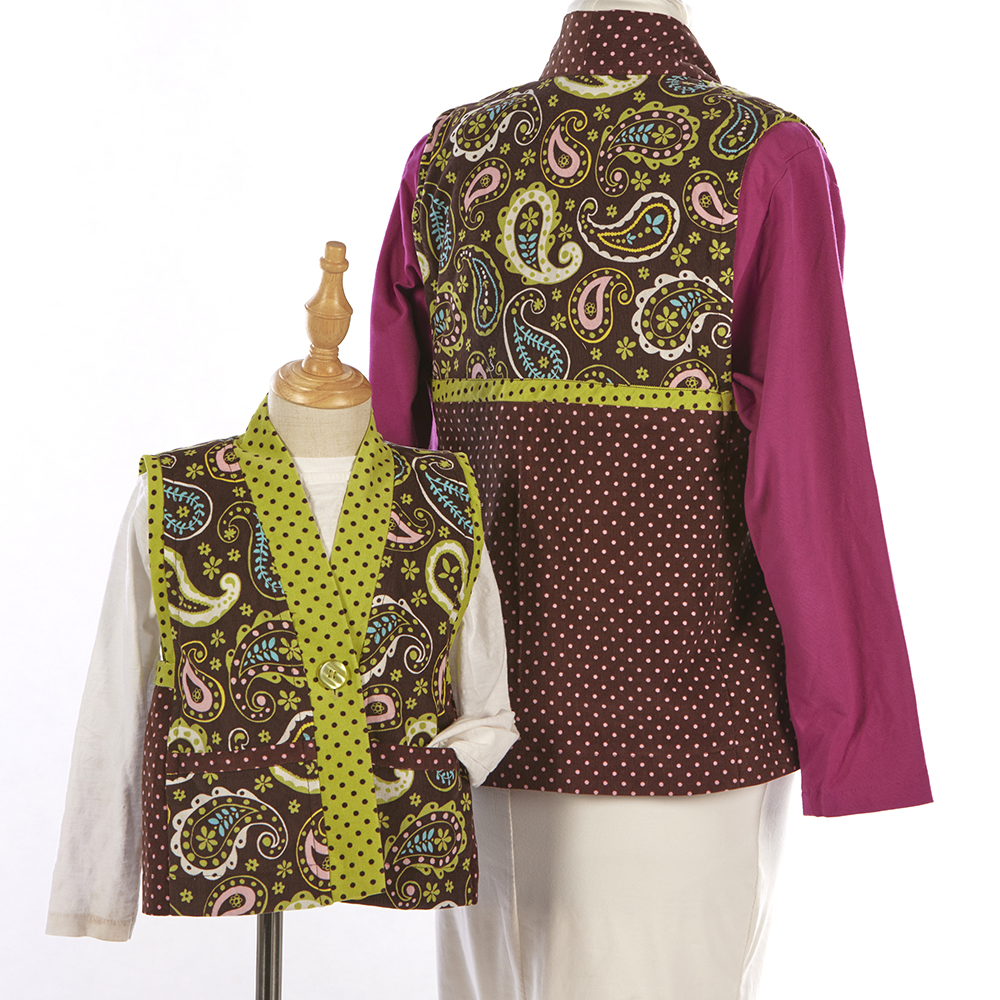 We partnered with Domesticity, a modern sewing studio and fabric shop in Baltimore, to test the pattern on the kids who sew at their store. Believe us when we say that we learned so much from our sessions with them. It really enhanced the pattern in many ways. If you have already made the Tabula Rasa Jacket you will notice that some of the methods we use to construct these smaller versions are a little different. They make the stitching easier for young sewists, which we think is a plus. Feel free to use your tried and true construction methods when sewing this smaller version, or try out some of these simple construction techniques on your own jackets.
We will be including tips for ways to use the pattern going forward in our blog and on the website including a section we are building now entitled Helpful Hints for Kids Sewing. Keep an eye on our photo gallery where we will continue to add fun Tabby Jackets to those already pictured.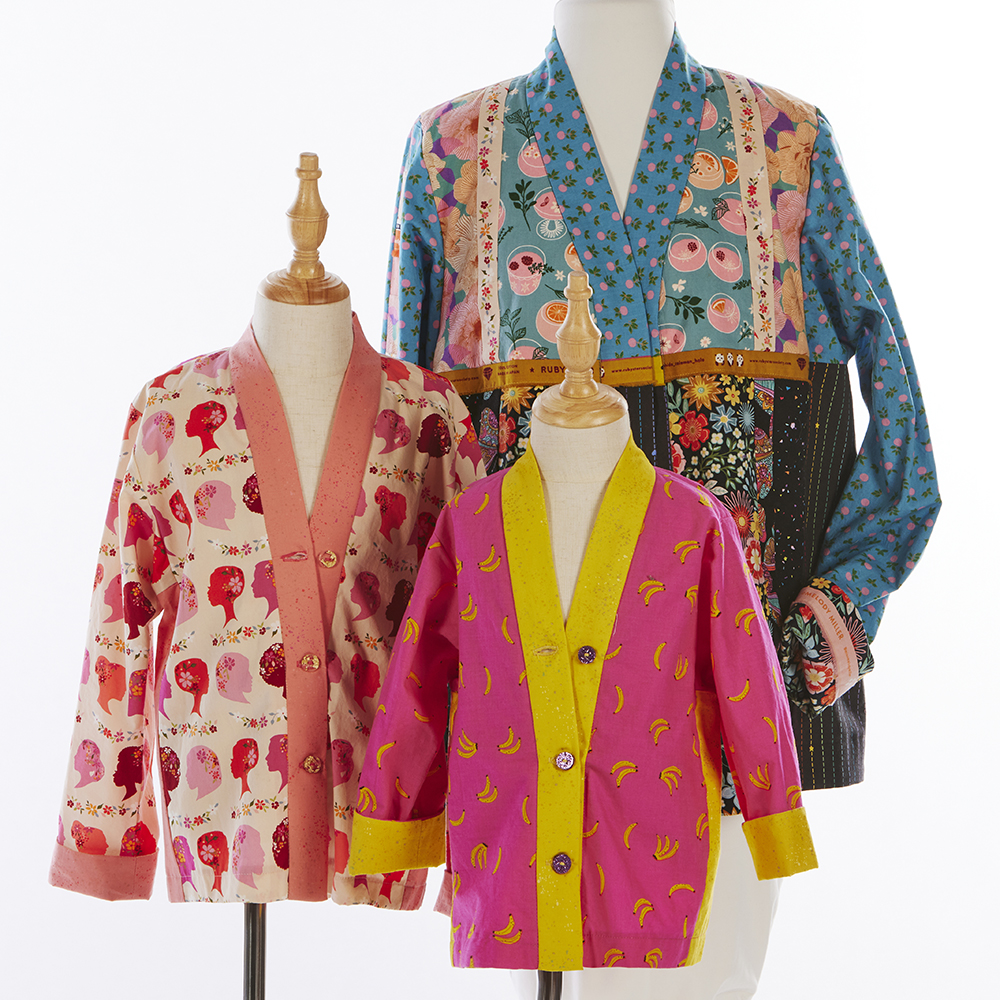 Hopefully you are imagining the possibilities as you are reading. Perhaps you would like to sew coordinating jackets with your favorite child featuring a fun fabric you both love. Maybe you will take some of your young friend's artwork, have it printed on fabric through an online source like Spoonflower, and make a special jacket or vest for the artist or yourself. I have some fun fabric printed with my grandson's artwork I hope to mix with a piece of denim to quilt into a fall vest for his birthday gift. There are so many possibilities! Click this link to purchase a print or digital version.
As always, we hope you will photograph the little jackets and vests you make and allow us to share them on social media. Or hashtag them with #fitforartpatterns and #tabbyjacket. Your creations always inspire us in surprising ways.
Happy Intergenerational Sewing! RAE