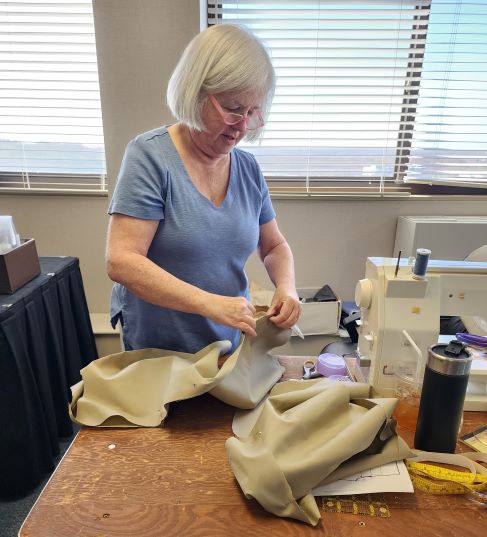 It's 2023, a great time to up your sewing game in meaningful ways. Now that we can again gather carefully, the fun and fit of sewing with our 4 Core Wardrobe Patterns is at your fingertips.
Here is a little look at some of our upcoming classes you might want to plug into: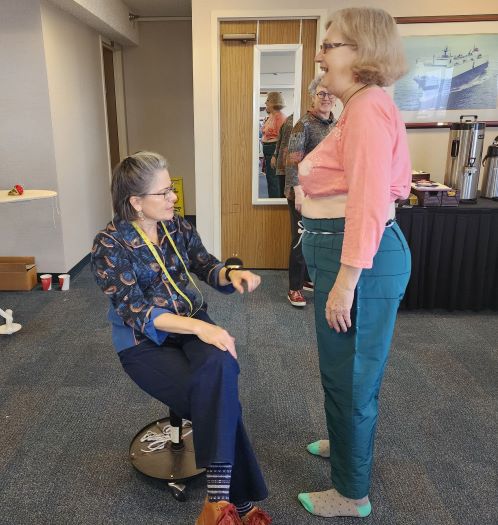 In Person Opportunities
Eureka! Pants that Fit: January 28-29-Artistic Artifacts in Alexandria VA.  This is the perfect time to get started making pants that fit.  It is a process, but this two-day class will set you on the path to great pants.  This wonderful store is right off the DC Beltway and there are a number of convenient hotels if you want to travel to take this class.
Sew Successfully Spring Retreat – March 30 – April 1: Register early as this three-day sewing adventure fills up fast. At our retreats you can really work toward achieving some of your sewing dreams using our 4 core wardrobe patterns and the variations for sewing garments.  Fitting and design assistance are readily available.  Our fabulous location is a short shuttle ride from BWI airport. We might add some fabric shopping the day before, so stay tuned.
Tabula Rasa Jacket Class – May 6-7 at Capital Quilts – A very small but excellent class at a wonderful Gaithersburg MD Quilt store. Be sure to register early.
Enchanting France Embellishing Fabric adventure:  There are still a few spaces left for our La Cascade summer adventure August 2-9 in Durfort, France.  It is a restful but inspiring experience for any fabric and stitching lover reading for sewing garments.
Fall Sew! Let's get Dressed retreat – November 10-12.  This is not open for registration yet, but it is another wonderful opportunity to dive deeply into some wardrobe planning and sewing garments with our 4 core wardrobe patterns.  Watch our newsletter for the final dates and registration information but mark your calendar now.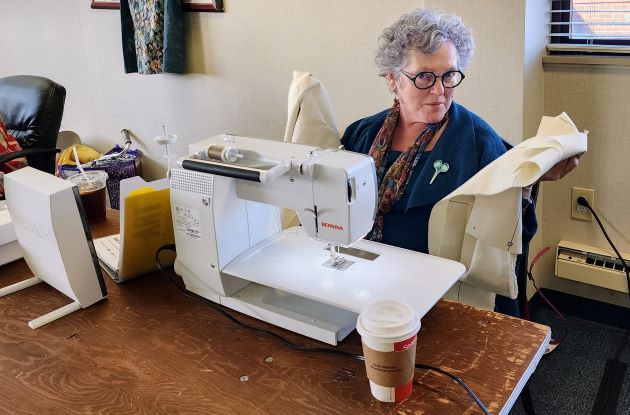 Virtual Opportunities
Pam Damour's New Year's Webinar – January 13-14. Tune into this fun line up of teachers who will share all sorts of sewing information. Fit for Art will be taking the stage Friday January 13 at 3PM for a look at Shirts and Shackets with Fit for Art Style. You will love the trunk show and practical sewing and pattern work tips to make your shirts and shirt/jackets look great. Keep an eye out for a newsletter with the link to this fun event.
Sew Along with Rae – The Tabula Rasa Jacket: This virtual class is planned for late winter/early spring and will offer 4 consecutive classes over 4 weeks to guide you through the jacket making process. Our newsletter will update you about dates, times and costs.
Sew Along with Rae – Tabula Rasa Tee Shirt: This is planned for early summer and will also offer 4 consecutive classes over 4 weeks to guide you through the knit top making process. Our newsletter will update you about dates, times and costs.
Virtual Coaching for Sewists: Take advantage of private consultations with Rae over Zoom. Scheduled at your convenience.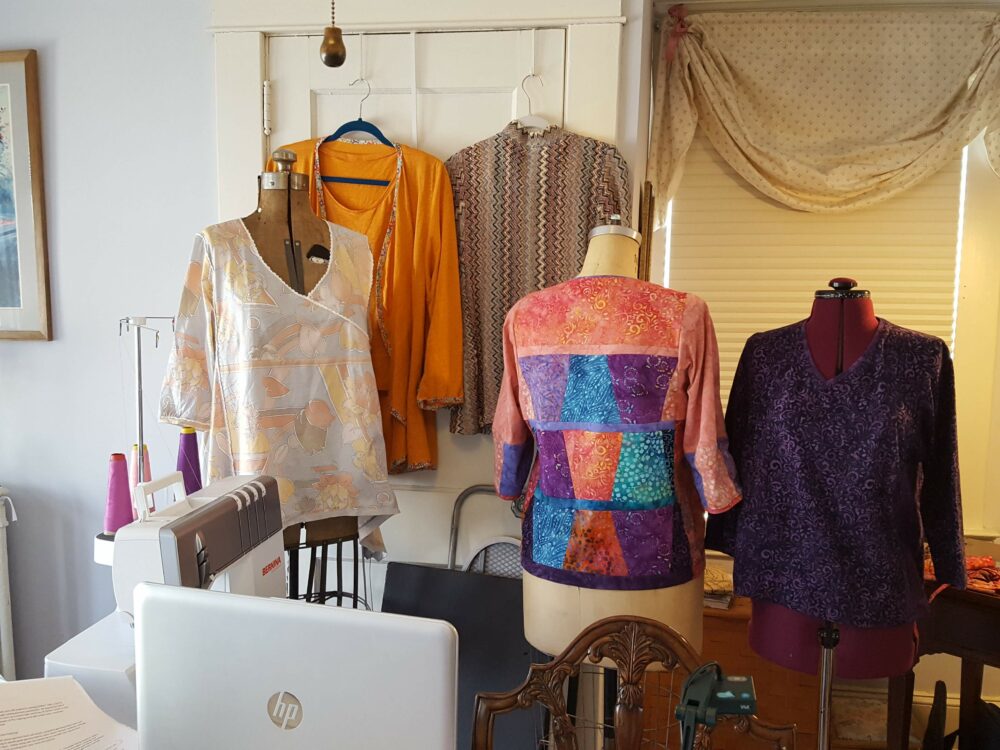 Pattern Testing Events
Kids Tabula Rasa Jacket Testing Event –January 7 and 14th from 2-4 p.m. at the Domesticity Fabric Shop and Sewing Studio : This is for kids age 7-12 who can operate a sewing machine and the adult who stitches with them. We will be testing our jacket pattern and directions for kids in Domesticity's lovely classroom. There are a few spaces left and a small fee to participate. Bring your own cotton fabric, everything else is provided.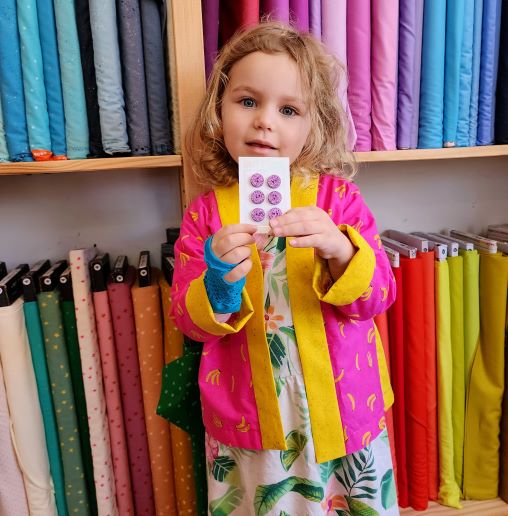 What are your goals
Did you find something that caught your attention in this list? Perhaps you have already set some goals for 2023 to help your sewing become more fruitful. If not, take some time to think about your wardrobe needs, sewing dreams and realistic time frames as you consider taking a class or participating in a retreat.
If this sounds daunting, grab a piece of paper and answer a few questions to frame our personal goal conversation:
What did you sew this year that you are proud of?
What project completion or skill acquisition are you wishing to accomplish?
What about sewing makes you nervous or crazy?
What skills and resources are already in your sewing tool box?
What are your sewing ideas and dreams? Even the craziest ideas should be considered!
These questions, based on Suleika Jaouad's Five Lists for the New Year (posted in her Isolation Journal Project) are a beginning.  Sit with your answers and see if there are common threads for your 2023 goals.  See if you can begin working toward achieving these goals by plugging into one of our Fit for Art Experiences for sewing garments.
Once you identify some skills or inspiration you want or need, consider scheduling Fit for Art for a virtual event with your sewing group or online sewing community. Or ask your favorite sewing store to invite us to teach a class in their classroom. Our website's events tab has lots of information and ideas for these events. Check it out and then contact rae@fitforartpatterns to get on our schedule.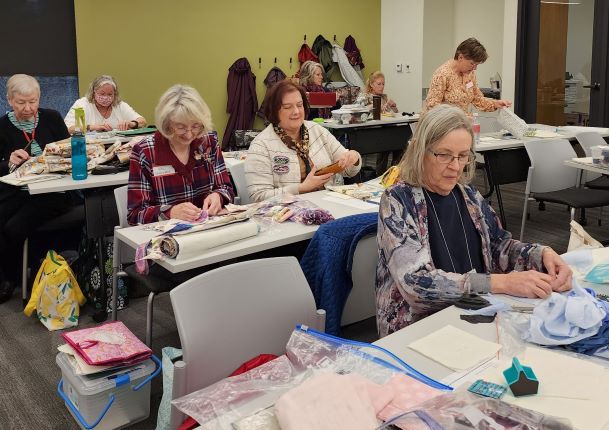 Having already made my lists here are some of my goals and aspirations for 2023: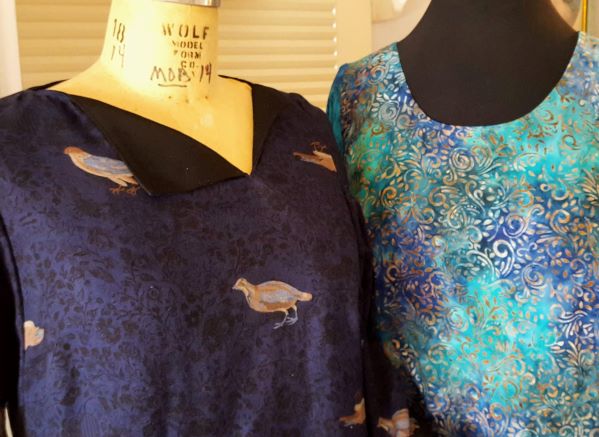 Continue to focus on building a sustainable wardrobe.
Work with Carrie to complete some variation patterns already in the works and launch the Kids Pattern, possibly with accompanying kits.
Create basics and beyond video-sew-alongs with our patterns and variations. Include some of the skills needed in Pinterest stories and blog posts too.
Develop some new directions with toile fabrics and experiment with their natural embellishment possibilities.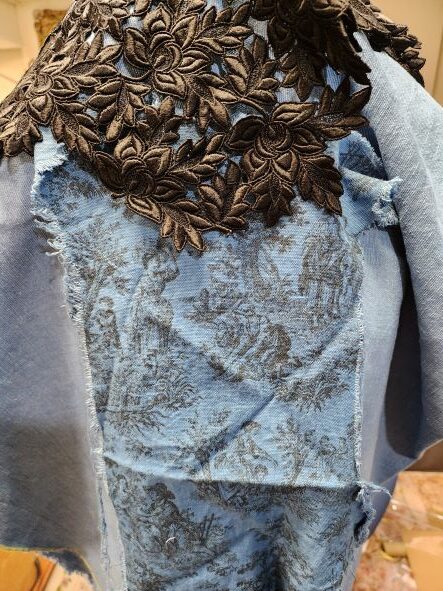 Share your goals for your sewing journey as a comment to this post if you wish. We are all hoping for an inspiring and highly successful sewing year.
Happy Sewing in the New Year, RAE