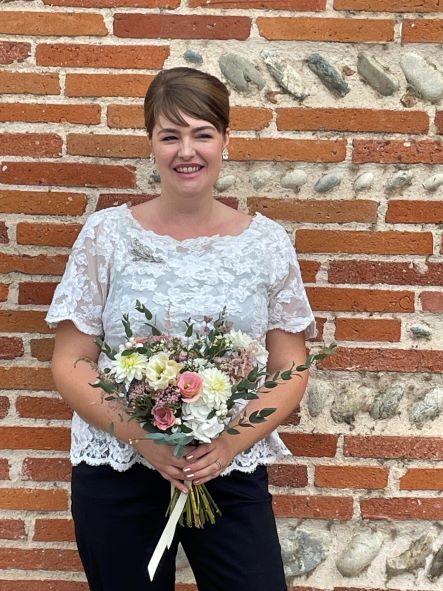 My daughter Anna, French tour guide extraordinaire, became engaged last winter.  Everyone was so excited. When she visited the states in May, we set out to plan a lovely ensemble for the small city hall wedding the couple were planning.  She wanted a lace top and pants that could be worn later.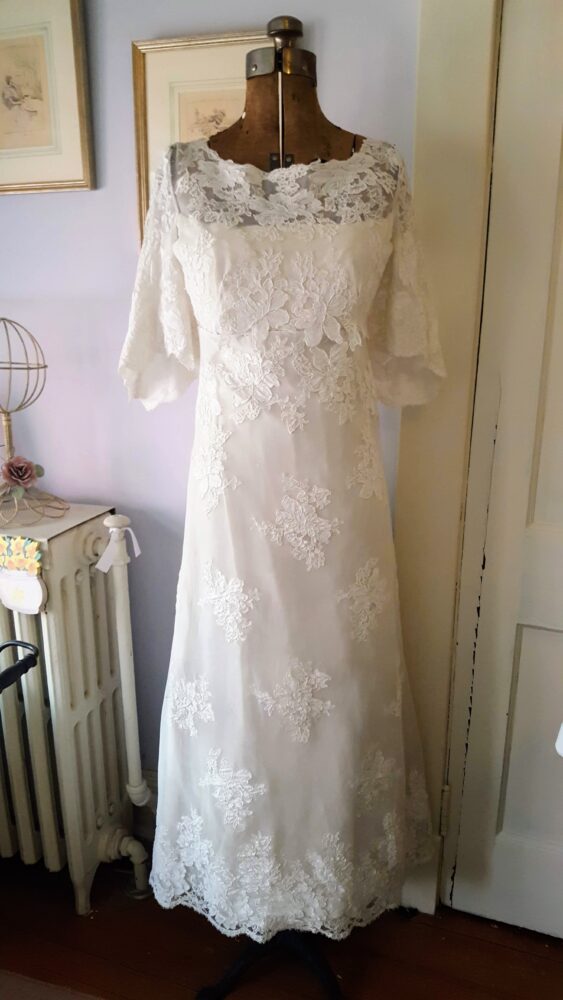 Knowing that I had a vintage Priscilla of Boston dress in the studio that would repurpose beautifully into a lace tee, I suggested it as our source of fabric. We both decided it was a terrific idea and got right to work. Priscilla of Boston was a storied bridal design house that began dressing brides right after WWII and continued successfully into the 1990's. They were known for their elegant and timeless dresses, often trimmed in lace. This dress, probably dating from the 50's or 60's was made of fine cotton English net and Alencon lace. It was remarkably white and very tiny.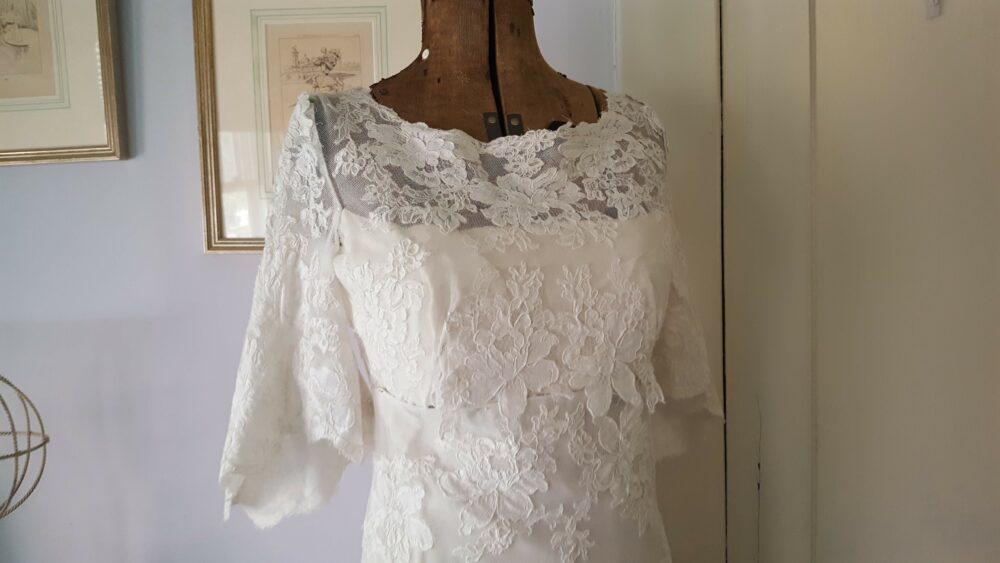 I disassembled the dress and began studying it, searching for the magic mix to turn it into a beautifully understated top.  The bodice is where we began, opening it up in the sleeves and sides but leaving the shoulders and neckline intact.  As with any vintage wedding gown redesign, most of the lace was removed, the net was reshaped and the lace reapplied.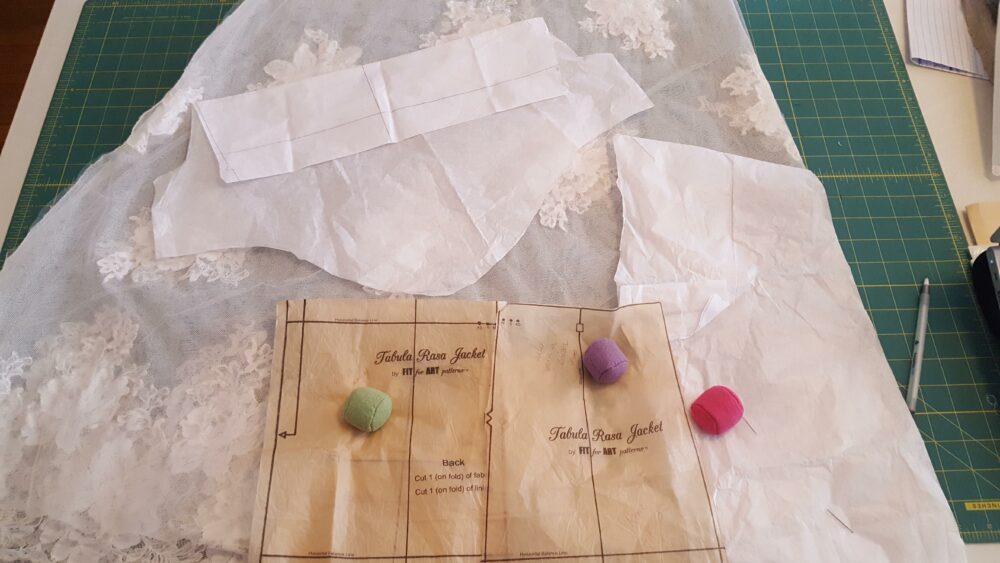 Anna has several Carpe Diem tunics that were part of our pattern exploration period.  As you can see, the side panel and back are altered Tabula Rasa Jacket pattern pieces.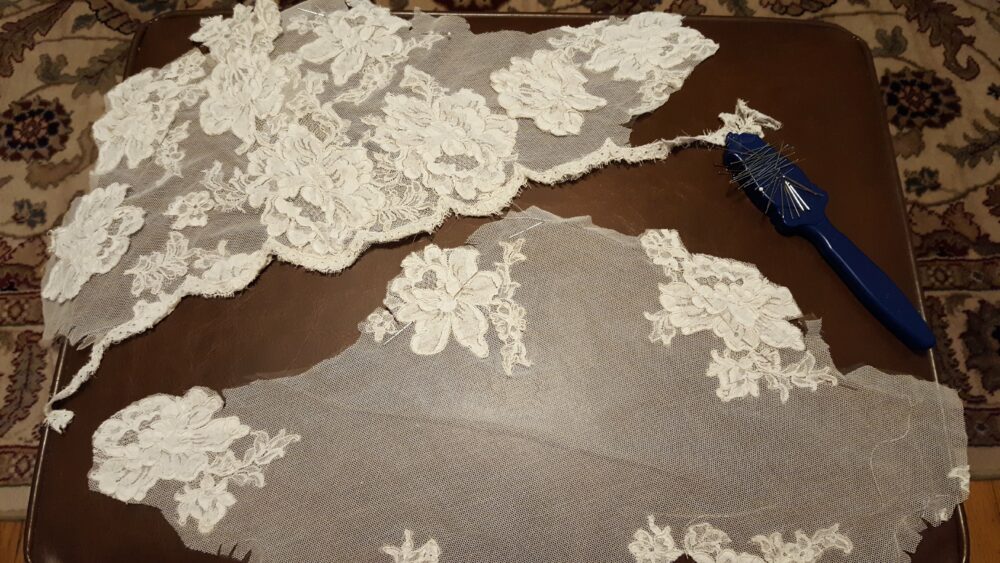 The sleeves of the original dress were unique: high in the front and dipping low in the back.  I really loved them, but Anna wanted a very short sleeve.   Using the Carpe Diem sleeve, I cut two very short sleeves from the skirt as the body sections were also being cut along the original lace trimmed hemline.  The garment was basted together to test for fit before Anna headed back to France.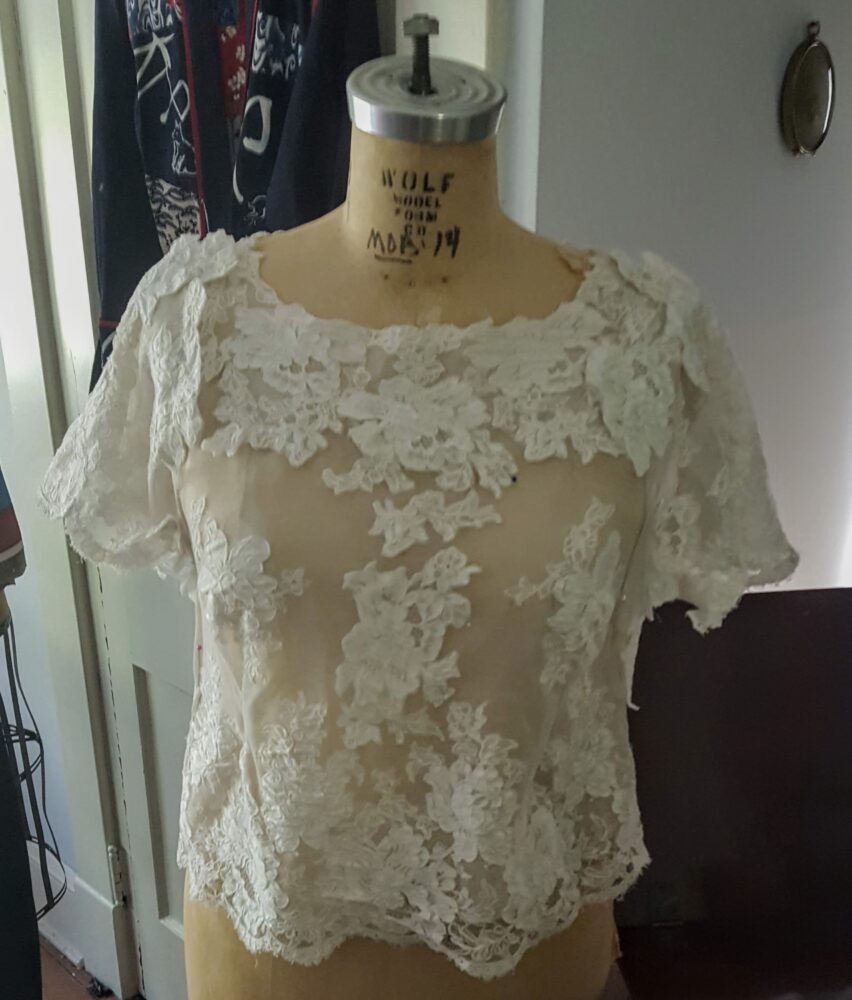 Next the lace was placed slowly and stitched by hand to the net base to create a lace covered silhouette.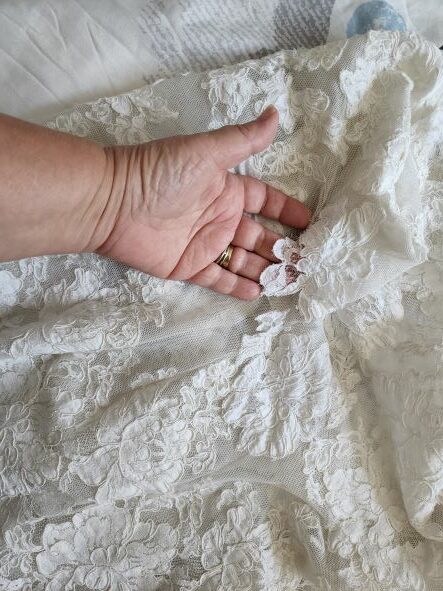 Needless to say, some alterations were necessary when I was with her in France this summer.  A couple more darts were needed to shape the waistline.  So the lace was loosened, darts added and lace reapplied.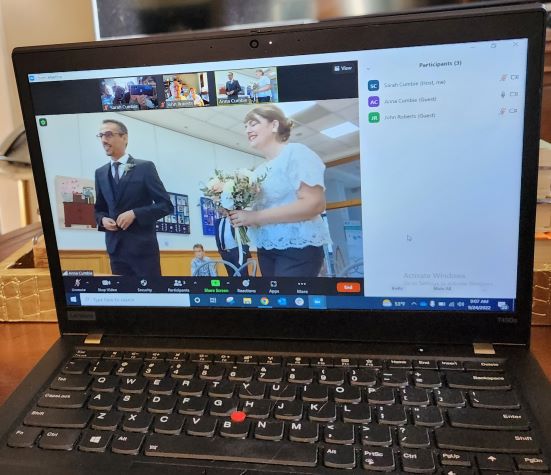 She looked wonderful when we watched the wedding on zoom in September.  This week when we all gather in the states for Christmas, we will celebrate the bride and groom in style.  Stay tuned, maybe she will even wear her lace top.
Happy Holidays, Rae