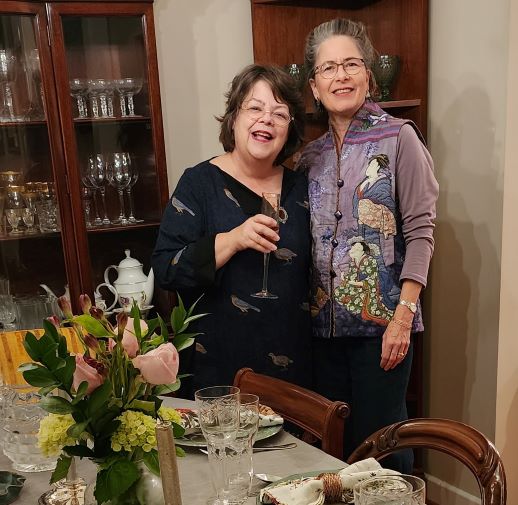 It was fun to take a deep breath of frosty morning air last week and give thanks for a fabulous Fit for Art year. Though 2022 is not yet complete, here in the USA we take stock of our many blessings this week as we gather and feast on Thanksgiving Day.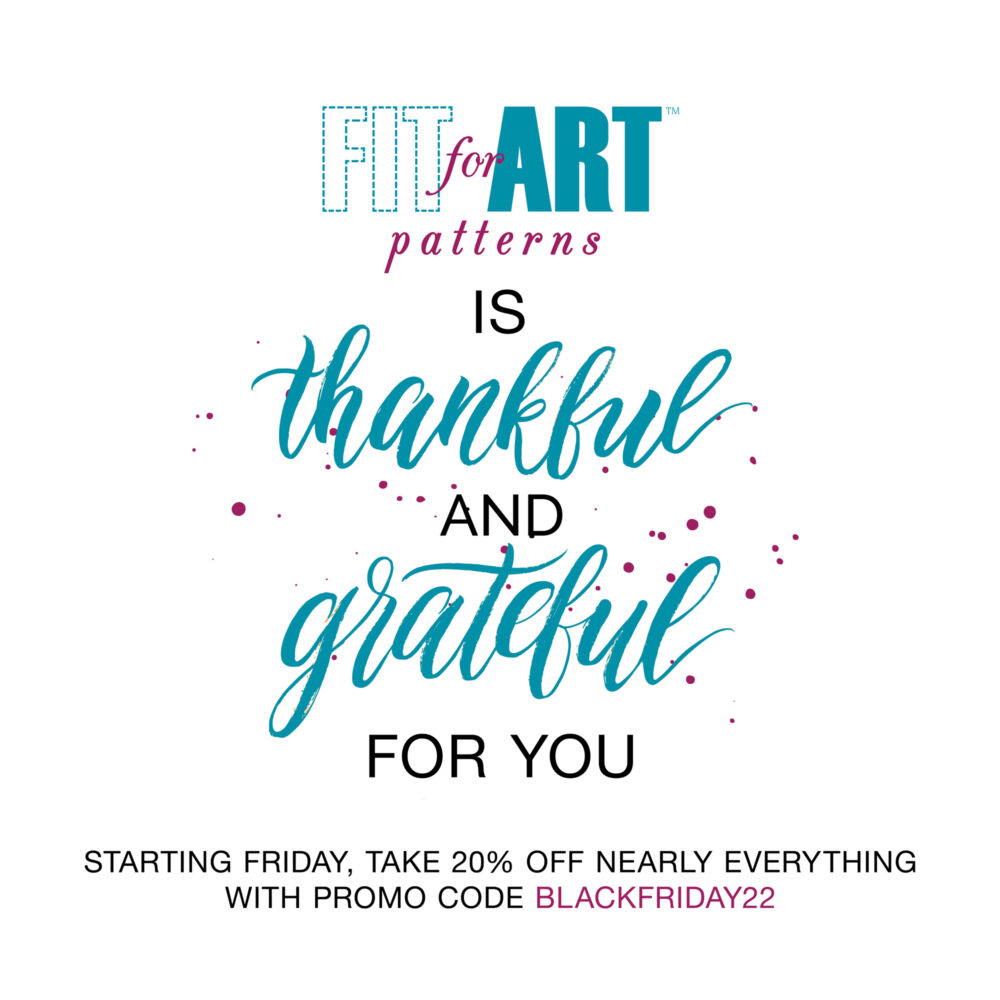 Always at the top of the Fit for Art gratitude list is you, our faithful readers and followers. Your e-mails, social media comments, purchases and event participation keep us going. So, indulge us a few moments to enjoy a sew very successful year.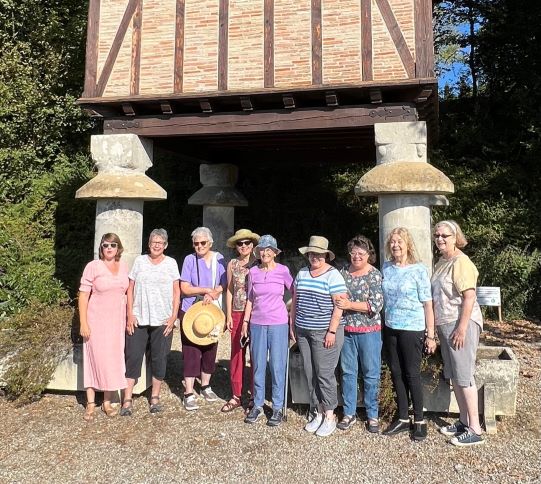 Immersive Sewing Experiences
What a treat to host a La Cascade retreat in France.  Our August week, though hot, was an inspiration for all who attended.  We celebrate our French team: Nese our host, Anna our guide, Denise our dyeing instructor and Ailene our vintage textile expert.  Registration for 2022 Enchanting France – Embellishing Fabric will open on December 10 at noon.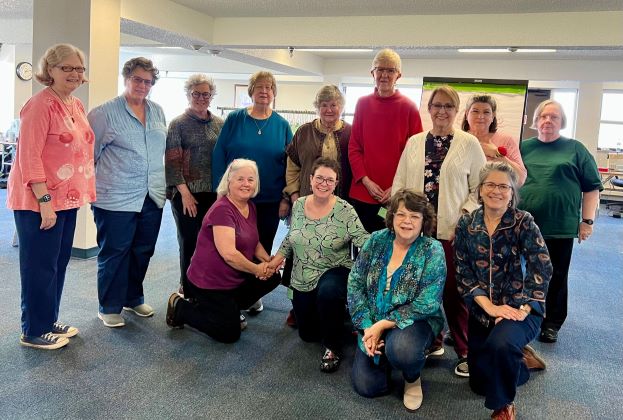 Our retreats in the Baltimore area were full to overflowing this year too. It was a pleasure to offer fit, design and construction advice as Tabula Rasa Jackets, Eureka! Pants that Fit, Tabula Rasa Knits, Carpe Diem Dresses and Tunics were made. Keep an eye on the newsletter for info about our late March and Veterans Day retreats in 2023.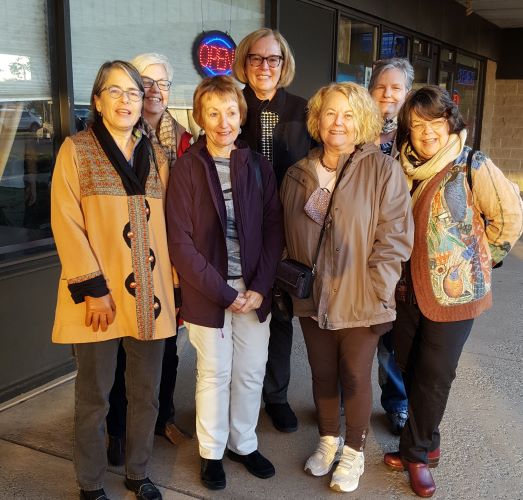 We were back on the road with fun trips to OSQEs in Atlanta and Fredericksburg, VA. The National ASG gathering in San Antonio and ASDP Conference in Baltimore were also places where we spread the Fit for Art philosophy and taught classes.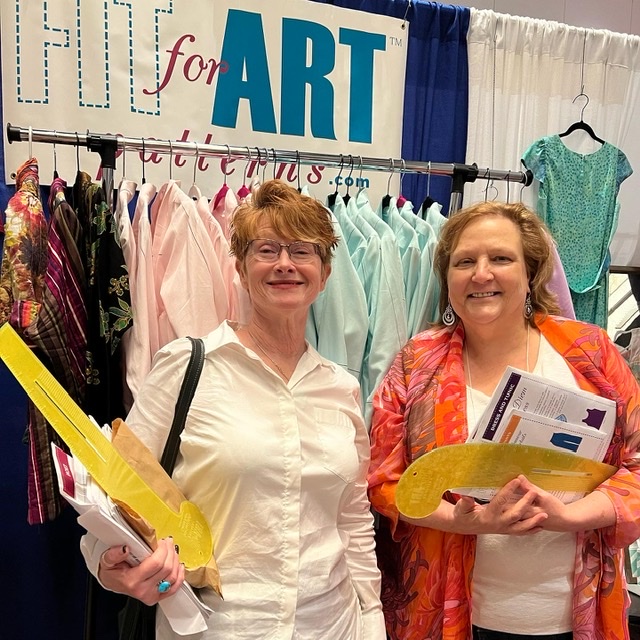 Virtual Offerings
Virtually we led classes and trunk shows for the Sewing and Stitchery Expo, the Virtual Quilt Festival and several ASG chapters across the USA. Set up a virtual event for your group of sewing friends by visiting the events description page and then contacting rae@fitforartpatterns.com.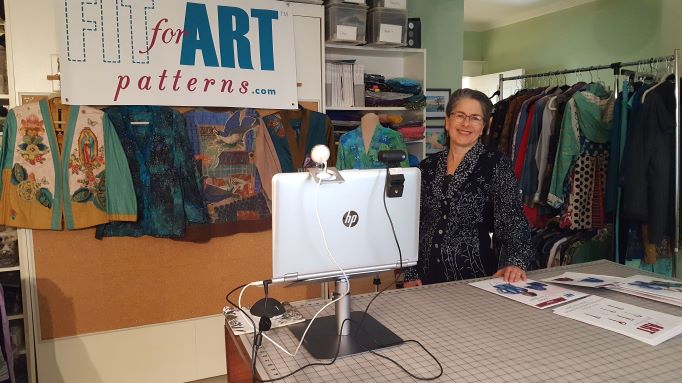 It was a big job but we are thrilled with the updated and digitized Quilting Tips Booklet. It was our second product after the Tabula Rasa Jacket, introduced in 2011, and it has benefited from the expanded information and links to blogs and helpful hints on our website so your quilted garments will be successful. It is such a celebration that our entire pattern line is now available digitally and most products are also available in print. Give the gift of a handmade wardrobe to your sewing friends and family with our patterns and tips books.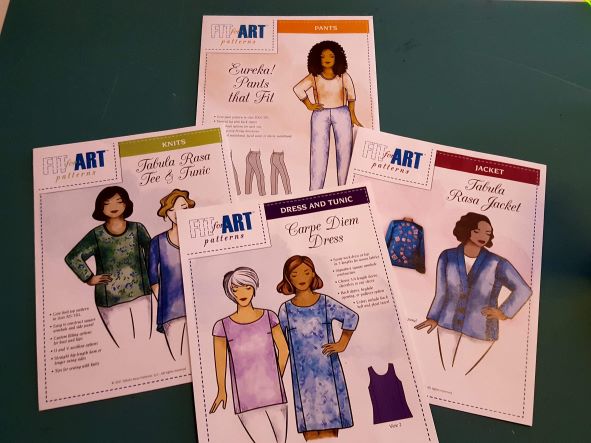 Sewing Publication Credits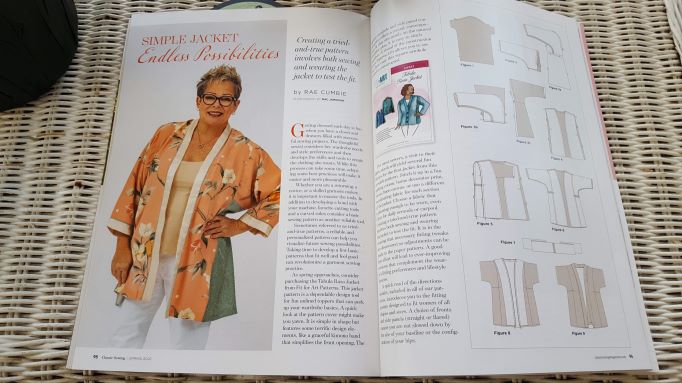 Sew News and Classic Sewing Magazine featured an article about our philosophy or patterns in each issue in 2022 under Rae's byline. Threads highlighted our French Retreat in their holiday gift guide. Plus, Threads online Insider included a riff on the TRJ every month this year featuring Becki Fulgoni, who has raised the bar for sewing our jacket pattern creatively. Keep an eye on the Threads Spring issue for an article written by Carrie and Rae!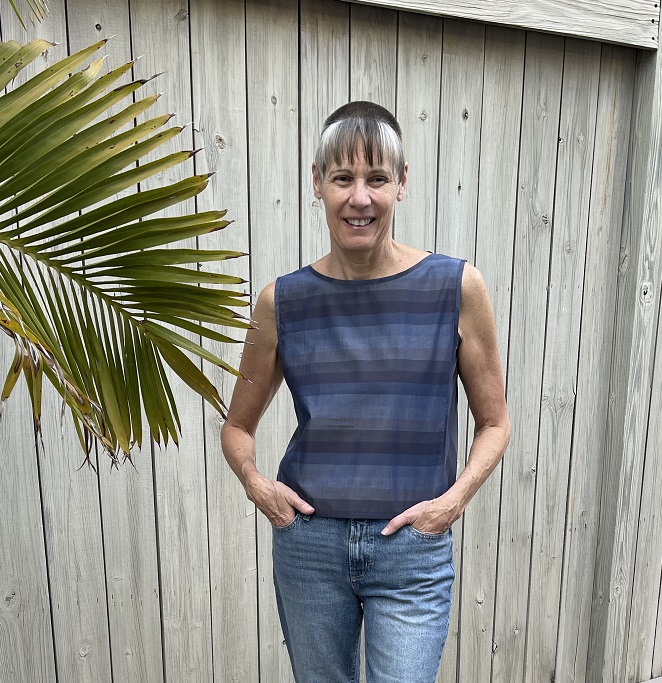 More Ideas on the Way
As we move into 2023, we are thinking about sustainable wardrobes using our 4 Core Patterns. Watch for some new variations and online classes to help you make the most of your Fit for Art Pattern collection. We also have a fun intergenerational project scheduled to debut this year, which you will certainly love.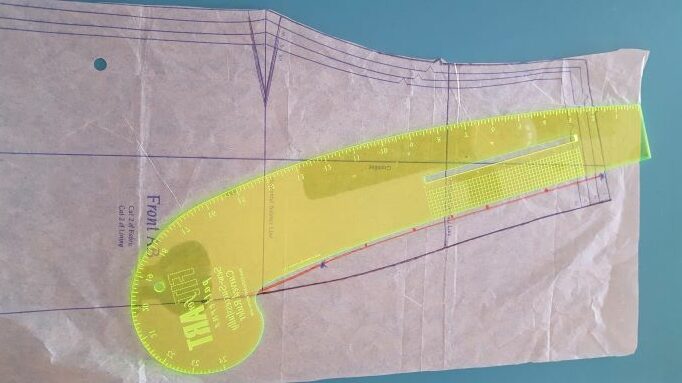 To show our appreciation, enjoy 20% off the entire store, (excluding virtual consultations and gift vouchers) from Black Friday through Sunday, November 27 (midnight Eastern Time) with coupon code BlackFriday22. On Cyber Monday we will begin our public sale with 15% off.
Watch our blog and social media in December for a new, easy and free gift project that is a great way to practice some of our piecing and embellishing techniques. Visit our free downloads page for links to our other fun projects like the sleep mask and flower pins.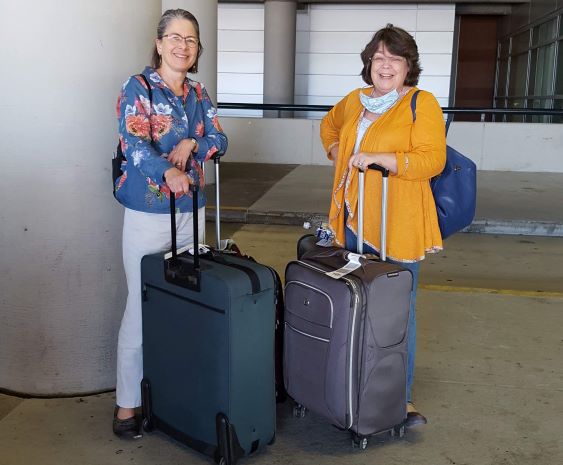 With grateful hearts, Carrie and Rae