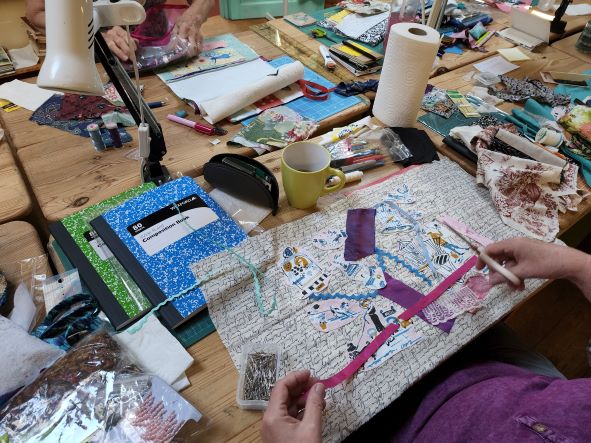 Our week at La Cascade came to an end this morning when we brought our 7 participants back to the airport to return to the states, or continue their travels. This afternoon when I went to pick up the last of the materials, the studio looked as forlorn as it did just 9 days ago when I unpacked the suitcases. But the time in between was packed with fun adventures and creative exercises. Here are a few photos to give you a glimpse of our time together and the techniques we explored.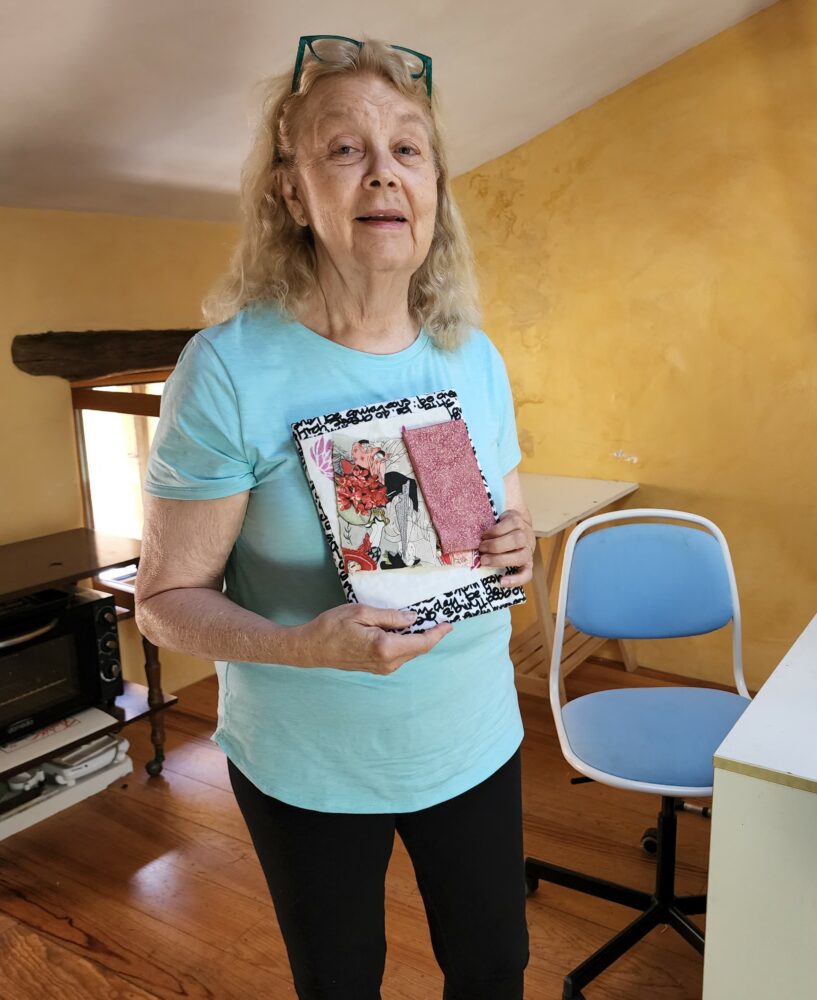 First there were small boro stitching collage samples to get our creative juices flowing quickly.
Our next morning in the studio we explored a variety of fabric painting techniques including stencil painting with acrylic paints on knits and Shiva paint sticks on woven fabrics, rubbing plate paint stick work and paint pencil drawing.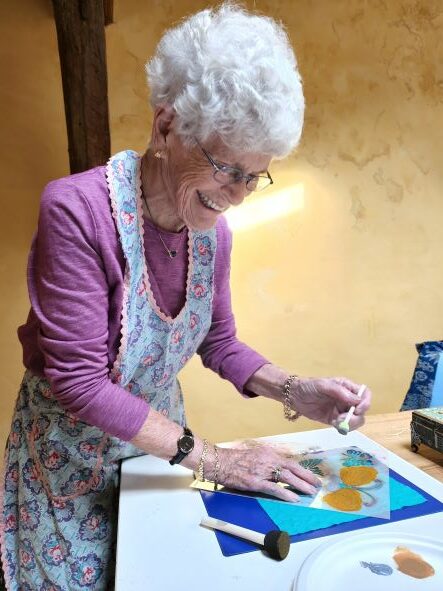 We considered three dimensional additions to our projects and also some scrap lace techniques.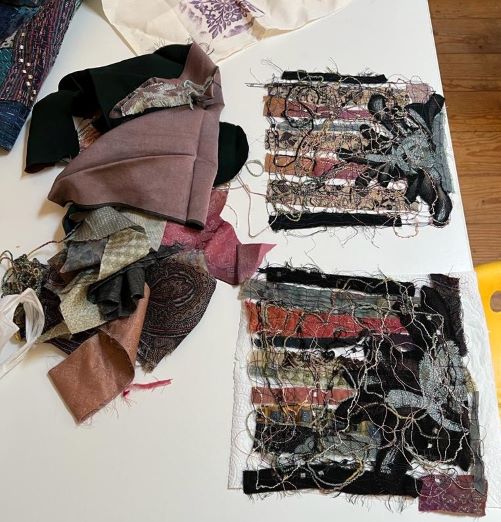 We combined all the techniques as the days flew by, choosing a project to test out our favorite techniques.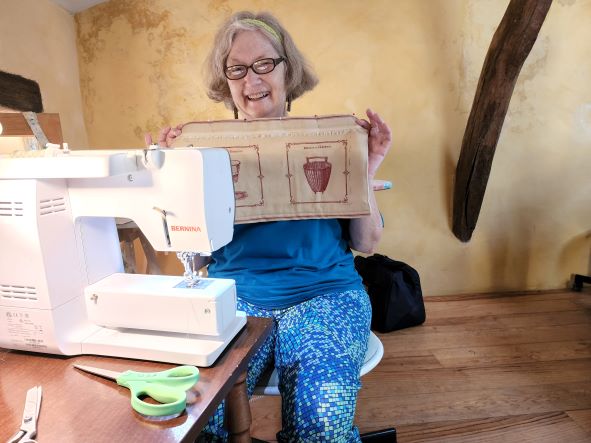 This year, the composition book cover was the overwhelming favorite project. We will write about it later in this blog, but enjoy these examples in process.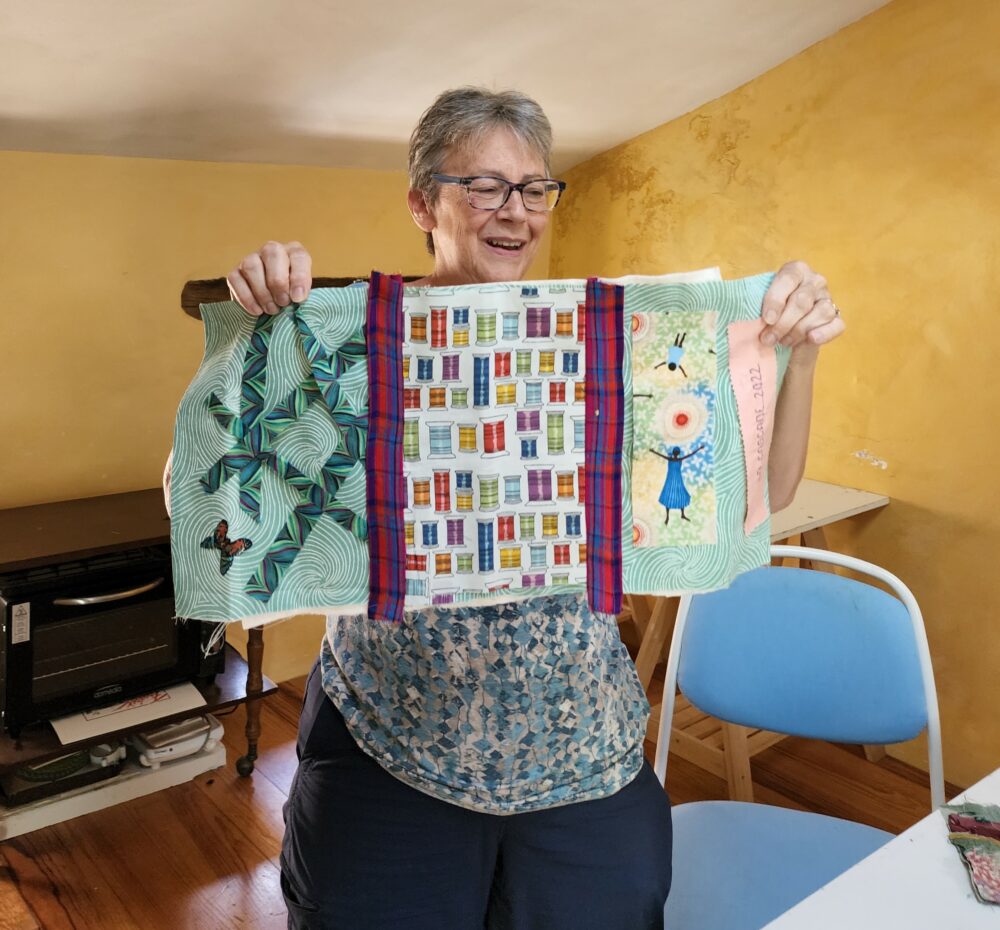 To gift our host, we worked together to create a collage cover for her as well. I will post a photo of her with her cover this week on social media. Her lovely meals, especially the lunches, fueled our work sessions and were most appreciated.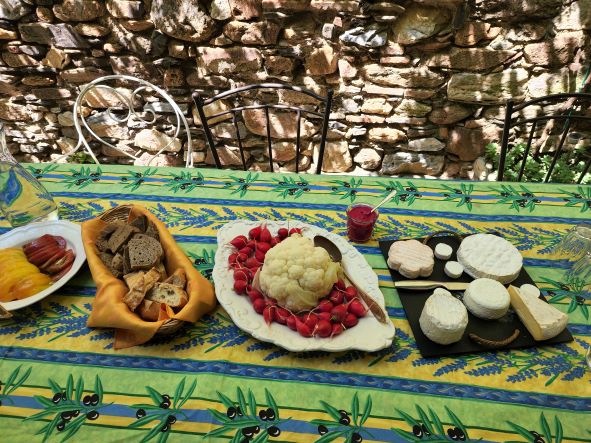 Carrie and I are both on vacation this week and we will take a blog break next week. Hope you have had time to rest and be refreshed this summer. Perhaps you will plan to join us for the La Cascade adventure next year to refresh your creative practice. Or take one of our creativity classes at the Fredericksburg OSQE in September/October.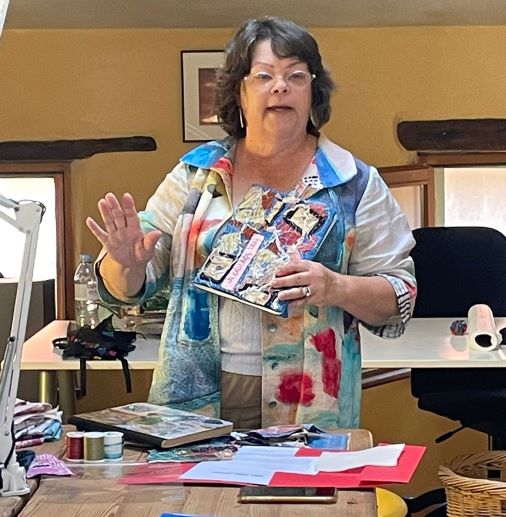 Happy Sewing, RAE