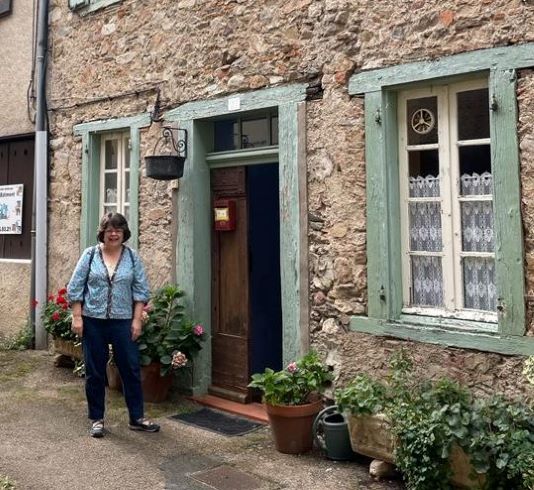 We are ready for the La Cascade retreat to begin, and in fact by the time you read this, our 7 visitors will have arrived, enjoyed their first dinner and snuggled into bed. What awaits them? Here is a little look at some of the materials we have gathered for our retreat week.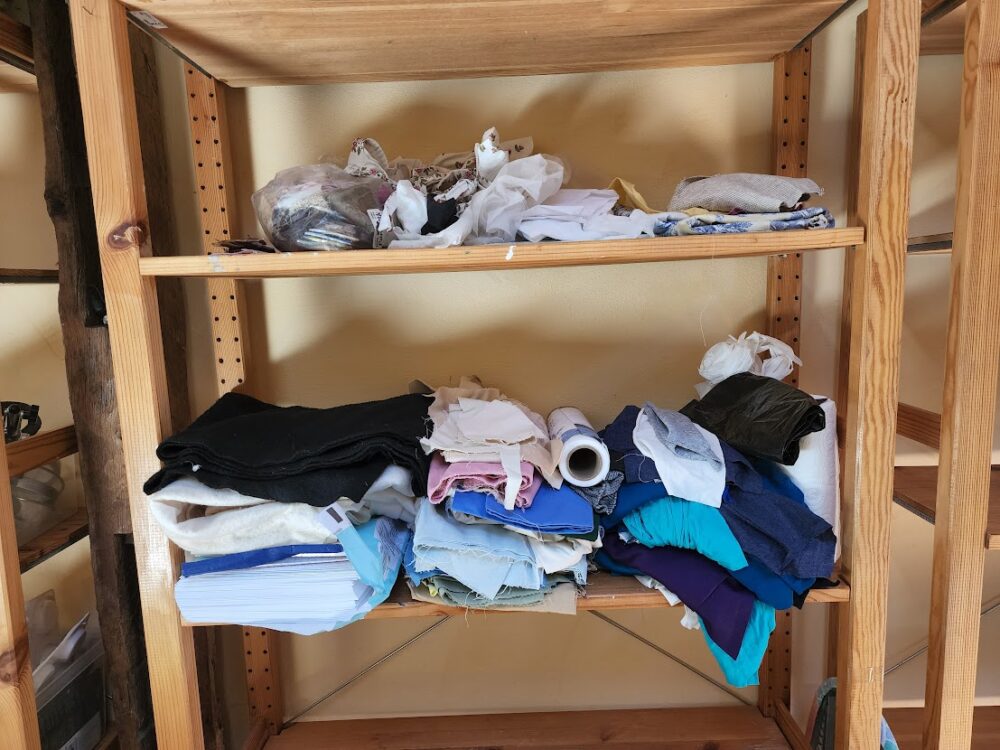 Suitcase number one, left behind in France
In 2019 Rae left in storage one suitcase with plans to use all the contents in 2020. Well, it has been lonely for 3 long years now and opening it held a bit of mystery. Anna had retrieved it a couple of weeks ago and sent me some photos of the contents to help with the stateside packing.
Here you can see the contents, La Cascade basics placed on the storage shelf and ready for fun: Batting, press cloths, solid and textured fabrics, a few interesting prints, a roll of wash-away stabalizer, a roll of tracing paper, three coats to inspire as collage samples, drawing paper and graph paper for planning projects.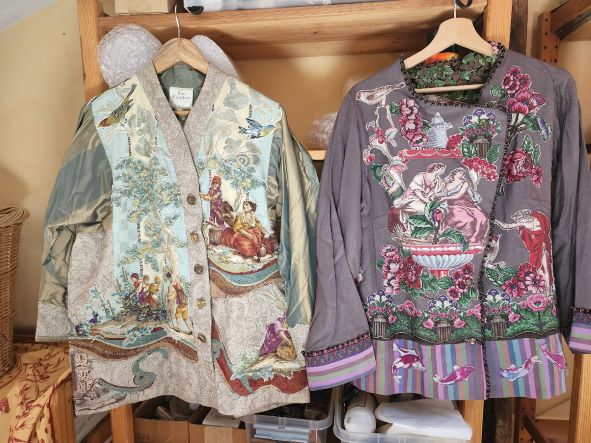 Rae's suitcase from the states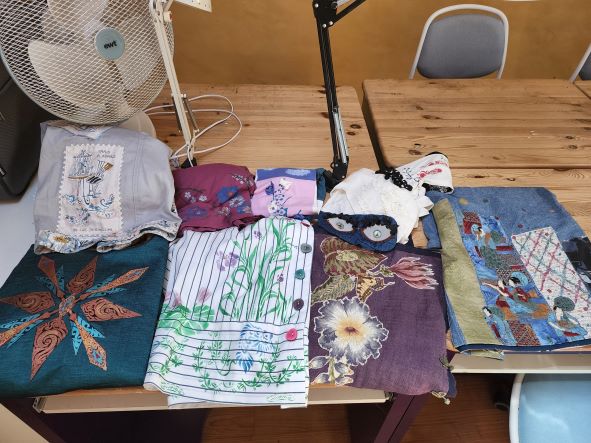 Rae had filled a medium large suitcase with more materials to assure a fun week. Here too were more samples of finished embellished garments, samples made to test ideas, Shiva Paintsticks and their brushes, assorted sewing tools, paint based color pencils, batting, interfacing, and a large bag full of fun collage materials. No photo of that as they have not been released for creative magic, but keep an eye on the social media for a view of our inspiring fabric scrap table during the week. She also packed some useful sewing tools, and applique products.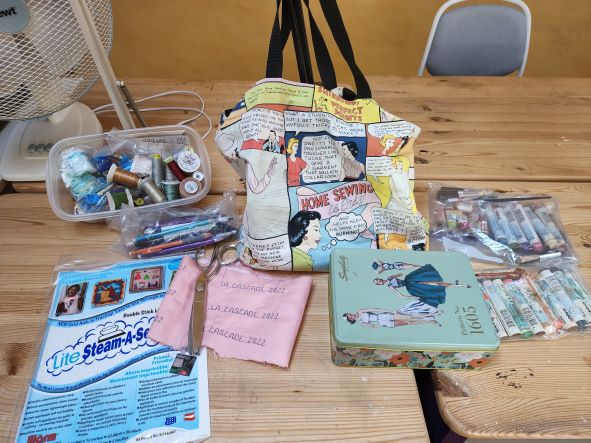 Carrie's suitcase from the states
Carrie's large duffle bag was also full of fun fabric and paint inspiration. She had the fluid acrylic paints packaged perfectly with individual wrappings, their brushes, stencils, rubbing plates for the Shiva paints and more. She also gathered fun prints and textured fabrics for the collage table.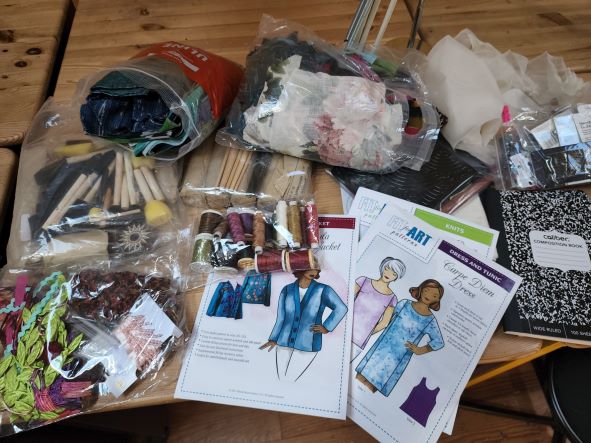 It is all ready to go, looking forward to fun sample making, garment planning, touring for inspiration and much more. We will try to post regularly on Facebook and Instagram so you can follow along with the fun.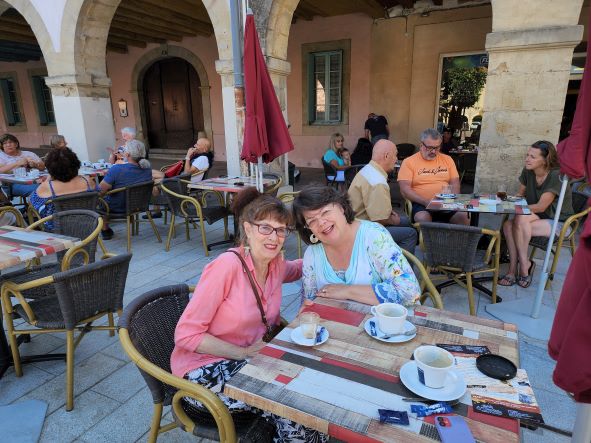 Wish you were here! Rae and Carrie