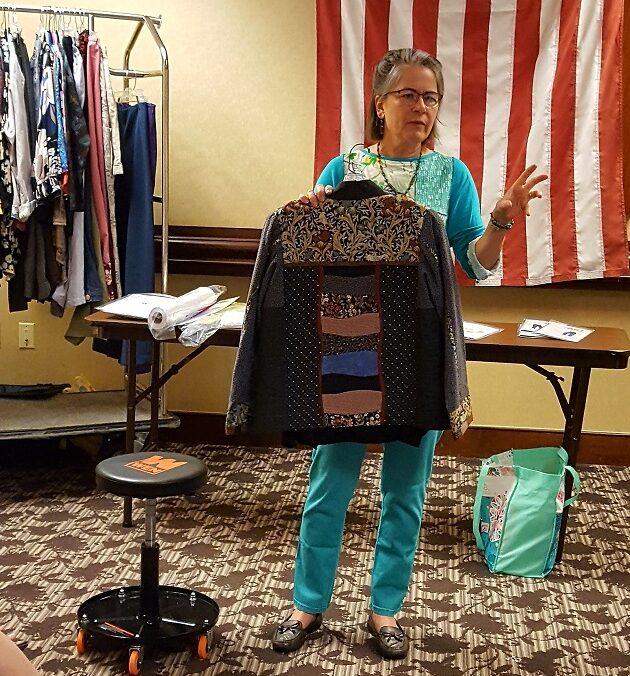 Plan to join us for one or more of our 2022 Sewing Adventures. We are cautiously optimistic that travel will continue to open up so we are offering you some Virtual and In Person sewing events for the new year.
  There is one remaining OSQE virtual class scheduled that I will be teaching on December 16, 2021 looking at hand and machine hems and finishes for great garments.  You can register with OSQE at any time to participate.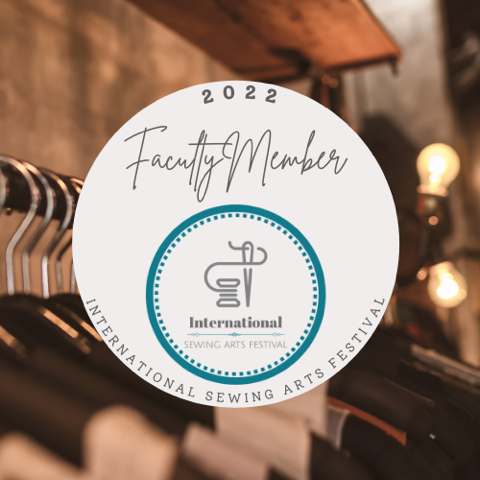 California, Here We Come
Join me at a new sewing show in southern California this January.  Ontario CA Convention Center is hosting the International Sewing Arts Festival, a sister event to the Road to California Quilt Show.  The quilt show is a very established celebration of Quilting Arts.  ISAF will focus on garment sewing, costuming and more January 13-15.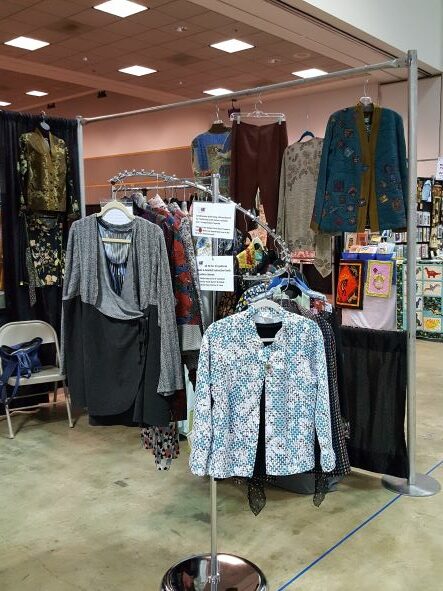 Fit for Art will have a booth at both shows, happily situated next to our SewBatik friends who we have not seen in person for 21 months.  As always, jacket and pants sizings will be available each day and we will have plenty of samples to inspire plus patterns to purchase. I am teaching a class on knit finishes in the morning on Friday January 14th in the Bernina classroom and hope to have several free stage presentations scattered through the weekend schedule.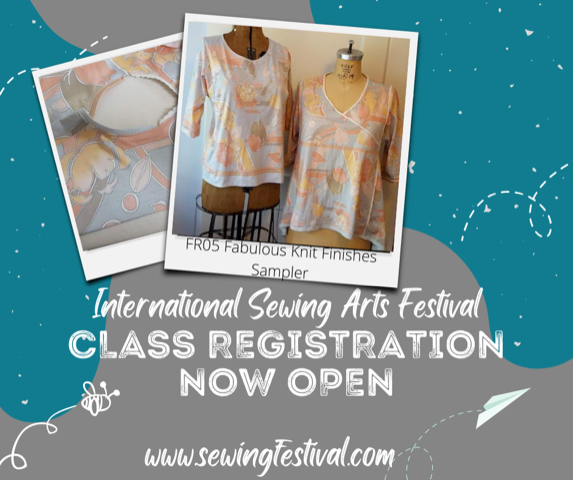 Between the two retail shows, the sewing machine classrooms will be humming with additional classes.  I am thrilled to be teaching a Quilted Jacket Technique Class on January 17th where we will be making samples using favorite fabrics, battings, linings and stitching techniques. This is the first time we have taught this fabulous class on the west coast so sign up immediately to reserve your spot.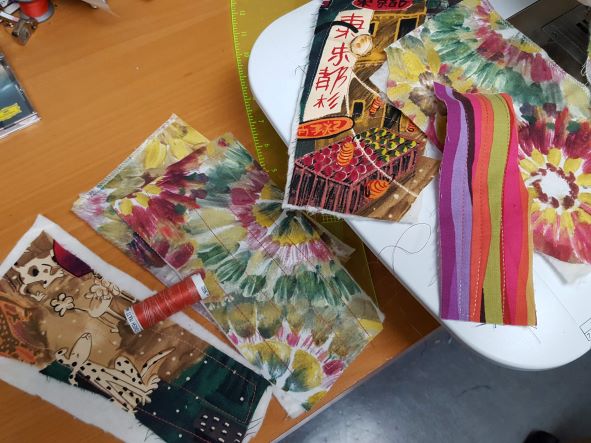 Early Spring Opportunities
The Virtual Sewing and Stitchery Expo will be held the first weekend in March and we are participating again this year. Stay tuned for a list of online classes and booth gatherings during this wonderful show.
Atlanta is our next stop, March 10-12 for the Original sewing and Quilt Expo.  We are looking forward to returning to share our new samples and ideas with our friends in the south.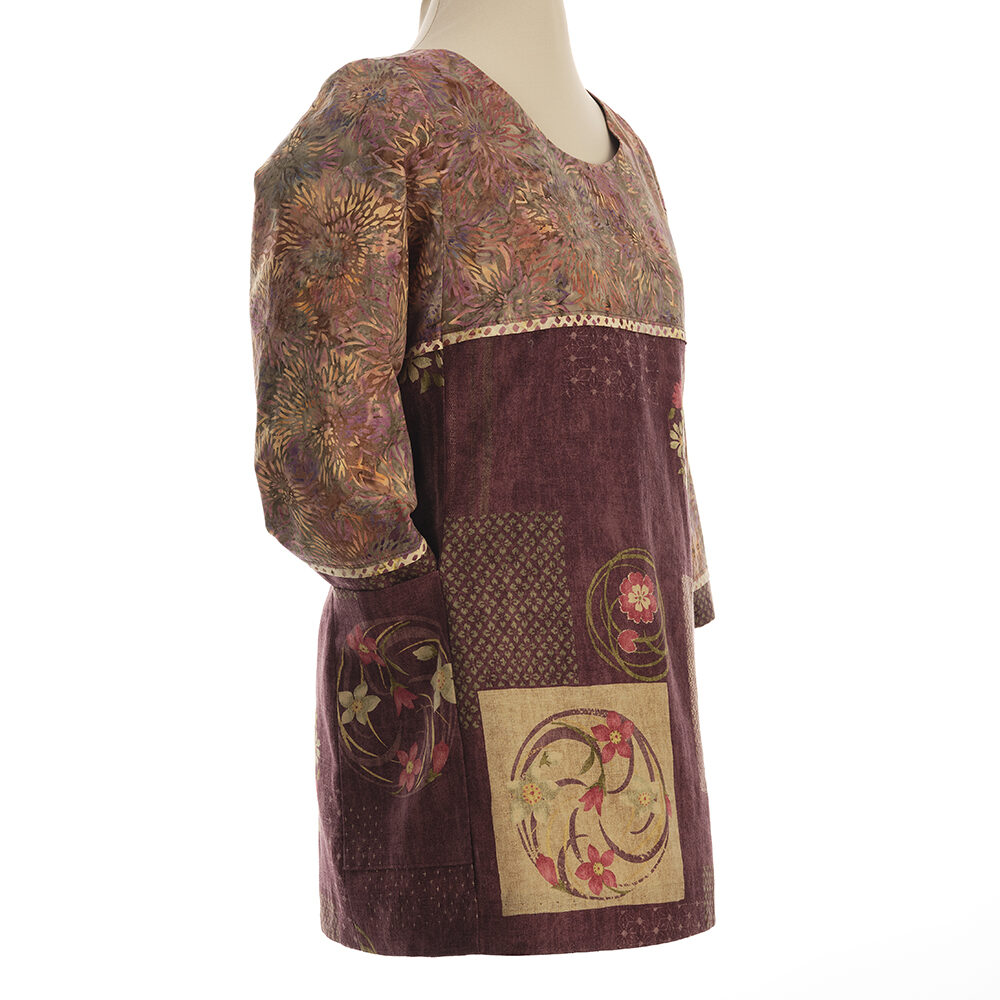 Any day now, we will be  announcing an early Spring Retreat at the Maritime Institute conveniently situated between Washington DC and Baltimore near the BWI airport.  Sign up for 2-4 days of sewing fun.  You plan your FFA projects, we provide the fitting and design expertise to move your sewing to the next level.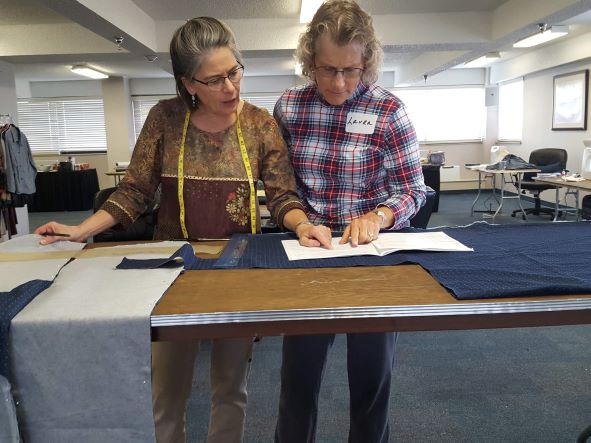 Late Summer in France
Finally, we will be headed to France for our week-long retreat, Enchanting France-Embellishing Fabric, August 2-9. This is a memorable week in the lovely country village of Durfort, located in Southwest France near Toulouse.  We will create in the artist studio each day and take inspiration from the surrounding towns and countryside.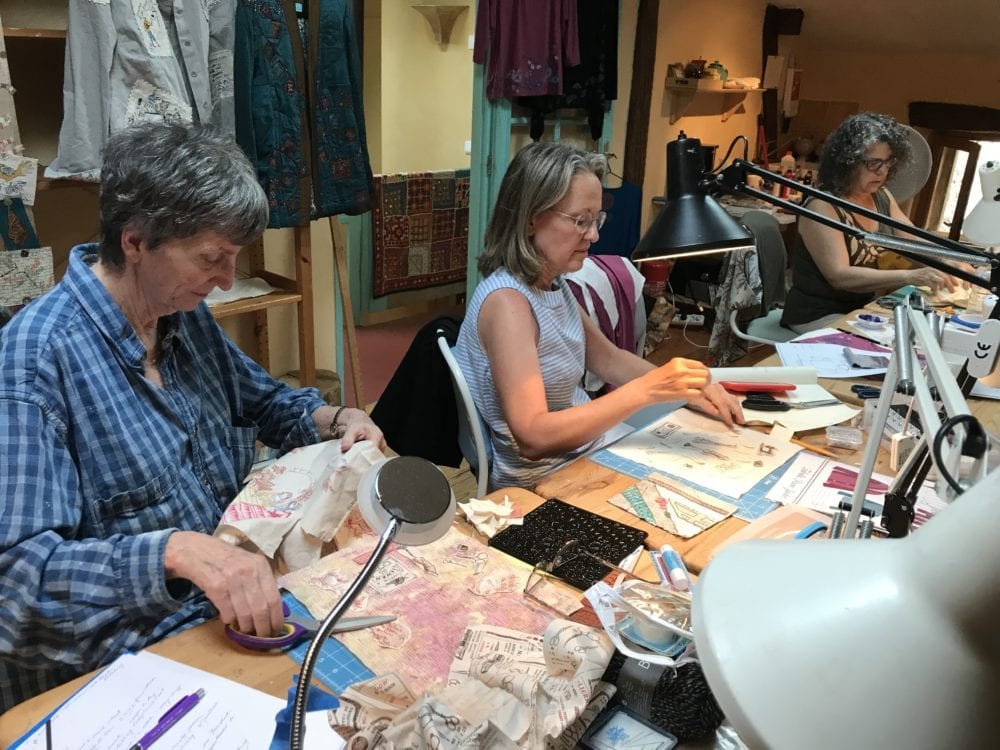 I have recently returned from a visit to France and they are welcoming vaccinated Americans. Their QR Code Verification system means that you can visit and dine in the area safely. We will walk you through the process of applying for your code and using it once we arrive in France.
We are delaying the registration until early 2022 but please contact us at rae@fitforartpatterns.com to let us know if you are seriously planning on attending. Read more about this adventure on the event page.
Sew Successfully with Us in 2022
This is just a taste of our 2022 plans. Be sure you are signed up for our newsletter where we will be posting more information as it arrives. If you are still staying close to home but want to up your sewing game, purchase one or more Virtual Coaching Appointments to get your questions answered and your sewing juices flowing!
Happy Sewing, RAE