International Sewing Arts Festival
January 13, 2022

-

January 15, 2022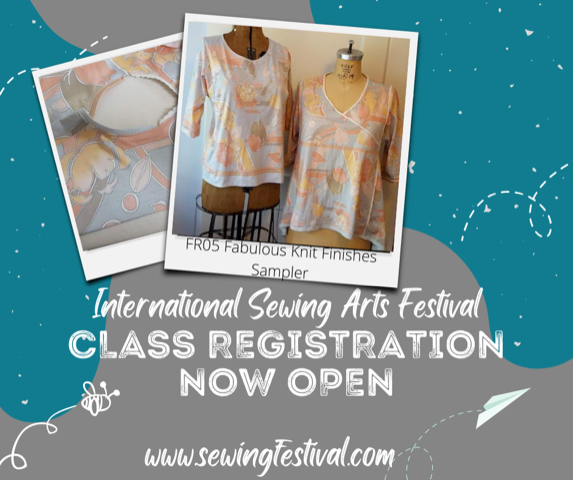 WE REGRET TO ANNOUNCE THAT THIS SHOW HAS BEEN CANCELLED BY THE HOSTS DUE TO THE CURRENT STATUS OF COVID.   WE HOPE TO SEE YOU THERE IN 2023!
Join Fit for Art at the first ever International Sewing Arts Festival for fashion, home and costume sewers!  This show is hosted by the same folks who bring you the quilting show Road to California and will be in the same location the preceding week.  Registration is now open and the class schedule available.  Register for Rae's class Fabulous Knit Finishes Sampler on Friday morning.  There will be runway shows, a Fit Clinic, by appointment only, and lots of vendors.  We can't wait to see you in California!
Show Hours
Thursday and Friday     9:00 a.m. to 5:30 p.m.
Saturday                             9:00 a.m. to 4:30 p.m.