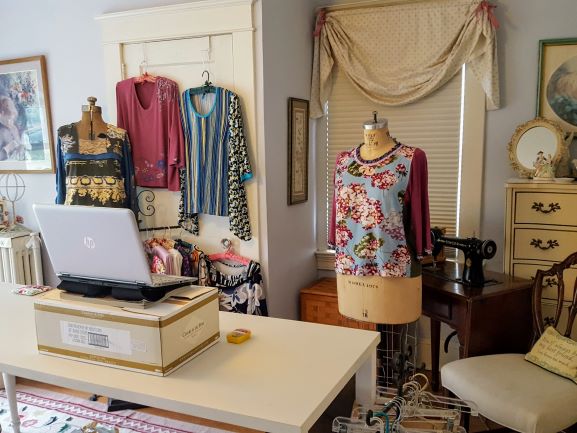 It's time for an I-sew-lation check in to see how you are filling your sewing hours in this unusual time.  We hope you have found some fun sewing projects in addition to mask making to keep your machine humming and your creativity blossoming.   If you need some ideas, check out the I-sew-lation projects board on Pinterest and our new Pinterest Stories posts.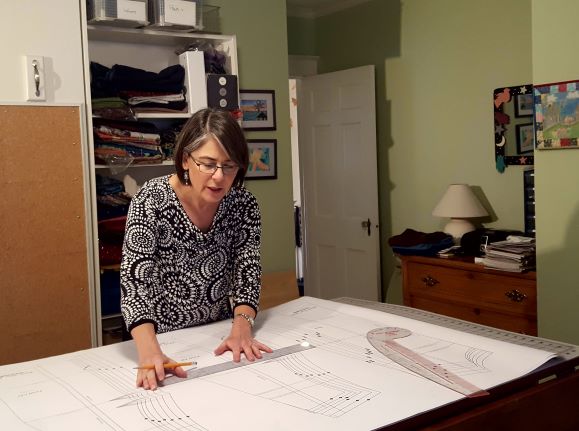 Our Update
Carrie and I are still sewing and testing new ideas alone in our studios, keeping the e-store stocked, and playing around a bit.  I have found it fun to color and am making good use of the coloring books that have been gifted to me and a new set of colored pencils.  Searching and sorting stash has also been an excellent way to find fabrics for my next project idea.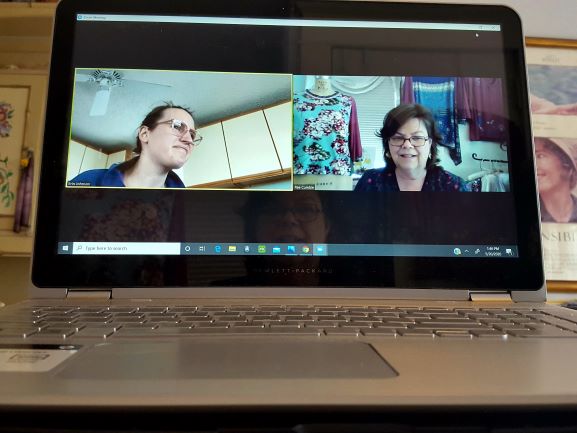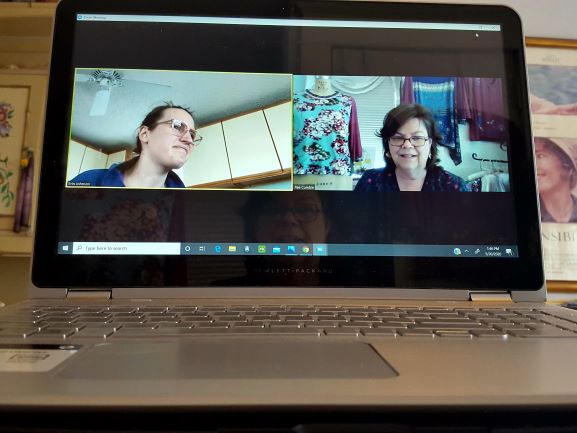 We have also been exploring ways to meet up with you remotely.  Therefore, it is a pleasure to tell you about some new zoom and video opportunities to keep you sewing with a smile on your face and Fit for Art by your side.  While we would rather be in the same room with you, this is the next best thing.
Classes you can join online
Join us for one or all of the four 90-minute video classes we are creating with the Original Sewing and Quilt Expo.  Register on OSQE's website for these fun sewing get-togethers to inform and inspire:
This is the perfect opportunity for folks who do not live near an Expo to enjoy the Expo classroom experience.  Let us know what other topics you would like to see us teach online.  We hope to schedule several more classes with OSQE and are planning some new videos to expand the offerings on our YouTube channel. We are always inspired when we help you sew successfully even during a pandemic.
We are working with ASG on an early fall event that is not yet ready for unveiling.  Keep watch in our blog posts and newsletters for an announcement soon.  If you are not a member of ASG, take a look at all the fun things they offer to members for a low annual membership fee.  The group is full of fun, creative stitchers of all ages and interests so there is a place for everyone.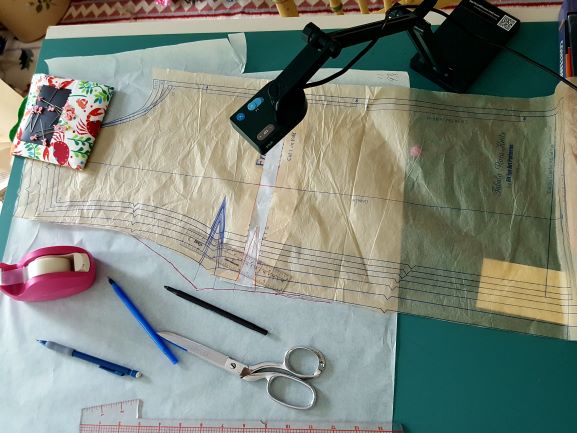 Personalized Sewing Coaching
Want some personal sewing coaching Fit for Art style?  Sign up for one or more 45-minute private sessions with me on Zoom to set sewing goals, get new projects organized, make fitting improvements, or simply keep yourself on task with a regularly scheduled check in.  It will be like attending a Fit for Art retreat in your own home.  Purchase the sessions in our online store. Choose one or more sessions, or purchase 4 sessions and get the 5th one free.  Follow the directions provided after purchase to set up your coaching appointments.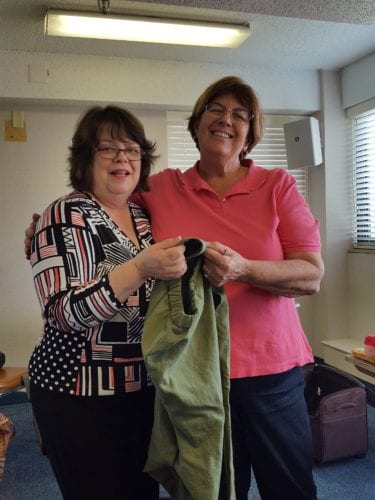 As we look honestly at the current situation in the US, it is unclear to us when group learning and large event shopping experiences will resume.  Let's zoom our way to successful sewing experiences in the meantime so we don't lose any of our garment sewing mojo.  I look forward to connecting with you soon.
Stay well and sew happy! RAE