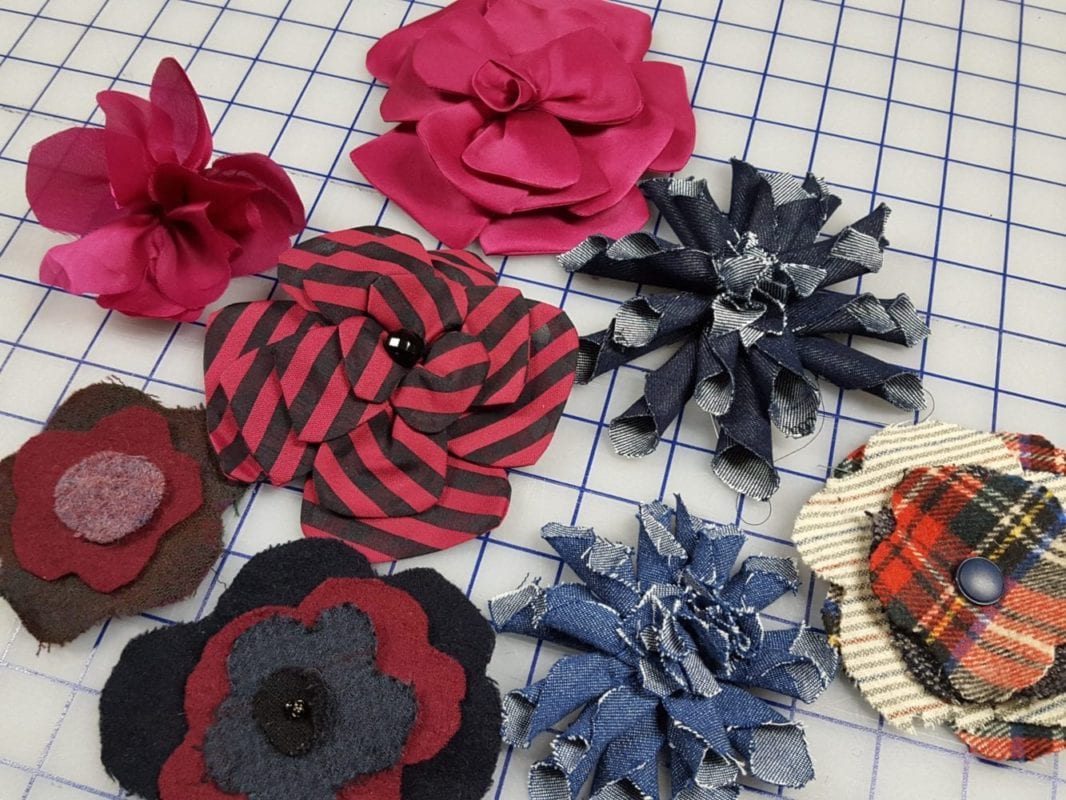 We hope many of you are in the process of creating handmade Artful Slumber Masks for holiday gifting!  As another little nudge to get you started, take a look at these masks, some in progress and some ready for bedtime.  If you missed Rae's post Handmade Holiday Gifting, go back and read it today for more inspiration.
Before Thanksgiving, Carrie shared these "His and Hers" slumber masks on our Instagram page.  She started with leftover glow-in-the-dark Halloween fabric, added some lacy trim for her and a head of hair for him, and finished them both with black silk lining.
Last week the participants at Rae's Sew! Let's Get Dressed Club at Capital Quilts in Gaithersburg, MD started working on slumber masks, and here you can see the early stages of planning to embellish the Slumber Mask.  We are looking forward to seeing what our fellow members of the Baltimore Chapter of ASDP dream up at our holiday gala next week!
Best of all, our very dear colleague shared this fabulous mask that she created for a long-time friend's bachelorette sleep over.  Edye incorporated white satin left from the wedding dress alteration, vintage lace and roses from her stash, and a lovely green floral silk scrap, and then added her signature humor in a cute quip on the mask front.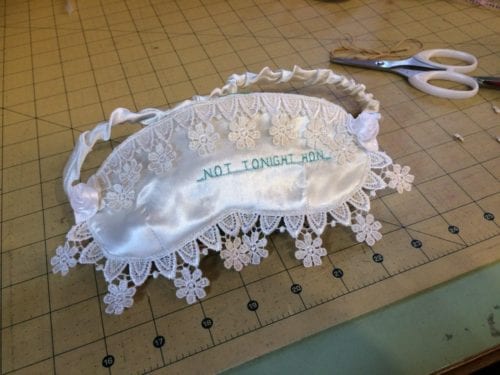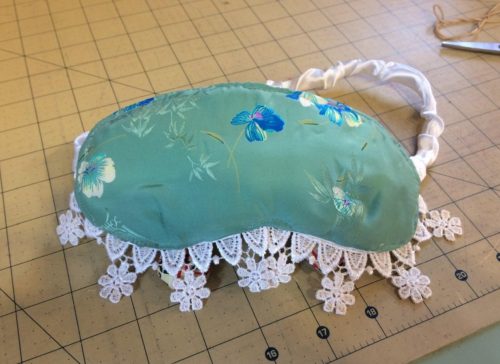 We are eager to see more of your Artful Slumber Masks posted to Instagram or Facebook with our hashtags #artfulslumbermask and #fitforartpatterns.  Keep an eye on Fit for Art's Instagram for more of our samples as well.
If sleep masks are not your thing and you are still searching for handmade gift ideas for your family and friends, be sure to visit our Free Downloads page for some great ideas.  There you will find links to past handmade holiday gift ideas and patterns from Fit for Art including a whole bouquet of flower styles that can be made into pins or sewn on as embellishments to a coat, a top, a handbag, or where ever your imagination leads you.  Put some fabric scraps to work making a Felted Wool Flower, Organza Rose, or Denim Dahlia.  You'll find links for these patterns and more along with links to past posts with step-by-step illustrations and garment samples all on the Free Downloads page.
Happy Holiday Sewing!  Carrie